The Webmasters Challenge: Starts November 10!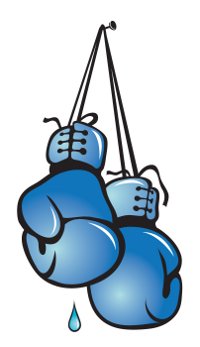 Once you build your first website (be it a blog or not), you become addicted to it. The process of researching a niche, finding a good domain, setting up a CMS, producing content and promoting it is a blast. Sure, it takes a lot of work, but it's a lot of fun too.
Thinking about that I figured it would be cool to have a competition where people would duel to see who is the most skilled webmaster, and I decided to call it "The Webmasters Challenge." If everything goes well it will start next Wednesday, November 10, so read on.
The Competition
The idea is simple: Participants will start a website from scratch, using an available domain name or one they already own but have never used, and they will compete over the next four months to see who can generate more profits with their websites.
Any type of website will be allowed, including mini/niche websites, blogs, forums, membership sites, online stores and so on.
The main rule is that no money can be spent other than on the domain and the shared hosting plan. So no paid advertising, no traffic or link purchases, and no money spent on products (e.g., ebook cover creation, software and so on).
Secondary rules are: no blackhat techniques can be used, competitors cannot use existing assets (e.g., established websites or email lists) to promote the new website, and the website itself can not be sold at the end of the competition to generate more profits.
The Prize: $1,000 Cash or More
I'll be hosting the competition in partnership a hosting company, and the prize will be in proportion to the number of participants. For every 10 participants we'll put $1,000 in cash as prize. So if 30 people participate the final cash prize will be $3,000. The winner will get 80% of that, and the runner-up 20%.
I'll also be giving access to the Online Profits training program to all participants.
How To Participate
If you want to participate simply send an email to daniel@dailyblogtips.com, and I'll reply with all the details. Notice that you may start researching your niche and domain name already, but you can't register the domain or start building the website yet. I'll make sure all the participants get started exactly in the same day, which is next Wednesday, November 10 (unless we need to postpone it by one week).
For Those Not Participating
Even if you are not participating I think you'll enjoy the competition. You'll be able to follow all the competing websites, checking what niches they will target, what business model they will use and so on.
I'll publish biweekly updates too, highlighting the strategies used, and at the end of every month we'll have a report with the numbers behind each website (e.g., traffic, profits and anything else relevant).
It should be fun, so stay tuned (and any help spreading the word is appreciated).
Browse all articles on the Blog Projects category
82 Responses to "The Webmasters Challenge: Starts November 10!"
nikita savaria

Wonderful competition. I am sure people will get good competition from me

Mike @ Blog Success

Daniel,

I just started a website 10 days ago, and I want to focus on building that so I might just watch from afar but sounds impressive, I wish I had waited 10 more days to start!

Wanted to wish everyone participating good luck and learn from it.

raybak

Same here just started mine in the last week of sept, can't afford to start another one as I wont have time to manage both sites. I would luv it if we are allowed to participate with freshly baked sites. Pretty please…

Daniel Scocco

If you guys can reset your websites you can participate (i.e., to wipe everything out and start from scratch).

raybak

Fair Enough..Thanks Daniel.
I will today clean my site but can I use the same theme that I have set now when I relaunch the site? OR I need to set every thing from scratch..?

poch

Very interesting. I'll try to join. The first time I created a website ended in frustration because I used the free version. And I'm not sure if I'm being conned or not because the site is still active and earning but I can't use it anymore. I'm not sure too if that is intentional from the host or just a freak tech accident.

Chelle

I'm game – sent you an email 🙂

Lou Sparx

LOVE IT LOVE IT LOVE IT!

I'm obviously going to win but it should be a good competition anyway 😀

Kadmiel

I think this is a wonderful Idea, I would love to watch how someone does that within a 4 month time frame. and see how each individual applys some of the techniques that you share with the pop

cheers mate!

Jonathan

This is a clever idea, Daniel. Not only are you encouraging others to go for their goals and rewarding them extra for it, but this is sure to bring in a lot of attention to your own site. Double win! 🙂

Nurul Azis

Does it mean that we can only use a free theme and free plugins?

Curt

Good question. I would like to know the answer to this one as well.

Lou Sparx

Daniel said: "no money spent on products (e.g., ebook cover creation, software and so on)."

You can ONLY spend money on hosting and the domain.

Daniel Scocco

Yes, you cannot spend money on anything other than the domain and the web hosting.

Ricardo Patrocínio

I'm joining the competition with the purpose of learning something (a lot actually) from the experience. I have nothing to lose and a lot to win. I hope this comment motivates other people to join.

Simon

I hope I'll find a good idea of blog to participate…
This contest looks really exciting !

Simon

I have a question though. Does the blog have to be written in English?

Daniel Scocco

Any language is fine.

Tony

NAH not fair 🙁 those with a BIG OLE LIST have a much better chance of winning 🙁

Love building sites etc .. the competition should be who can SEO there sites best to reach the best position for a certain key phrase or something more balanced for us Jr list builders

Adams Alexander

Great Daniel, I will love to be part of it

Darcy

Sounds like a great contest that would be very instructive for those that follow along. I have a little too much on my plate to take on the challenge but will certainly follow along closely. Great idea.

Alex

Bring it on!

Hahaha, I love it – fits nicely with the challenge I just put toward a blogging buddy of mine.

Can I use the same domain I am about to create for my own challenge in this one too, or should I create a second new site for this challenge?

Awesome Daniel – and Jason, YOU are Doomed mon frere 🙂

Daniel Scocco

You can use the same one as long as you follow the rules of our contest too.

Lorraine George

Not sure I have the skills to compete but I would certainly like to watch

jason

Super cool. I can tell from this post that the comments are coming in. Awesome.

Okan

Great idea… I dropped you an e-mail. Looking forward to it. Thanks Daniel. Enjoy your days.

Darren

This'll be good motivation. Is there any rules about working together?

Daniel Scocco

You are free to make partnerships, exchange links and anything else, as long as it's not blackhat or paid.

Ali Luke – Aliventures

Sounds interesting! Are you letting participants use paid-for products which they already own (e.g. Thesis, ecover creation software, Adobe… down to Microsoft office etc)?

Daniel Scocco

Yes, that would be fine.

steve

lol I can't even generate profits from my current blog after more than 1 yr. So, I guess i will pass.

Keith Davis

I won't be taking part but I look forward to learning how to make something from my own site.

Presumably we cwill be able to visit the sites and take a look.

Himanshu Chanda

A quick question.

Many of the niche sites earn because they have targeted a right niche in a right way. Showing up to the competition ensures that they get hundreds of replicas in a day! This might doom them Wont it?

Are we planning to just share the results or do we need to reveal the site details too ??

Daniel Scocco

Competitors will need to reveal their sites at least, and their strategy at the end of the contest.

I don't think this is an issue, though. Once you enter a niche it becomes harder for other people to take your place, as long as you keep working on your site.

Second, it's all about the execution, since the information regarding how to build profitable sites (be it a blog or a niche site) is freely available online.

Nurul Azis

Put me down Daniel 🙂 I want to participate. The cool thing of this challenge is 'trying to release less money in order to gain more profit." I'll send you an email. Greets

Matej

Sound really interesting but maybe too much rules for my own taste… got used to outsource some parts I'm not particularly skilled at.

I like competitions and I want to participate just for the sake of it, will see if i can think of something good.

About no black hat SEO, where does link wheels, link exchange, blog commenting and all those strategies fit into? It's a way of "manipulating" SERP, but guest posting is also… not sure what's allowed and what isn't.

Daniel Scocco

The "no paid anything" rule is to make sure it won't become a duel to see who can invest more on the site and still make a positive return on investment.

As for the blackhat rule, it refers to cloacking, spamming and stuff like that. Linkbuilding techniques like the ones you mentioned are fine.

Jason

I'm, in. You're all doomed. DOOMED!

Daniel Scocco

That is the spirit 🙂 .

Rison Simon

Hi Daniel,
Wonderful competition. Can we join the competition in december? I am having my exams till dec 6. 🙁 I will still have 3 months then, right?

Daniel Scocco

Sure you might join later on if you want. You'll have a small time advantage, but if that is fine with you no problems.

Rison Simon

Thank you Daniel. Its not just about winning. The simple joy we receive from building and nurturing the site to profits is just great. If I win, its a bonus. 🙂 Can you send me the details?

Daniel Scocco

Sure, just send me an email mentioning you want to participate (I need that to keep things organized).

Peter

It really looks fun, I'm tempted to join, especially I love the competition in building, ranking and monetizing niche sites, but I guess I'm used to in using link building services which is not allowed. Anyway, I'll just be an audience and wait for the biweekly updates.

Daniel Scocco

You can do the linkbuilding yourself too.

Mary Hunter

Sounds like a fun competition!

Wish I had more free time, as it sounds like it would be a fun and educational (and perhaps profitable) exercise.

I would, however, really enjoy reading updates and tips from the people who do decide to try this.

Mary

Latief@Simple Blogging Tips

This is really interesting Daniel and the winner is who made more profits? Exactly the brilliant idea for a contest. Yes, build a web or blog from zero is fun but if I build one for a contest? This is a real challenge.

Jack Cola

I wouldn't mind taking part in this mini competition. Just one concern that I have – how do you police the fact of not using your existing websites to generate traffic and profits?

Apart from that, I think it will be fun and exciting thing to do.

Also, may it be possible to use a site that doesn't get as many viewers at the moment and help increase that?

Daniel Scocco

I'll monitor the websites as closely as possible. On top of that the websites with a chance of winning the prize will need to provide a lot of stuff to prove they are clean (e.g., traffic logs, screenshots of revenues and so on).

To participate you'll need to pick a brand new domain and develop it from scratch though.

Jack Cola

Sounds good to me. I'm in.

Wes

In the post you said you can use an existing domain that hasn't been developed yet.

Perhaps everyone should have to start with a new name… aged domains, developed or not will have an advantage…

Just a thought.

Daniel Scocco

A domain only starts aging when the owner hosts something there, so unused domains won't be affected by this.
Comments are closed.