The Trick I Used to Double The Number of Guest Posts on This Blog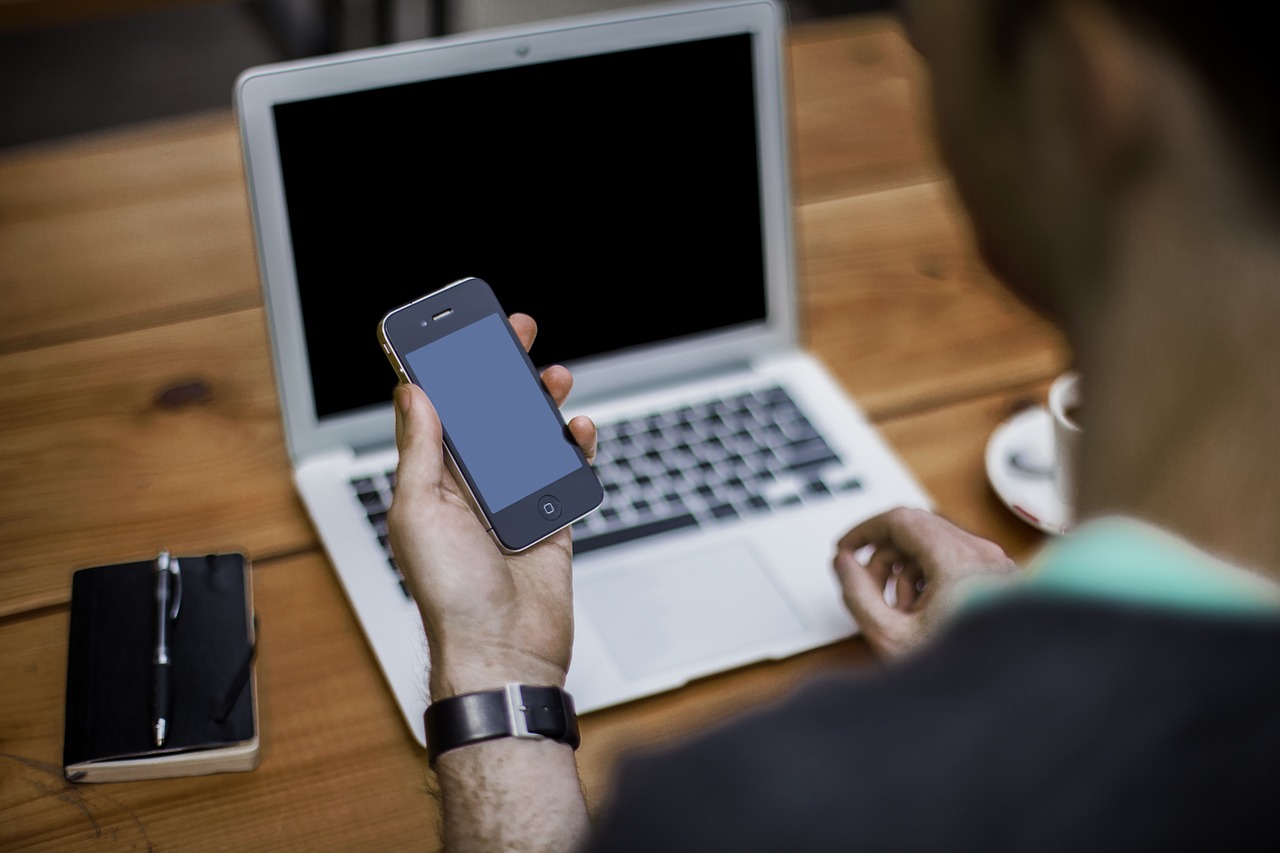 If you have a blog, you certainly like being able to feature guest posts, right? It is a situation where everyone wins. The guest blogger wins because he gets a chance to reach your audience. Your readers win because they get to read some good content and to see a different perspective on your blog. You win because you get a free piece of content and th opportunity to network with fellow bloggers.
The only problem is that receiving quality guest post submissions regularly is not that easy. If your blog is relatively new or small, in fact, it will be pretty hard to get people sending your their guest posts.
If you are in that situation, though, here is a trick you can use. When I started using it the amount of guest post submissions I was receiving on this blog doubled. Basically you need to write a post or page outlining the guidelines for guest posting on your blog. If you want to see an example of such a page check mine here.
Once you have that, simply write a message on top of every guest post that says:
This is a guest post by John Doe. If you want to guest post on this blog, check out the guidelines here.
Obviously the "check out the guidelines here" part should be linked to your page.
It is a simple but very effective tactic to increase the number of submissions you'll get. First of all because you make it explicit that you are accepting guest posts. Second because you already inform interested people about the process of submitting and getting their guest posts approved.
If you are having trouble to get the very first guest posts submitted, on the other hand, check the post How Do I Get Others to Guest Blog on My Blog? that I wrote a while ago. It gives you some tips to get started.
Browse all articles on the Strategy category
32 Responses to "The Trick I Used to Double The Number of Guest Posts on This Blog"
Dan

I think having Guest Post is a Great Idea. I have it set up on my blog. I'm so new that I need tips on an intro email to send folks in my niche. Enjoy the tips. Thx.

Kent @ Leawo

Yeah, very simple but effective strategy. I bet most of us had no idea that such insignificant act could turn out good results at all. To be honest, sometimes when I spotted a blog of my interest and I wanted to guest post but only to find there was no rule to follow.
Daniel, you do make an example for guest bloggers. And I am enjoying the merits of your effort. Thanks very much!

S.Pradeep Kumar

Daniel, I don't think DBT has to do anything special to increase the number of Guest Posts. Many are dying to write here.. that's includes me too! 😀

Jack Kinsella

Having red your post I can see four big advantages to providing a link to guest post guidelines

1) Informs readers (who mightn't otherwise be aware) that you accept guest posts, seeding the idea in their heads

2) Gives you a chance to market the idea further within the guest post page – e.g. informing possible guest posters of the advantages

3) Provides a convenient 'next step', reducing the complexity and proactivity required to get started guest posting

4) Reduces your administrative overhead by clarifying guidelines in advance, so you needn't waste time articulating them

Very clever. Insights like these that keep me coming back.

Mhairi

I enjoyed this post. Hope you are okay with me sharing it on my own blog as its valuable for my audience. I've linked back to you!

Cheers,

Hesham @ FamousBloggers

It's a very nice trick actually, I think I should tweak my pages a little to increase the amount of guest posting on my blog!

Web Marketing Tips

The main benefit you will get is the prestige. As when guest blogger come to your blog that means your blog is getting recognition that's why people are showing interest to post on your blog.

Fatin Pauzi

Daniel, you've given me an idea to add up this option in my blog. Try to make it real using your guideline. Thanks. 🙂

Kok Siong Chen

Yes. You are right. It is really difficult for a new blog to get the guest post. i'm struggling now to seek for guest post for my cancer blog. Thanks for sharing!

Sheila Atwood

@Daniel

I was curious as to why SEOed anchor text is not allowed in the bio?

Sheila

Darni

"This is a guest post by John Doe. If you want to guest post on this blog, check out the guidelines here."

When I first saw this sentence I thought that you were welcome for guest posts.So the readers of your site will definitly feel more comfortable to contact you for guest post.

Chris Peterson

Hi Daniel, Thanks for your update tips on Guest Posts. When I visited your article I think this is very simple but after studied deeply I knew that you have given important advice to all blogger.

I think it takes time to write quality content. I've been writing 3 guest post few weeks ago and I also received good traffics too.

GoBusiness101

Very nice trick. But don't trick your audience too much, they will get angry.

Chad

That makes sense. Set the expectations of anyone interested in guest posting by showing them you have standards/expectations, while also protecting your content as well.
There is a lot of junk out there, this is a good idea.

Sriraj

Ahh, I thought I'd see some Daniel Scocco's style formula 1 trick here. But this is so normal that I find this one one every blog that uses guest posting. May it's you who started that first?

Chester

That's Brilliant. I will have to give that a try.

Harrison

Blog Carnival is a website where you sign up, throw info about your blog on there, then people who also have blogs go on there and will send in a lead for a guest post. My blog has been up since February and I signed up with Blog Carnival about two weeks ago and have already had 4 or 5 submissions, one of which I published, the others are in the queue waiting to go. It is a straight forward process, you set a deadline for when the submissions need to be in and you are under no obligation to publish them. It seems to be a good networking opportunity and so far it's been a good experience. It's also free.

Steven Richardson

Brillient, I've been looking for ways to entice guest bloggers to post on my blog for a while and have no takers.

Captain Matt

Harrison ( It's So Cold I Saw….lol ) or anyone – Where can I learn more about a blog carnival? How do i participate and how is it like guest blogging?

Thanx

Mike Marshall

Hey, I was a guest-poster! Egad. I've been had. 🙂

Nah. I appreciated the clear submission process and the opportunity. I'd recommend this approach to others.

Captain Matt

How does a Multi-User WP blog compare with individual guest blogging?

I'm just hearing about MU blogs – posts by guest writers can always be edited ( monitored for quality ) and would that bring even more site visits?

Eric

I will have to do something like this myself. Ultimately building a relationship is what matters most and guest posts are a form of just that.

fushar

"You win because you get a free piece of content and th opportunity"

I think you misspelled one word, Daniel! 😀

Harrison

Two words: Blog Carnival

Dave Doolin | Website In A Weekend

I'm almost finished with mine!

It's been languishing as a Page for a few months, I just changed it to be a post. It will run Wed 23 Dec 2009.

One thing I do for guest posts is promote the heck out of them. More than I promote my own posts really.

Bloggeri @Blog Guide

I am yet to receive my first guest post. Maybe I should start to better jus publicize the whole thing?

I have a page about guest posting. Hopefully someone takes the bait 🙂

Henri @ Wake Up Cloud

I am thinking about accepting guest posts on my blog, but I'm not quite sure if I just want it to be all my voice or build it into a multi-author platform. What about an article in the future about the pro's and con's about guest posting and multi-authoring vs. going solo? Would be interesting to hear your perspective on it.

Eric C

I love blogs that allow for guest posting. Everyone wins, like you said, but most importantly it creates a community.

Andrew @ webuildyourblog.com

Simple but powerful advice. A few minutes work for such big gains.

Thanks again Daniel.

Andrew

Nicholas Cardot

That's a good idea. I noticed that you always do that but I've never really considered doing it myself. I think that I'll start doing that and see if it helps out at all.
Comments are closed.