Targeting StumbleUpon Users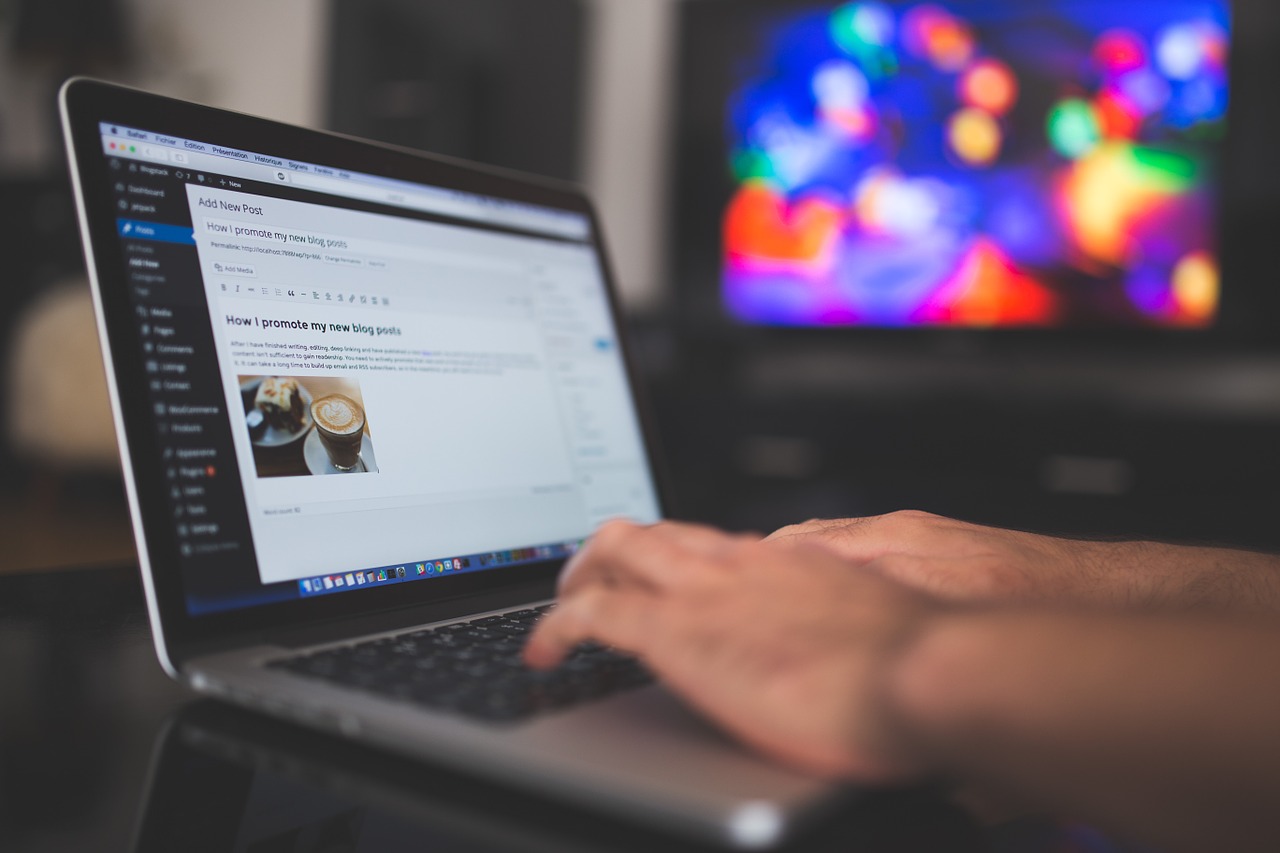 What types of readers do you want to attract to your blog? Readers who regularly add comments and contribute to the conversation certainly are important. Other bloggers that are willing to link to you are also valuable. How about those who use social media websites to help your blog get more exposure and reach new readers?
StumbleUpon is one of the largest social media sites and best of all, it's easier for new users to get traffic with StumbleUpon than with almost any other social site, especially Digg. Many bloggers receive hundreds or thousands of visitors everyday as a result of a handful readers stumbling their posts.
If you're fortunate enough to have active SU users as subscribers you can quickly reach a much larger audience and gain new exposure. It's like having a team of people who work for you going out and telling people about your blog. Simply put, StumbleUpon is one of the best ways for new bloggers to promote themselves.
If you do much reading online you've probably seen a number of articles recently about StumbleUpon. Most of these articles focus on 1) general information and use of SU, 2) tips for creating content and drawing traffic from SU, or 3) SU's features.
My goal with this article is to cover 1) sending traffic to other SU users, 2) being a valued "friend," and 3) how this will wind up benefiting you.
One of the big advantages of StumbleUpon is that it is not anonymous. What I mean by that is every time you use the system to stumble of page, review another user, or send a message, your avatar will be right there to give you credit. The idea is to help others, let your avatar and your activity show others that you are helping them, and naturally attract others like yourself that will return the favor.
StumbleUpon is consistently the number 1 or number 2 source of traffic to my blog. Shortly after I began seeing considerable traffic, I started to consider how I could maximize this traffic. Creating blog posts targeted towards social media users and including a link to remind readers to stumble helped me to keep the traffic coming. But I've also had great results from networking on StumbleUpon and targeting its users as readers of my blog.
One of my favorite features of SU is that it gives you more ways to connect with other users than most social media websites. It's easy to find the right people to target, and then it's possible to build a mutually beneficial relationship.
To target StumbleUpon users you basically want to find users who have interests that correspond to the topics covered in your blog and try to get them to visit your blog. If their interests match up and your content is solid, there's a good chance they'll stick around.
Finding the Right Readers
Step 1 — Check other blog posts in your niche.
To find those who have similar interests you'll simply want to see who has been stumbling other blog posts on the same topics that you write about. I'm sure you know of a few other blogs in your niche that you can use to research. Preferably try some of the more popular blogs as they'll probably have more stumbles.
If you've installed the StumbleUpon toolbar, all you have to do is visit a particular blog post and click on the icon that looks like a little speech bubble (shown below).
Now you'll see who has reviewed this page and who has given it a thumbs up. You'll also want to check your own blog posts to see who has been stumbling them. If they liked one of your posts, they'll probably like others.
Step 2 — Visit their profiles.
By clicking through to the profile of the user you'll see the interests that you have in common with them (on the right sidebar), and if you click on "About Them" you'll see a link to their website or blog (if they have one). From their profile you can also see some other pages that they have recently stumbled.
Step 3 — Help them to notice you.
If you think they may be a good fit there are a few ways you can get them to notice you. First, StumbleUpon has a system that allows you to send a message to them (these messages do not go directly to their email, although notices of new messages do get sent. The messages can be read and sent from within the SU profile). Second, you can write a review of them by clicking on "Review Their Blog" in the sidebar.
Step 4 — Build a relationship.
Finding the right people to target is a great start, but in order to really benefit you'll need to develop a mutually beneficial relationship. The concept is pretty simple, if you help others, they're more likely to help you too. I've found most StumbleUpon users (at least those who have their own blogs) seem to follow this principle.
In the previous step we looked at the options you have to send messages to other users and submit reviews for them. Reviewing other users is especially productive. Everyone loves a good review. Most of the users that you review will take a look at your profile, and many will add you as a friend. Several times I have submitted a review for another user and then noticed them stumbling my blog posts.
My goal in developing relationships with other stumblers is to regularly read their blog posts and comment whenever possible and stumble the posts that I like (and I'm more prone to stumble posts from my friends than from others).
To make this easy, I created a folder in my RSS reader for my SU friends. Now whenever I go through these feeds I pay closer attention to the content and I look for opportunities to help my friends with a comment or a stumble.
As soon as I started doing this I started seeing those other bloggers stumbling some of my posts. Of course, not everyone that you help will return the favor, but many will. Submit as many reviews as possible, leave comments, stumble posts, do whatever you can to help send traffic to others.
Step 5 — Provide quality content.
Getting to know other stumblers is a great way to grow your traffic, but that doesn't lessen the importance of having good, original content. In order to have real success with StumbleUpon this is necessary.
Start using StumbleUpon today to send more traffic to your friends, and see what happens.
Browse all articles on the Promotion category
27 Responses to "Targeting StumbleUpon Users"
Steve

I heard about this at the latest affiliate summit convention. Get to know the big social media users on each of the most popular sites and get them to promote your articles. Seems like a great plan if you can get their attention.

Johnson

I need to know more stumble upon users and harness its power, so far i get the least traffic from it!

Nairobian

I need to know more stumble upon users and harness its power, so far i get the least traffic from it!

SEO Genius

Excellent tips Daniel, going to put these tips straight to work 🙂

hee-haw

su is a good source, only people you had targeted will be interested in reading your blog.

Mike – Twenty Steps

Clicking on the speech bubble will let you know whether the post has already been Stumbled or not. As with a lot of things, being the first to vote for a page gives you extra kudos.

Christian

Stumble has given a few of my sites a lot of traffic, but not near as much as Digg.

Steven Snell

For those who asked, here's my profile.

Kailani,
If you want to see who stumbled your post, click on the little white speech bubble icon in the SU toolbar and it will show you who gave a thumbs up and who reviewed the page you're on.

Joanna,
Yes, if you're the first person to give the thumbs up to a page you are basically submitting it to SU, so you will get prompted to write a review. If you want to write a review for any page, click on the white speech bubble icon.

Ben

Overall, Stumble has brought me more traffic than anything. Actually, by far. What's great is how widespread it is – everyday I get a little bit of SU traffic to the blog. There's only been one huge spike, when traffic increased tremendously over a 2 day period. It was super exciting but once it was over, it was interesting to note that not a single user added a comment or subscribed to the feed. But that's what's best about SU – the spikes aren't the main feature; it's the slow, steady traffic that makes it most valuable in the long run.

60 in 3

I like stumbleupon much better than Digg. With Digg, you basically get people who saw an interesting headline and clicked on it. They're not interested in your site or the rest of your articles. With SU, you get people who are interested in your topic and will read more of your site.

Gal

Tibi Puiu

Stumble upon is definitely my #1 traffic source for me as well, but the stumble users tend to be extremely picky and elitists, as they channel too fast between websites. You have to draw their attention from the start if you want them to stay more then 3 seconds on your blog :D. The tips you're covering in this post i believe work only for fellow bloggers and in some rare cases, for regular SU users as well. What's your stumbleupon accont Steve ? 😀

PS. Gave you a stumble + review 😛

manovich

Some figures: my site got only 9 stumbles and received about 3000 visits. Digg sent only 100 visits (with 33 diggs)

Ramkarthik

Informative post. My favorite site is SU and it has always been my top source of traffic.

Brad Shorr

Thanks very much for your rundown! For some reason SU has befuddled me, but now it makes a lot more sense.

Maki

That sounds like what I'm doing with my prospect list strategy and there's a lot more on StumbleUpon Networking here.

What's your SU profile, Steven? Always share that when you're writing an article related to StumbleUpon; there is no better time or place to get your account some much needed visibility. 🙂

Joanna Young

Thanks – this is the best article I've read so far on how to get the most from Stumbleupon (like most things – put more in first!)

One small question on reviews: I get prompted to write a review sometimes but not always when I click the "I like it" button. Is the automatic prompt just when you're the first person to stumble it? If I want to write a review anyway – what do I do?

Thanks!

Joanna

Brian Auer

SU is great! I've been a huge fan for quite some time. It really is incredible how much traffic you can get from this single source. I hadn't realized it's full potential until I made it to the "buzz" page. Once that happens, the site will send just as much traffic as Digg, but over the course of several weeks.

One thing I've noticed about Stumble-prone posts — lots of visuals and bullets. Make it easy to read (or scan) so you can grab a vote before they move along.

kailani

I've been using SU for a while now with mixed results. Some times I get thousands of hits a day and at other times it doesn't seem to make much of a difference.

Do you know how I would find out who actually stumbled my post?

Thank for all your hard work here! I have really learned a lot from you! Keep up the great work! Aloha.

engtech @ internet duct tape
Ashfame

Excellent write up. I like the way you find ideas to help bloggers like me which need to know such things to keep up wid dere productivity

Adam Mckerlie

I find that SU brings in more quality readers. With digg you get a lot of bounces (people coming to your site and leaving just as quickly). With SU it seems that you get a lot of people staying on your blog and reading your content.

mhrmz

nice tip…. got to try it!

Armen

One aspect of social networking I keep meaning to do, is to link up/connect with other people. I'm very bad at doing that.

JoeTech.com

Great post. I definitely need to focus more on this type of thing. Sometimes Digg feels like a wasted effort, although a combination of social networks does tend to bring in a little bonus traffic.

Daniel

Digg gives higher spikes, but long term traffic should be higher on SU indeed.

Steven Snell

Eric,
Thanks for the feedback. I really like SU because, like you said, it doesn't take that much. You don't have to spend hours making "friends" to get traffic.

Eric

Good write up… I used SU for the first time a few weeks ago and was surprised how fast I got traffic. It's crazy how many people will visit your site with only a few stumbles… IMHO SU is much better than Digg, etc…
Comments are closed.