Struggling to Find Free Images? Check Out VisualHunt
As you probably know, adding images to your website or blog is essential to make it popular over time. Not only will the images make your content come alive and help to engage your users, but it will also help to drive traffic to your site over time, as many people search for images on Google, and if they find one that is on your website they might end up visiting it.
Now the problem is that finding images that are free to use is not that simple. Contrary to what many people think, you can't just search on Google for the image you are looking for, find a nice looking one, download it and use it on your website. Most of the images that show up in Google search results are proprietary. This means that someone has copyrights over those images, and if you use them without permission you are basically infringing the law and could get in trouble if this person decides to go after you, especially if you are using his or her image commercially.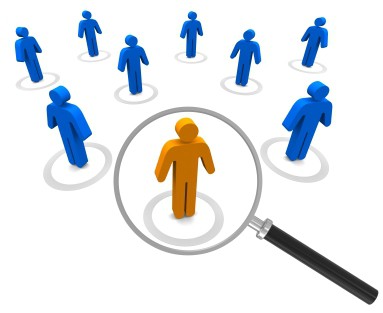 There are two solutions for this problem: you can either purchase images from sites that sell royalty free images, or you can find images that have a license that allows you to use them, like the Creative Commons license.
The second solution is much simpler and won't cost you any more, so I suggest you start with that.
Finding those free-to-use images it now always easy, but there are some tools and websites that will help you. A very nice one I came across recently is called VisualHunt.com. It's basically a search engine that allows you to input some keywords and it will list Creative Commons images that you can use on your website.
They have over 354 million images indexed already, with almost 14,000 Creative Commons ones, and the number is growing every day. The Creative Commons images are high quality and manually curated, which makes your job much easier.
Another cool feature is that you can filter your search by license type and by color, as they include a color pallette for every image. For instance, you can limit your search only to images are can be used commercially, or you could search for 'white cars.'
And here's a tip: they have a section where they feature how bloggers and website owners are using their images. In other words, you get a plug from the website and get some new site visitors from it.
Browse all articles on the Web Tools category or check the recommended articles for you below:
7 Responses to "Struggling to Find Free Images? Check Out VisualHunt"
Tristan

Hey,

Thanks for this.
I've spent hours searching for images that you can use for free and it seems as thought his website is decent!

It's a shame that not many people know they can get in trouble for using images from Google. I've read a few horror stories of people having to pay 1000s because they didn't know.

Thanks for this, very much appreciated!

Riannah

Hi,
Thank you for the post and the passing of knowledge! I will definitely be having a have a look at these websites.
Hopefully, pretty soon I'll be able to update you on how it is working for me 🙂 Thanks again.

Vijay Rana

I checked it, this is a awesome site for finding free images to use in blog posts. I will open this site whenever i need free images for my blog posts.
I make most of my images myself with canva, it is very easy to use and it's also free of cost.
BTW thanks for telling us about this awesome site….

Rajan

Yes I was not happy with the images I was getting on Google. Some of them are oversize, copyrights I was struggling to find free image from Google. Wasting an hour I got few images. But visualhunt is good to provide attractive graphic images. Thanks your post creates a magic for me

Arvixe

Hey buddy,
This post is just mind blowing… I have seen good results after implementing stock quality images. they also drive passive traffic from google images 😀 ! thanks for sharing your knowledge it adds to my knowledge.

Thanks.

Petra

Great tip – photos can be a real issue! I will check it out!

Ademir

I've met some sites to download free photos, but that I did not know. I found this very interesting site to use in my projects, images are well defined.
Comments are closed.