Respect, Power and Money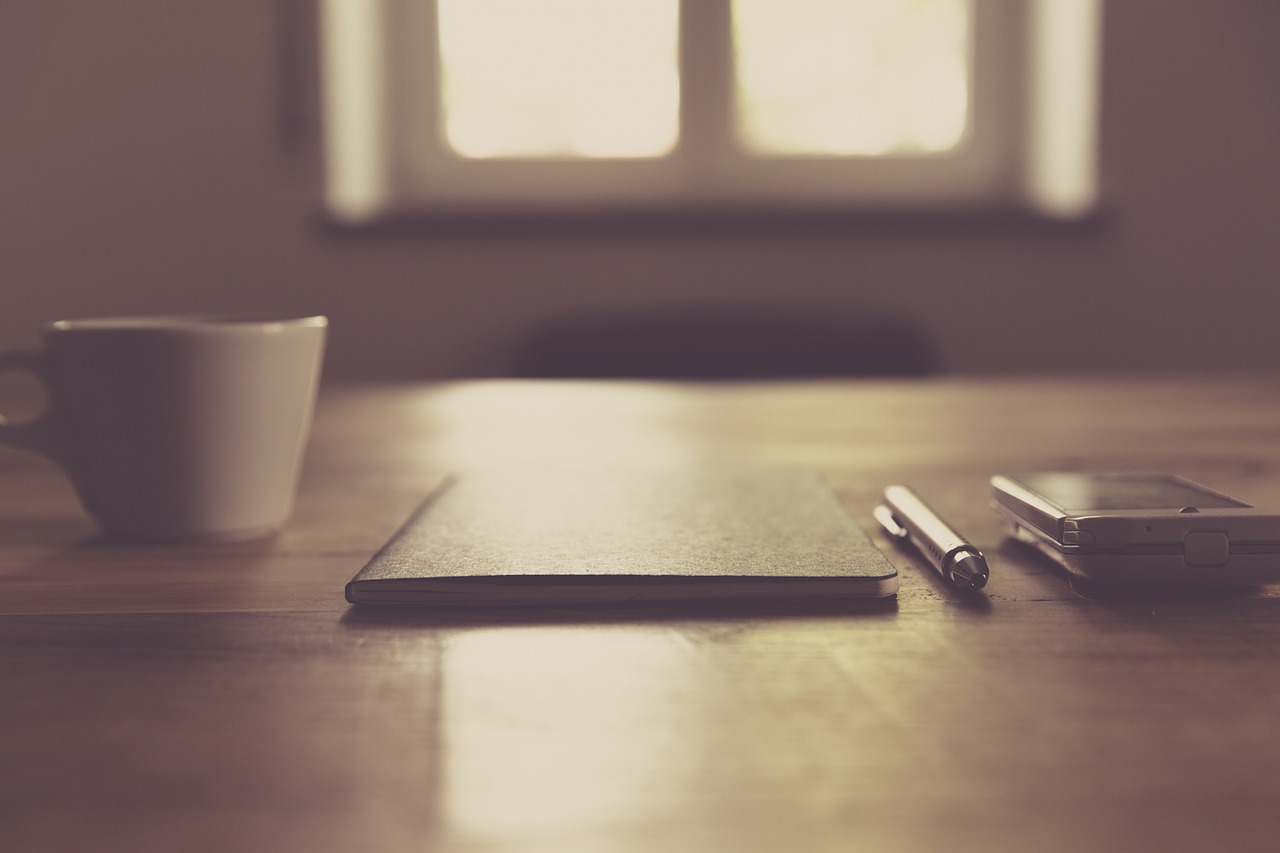 This is a guest post by Andrew Davis. If you want to guest post on this blog, check out the guidelines here.
"See I believe in money, power, and respect. First you get the money. Then you get the power. After you get the power, people will respect you." (Little Kim – Money, Power and Respect)
I think this is true in gangster films and some aspects of real life but if you relate this to the world of social media, I think it works in reverse. First you get the respect, then you get the power and once you have the power then you will get the money.
Respect
Content is king. In order to have a successful blog you need to make sure your content is exceptional and that people are interested in your work. The key to any blog site is return visits. If people are returning frequently it means they have some level of respect for your work. The more frequently they return, a higher level of respect will be gained and they may even start evangelising your work for you. Gary Vay-ner-chuk is well respected in the social media world, just like Talib Kweli is respected in the hip-hop world. Both have core fans who value what they are doing in their field. Having respect is very important and is needed if you want to have influence. When you become influential you have the potential to become very powerful.
Power
If you have power and influence on the net then the world can be your oyster. You have the ability to do good (and bad), and in turn make an impact in whatever you want to do. The power has shifted from companies to individuals, like the famous philosopher Peter Parker said:
'With great power comes great responsibility.'
There are a lot of people who have a lot of respect in their field and have used that to become very powerful and influential. Lily Allen holds a lot of power in numerous fields, whether it's getting media coverage to selling albums. Arguably the world's most famous blogger Perez Hilton is somebody else who has a lot of power. He has the power to start trends, break news, post gossip and has generated interaction from hundreds of people around the world. The important thing to remember here is that they gained respect first. So first you get the respect, then you get the power and once you have the power, the money will come in.
Money
Once you have the following and have become very influential in your field, as long as you play right on the money will come in. It will come in many different ways, shapes and forms and you will have the potential to make a good living out of this. In the world of blogging, Darren Rowse has managed to do this and in music there are countless musicians who have as well.
So my advice to bloggers would be this:
I believe in respect, power, and money. First you get the respect. Then you get the power. After you get the power, the money will follow you.
You can read more from Andrew on his blog, The Worst Kept Secret.
Browse all articles on the Strategy category
27 Responses to "Respect, Power and Money"
Paul Vickers

I love that old saying too –

With Great Power comes Great Responsibility.

You only have to look at the world leaders who have massive responsibility. The power they have can affect the lives of millions of people.

Everyone should still strive to earn respect, no matter how much or how little power they have.

Unfortunately it seems the more money you have the more power you have, I guess I should start saving then!

Paul Vickers

Mal

You can't have to much MONEY , love or happiness.

These flow from respect and power rightly used.

Good articel.

ravi

It is true, you gain respect and the rest will follow

John

"In this country, you gotta make the money first. Then when you get the money, you get the power. Then when you get the power, then you get the women." – Scarface.

Great film!

John

Andrew Davis

Thanks for all the feedback guys. It's comments like these that makes blogging sooooo worth it.

@sam – lol, Scarface said Money, Power and Women….damn, i should have done his version instead lol

Developerholic

Hi Andrew,

I like what you said that with great power comes great responsibility. I see this that us, bloggers holds so "powerful" knowledge and we have the responsibility to share them among the aspiring bloggers.

Great article.

Cheers,
Meg

sleepger

It is true, you gain respect and the rest will follow

Bilingual Blogger

Andrew,
Nice post. Only one quibble….Perez Hilton is respected???? By who? He's a master self-promoter but I wouldn't say that he is respected…feared is probably more like it.

Sam

Respect, Power, Money huh? Scarface must have been on when you wrote this. It's all good though. I believe what talk about is very true. Impressive article, nice work!

Blogguebo

That's really true. Money will follow someone who have respect and power.

Jack Zufelt

Great post. Respect, money and power. Would look great on a flow chart.

Seth W

I agree with this article. Too many people go from the last to the first. They think having money will get them power and then respect but often they end up with none of the elements. Thanks for the post!

R Kumar

A very good post on the ethics on blogging, I should say. The focus of most of the bloggers starting out to make money from their blog is just to generate income. It is not just about making money as mentioned in this post.
First your need to gain the respect of your readers. Respect is what gets you power and when you gain power, money will automatically flow in.

Christine | Communicate Value

Love the throwback Little Kim lyric, now you've got that song in my head. 😉

All good points and I would add that of course, the respect goes both ways. Respect who you interact with in social media (and all business) from the get-go and you are more likely to get it back in a big way.

Bill

Content is always king on the internet which is why it is imperative that you hire a good writer to provide you with original and good content that attracts readers.

Greg

I agree with your points as it relates to social media but I also think that these points relate to real life too. It is very rare, and maybe non existent, that it works in the way mentioned in the quote. You have to work hard and prove yourself before most people will give you the respect and money. Some people might have an easier way to do the work but you have to prove yourself first….whether you are an athlete, construction worker, priest, or anything else.

Mike

I do think Gary Vanderlee would be a great pen name! Thanks for taking the time to explain that, I was a little thrown off and thought I was missing someone. Overall, great article and really made me think.

Boerne Search

It is true, you gain respect and the rest will follow. Stay true to yourself, friends and clients. You will not lose. I know this for a fact.

Arun Basil Lal

I was moved by this one.

The quote "Great power = Great Responsibility" is one of my all time favorites, I have a handbook where I write down quotes and its written in Golden letters 🙂

As you said, the part that we need to work on is to gain respect, (which is the hardest part), and rest will follow. I would say that a blogger is successful when he realizes that "Content is the King and there is not substitute"

Cheers bro!

Daniel Scocco

@Andrew, I will fix, but Gary Vanderlee would be a great pen name 🙂

Andrew Davis

Thanks for your comments and feedback guys.

I completely agree. I see so many people in a position of power but then abuse it….which is a shame.

@Soviet Buddha – Note taken lol
@Mike, Yes i do mean Gary Vaynerchuk lol (I use speech recognition as cannot type and spelling mistakes are always slipping through lol)

Daniel Scocco

@Mike, maybe it is Gary Vaynerchuk 🙂

Glen Allsopp

Hey Andrew, nice guest post. I like the respect idea and think this is very important. However, it's also important that you don't abuse this position once you have it, because it is a lot easier to lose than it is to gain.

Cheers,
Glen

Mike

This threw me off…who is Gary Vanderlee?

Chetam

Excellent idea, Andrew. But the main theme here is actually to help people all the time. You gain respect and trust if you help them. You become famous when your influential readers (bloggers) talk about you and then the money automatically rolls in as you become more and more famous.

Soviet Buddha

Great article but I can't help but comment that the clause 'With great power comes great responsibility.' came not from Peter Parker but from his Uncle Ben.

No biggie, you didn't lose any respect here. 🙂

Thanks for another day of higher learning.

Sarbjit

Very Apt..

I agree completely. I think most bloggers fail when they want to get the money before they they get any respect or authority (respect) or worst still do not care about them at all.

Thank you for the great, short, to the point article.
Comments are closed.