Recovering Data from a Crashed Windows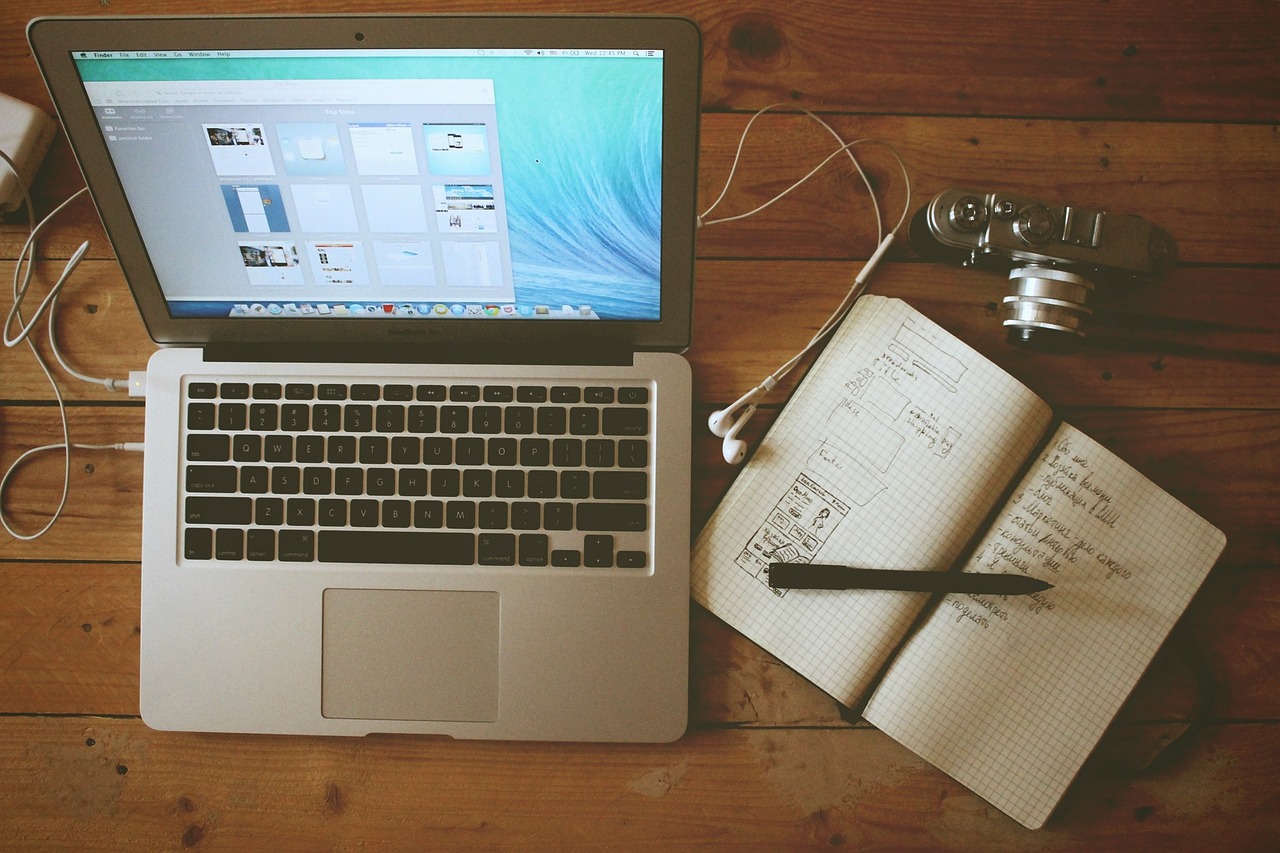 Yesterday I woke and turned my computer on to check the emails, as I usually do first thing in the morning. A couple of seconds later an error screen appeared saying that Windows could not start because a system file was missing or corrupted…
Apparently it was a problem on the registry files, and I could not even run Windows in safe mode to try to fix it. The backup I had was also very old and it was missing some important files and documents that I had recently created (including some work for clients).
As you can see the problem was pretty critical, and I was already figuring what I would do if I did not manage to recover the data in the hard disk. After some research on the Internet, however, I came across a possible solution.
Some online forums were suggesting that the easiest method to recover your data in similar situations was to use Knoppix, which is a Linux distribution bootable directly from the CD.
I downloaded Knoppix (using another PC), burned it into a CD and loaded it on my computer. It worked like a charm. Within 10 minutes I had already copied all the necessary files from the hard disk. I was even able to fix the Windows registry files inside the Knoppix OS, and after that the computer started working again, even if in safe mode and without my own configurations.
Luckly I had another computer which I could use while mine was dead. If you only work on one computer, however, I would suggest that you keep a Knoppix CD stored for such emergencies. The 700 Mega download might take some time depending on your Internet connection, but I think it is definitely worth it.
This tip saved my precious data so I felt like sharing it. The episode also made me want to try the transition from Windows to Linux. I am loading Ubuntu on my notebook right now, we´ll see how it goes!
Browse all articles on the Software category
22 Responses to "Recovering Data from a Crashed Windows"
pankaj

Puppy Linux worked wonders for me…
found this newbie website with intstructions if ur interested…

jakes

it is really needed…since we have much confidential data which must be obtained at all times…

Elisia

This exact same thing happend to me. I read this last night and tried the same thing but it did not work. How exactly did you burn it to a disk i think that may have been where i went wrong. Any help is greatly appreciated.
Thank you
-Elisia

Thilak

You can call it as a coincidence, but a similar thing happened on my end. As Keith said, I used Ubuntu to recover my files.

Genevieve

Ubuntu is great. I hope you enjoy it.

Here is another example of using Ubuntu (Linux) as a rescue.

When we had to reload Windows on our main computer, I forgot to back up the iTunes files. My son was afraid that when he synced his iPod with the computer, he might lose some of his music.

This computer has a dual boot system with Ubuntu on another disk, so we fired up Ubuntu and plugged in the iPod. Ubuntu sees the iPod as a computer disk, so we copied the files, took them to Windows and imported them into iTunes. It worked perfectly.

Karthik

If you do have a spare computer that you could use, you could easily remove the hard-disk of the PC that doesn't work and add it as a slave on the spare computer – moving your files from there is a cinch 🙂

Genesis

Thanks for sharing this information. It couldn´t be more timely as my husband just lost his computer last night! He´s going nuts, so I´ll be sharing this post with him!

Tezza

Daniel, Great suggestion. It's my fear that I wake up one morning and my laptop is no longer working. I think i might look into linux much more. My mozy backup is my only line of defense at the moment.

Jeremy Steele

Daniel,I was just letting you know. Seems like a lot of people who switch to either Linux or Mac OS feel invincible after a while, but they really aren't.

All OSes suck equally 😉

Aseem Kishore

Man I really need to learn how to use Linux because I would have never known how to use Knoppix and do all of that stuff! I'm kind of been stuck on Windows because I'm too lazy to learn Linux, but now that there is so much cool software for it, I think it's time to make the move!

Thanks!

Roberto Alamos

Good to read that you recovered your data and that you made the switch to linux with ubuntu. I just want to let you know that there are other flavors for ubuntu, just in case you don't like it so much: kubuntu (ubuntu with KDE, the linux distro I use), xubuntu (ubuntu with xfce) and others.

Dave Lewis

While a Knoppix distro is key to have on hand it's a good idea to also make sure that you have a solid backup of your files. This is something to keep in mind as most people don't test their backups. Just a thought.

myplmm

xiexie i love it.

Daniel

Jeremy, I am not expecting that Linux will not crash… as long as it crashes less often than Windows I am fine :).

I will have a machine with Windows installed, but as far as my work goes I think that Linux will suit well.

Previously I was already using Open Office, Gaim and similar Linux software on Windows.

Sufu

Thanks I'll have to do some research on Linux myself also

Jeremy Steele

Every OS crashes. Even Linux can have corruption so bad that it leaves it unbootable.

Daniel

Reztar, absolutely. In fact the Knoppix CD will not pose any help if your hard disk dies completely (although this happens more rarely than Windows crashes…)

Reztar

Aside from having a copy of Knoppix CD, it is better also to backup the important data regularly in external media. I had a recent hard disk crash.

Daniel

Mike, yeah an Ubuntu disk will also work for the recovery.

I am already posting this with Ubuntu running, so far so good :).

Keith

Cool. Glad to see you are giving Linux a try– it has really improved over the years!

To get started with ubuntu, a few useful sites you may want to check out are:

1. ubuntuguide.org
2. ubuntuforums.org, and
3. ubuntugeek.com

Goodluck!
Keith

Mike Panic

Couldn't you also do this from a Ubuntu live CD?

If you need to do deeper file recovery, check out PhotoRec, you'll need a hard drive at least as big as the one you are trying to recover data from but this has worked like a charm for me in the past.

Julia

Glad to hear you were able to recover from your crash quickly. I've become paranoid over the last several months about any kind of crash/data loss on my one-and-only computer, so I've invested in an external hard drive and have been diligently doing backups. But your post reminded me that I should get off my duff and do a Linux/Ubuntu trial as well. I've been meaning to for the last year or so, and my hard drive is definitely big enough to partition and give it a spin, so your post has inspired me to make this weekend THE weekend. I look forward to hearing about your experiences in future posts! Cheers.
Comments are closed.