What Do You Wish You'd Known About Blogging When You Started?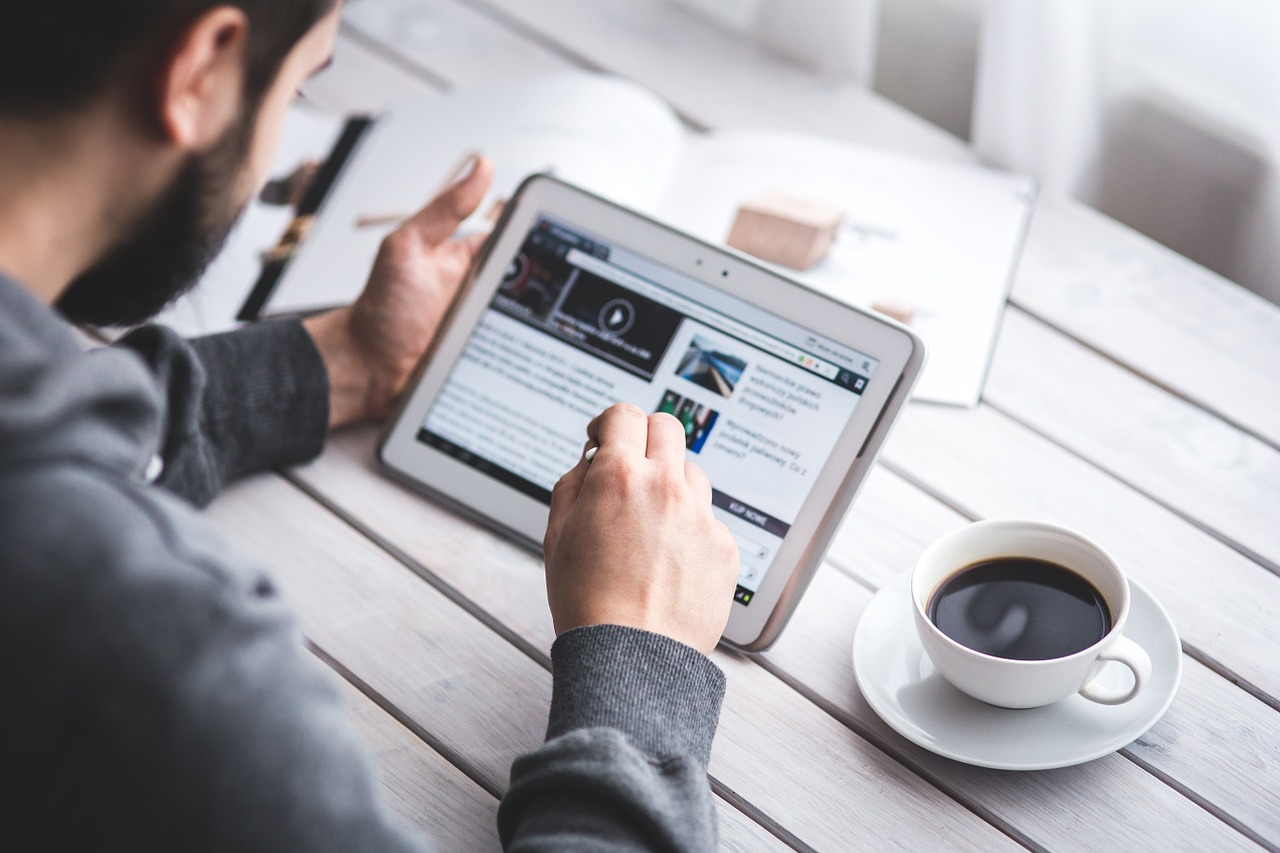 Whether you've been blogging for a week or a decade, there are probably things you wish you'd known when you started out.
I began "pro" blogging at the very start of 2008, and I can still remember plenty of mistakes I made (and plenty of lessons it took me a while to learn).
One of the things I wish I'd known was that your blog is a really long-term project and you want to blog about something you can stick with for years.
The first two blogs I launched were on topics that I had a passing interest in and hoped to be able to monetize; it wasn't until I started my third blog (Aliventures) that I finally began to write about things that really interested me.
But I don't want to talk about all the lessons I've learned the hard way. I'd love instead to hear what you wish you'd known when you started blogging.
Leave a comment below to tell us:
How long you've been blogging
What you wish you'd known when you started
… and I'll round up some of the best comments for a post next week.
Browse all articles on the Strategy category
11 Responses to "What Do You Wish You'd Known About Blogging When You Started?"
Jason Moran

Very interesting reading! I started a blog years ago, but it tailed off because it was more of a passing interest. I have since built a business around my passion (cooking stuff), although it's strictly business-first – it has to be! But after setting up our website, I've started writing content, and boy does it come easier when it's fuelled by an immersive love of the subject! I think as humans, it's intrinsic to our survival to be able to 'read between the lines' and ascertain if someone if passionate about their subject. If they genuinely are, we feel compelled to listen, to find out what got them so excited! It's no different with writing than it is talking to someone face-to-face in this respect. I often find myself reading blogs about subjects that shouldn't really have any relevance to me, because of the sheer conviction coming through!

I have learned that the first rule of blogging for me is, as yourself, is this subject likely to run out of steam, or can you really see it as a life-long passion?

Carolyn

I wish I had known that I'll never stop blogging. I did for a year and have to wrestle with ideas waiting to be accomplished or published on my blog Lost In The Leaf City.

Blogging is hard work. I feel guilty sometimes writing just for the sake of updating.

I wish I wasn't lazy writing quality content from the start. I know it's hard but doing it made me realized that there are more work: finding the right image, organizing the content, throwing away the first draft (ouch)!

Do it or either don't do it.

Give your best in every post. You'll be surprised with the result–great ones–for others–and yourself.

G

nafis

Very well organised and thoughtful information you have given.
well, i wish i knew that blogger is not that easy to handle with for seo implementation. But i have started a WordPress blog now 🙂

David Weightman

I have been blogging for 15 years and until now I can't believe myself that I'm still doing it, loving it and learning from it.

At first I really just want to learn how to make my post visible to the world. I'm really curious on their reactions. Questions run into my mind, like will they like my post or does my post sounds interesting. Then I started getting positive and negative reactions and I've learned on every feedback I have received.

Blogging personally helps me to express myself and then as years goes by I discovered the rules of blogging how to make it work, how to help sites, then later than I though I was earning money through it.

I must say online job is a continuous process. You just feel fulfilled when your client are satisfied and happy. I must say SUCCESS is not that easy but possible.

Alex

One things I wish I'd known when I started my Online Business was:

Running the business is your first priority. Your success (and financial stability) will come from expertly running your business — not teaching yoga, life coaching, writing copy, or making jewelry. In other words, you will spend 15% of the time doing what you love (your gift..in my case coaching and writing) and 85% of the time marketing, administrating, selling, strategizing your business, and answering a shitload of email. Survival will totally hinge on how quickly you adopt this role of Business Owner.

Vishakha Patel

Well, I have not started my own blog yet but I am thinking for. Many thanks for this post. It is really helpful. Thanks for sharing your experience too.

I like the idea Edie took for getting readers at starting stage.

Besides, start up content and blog posts, I guess a blog site must need something new and interesting each single day…

Ron. N. Sullivan

Great post, Ali.

Unfortunately it brings back some bothersome memories for me. Just building my blog website drove me mad, never mind the actual writing of the posts.

I've been blogging online for about three months now, but it took me many months of work to get there.

As I prepared my post content, technical issues about my website theme always seemed to get in the way of me just wanting to write the kind of content that I was passionate about.

I wrote a tongue-in-cheek post for my website called 18 Pitfalls of Website Building. Tongue-in-cheek yes, but you can sense the dilemma between the lines.

Like everything else in life, blogging is an ongoing learning process. It's great to have posts like yours, Ali, to assist us bloggers to grow and become better at our job every day.

Thank you Daily Blog Tips for all your quality help.

Lakhyajyoti

I have been blogging for last 3 years. When I started blogging, I copied content from other blogs and published it on my own blog. Later I enjoyed a penalty from Google. It takes me almost 11 month to learn that we should always publish unique and quality content on my blog.

Sune

I started blogging about 4 years ago and wish I known that gaining enough traffic, would not happen overnight. I gave up blogging for a while and only recently started up again – will not give up this time!

I also agree with you that you need to blog about something that you really have an interest in. When you follow your passion, it's not work.

JK Riki

First of all, I'm very happy for the way my life has played out, even the bad stuff, because it's shaped me to who I am now. So when I say "I wish I had" I don't really MEAN it, because I wouldn't want it any different. But for the sport of "things I know now I didn't know then…"

I wish I knew how much more difficult regular updating would be. When I started my mind was racing with ideas, and it would be "easy" to have weekly updates at AnimatorIsland.com. So easy, in fact, that my long-term goal and plan had me increasing to bi-weekly updates after the first few months, and then daily updates shortly after that. How crazy that seems now!

Quality content takes a long time, and a LOT of work. Sure you can do throw-away pieces to fill space, but my goal with Animator Island was to help other animators, and I couldn't do that every single day with great content. So it remains weekly updates, every Monday, and that works well. I'm just glad I had learned previous lessons that let me not PUSH to get to more updates, because then I would have been overwhelmed.

Lesson: Start small and don't force growth for the sake of growth. Better to truly have something to say instead of saying anything because you need an update!

Edie Melson

I've been blogging since about 2008. One thing I wish I'd known when I started was that healthy blog growth isn't a steady, upward line. In the beginning a lot of my blog followers were friends who wanted to support me, even though they weren't necessarily interested in the focus of my site. But they shared my blog with others and many of those became the real foundation of my readership. This meant that for the first year there was a lot of shuffling in my numbers. Sort of a two-steps-forward, one-step back movement. I thought I was doing something wrong and wasted a lot of angst and effort on something that was normal.

I'm excited to read some of the other comments and your post next week.
Comments are closed.