How Do I Promote A Local Blog?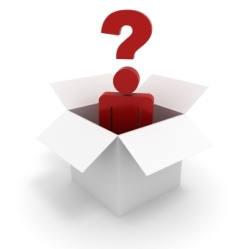 This post is part of the weekly Q&A section. Just use the contact form if you want to submit a question.
Infonote asks:
How would you promote a website/blog that focuses on local events. I know there is Facebook. Any other outposts that should be used?
Interesting question. The first thing that you can try, as you pointed out, is to find social networking sites and web 2.0 services that allow you to filter users by region or city.
Facebook is one of them, but you could also try Craigslist, for example. Why not post an ad saying that you are looking for readers, and in exchange you offer some engaging and interesting content?
Other services that you could try include LinkedIn, Squidoo, HubPages and so on.
If you have a marketing budget, PPC advertising would be a great way to get highly targeted traffic. With Google AdWords you would be able to specify not only the keywords that you wanted to bid for, but also to what geographical regions your ads should be showed.
Another channel that you could explore is the local Internet. That is, all the blogs, websites and online companies that focus exclusively on your region. Once you have identified those websites (Google is your friend here), it is just a matter of approaching them to see in what ways you can collaborate to increase everyone's traffic and exposure. Banner exchanges, link exchanges, cross reviews, you just need to get creative.
Finally, offline marketing can be a good investment for very local websites. Suppose you have a blog about the news of a really small city (say 20,000 people). Getting an ad on the Sunday edition of the local newspaper could yield good results, and it shouldn't cost that much.
Browse all articles on the Q & A category
22 Responses to "How Do I Promote A Local Blog?"
Diane Neill Jensen

There are a lot of great ideas for promoting locally here. Thanks for the opportunity to read some and comment also!

I am a believer of do follow. If you'd like to leave a comment on my webpage, I'll gladly validate your comment.

medyum

There's some great ideas here in the comments for local marketing. I like the idea of the flyers door to door.I'd also try some "think outside of the box" ideas for a nice guerrilla marketing campaign. Yellow pages put up different signs around a city shaped like pizza, ect (depending on the store it's in front of) and it increased the use of the yellowpages locally by about 800% I believe.

Matty Byloos

The Craig's List idea is a good one. Hadn't thought of that.

Shawn

This post is what I have been looking for for weeks now. I started a blog 3 weeks ago about Restaurants in Utah and am posting 2 to 3 times a week and I have not had one comment yet. I really think these ideas will help.

Viraj – Start a new web business from scratch

I manage a new website which specialises in helping web masters build their online businesses. I dont think flyers will work coz only in hundred in ten thousand will have a loook at your flyer and only one maybe interested in your niche.

Aravind Jose T.

This is what is called coincidence.
I am on the verge of starting a new startup and this contributed a lot.

Mayor of Concord

Great topic. I manage a local blog for my city and started it about 3-4 months ago. I mainly use social media tools like Twitter (concord_blogger) and leave comments on other local blog in my area. Since local blogging is really a small niche, most other local bloggers will be happy to give you some exposure through links or a special post. Craigslist is another great way to promote it but you have to be careful how you go about it or you can get banned.

There are many services to get setup on also. Topix.com, YourStreet.com and a few others that can really help get the local blog noticed. That's what worked for me.

I have not and probably will never pay for PPC advertising. There are way too many free ways to get great traffic to your site.

Mike Smith

There's some great ideas here in the comments for local marketing. I like the idea of the flyers door to door.

I'd also try some "think outside of the box" ideas for a nice guerrilla marketing campaign. Yellow pages put up different signs around a city shaped like pizza, ect (depending on the store it's in front of) and it increased the use of the yellowpages locally by about 800% I believe.

Create something that will not only promote, but will cause others to promote for you (local news, ect).

You could also host a free cookout for the homeless. Talk to some local grocery stores to see if they'd donate hot dogs/burgers, buns, and pop in exchange for their logo on the big banner you're hanging in the park you're cooking everything at.

Jerri Ann

I've never commented before because most everything is way over my head. I"m not new to blogging, but I'm new to the social media aspect of it so I love reading the tips, but they never have really applied to me as I live in my tiny little hole.

But, when I decided to jump out there and join the social media world, the first thing I did was call my local newspaper. I am from a rather small town for the most part and the folks at the local paper were jumping to write about "blogging" and "making money blogging" because they, the people who write the news, had never heard of such. I made the front page.

Then, when I added a site, I just called, asked them to add a blurb somewhere small if they could. I made front page of lifestyles that time. So, you have to promote yourself, toot your own horn…and for me, that is very difficult.

gendut

thanks for advice……I will try using facebook for build networking

Robert Barr

#4-Offline actually works with local blogs. It'll take you about a day to hit up 10,000 local homes with a paper flyer.

How? By airplane?

ethan

Good suggestions here. I would also advise doing giveaways like t-shirts with the URL, pens with the URL, and such like that.

Jodith

I would seriously look at Twitter to promote a local blog. It's very easy to find folks in your locale on Twitter, and it gives you some really good networking opportunities. While my blog isn't local in focus, I do follow a bunch of folks from my local area, and many of them have reciprocated the follow.

Jen

Going to local clubs helps too- like MOMS clubs, Moose Lodge, Kiwanis, Chamber of Commerce etc. Sometimes they even have a blog of their own and want to build up their membership so you can link.

Also, go to the Homeowners Association or clubhouse of communities instead of flyers and see if they have a newsletter you can advertise in.

Rich Hill

I always use Craigslist to promote my local Blogs. Craigslist forces you to pick a local community when you sign on, so everyone reading that section will be in your area.

You have to be a little creative, like offering services or something to buy or sell, but I usually capture a little extra traffic this way.

Rich Hill

Eric Hamm

As a computer consultant in a small to medium size town, I found that having a large list of local residents to email the blog info really helped. I had about 300 client's emails and dropped a mass email encouraging them to check it out. Within a few days I had hundreds of local hits and a decent 'buzz' going around town about the site.

The key with this scenario, though, is having those you are emailing, trust the sender. Otherwise they will assume it's spam. So if there was anyway for you to get a hold of local emails and present to them in such a way that feels like it's worth the time to read the email, you might be able to get a head start. Because without that initial push, you'll find it hard to get much of a useful ranking in Google for local searches. At least that was my own personal experience. Eric.

Blog Expert

Interesting thoughts. Those are probably the best ways to use the Internet to you promote your local blog. However, you could always do some off-line stuff. Are their local events where you can then wear a T-shirt to with your web site and URL. I have seen this done and it actually works well. Then by word-of-mouth people will hear about your blog around your town.

Monevator

(p.s. With my 10,000 flyer figure I'm assuming you're not working alone. I've did about 1,000 per day back when I was a student…)

Monevator

Offline actually works with local blogs. It'll take you about a day to hit up 10,000 local homes with a paper flyer. Make sure you have something useful on it, and on the site too.

Is there a local campaign you could start and back to get your name out there?

Ray

Content is key. Write compelling content, that is keyword rich, and you will be found (by search engines) and you will establish a following. Also, look for on-line forums related to your locale. Answer questions in those forums and refer people to your local blog as appropriate (but not in a spammy manner). Forums also provide fruit for ideas for future posts.

Gennaro

Find blogs within your niche or that cover your gepgraphic area. Read their content and provide a useful comment. Make connections within the circle of bloggers who already handle part of what you do, but are slightly different.

Dan @ PowerDosh.com

Depending on the niche, there may be publications relating to that niche. e.g. Local History groups in the UK have organisations with localised local history informational magazines.

You can also put the logo for your site on your car. 🙂
Comments are closed.