How Do I Choose A Web Hosting Company?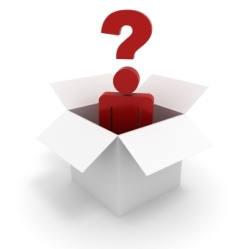 This post is part of the weekly Q&A section. Just use the contact form if you want to submit a question.
Marija asks:
Hi Daniel, I have one not so quick but for me an essential question for you. I hope you will have time to help me.

I would like to start a solid website, with the prospect of monetizing it and making it reputable after a required period of steady growth. As I understand hosting is an important part in that process I would like to choose the right host. However, I have no idea which hosting company to opt for, neither do I know which of the packages to select.

Let's suppose money is not an issue, which hosting company and package should I choose as a starting point? And can I easily upgrade my hosting package when I start having a lot of visitors?
The first thing you need to avoid are the oversellers. Who are those? They are basically the companies that offer miraculous server specs (e.g., huge disk space and monthly bandwitdh) while charging a modest monthly price.
Here is one example: Dreamhost is currently offering unlimited disk space and bandwidth, all for a $5.95 monthly.
Beginners could see this offer and think "Wow, that is sure a good value for money, let me buy it right now."
This is a big mistake for two reasons.
First of all, disk space and bandwidth are NOT important factors for choosing a web host. Why? Because even the smaller plans out there will hold your website, however big it might be. Daily Blog Tips gets around 300,000 monthly page views and burns only 50G of monthly bandwidth, and uses only 800M of disk space.
For a starting blog or website, 10G of monthly bandwidth and 500M of disk space would already be enough.
The second reason of that mistake is the fact that when companies offer such huge specs for low prices, they inevitably need to pack hundreds, if not thousands of websites on a single server. That is, your website will be hosted on a server with hundreds of others, and it will also share the server resources (CPU and RAM mainly) with those.
The result? Slow loading times, frequent downtimes, and problems that might come from the stupid behavior of other users on your server.
If you want to read more on this topic, check the article I wrote a while ago titled How to Choose a Web Host.
I also recommend Hostgator as a reliable hosting company. I use them to host several of my sites, and have been a client for over one year without any problems at all.
Browse all articles on the Q & A category
32 Responses to "How Do I Choose A Web Hosting Company?"
Swamykant

Hi Daniel

It seems that your great supporter of Hostgator 🙂

Rick Regan

I too am on Doreo's Whitestar server. My pages serve fast, as long as the site is up. It's had at least 35 outages this year (as of today, May 3, 2010). By my count, nine of those outages have been for 30 minutes or longer (two of them today!)
Comments are closed.