Poll: What is Your Favorite Browser?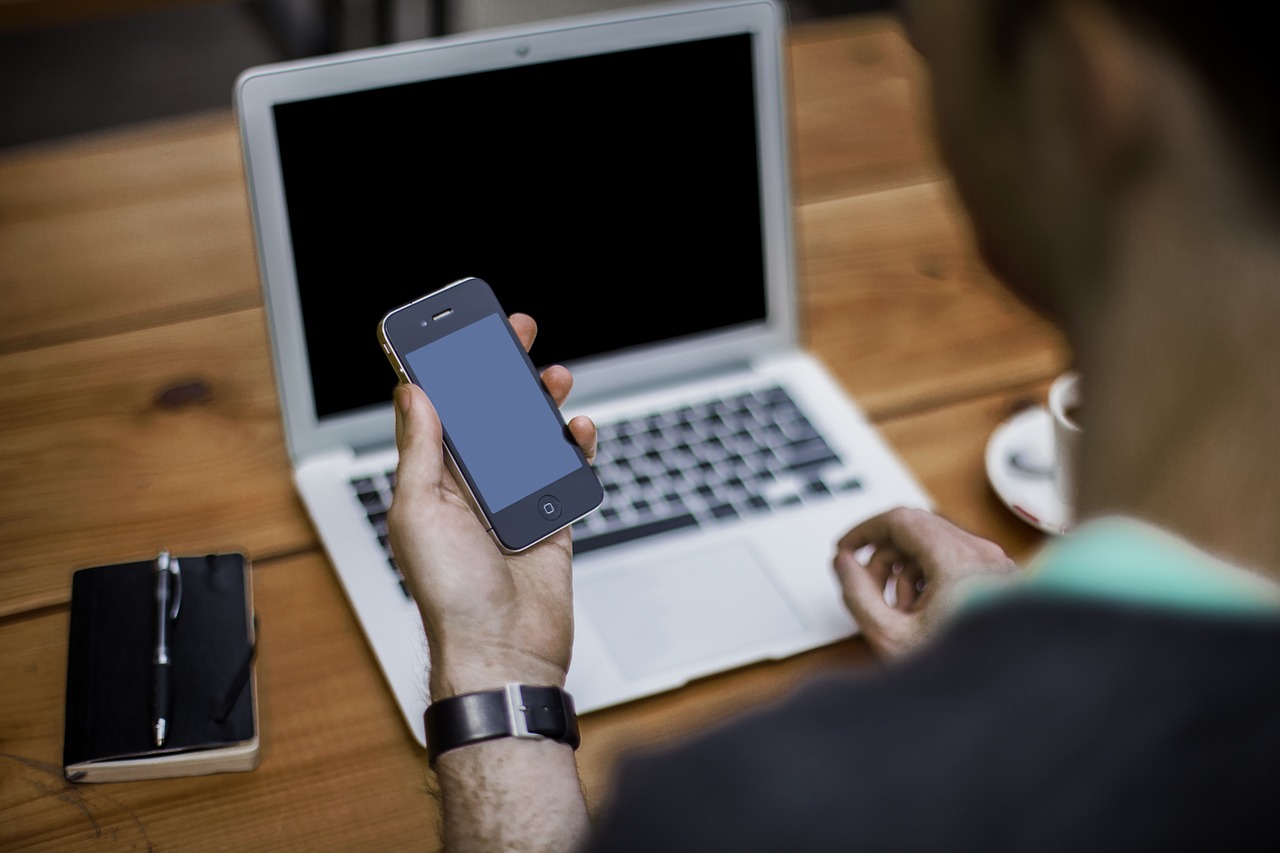 Today I was reading the Mozilla Developer News blog and I saw that they are done with the Firefox 3 Release Candidate 1 source code. They should put the RC1 version available for public download later this month, so hopefully the final version will come up in June.
I am a Firefox fan. Not a faith based one, but a rational one. I tried most browsers out there, including all the versions of Internet Explorer, Opera, Safari, Flock and Konqueror. Some were as fast as Firefox, but none had as many plugins and add-on.
Truth be told, I do have some memory leak problems with Firefox 2, resulting in frozen screens once in a while. But it looks like they manage to fix it in the third version of the software.
Anyway all this browser thinking got me curious about what browser you guys use. I know that many of you will need to use more than for work purposes (cross browser testing, Internet Explorer applications, etc), but what is your favorite browser for surfing the web, blogging and similar? Below you will find a poll, but feel free to drop a comment explaining why you like a certain browser over the other as well.
Browse all articles on the Software category
59 Responses to "Poll: What is Your Favorite Browser?"
Lorian Rivers

I just switched from IE to both Firefox 4 and Chrome. I was leaning towards Chrome since it is SO fast loading, but finally found a little tweak that preloads FF and now it actually opens faster than chrome. Depends on what I am doing. Use both equally now. But finally have to say IE is NOT what I am using! lol

submitshop

Chrome is also gaining a good popularity. Maybe in the future there might be a good browser war. Until now my first priority is for Firefox.

Brian

@Vamsi

That's no surprise that IE lost the race long ago, while Microsoft was busy enjoying its OS monopoly which led it's browser to suffer eventually. While Mozilla, Opera, Safari were going places by leaps and bounds and were emerging as the best internet browsing solutions, IE had nothing more to offer than the age old no-tab IE6.

Although, people say that IE8 is much much better compared to its predecessor and is back in the race, I am afraid it may have been too late for it to find a corner in the market share, with Mozilla hogging the limelight with innumerable addons that make Firefox a wonderful experience altogether. They've got every addon on earth, you name it, they got it.

But I still miss the Opera BACK functionality here….:(

Brian

Firefox is the best no doubt, but I still miss that OPERA's functionality where you can go back to any page instantly. It doesn't reload again. It's optional. You can go back to a page and it opens up instantly because they get saved as you go on browsing. If you wish to reload it, you may do it whenever you want to. I miss that thing badly in firefox. I hope someday they integrate this thing into it. Or maybe it might be there already, and I am not knowing about it. If someone knows about it. Please let me know. Thanks in advance.

Anil Kumar Raju Addipalli

I like fire fox very much ,without firexfox i can't do anything.

Roberto

I generally use IE. It's as fast and ease, although it tend to be blocked every time my vista decide to update itself.

I only use FF when downloading something from youtube (I love the video download add-on).

Safari was my second choise when my firewall blocks IE and FF (it tends to happen a lot to me), but I am begining to fall in love with Opera.

Pachecus

Firefox of course

Vamsi

Interesting to see that IE is third and Safari is second.
Firefox Rules!

Amanda Proctor

I'm using Flock as well. I love it and find its extra features to be extremely valuable. It's like Firefox on steroids!

Nesher

After my IE7 crashed my comuter for the second time in the row, I went for hunt on the most suitable replacement browser. After several test runs, I stopped on Maxthon. I am using it for almost 2 years now, and quite satisfied with its performance.

faathir

firefox is simply the best!!! fullstop.

Daniel Scocco

@SE7EN, I need to try Maxthon one of these days, I keep hearing good things about it.

@Aseem, my browsing pattern is kind similar to yours indeed 🙂 .

@ph, Opera is dead slow for me on Linux, so not sure.

@Chase, people take time to chase, and virtually 90% of the people out there were using to IE at least once in their lives.

@AG Syam, I agree. Once you find your way around the Firefox features and plugins it just bumps your productivity.

@caTcode, mobile browsing is a whole new game, I am curious to see what browser will take the pie there.

@Susan, glad to know you are liking Maxthon. As I told Se7en, I think I will give it a try at least to know what is it about.

@amoena, Flock promised a lot, but I could not find real value on its "social" features.

@Adam, for each his own 🙂 .

@Melodee, yeah Firefox 3 is amazing.

@Corey, same here. My bank does not let me login if I am using Firefox. Pretty annoying.

@Karthik, definitely, and I think FF3 will bring even more users to the Mozilla house.

SystemsThinker

Honestly Firefox is the best I've used. But IE is a habit that's hard to break. For so long, it was a habit to click on IE whenever I needed the web that I still instinctively do it. Sadly, it freezes and crashes a lot and every time I ask myself why I don't just use Firefox in the first place 🙂

karthik sridharan

The latest firefox 3 beta 5 which so flexible. Firefox is totally secured. This is one step ahead of the all others browsers.

Corey

I've been happiest with Firefox, but occasionally switch over to IE for pages that don't display correctly in Firefox. It drives me crazy that so many sites and blogs don't seem to design their pages to work properly in Firefox. Even some large web companies have pages that don't display well in Firefox–overlapping text is a problem I often run into on certain sites.

But I especially hate it when after I've clicked a link to another page and then I come back to the original page, instead of being taken back to the part of the page where I clicked on the link, I'm taken back to the top of the original page and I have to scroll down again to where I was before clicking the link. Very annoying. So I really appreciate blogs and websites that do it right and take me back to the spot where I was before.

Melodee Patterson

Thank you for giving me the push to try Firefox again! I had tried it a couple of years ago, but had some problems so I went back to IE. After reading all the comments for this post, I decided to try Firefox 3 Beta 5 and I love it. I can't believe how fast it is compared to IE. Great post!

Adam Singer

(it should be 0%)

Adam Singer

6% internet explorer? really…come on guys !

Jeremy

I use FireFox as well. There are just too many Add-Ons that I use every day that I couldnt live without, and they arent available in other browsers.
I have been making a list of the Plug-ins that I use.

Amoena

I use Flock at work and Firefox 2 at home so I guess I have to vote twice 🙂

Susan

I used to use Firefox, but recently switched to Maxthon.

Maxthon was faster, handled tabs / close sessions better, uses IE engine, and reopens accidentally closed tabs — all without any plugins. With Firefox, I needed to add a bunch of plugins. There's a huge memory leak and the browser crashes quite often. In addition, some pages I access often can't be opened in Firefox. That's why I switched to Maxthon.

My only disappoint with Maxthon is that it doesn't have as many plugins such as the Del.ico.us toolbar like Firefox, but otherwise, it's a faster and more stable browser.

Maybe I'll switch back to Firefox after Firefox 3 comes out. We'll see how fast and stable it is.

caTcode

I am not a people who work with computer at all. I just wanna say that opera mini is my favourite browser on my mobile. i can not imagine how is live without this mini browser. even when i am going to rest room, i bring this browser to surf the net.. 🙂

AG. Syam

Why I use firefox? Because firefox: makes surfing the web faster, find stuff easier, simplified privacy, better bookmarks and history, accessible, intelligent, responsive, modern and user friendly download manager, customizable and extendable. Firefox will KISS (Keep It Simple and Straight-Forward) you better than others.

zach

Hi, i really like your site layout. I will continue reading here, so i subscribed! Maybe you could check out my site, and even subscribe if you like. Thanks, Zach.

chase

As a freelancer, I just can't understand how anyone would use any other browser than Firefox! It's by far the best! I am so surprised anyone would choose IE. Who in their right mind would prefer IE?

ph

speed, security, stability – don't see any reason why opera shouldn't be my nr1. sure, ff3 seems to be a good deal faster than ff2. so what? opera 9.5 is coming…

Aseem Kishore

Firefox 3 – 50% of the time…because I can't use any plugins
Firefox 2 – 49% of the time…for my useful plugins
IE 7 – 1% of the time – when Firefox doesn't work for some reason

SE7EN

1. Maxthon for general browsing/downloading multimedia websites. It has all feautures I want without any extension.
2. Opera for "read only" purpose
because Maxthon(IE) and Firefox can't handle massive tabs as well as Opera. Opera is the last browser to freeze when I open too many tabs, and it's fast too.

I use firefox only when I need its extensions (Web Dev Toolbar, Firebug, etc.)
Flock when I want to upload multiple pictures to photobucket

There're time when Firefox was my primary browser though, at that time Maxthon became somewhat unstable and lack of some feautures it has nowadays.(web sniffer for download multimedia), float button for easily saving image, screencapture)

When Maxthon was more stable, and I can't stand Firefox memory leak, so I switched. (before that, Maxthon is primary, firefox is secondary, no opera yet)
I may switch again after Firefox 3 is released. (I tried it before but don't like it)

The way Maxthon handle tabs and lost sessions is better than Opera and Firefox2(with many extensions), imho.

Daniel Scocco

@Farfield, same here.

@Keith, give a try to Firefox 3, most of the crash problems are gone for me.

@Tobbi, I tried Opera in my Linux machine, and it was not half as fast as Firefox. I guess it depends on the OS also.

@Inge Janse, I am using Firefox 3 already on my Laptop, but forgot to upgrade on my Linux machine. Will do soon.

@Felix, yes I am loving FF3 also.

@WheresThebox, apart from the fact that is much more secure of a browser when you have other people using your PC also.

@Siddharth, yeah definitely give it a try to Firefox 3 when it comes out (or even now!).

@Sarah, I really wouldn't pay $15 for a browser when you have such a good free alternative around. Must be a tough market for them 🙂 ,

@Pchere, yeah they are growing month after month.

@Guilerme, I heard about Dragon Fly, looks like a gift for Opera users.

@Stan, I gave flock a brief try sometime ago, but I should do it again to see if I like it. My problem was that it was not as fast as FF in linux.
Comments are closed.