Should I Use My Personal Name or My Website Name on Twitter?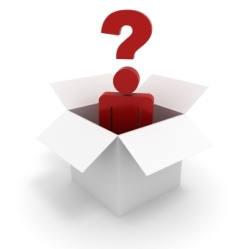 This post is part of the Friday Q&A section. Just use the contact form if you want to submit a question.
Satish asks:
Do you think using your real name/surname in your Twitter ID (or any other online profit) is good, or using your company/website name is preferred?
Good question, and one that I have considered in the past already. As usual the answer is "it depends on the situation."
More specifically, it depends on your business model and strategy. If you are a web publisher or a business owner and you have a core brand, then I would use that brand all over the place, be it on the Twitter profile, on YouTube, on the business card or on your email signatures.
One example of this is Shoemoney. He has several websites and projects, but they all gravitate around the "Shoemoney" brand (and not around his name, Jeremy Schoemaker). To reinforce his brand he uses "Shoemoney" whenever he can, and it is working pretty well.
I also believe that this is one of the soundest strategies you can have. Focus leads to power, so if you focus on a single brand you will make it very powerful over time.
Sometimes, however, people will not want or be able to use that strategy. The ones who might not want to use it are self employed people like consultants, painters, artists and writers. These folks make money thanks to their personal brands, so promoting their names would be preferred.
People who are not able to follow the strategy mentioned above are the ones who have scattered properties. I include myself in this list. Daily Blog Tips is one my brands, but I also have OnlineProfits.com and some smaller projects, so I decided to use @danielscocco on Twitter, making it possible to talk about any of my projects under a single profile.
Over time, however, I will try to change this and focus on a single brand (probably OnlineProfits), trying to build a solid business around it.
What do you think? Do you prefer to use your personal name or company/website name? Feel free to answer to Satish's question on a comment below.
Browse all articles on the Q & A category
39 Responses to "Should I Use My Personal Name or My Website Name on Twitter?"
Aaron

I have several businesses in web design/seo/social media, and a property management company and I am starting affiliate marketing. I don't know whether to use my name or company name and have several accounts. I understand if you had one business you can make the decision on your personal name or business name but I have several so really not sure. What would you do if you were me with a web design company in the UK, one in New Zealand and a property management company in NZ. My main tweeting brand would be my web design company. However in saying that if it was under my name I could tweet for everything under one name. Thoughts anyone????

Rocky Garcia

@Crazy Oldie – UMM!! That was an astonishing reply! You're absolutely right 🙂

Rocky Garcia

Any of them will works best. But there will be no problem if your website name is your name. 🙂

Elandre Potgieter

I think you should have a twitter account with the website name. If you have more than one site then more than one twitter account I say. Some people might feel different about this, but I think it makes sense.

J. Money

I'm all about the branding aspect – running an anonymous personal finance blog, I go under a fake name anyways 😉 Facebook, LinkedIn, Delicious, Twitter, it's all under the "Budgets Are Sexy" brand. These days, I think it's more about what people would remember and the actual voice on the other end than than the name any ways.

Except for corporations. Some rock it out by adding in "human" personalities, but other fail miserably because not many people like being friends w/ companies that bore them to death.

I'd go with whatever makes you feel good about. If that's your name, great! If it's your blog, cool! It's all mushed into one online and your passion will be the one that keeps you afloat or not 🙂

sbunting108

I personally use my username sbunting108 wherever I go but I do have a twiter account for my photo blog but this is only so that people can receive my new blog posts in Twitter.

Sorry broken link in my username

Jan Middleton

Everyone says to use your real name on everything. Isn't it all connected anyway? I only used my real name on my blog and this is why…I had a brick and mortar business that I titled a specific limiting name, so when the company branched out into new areas, the name didn't fit any more.

Just my thoughts…Jan

Sandi Romero

I've struggled with this same decision and I'll be making some decisions on this here and I when with my personal name Thanks for the thought provoking post – it's always good to hear what others are thinking when it comes to our online businesses. Sandi

Tracy

i think the twitter name is your brand,so you should use the striking name to stand for you
Comments are closed.