DBT is research-focused. When you buy through links on our site, we may earn an affiliate commission. Learn more
Let's explore the pros and cons of Panda antivirus software.
You want your devices to be safe from viruses and other malicious attacks, but antivirus software can be complicated to work.
How do you know you are doing everything to protect your device?
If you can figure out the software, then you have the added hassle of remembering to run frequent scans to ensure your device is safe.
Is there any way to protect your device with minimal work from you?
This Panda Antivirus review will help you figure out if the software can help you take your mind off safeguarding your device.
What is Panda Dome Antivirus?
Panda Dome Antivirus lets you protect your computer and smartphone from online threats such as malware, spyware, and ransomware.
The software offers a simple download-and-forget-it option.
You can install the product and let it do the hard work of protecting your device while you can focus on the things that are important to you, like working or gaming.
But Panda is so much more than antivirus software. It also protects your computer from harmful USB drives and your phone from corrupted SD cards.
Panda also boasts a feature to help you start old computers that are too infected even to boot up properly.
If you are interested in paying for a subscription, Panda can do even more for you.
Panda Antivirus Features
In addition to virus protection, Panda can also keep your device safe from harmful USB and SD cards.
It also has a version you can download to a USB and use to get virus-ridden computers running again.
Panda offers some clarity on just how much data the apps on your device are collecting, helping you decide which apps are safe to keep.
It can also keep your Android device running smoothly by optimizing battery life and monitoring app usage.
You can use the software to keep track of all your family members who have Android devices and even find your own phone if it goes missing.
Paid versions of the software come with encryption for all of your secure information.
You can now do activities like shopping and banking without worrying that someone may be stealing your data.
Panda Dome Pricing Plans
At the time of this Panda Antivirus review, the base version of the software is free.
With this version, you will get antivirus scanning, USB scanning, and a free VPN, which lets you go online anonymously. VPN usage is limited to 150 MB / day.
For the $4.99 per month Essential plan, you get all the free program features plus a firewall and protection from WiFi hackers.
The $5.99 monthly Advanced plan offers all of the above and parental controls for Windows, identity protection while you surf the web and make purchases and protection from more advanced threats like ransomware and cyberattacks.
You can get the complete plan for $8.99 a month, which includes encryption for all of your data, a password manager to help you create strong passwords, and a cleanup tool that can help your device run faster.
At $13.99 a month, you get all of the above, plus unlimited premium VPN, an update manager that will keep your PC update and scan for issues, and 24/7 technical support.
FAQ's
Below you will find answers to some of the most frequently asked questions concerning Panda Antivirus.
Panda Antivirus is safe for your devices, and it offers the maximum virus detection rate, allowing it to protect all of your devices from viruses, malware, and more.
Panda Antivirus works on devices that run Windows or Android operating systems. The company also makes separate software for Mac users, but there is no free version.
For the free version of Panda Antivirus, you can install on as many devices as you like.
For the paid versions, the company offers unlimited devices with the caveat that it is limited to reasonable home use. So, if you are running Panda on four or five devices, you should be fine.
If you are trying to run it on 50 devices, the company will not let that fly. Also, you are limited to five devices for a premium VPN.
Who Should Use Panda Antivirus?
Panda Antivirus is perfect for you if you want antivirus protection that does not require much from you.
You can easily install this software, schedule when you want your device scanned, and pretty much forget about it.
However, if you want more from your antivirus software, Panda can help you.
You can scan at will and (with paid plans) do a lot to customize your computer's protection. If you want something more robust, there are alternatives to Panda Antivirus.
Final Verdict
So, what's the verdict on our Panda Antivirus review?
The software offers reliable virus protection and some bonus features like USB and SD scanning.
Still, it is behind some of its competitors in protection from more sophisticated attacks and VPN allowances.
A free cloud based antivirus software for both windows and android. Helps removes all viruses and potential threats.
---
Panda Antivirus vs. Alternatives
---
Panda Antivirus
This antivirus is literally the coolest and the best antivirus I have ever used. Before reading this blog I didn't know it exists
Panda Antivirus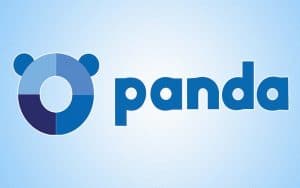 Panda Antivirus is antivirus software for Windows and Android users who want a product that works primarily in the background, keeping their devices and information safe while they work or play online.
Product Brand: Panda Security
Product In-Stock: InStock