Nine More Blogging Milestones to Celebrate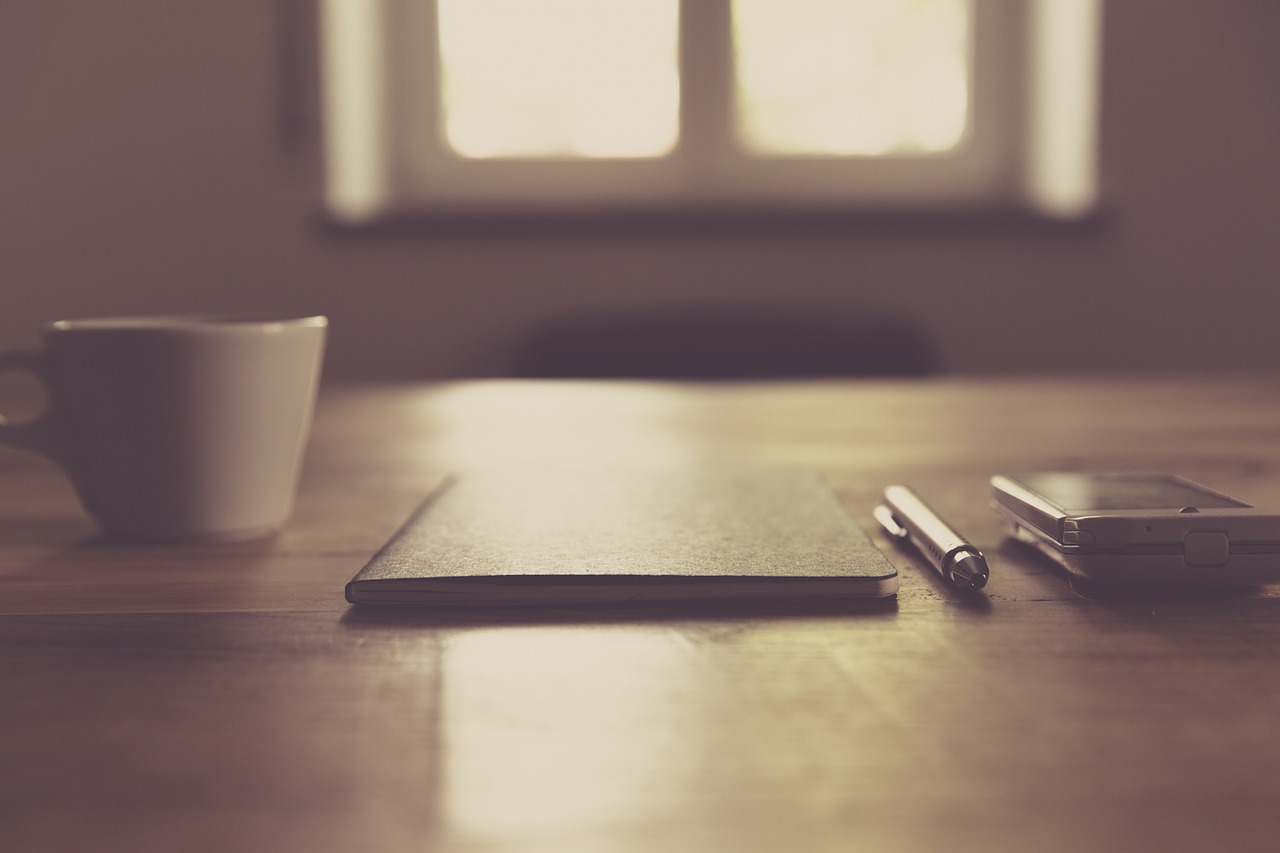 A while back, I wrote Nine Blogging Milestones to Celebrate, starting with "Getting Your Blog Up and Running" and finishing with "Getting a 'Thank You' Email from a Reader".
It's been great to hear from DailyBlogTips readers over the past few months, in comments, by email, and in the Get Blogging forums, about the progress they're making …
… and perhaps you're one of those who've hit all (or most!) of the milestones on that list.
If so, today's post is for you!
These blogging milestones are the ones that you might reach after a few months – and in some cases after a few years – of blogging.
I'm going to number them 10 – 18 so that they follow on from the first nine. Again, I've tried to present them roughly in the order you're likely to reach them, but of course this will vary depending on your niche, strategies, etc.
Milestone #10: Reaching Ten Published Posts
Milestone #2 was publishing your second post. Some bloggers start strong, but run out of ideas and motivation pretty quickly – and they abandon their blogs with just a handful of posts.
If you can get to ten published posts, you're doing very well. You've probably got to the point where you've used up all your initial ideas, and you've started to come up with some new ones. (If you're feeling a bit stuck, try 10 Blog Post Ideas You Can Use Right Now.)
Milestone #11: Getting Your First 100 Subscribers
If strangers are reading your blog, you're definitely doing something right! Most bloggers (me included…) start out with a handful of friends and family reading. It can be slow progress in the early days, but you should see a constant upward trend in subscribers to your blog (or email newsletter).
The day you break triple figures – 100 subscribers – is definitely one to celebrate. It might not sound like a lot if you make the mistake of comparing yourself to massive blogs in your field, who may have 100,000 subscribers … but if you think of all those people in a single room, you'll realise it's a really big audience!
Milestone #12: Calling Yourself a "Blogger" or "Entrepreneur" or "Writer"
What you call yourself is important because it's about seeing your blog as a business, and about starting to "step into" your new identity. If you eventually hope to be a full-time blogger, this is a great step on the path to get there.
You don't have to use one of those specific words, of course. Perhaps you're a "life coach" or an "online marketer" or "social media expert". Whatever your niche, you can find a job title or description that fits well.
Milestone #13: Writing for a Blog You've Admired for a Long Time
When I got started blogging, it was a huge thrill to get posts onto blogs like DailyBlogTips, ProBlogger and Copyblogger. (In fact, I was so nervous about submitting to Copyblogger, it took me a whole week to gather the courage to email them my finished post!)
It's a wonderful feeling to see your work on a blog that you've admired for months or even years. Sadly, this is a milestone that a lot of bloggers never reach … or put off for a very long time. The truth is that you've probably got a better chance than you think, especially if you read our post Five Simple Ways to Make it Much More Likely Your Guest Post Will Be Accepted.
Milestone #14: Having Someone Influential Share One of Your Posts
This milestone often goes hand-in-hand with the previous one, as influencers tend to stick with major, well-known blogs (they don't normally have much time to go around looking for up-and-coming bloggers).
Your guest post could easily be retweeted by someone with a huge following – and even though the link itself won't be to your blog, many influencers will include your twitter name (e.g. mine is @aliventures).
Milestone #15: Creating Your First Product
At some stage, you'll want to go slightly beyond writing posts for your blog and produce a valuable resource for readers. For most bloggers, this will be a freebie to give away – usually to encourage email subscribers (though occasionally just to get more traffic and attention, with no opt-in required).
Whatever your product is – a mini-ebook, an audio recording, a video, a cheat sheet – creating it will teach you a lot, and may well involve a bit of a learning curve. Again, this is a milestone a lot of bloggers put off, but if you can find just 10 – 15 minutes a day, you could easily create a simple free product within a month.
Milestone #16: Getting Your First Negative Comment
This might seem a strange milestone to include, but I believe your first negative comment is worth celebrating. Yes, really!
Most bloggers will get a handful of comments in the early days, from friends, family or fans. These are often along the lines of "great post, I really enjoyed it." But a negative comment suggests you've become popular enough to attract a much wider audience – including people who don't "get" your blog or who aren't a good fit for you.
If you've been particularly anxious about negative comments, receiving one can actually be something of a relief: you might be upset at first, but you'll quickly find you deal with it and move on
Milestone #17: Running Your First Survey
You may want to wait until you have 200 or so readers for this, as you'll inevitably find that most of your readers won't take the time to fill in a survey, and you want to have a reasonable range of responses.
A survey is a great way to set yourself up for success with Milestone #18, as it allows you to find out who your audience are, what sort of content they really want, and even what they'd be willing to pay for a product or service that you might sell. If you're not sure what to ask, check out the list of questions here.
Milestone #18: Selling Your First Product or Service
You might have made a little bit of money initially through advertising (see Milestone #7) or through affiliate sales, but eventually, you'll probably reach a point where you want to create and sell something of your own.
For me, this has been by far the most effective way to make money blogging, and chances are, you'll find the same. The first sale you make to a customer will demonstrate that you have something valuable to offer that people want to pay for – and it's likely to be the start of many more sales.
Good luck hitting these milestones! If you've already achieved some of them, a huge well done – do let us know in the comments. And if you have any different milestones to add, please leave those in the comments too.
Browse all articles on the Blogosphere category
5 Responses to "Nine More Blogging Milestones to Celebrate"
Jayme Joyce

These are tremendously helpful posts Ali!!!

It's so refreshing to see things put into this context- Don't get me wrong, I am a sucker for Top 10 Steps posts but this had such a bigger impact on me.

I was able to literally "see" myself accomplishing one milestone and then reaching for the next, like in a dream!

Because you didn't write these as a series of "steps" it transformed me from thinking about the tasks and challenges I'm struggling to overcome, into the courage I'll receive from each milestone and what to hope for along this journey.

Thanks so much for doing this! You are the best!

Kostas

I think we all think of getting attention from someone influential that we admire as a big milestone, but for me it was also that moment when I felt like I had earned the right to call myself a blogger!

Ryan Biddulph

Hi Ali,

All rock, and I'm just about at 10 posts for my new blog.

I agree with Kevin; writing for sites like problogger has been a huge milestone for me. Actually just starting my new blog, which is aligned with my lifestyle, and a joy to publish to because I'm on topic and on purpose, keeps me energized.

Becoming a professional blogger – one who funds their life's activities with their blogging proceeds – was a big one for me too. I felt that when I began traveling the world through my blogging income that I made a huge jump, personally and professional.

As with any milestone it's best to note it and move on. This keeps one hungry. Sure, we're not Zen masters so we'll get so excited at reaching goals, and we should, but make sure to keep on moving so you can continue helping and inspiring others as you grow.

The comment one; I call that earning your online tuition. I tell my team members, readers and anybody who frets about receiving a negative comment that this is a sign of massive growth, and it also means you made such a convincing point that you challenged unclear folk's belief systems with such a post.

That my friend, is a darn good thing.

Thanks Ali, smart share here.

Tweeting in a bit.

Ryan

Ezekiel Hawk

Milestone #13 is what I would love to go for and that is when I would consider myself a successful blogger. However, at the moment, I am struggling with something more silly, not even able to reach Milestone#10
Great post, Ali!

Kevin Duncan

Hi Ali,

"Milestone #13: Writing for a Blog You've Admired for a Long Time" is a big one!

It's like getting a pat on the back from a mentor. It's validation. It's proof you've "made it" as a blogger.

Of course, I'm just speculating. Haha. I haven't reached the point where I'm able to write for blogs I've long admired.

Someday…

Someday. 🙂
Comments are closed.