Monstroid Theme Giveaway and Promotion
Update: The winners of the 5 licenses are Rob B., Ankit Agarwal, Hubert Daul, Noah Woodland and Shay Johnson. Congrats to all. You should receive an email from the TemplateMonster guys soon.
A couple of months ago we wrote a review about a very cool WordPress theme called Monstroid. It was released by the Template Monster guys, and it works a framework on top of WordPress. It basically allows you to configure and customize your theme as easily as possible, among many other features!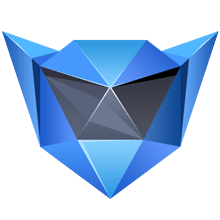 The Template Monster folks liked the review and contacted us asking if we would like to give 5 free licenses to the Monstroid theme to our readers, and here we are! The rules to join the contest are pretty simple:
1. Write a comment below stating what kind of website you would like to build with the Monstroid theme.
2. Next Wednesday, December 23, we'll randomly pick two winners among all those who left a comment.
The name of the winners will be posted as an update on this same post next week, and we'll also send them an email about it.
If you already have the Monstroid theme you will like to know that Template Monster is having a sale for the child themes. All of them are being offered with 30% discount, and the offer will remain valid until December 21st. You can check the child themes here.
Make sure to leave a comment below and to check the Monstroid theme if you haven't already!
Browse all articles on the WordPress category or check the recommended articles for you below:
16 Responses to "Monstroid Theme Giveaway and Promotion"
Jamal Omer

A perfect theme for my new developing site,

James Rudd

Though I have Applied It but need suggestion how to improve it here:

John Michael

Great! I am planning theme for my blogs sites. I hope monstroid would be excellent. Thanks for the share.

Nasir Uddin

I have seen your post about Monster theme. I think it could provides the perfect solution for my next attempt. Thanks at all.

Bintang Bola

I want to build footbal news site..

Peter Evans

I'd like to build a large real estate site.

Jane Smith

Woohoo,awesome

mike

im planing to develop tech website depend on this theme

Shay Johnson

I've been wanting to start a gaming site for a long time. I actually came across this theme before this contest was posted while looking at different WP templates. Most game/gaming sites are too wordy, visually clustered and difficult to navigate. This Monster theme provides the perfect solution.
Website design/creation isn't the easiest job in the world so anything that assists developers in achieving a clean, easy to use, workable solution like this Monster theme, is worth every penny!

Sania@Marketing Courses in delhi

This topic would be ideal for a participation site I'm wanting to make soon.

Noah Woodland

I am launching my creative design freelancing page and could really use a premium theme! 🙂

manoj

really nice theme…

Hubert Daul

I'm preparing a book review and shop site and Monstroid would just be the one that could help me make the job 🙂

Ankit Agarwal

I am making a website for little unprivileged kids to display their talent online in form of art and convert them to cards for sale.

Janet Barclay

This theme would be perfect for a membership site I'm planning to create soon.

Rob B.

Last year I developed a website for a friends small business. If I win a copy of Monstroid WP theme, I would do a complete makeover of my friends website.
Comments are closed.