Keyword Research: Best Practice You Never Used
Business owners, if you're making money online sure as fate you know how crucial competitor research is. Beating your competitors while ranking higher for the right keywords is what you want.
When we're doing keyword research we take data from analyzing SERP's top sites from our niche. This ensures we're targeting the right keywords.
Simple. But only in theory. In reality, even if giants like Amazon, eBay, Wikipedia aren't your competitors, they almost certainly will rank higher for "your" keywords because of the enormous sizes of their keyword pools.
Here's one top technique how even a small business can take on giants.
Page Vs. Page Keyword Analysis
Some tools can perform back to back comparison of domains. This can be used to see which keywords competing sites have in common. But what if there' a smarter way benefiting from your competitors that requires considerably less time?
If you focus on pushing your single pages to the top, you'll see great results far quicker than putting tremendous efforts in general site's promotion.
Getting a list of keywords a single page has is not a new thing, but identifying competing pages for your target page is something we've never seen before. Why? Because there simply hasn't been a tool for that.
Serpstat's Page vs. Page analysis is a new feature that allows you to define which pages from the top of search are ranked for your targeted keywords but what's really great about it is that you don't even have to open the pages to analyze their keywords and get the most out of them; Serpstat does that for you by matching keywords from your page with keywords from pages that you're competing with and gives you a list of missing keywords.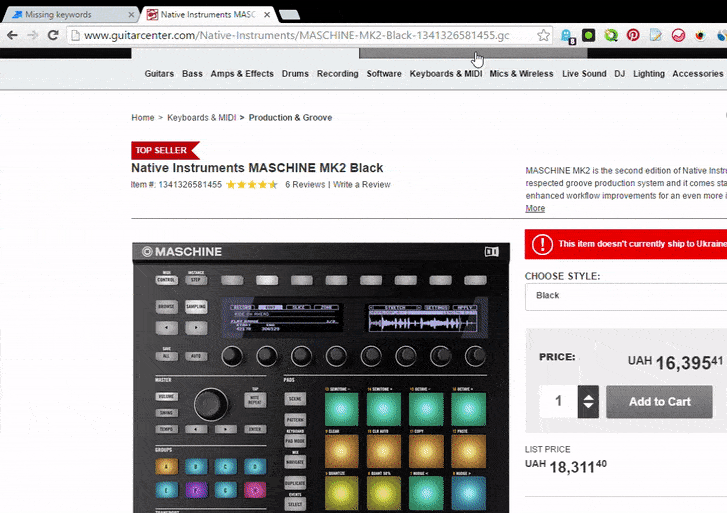 Missing keywords are a goldmine for those who want to expand their keyword pools, it's a list of keywords that you don't use, but your competitors use on pages similar to yours.
Because websites are getting bigger and SERPs are getting more competitive, it's about time we started treating pages like websites. If you want to promote a page, you have to analyze that page as well as the pages it's competing with.
Browse all articles on the SEO category or check the recommended articles for you below:
9 Responses to "Keyword Research: Best Practice You Never Used"
Lorent Bates

Cheers man!
This SERPstat seems like a great tool. Will certainly have a go with it.

a4nuser

Management best practice involves:

the communication of a clear mission and strategy
leadership by example
the setting of demanding but realistic targets
an open and communicative management style
clear and careful strategic planning
There are several business tools that you can use to achieve management best practice, including:

benchmarking
forecasting
financial planning
strategic planning
performance monitoring

Jessy

Keyword research is one of the most important, valuable, and high return activities in the search marketing field. Ranking for the right keywords can make or break your website. By researching your market's keyword demand, you can not only learn which terms and phrases to target with SEO, but also learn more about your customers as a whole.

a4nuser

Bing Ads Keyword planner[edit]
The Bing Ads Keyword Planner provides keyword and ad group suggestions and shows average monthly search volume trends, relative competition and suggested bids. Features of Bing Keyword planner:

Get search volume data and trends.
Get performance and cost estimates.
Multiply keyword lists to get new keywords.
Limitations of Bing Ads Keyword planner:

Bing holds only 20 percent of the U.S. search engine market share, the data provided may not be reliable at least not for optimizing websites for Google search engine.
Similar to AdWords Keyword planner, data provided by the tool is for helping advertisers and not publishers.

a4nuser

Google AdWords Keyword planner[edit]
Google offers free tools to do some basic keyword analysis. All the results are relevant only for Google search engines. Features of AdWords Keyword planner:

Get traffic estimates for the keyword.
Generate new keywords by combining different keyword lists.
Create new keyword variations based on initial keyword.
Limitations of AdWords Keyword planner:

Hides long tail keywords data as the tool is made for Adwords and not for SEO purposes.
Keywords generated by the tool may not produce good results as the tool is targeted towards advertisers and not SEO.

a4nuser

Keyword research is a practice search engine optimization (SEO) professionals use to find and research actual search terms that people enter into search engines. Search engine optimization professionals research keywords, which they use to achieve better rankings in search engines. Once they find a niche keyword, they expanded on it to find similar keywords. The process is usually aided by keyword suggestion tools, like the Google Adwords Keyword Planner, which offer thesaurus and alternate keyword suggestions.

Santanu

Keyword research is one of the the key way to start a blogging career. One have to learn the trick and get expertise if you are serious of making money online from content marketing. These days, the term is rather long tail keyword, rather than simple keyword.

Shibam Kar

Really, I tried so many ways to research keywords. But I never used this trick. Great way to research keywords. Thanks for sharing.

Bemo Chakri

Hi Mark, It was really very informative post to search some good long tail keyword, I love your underscore idea. I have searches some cool keywords using this tricks. I am gona to share this with all of my firends. I wana to say thank you to share this fantastic post 🙂
Comments are closed.