Is Your Blog iPhone Ready?
I am quite stubborn when it comes to adopting new trends, and one I didn't pay too much attention to initially was mobile surfing. Over time I started to notice that more and more people were using mobile devices to browse the web, making it an aspect most web publishers should consider.
Daily Blog Tips already has a free iPhone app (search for the name on iTunes or on the App Store and you'll find it), but I am always looking for new ways to make my content available on other platforms. If you are the same you should check an article from Next iPhone News on this topic.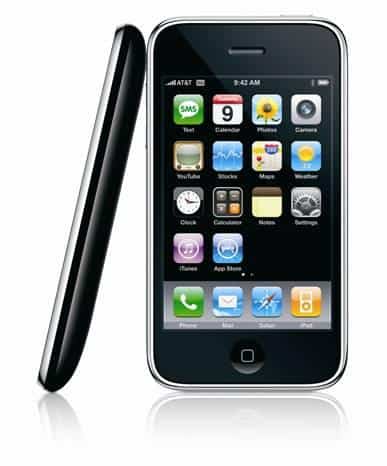 It basically lists 5 ways to make your blog available on the iPhone. As you might expect it includes a WordPress plugin to create an mobile version of your website, free services to make apps for your blog and so on. One tips surprised me, though. Did you know that you can create an icon for your blog that will be used whenever iPhone and iPod Touch users bookmark it or create a link on their homescreen? It's much like a favicon, but instead of being used on your visitor browser it will be used on his iPhone. Pretty cool huh?
Anyway you can check the full article here: 5 Ways To Make Your Blog Available on the iPhone.
Browse all articles on the Web Tools category
7 Responses to "Is Your Blog iPhone Ready?"
Bushido

The "mobile version" of a website it's a hype nothing more, a trend that is slowing dying
Current smart phones are perfectly capable of showing the "real" website

James

Making your blog to be iPhone ready is cool. But my question is, do you really need to show the mobile version of your blog with limited features and navigation while your readers still can enjoy the full version of the blog? Another thing to consider is probably by looking at your visitors statistic. Is the number of visitors accessing your blog from mobile devices worth it for you to provide the mobile version of the blog?

Amelia

Even though it sounds like something only web developers are capable of doing, it's actually not that hard to tweak the css of a site so I don't see the need for adding a plugin.

I've been playing around with css media queries to optimize my blog for the iPhone.
I use the Thesis theme for my blog and customizing the css is super easy. I might even do a tutorial on my blog for my readers after I'm done.

I haven't quite finished the customization yet – I just the navigation to go – and then I'll move onto iPad and =Netbook optimization.

Feel free to have a look if you want 🙂

Em

Eunus Hosen

I don't use any mobile version for mobile or smart phones. The standard version for all browsers.

steve

I tried the wordpress plug-in and all my ads were gone. So I had to change it back. 🙂 Also, I don't know if having an iPhone App for your site will help because there's an App called Pulse news where they could just get the RSS feed of your blog and done. By the way, after looking at the number of visitors visited my site using a mobile device, I picked up an objective C book and joined the so call Making App bandwagon.

Daniel Scocco

@Graham, that is a good point, and that is why I don't use a mobile version either.

That being said having an iPhone app shouldn't hurt, as it will allow people who like to use apps to get your content, while not interfering with your normal web visitors.

Graham Lutz

I think the whole "mobile version" of a website is on its' was out. the iPhone and many other smart phones are so fast, with such good browsers that they can display the real website.

I hate when I go to a site and end up with limited functionality because it's displaying the mobiel version. If I wanted the mobile version, I'd get the app!
Comments are closed.