Improve Your Workflow with a Blog Editing Program
Have you ever wished that your blogging platform functioned more like a word processor while you're typing your posts? Unfortunately, blogging programs are rather limited in the options and features they provide during the process of entering a post. For this reason most bloggers type their posts in some sort of word processing program and then simply cut and paste into the blogging program when the post is ready to be published.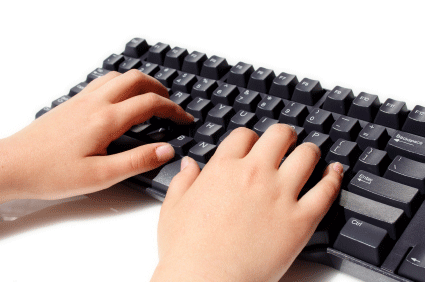 Word processors offer many features that most blogging programs do not, such as spelling and grammar checks, larger areas for typing, and easier storage and saving of posts that are in process.
Despite the benefits of using a word processor there are significant drawbacks as well. Word processors, such as Microsoft Word, create unnecessary coding behind the scenes that gets pasted along with the text. By simply copying a Word document and pasting it into a blogging program the HTML coding will quickly become a mess. While the text of the blog post may appear as intended, the HTML code may not validate, and it can create inaccessible pages and slower page loads.
Another option for bloggers who want the benefits of a word processor without the coding nightmares is a blog editing program. There are a number of options available (some free and some not) that we'll look at in this article. These programs create clean HTML code while still providing a number of benefits.
When looking at blog editors you will find that each program has its own special features that make it unique. However, at a bare minimum you should expect the following features from any editor you use:
Spell checking
Ability to save posts and publish posts at any time
Manage posts for multiple blogs (unless you plan on only ever using one blog)
HTML editor (most provide a WYSIWYG editor — if so, be sure that you can also edit the code directly)
Ability to add categories to your posts
Another decision you'll need to make is whether or not you want to be able to work on your blog posts offline. Most editors enable you to do this, however, a few do not. Of course, you should also check to make sure that any editors that you are considering are compatible with your operating system and with your blogging program. Most editors work with all of the major blogging programs.

Windows Live Writer (free download):
One of the leading blog editors, Windows Live Writer provides all of the basic functions and then some. Its unique features include availability in six languages, page authoring for WordPress and TypePad (especially helpful if you're using it as a CMS), and map publishing and photo publishing options.
Most blog editors will allow you to preview your post, but Windows Live Writer goes a step further. Here's what they say about the preview functionality:
You can now author your post and know exactly what it will look like before you publish it. Writer knows the styles of your blog such as headings, fonts, colors, background images, paragraph spacing, margins and block quotes and enables you to edit your post using these styles.
If you use a lot of photos and images in your blog posts, you may like Windows Live Writer's photo publishing features. You can browse thumbnails of pictures through the "Insert Picture" dialog when you're trying to find the right picture. This eliminates the need to use another method of finding the right photo, such as opening Photoshop or Windows Explorer. The program also provides some editing and graphics tools to work with your images inside Windows Live Writer.
Qumana (free download):
Another of the leading editors, Qumana also provides all of the necessary functionality plus some of its own features. To start with, Qumana supports a long list of blogging platforms. You can also add Technorati tags from within Qumana. However, the feature that distinguishes Qumana from the other competitors is Q Ads, which are keyword ads that you can easily insert into your blog to make some money.
Q Ads look basically like any other PPC ads that you would put on a website or blog. Qumana aims to make inserting ads easier than with other options. Here is what they have to say:
Qumana is a free, easy-to-use blog editor that combines powerful WYSIWYG capabilities with easy one-click ad insertion. With Qumana, you can insert Q-Ads ads when and where you want. It's that simple.
Ecto ($17.95):
Ecto is the successor of Kung-Log, a popular program for Mac users. Ecto is available for both MacOSX and Windows. Unlike Windows Live Writer and Qumana, Ecto is not a free program. You can download it and try it for free, but it costs $17.95 to buy Ecto.
Ecto includes all the basic features, plus a quick access toolbar with HTML tags and keyboard shortcuts, an HTML-rendered preview, a file and image upload tool, thumbnail creation, and support for Amazon searches.
BlogJet ($39.95):
Like Ecto, BlogJet is a paid program that offers a free trial download. The full price of BlogJet is $39.95 and $19.95 for upgrades. BlogJet also provides all of the basic features plus image uploading, Flickr and YouTube support, a word counter and blog statistics, a multi-language spell checker, auto replacement options, and file attachments.
One negative to BlogJet is that it is only available for Windows users.
ScribeFire (Firefox Add-on):
If you're not interested in editing your blog offline (which is an option with all of the other editors listed), ScribeFire is a Firefox add-on that you may want to consider. (Note: ScribeFire was previously known as Performancing for Firefox). With ScribeFire you can work within Firefox to write, edit, and publish your blog posts. It's a full-feature editor with the only major difference from the other options being that you have to be online to use the program. ScribeFire doesn't have as many features as the other editors, but it has all of the basics and it only requires a simple add-on to Firefox.
Conclusion:
My suggestion is to try one of these options, especially if you're currently using a word processor. There is an increasing amount of competition among blog editors, which means they are quickly being updated and improved in order to draw more users.
Personally, I have tried Qumana and ScribeFire. Both seem to work pretty well so far, but I quickly learned that you should start by using any of these programs on a test blog rather than your primary blog, in case something unexpected happens when you're first learning to use the system.
I used Qumana to publish two posts on my main blog, and both ended up in the the "Uncategorized" category (which of course can be fixed). The first time I thought maybe I forgot to select a category, but the second time I realized that wasn't the problem. I'm sure the problem was not that Qumana can't add posts to my WordPress categories, but my point is that you should test these programs somewhere before you use it on your main blog.
Which blog editors have you tried, and what was your experience?
Browse all articles on the Software category
38 Responses to "Improve Your Workflow with a Blog Editing Program"
alones

Thanks for your good information.

Shawn Hoefer

I use ScribeFire (formerly Performancing) and it seems to work well with most blog platforms. I wish it would allow for the uploading of photos the way Ecto does.
Qumana worked well for a while then stopped as your other commenter said.
However, there are another couple options…
Deepest Sender. A Firefox plug-in that behaves with many blogs.
gDocs or Google Docs for those using Blogger.
How about email clients? Many blogging platforms will allow blogs to be written and emailed in.

Sridhar Katakam

I use and recommend the free Post2Blog.

Geoff Foster

I've been using MarsEdit on my Mac for almost as long as I've been blogging (only since June!), and I like it a lot.

One minor problem is that it will only directly upload posts, not pages.

So what I do is pretend I'm writing a post when I'm really writing a page; I go ahead with uploading links and pictures, but when I'm done, instead of uploading directly, I copy and paste the text plus code into the WordPress editor (code view).

This works very well, and it only takes a couple more steps that writing posts.

reinkefj

Another vote for BLOGDESK.

blogstheme.com

I'm using Namo WebEditor, which is easy to use and to create HTML files, and those can be copied into the wp admin. This way you can work faster, and make your blog posts more user friendly.

Erik

I tested some of the mentioned editors a while ago, but they were lacking one important feature: I need to be able to modify the timestamp in WordPress to delay a post. None of the blog editors available on the Mac were able to do so.

I therefore switched back to the WordPress GUI, but do all editing in TextMate; best of both worlds, writing with my favorite editor, but still being able to modify certain fields or use plug-ins in WordPress.

Hank

Why not use a real text editor to write – like vim? Or Emacs? These all require you to have a gui! WTF!

Aseem Kishore

I use Windows Live Writer, but I'm getting annoyed at it. Firstly, every time I insert a picture, it automatically skrinks it and adds a shadow! I really don't want to do that, yet there is no option to change that default behavior.

Secondly, whenever I publish a post, it seems to forget that I centered items and aligns every thing to the left side. I have to open the post again, re-center everything, and then publish again! Pain in the butt!

Scoot

Thanks for the info, good stuff. I think I will try qumana.

Ashish Mohta
Genesis

I was using Scribefire for a while. It´s very handy, but I found it didn´t work well for photos and you can´t time stamp, which I use a lot. So mostly I work in WordPress now, although I would like more control. I may try some of the other options you´ve listed, they look interesting.

PS. I have also tried Quamana and while it wasn´t bad, it simply stopped working after a few posts!

Mike Panic

I've yet to use any of these but will try Ecto later toight on my Macbook. Up until this point, when blogging on Windows I've written in Word to get spelling, then copied all the text to notepad, highlighted and copied the text from notepad (to not get any of the funky-ness that Word throws in) and pasted in WordPress. Since getting my Macbook, most of my blogging happens on that now and I use Bean as my word processor. I also wrote a review on Bean about two weeks ago here – it is compared against OpenOffice and AbiWord (both on the Mac platform).

Jeremy Steele

Personally I'm still happy using the built in non-wysiwyg editor. I really can't use TinyMCE, and I can't use other editors because I often post source code – and other editors like to mess it all up. Hopefully the WordPress team won't go and remove the plain editor any time soon, or else that'd be the last time I use it.

Michael Martine

I wrote a fairly positive review of Windows Live Writer last month. Overall, I quite liked it — although I had the same frustration that Lincoln above did with the clumsy future posting. And of course if you're on a Mac or a Linux machine…

By and large, almost every other desktop blogging software I've used I have found lacking, including Qumana. It would probably be worth the money for something like Ecto, but like many bloggers, I'm cheap! 😉

Now I can't believe that I hadn't heard of BlogDesk before, so I can't wait to give it a look and see what it's all about. Thanks, everyone who suggested it!

Lincoln

I want to love Live Writer, but it's a bit bloated and oddly enough, I can only set future postings by day, not by the hour. How stupid is this? For some reason there's no option to center images either (you have to do it manually), and the XHTML it outputs doesn't validate (like using tags instead of . :-X

I thought upgrading might help but the Live Writer page never tells you if it's been updated and don't even give you a version number. I don't know if this has changed since I last looked though.

I've been using BlogDesk more and more often, and am really starting to like it. 😀

David Finch

I have been using Ecto for a while and have no complainants. I really enjoy being to resize photos right within the application. For me, Ecto is a winner.

Philip Liu

I use Ecto from time to time. But, oftentimes I find it easier to just use WordPress directly. If the post is simple, a blog editor is great. Otherwise, the image aligments and lists might mess up.

Lillie Ammann

I'm another BlogDesk fan. I tried Windows Live Writer but quickly went back to BlogDesk because I find it easier to use (perhaps because I've used it for so long).

The one thing Live Writer has that BlogDesk doesn't is the ability to write and edit pages as well as posts, but since I seldom add pages, that's not a big deal.

Sheila

I use LiveWriter and I really like it. One useful feature that I used just last week was inserting a table.

If I could change one thing about LiveWriter it would be having more control over line spacing.

Cigar Jack

Since I typically have someone proofread my entries prior to posting them I like using Google Documents. This makes it easy to edit posts from multiple locations and from multiple users.

unclewilco

I use scribefire for editing after the fact, ie if I need to make quick changes to posts or make notes for future posts, its faster then going back into WP admin, as it opens as a tab in firefox and it handy to have.. it's still buggy… but you work round that!

John

I'll throw in another vote for BlogDesk.

Daniel

Hmm perhaps we will need to edit the post, BlogDesk andMarsEdit look good as well.

Bob

I used ScribeFire, had alot problem with it

Vermyndax

I've been working out with MarsEdit, which isn't too bad at all. I'm still in the demo period, but it seems to be coaxing $29.95 out of my wallet.

Alfa

I'm a BlogDesk fan, too. It's got almost everything I need, except for the save as you type feature.

Randa Clay

I've tried BlogDesk and I think it is awesome. Definitely one to check out.

Radu Capan

Don't forget Post2Blog, which is freeware and super-great! And also even MS Word 2007 can be used to post to blogs.

A daily reader of this blog.

Daniel

Usually I write my articles using Open Office, then I just paste it into WordPress. Notice that I use the "code" editor and not the "visual rich" one. This is to avoid formatting problems as you mentioned.

I tried Ecto some time ago. It worked well, but somehow I stopped using it.
Comments are closed.