How To Increase Your PageRank Fast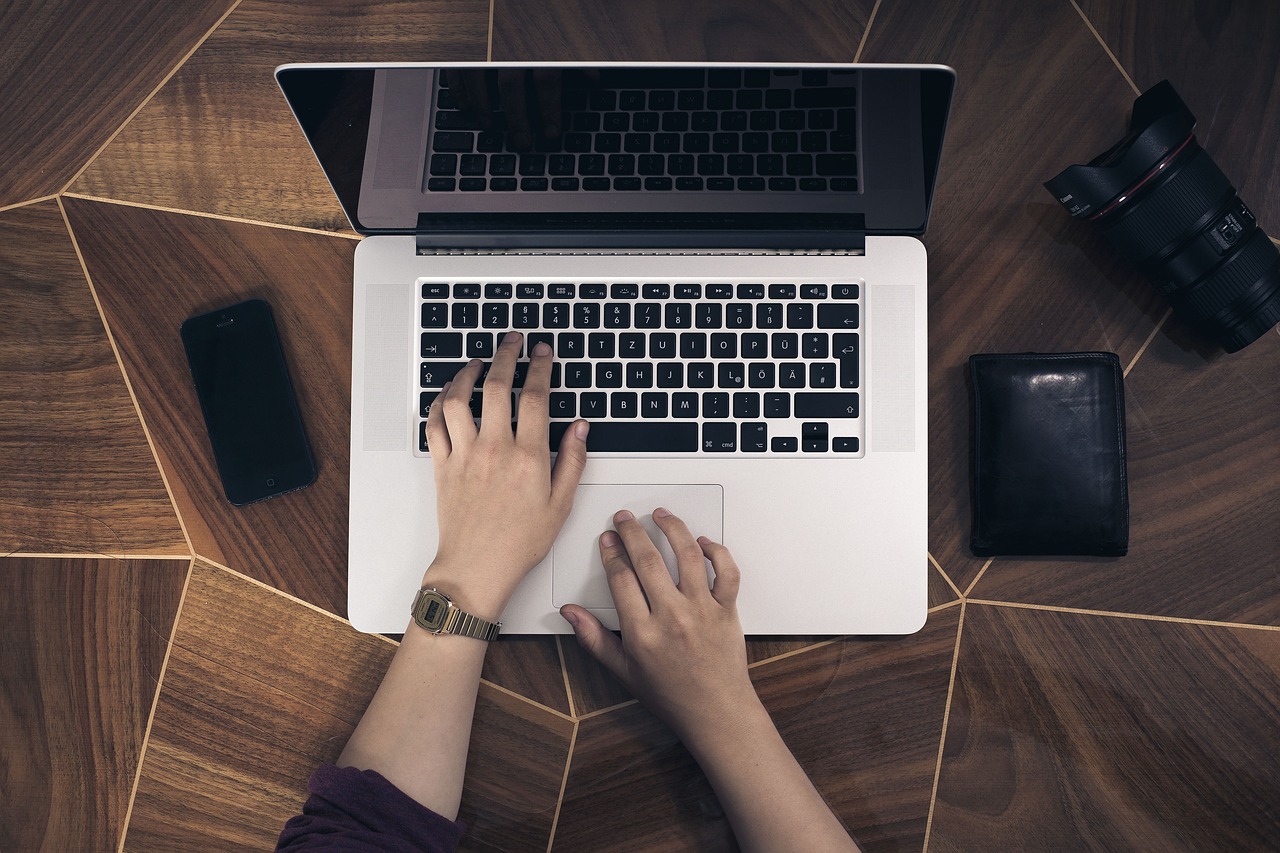 This is a guest post by Tony Chou. If you want to guest post on this blog, check out the guidelines here.
As of the recent PageRank update on August 2, my blog has been around for 79 days. Previously, I had been a PR0, but due to this update, my blog has become a PR2. I would like to tell you what I did right, and what you can copy from my success. As we all know, the key to building a decent PR quickly in a short amount of time lies in top notch content and lots of backlinks. Here are some tips I would like to share with you.
Top quality content that ranks very, very well in the SERPs, and also appeals to readers.
When writing content, bloggers are worried about mostly two things. 1)Does my content appeal to my loyal readers? 2) Will my content receive a lot of search engine traffic? I've devised a really decent formula to write tons of content that readers love, yet receive thousands of referrals from search engines a month.
What's the most visited site on earth for content? Wikipedia of course! Encyclopedia entries are the most searched for things in the world. So I decided to write some encyclopedic entries of my own. My blog is about investing, so I wrote some posts like 'Buy and Hold' and 'Support and Resistance: Technical Analysis'. These are encyclopedic terms for the world of investing. If I do some serious backlinking on these articles, they'll rank very high for keywords that get tens of thousands of searches a month!
But writing encyclopedic entries on things related to your blog's niche isn't very appealing to your loyal readers. After all, they can just search for keywords like 'buy and hold' on Wikipedia. So I devised a way to counter this problem. At the end of every encyclopedic article, I add my own opinion. For example, for my post 'Buy and Hold', I added a section titled 'Why buy and hold doesn't work'. Now this is an opinion that my readers couldn't get elsewhere, so they absolutely loved the post for giving such an insightful explanation plus an honest opinion on buy and hold.
What you should do: Don't write too many encyclopedic-like posts. Write too many, and your readers will get bored. Considering the fact that encyclopedic-like keywords need a lot of backlinking to rank high in the SERPs, you won't rank very high if you have too many keywords to rank for and not enough time to build enough backlinks. I suggest you write maybe 1 or 2 encyclopedic-like posts every month, add your own opinion into those 1-2 posts, and spend the rest of the month building backlinks towards those 1-2 posts.
Now comes the really good part. A backlink building strategy.
A problem that I once had with building backlinks is that I would soon forget how many backlinks I had built towards certain posts! So I devised a table to solve this problem.
This is a list of all the encyclopedic keywords and high traffic keywords I want to rank for. As you can see, this table allows me to keep track of my backlink building campaign. The '# of Top Quality Backlinks' column refers to the number of PR3 or above backlinks I have towards my post. As you can see, this table is detailed enough to tell me a lot of things such as how many searches a month there are for my desired keyword, but not too detailed so that it will take forever to update. Feel free to copy this table for your own purposes.
I can't stress this enough, but guest blogging is the only true way to get high quality backlinks and significantly improve your SERPs and PR. Simple as that.
So how do you get write guest posts that really improve your search engine rankings? I once wrote a post titled 'Problems in America'. Then I went onto a really big, PR8 finance site and wrote a post titled 'Finance Problems in America'. Then I created a backlink from that guest post to my 'Problems in America' post. A key part of how much Google values your backlink is how relevant your guest post is to your website's post. Notice that my post and the guest post I wrote are very similar in nature. That is what consists of a good backlink. That one backlink made my 'Problems in America' post rank 12th for the keyword 'problems in america'.
To summarize, write guest posts about things that are highly relevant to the post that you are backlinking to. And we all should know this, but a link from a high PR site is more valuable than a link from a low PR site.
Bonus!
Since I'm a huge fan of the DBT community, I've decided to include a little extra into this post. There's one simple way that has netted me an extra 200 dainew daily unique visitors. It's called…… commenting.
A lot of people have heard that commenting on other blogs is the way to generate lots of traffic for his or her own blog. So they go out and try that, fail, and start thinking that commenting doesn't work. The truth is, it doesn't work because they're doing it wrong.
Instead of commenting on a ton of blogs and sites, you should focus commenting on one high traffic website. For example, I only comment on a really, really popular business news site, and those comments usually net me an extra 200 – 300 unique visitors each day. For obvious reasons, I prefer not to disclose the name of that news site. Anyways, I scour around for articles on that news site that seem to be interesting. Then, I go to the bottom of an article, and I get REALLY engaged with the other commentors. I write decent comments on that posts, and at the bottom of every comment, I include a highly relevant link to one of my blog's post. For example, there was this post titled 'America's Politicians Need to Get Their Heads on Straight.' I got really involved in the discussions on that post, and at the bottom of everyone of my comments, I included a link to my 'Problems in America' post. Some of you might think that I was link spamming, but in fact, I was not. The other commentors all liked my link, and the news site has never blocked me or rejected me from including a link to my highly relevant post.
You can do the same.
This blog post was written by Tony Chou from Investorz' Blog. On his blog, Tony dispenses investment and financial advice that everyone, from novice investor to pro investor, can use.
Browse all articles on the SEO category
16 Responses to "How To Increase Your PageRank Fast"
Jerrick

Blog comment usually bring me more quality backlink compare to forum comment . But the issues is most of the blog only accept those blog which press their blog content well and not for others.
It a comment like great post, nice article . Will this bring strong backlink? I don't think so . So usually blog comment quite take time to build.

Tim Lopez

Higher page rank does not always more traffic. My niche website is PR3 and a friend of mine has PR2 and his traffic numbers skyrocket over mine. Building good backlinks is the key.

Lionel Bachmann @ Model Trains

At the time of this comment, the table you were referring to was not displaying, but I think I understand the logic behind what you are doing. I like how you pointed out the difference between what comment spammers do, and what a real commenter does, that is, add value and link to pages that are relevant to the article topic.

googler

Some nice tips but I don't see the table you were referring to. Am I missing something?

I would try to apply the back-link-strategy you mentioned and will see if there will be a great effect in my blog. My blog is still new and it will be a good experiment!

Thanks man!

Ron's SEO Copywriting Blog

Well, I will try to add my opinion in here. Regular blogging and link exchange still count a lot. Give it a look!

Tech84

Nice tips, by adding a touch of you own opinion on any matter is what makes reader come of come come back to your site. Having opinions and not just stating 'facts' will help you get more online presence.

Sydney @ Social Dynamics

These are great tips! Your pagerank really jumped places by doing these things?! I'm going to try and incorporate your back linking techniques and see where it may lead me come 30 days. Thanks, again.

Robert @brilliantbloggers.com

Great post, I'm always looking to improve my page rank. However you'll only know if these tips are working when Google decides to roll out its pagerank update which they only seem to do every few months

Brian

The table that you refer to seems to be conspicuously absent from the post.

It's worth noting that pagerank itself isn't a useful metric for a whole lot (it doesn't do much to impact your ranking ability), but pagerank is built primarily through quantity of links pointing to you. A closely relevant link will help you *rank* better for searches, but won't contribute to your pagerank any more.

David

Thanks for the important info. Things have been crazy since all of these Panda updates. I'm unsure which way is up and which way is down!

Bob Chenoweth

Thanks, Tony. Great advice. I'd love to see the table you reference. It doesn't appear with the post and isn't linked. Did I miss it somehow?

Grant Hughes

Some very good points but I have to disagree completely with the following statement.

"I can't stress this enough, but guest blogging is the only true way to get high quality backlinks and significantly improve your SERPs and PR. Simple as that. "

The past year or so everyone has been extolling the virtues of guest blogging and while it does serve a purpose it is most certainly not the only true way of getting quality backlinks…remember there was a time before guest posting when people did just fine getting quality backlinks.

Irfan

Tony, yeah man you are absolutely right. These are the things i applied in my blog and the result was awesome. I'm getting thousand hits a day, having a good Alexa, Google PR1 and lots of feedback. And you will be amazed to know that the blog i'm talking about it only 2 months and a few days old.

Alexander Zagoumenov

Tony, thanks for sharing the insights! Although PR is no longer a metric I'm looking at, the steps to share are awesome, simple to follow and lead to results (something I've tested on my blog too). Thanks!

Raj @ Blogging Tips & Tricks

What you said is correct, I have tried including my links in News sites, but I indulge myself in heavy commenting. I usually spend at least 1 hour for commenting on my niche blogs and it actually pays… all you need is some patience before you enjoy the fruits..

Torkona

One problem. Wikipedia runs a 'nofollow' policy. So this will unfortunately make this post incorrect. It helps to make Wiki a spam free community, which is fantastic. see wiki link here for more info. the only external sites that Wiki follows are it's own subisidaries, like Wikia.

Your increase in page rank would be because of other factors. Problably because you were building yourself as credible in Wikipedia, providing relevant info, and others linking to your via their own blogs. Or, you have other links from other sites increase your PR.

Let me know if you think I'm incorrect, but Wiki itself states it as 'nofollow'.

– tork (from The Blog Plan)
Comments are closed.