How To Get Your Pages Indexed By Google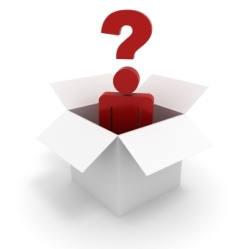 This post is part of the Friday Q&A section. Just use the contact form if you want to submit a question.
Irman asks:
I want to know how many blog posts in percentage normally Google indexes from a blog. I have been running a blog for a year, and I noticed only 30% of my posts are indexed by Google. What steps should I take to improve that?
Provided that you respect some basic SEO guidelines, 100% of your posts should be indexed by Google. The basic SEO guidelines are:
1. All your posts must have unique and quality content. By unique I mean that the content of your posts should be found only on a single place (i.e., avoid duplicate content both inside and outside your domain). By quality I mean that the content should be useful to potential visitors. If you repeat the letter "z" one thousand times you would end up with unique content, but it would have zero quality so Google would probably not index that.
2. All your posts must be accessible through static links on your site. You need to have a sound site structure in place, else the Google bot might not be able to find some of your internal pages and posts. If you use a modern CMS, like WordPress or Joomla, this shouldn't be an issue.
3. Your domain must have some backlinks. As you probably know backlinks are the search engine currency. You need some of them if you want Google to discover your website in the first place. Secondly, if you want to have all your pages indexed and some good search rankings, you will need to have a decent amount of backlinks. Keep in mind that there is a PageRank threshold that your pages must pass before they get included in Google's index.
It is normal for a new website to have only part of its internal pages indexed. Over time, however, this should be fixed. If you have been blogging for around one year and still only 30% of your posts are indexed by Google you might have a problem. I would start investigating duplicate content issues. Once you are sure you don't have that, work on getting more backlinks.
Browse all articles on the Q & A category
32 Responses to "How To Get Your Pages Indexed By Google"
Jijo @ Blogging Tips

Hello Daniel,
Thanks for the nice tutorial. Even though I expected a complete tutorial for getting Indexed by Google, you have defined the methods in few paragraphs.
As you said, The most important matters which effect the Page Index is Internal Linking and Gaining Backlinks. I am also going to concentrate on receiving some useful backlinks for the improvement of my blog.

Thanks friend

Carlo/Carlo At Your Service Productions

I wanted to let you know that I appreciate your blog posts. There's always timely, pertinent information found here and I thank you for it. Awesome. Keep up the good work!

Vlad "Dueperdue" Olariu

Hello Daniel.
Congratulations for your blog first and then to your article, very informative. I am a Romanian boy who lives in Italy for the past 6 years and I too have a blog (I'm waiting the domain activation ). Your suggestions will certainly help me:). Have a good day.

Web Marketing Tips

@ Celestine Allen

Now you add your name here and with that you also add website. So now you got backlink for your blog from Dailyblogtips. But this is no follow.

Web Marketing Tips

If you are a blogger than I am sure you are the member of some big forums. If you are the member of big forums, simply add URL of your website to that in signature and start a thread …

Or add your website to few social bookmark website and Google will index.

But above all you should have unique contents.

Celestine Allen

Please explain the concept of "backlinking".

icantinternet

Great article to explain the Google page indexing. Perhaps it is also good to mention that one can check the indexing of one's pages using Google Webmaster Central?

Allyn

a good internal link structure will also cause the spiders to dig deeper into and index your pages.
If you are wordpress, the related posts plugin with accomplish this easily for you.
secondly, send some social bookmarking links to each new post after you publish it and this will encourage Google to spider them quickly until your domain gains enough authority.

Melvin

lols, the number 1 point made me laugh

AnastasiaCarroll

Hello Deniel,

What do you think if one has a blog on WordPress and a blog on blogger with teasers of the posts of the blog on WordPress? Is it good for indexing?

Lee Ka Hoong

Daniel, how if we publish massive posts in once? I used to publish 2 posts a day for the new blog, does it has an impact for Google to index it?

*Sorry for double comment.

Regards,
Lee

Lee Ka Hoong

That's a great question and answer post for me as I just want to send you an email asking about this. I just launched a new blog last week and I've written up to 20 unique article. Unfortunately, only 1 blog post has been indexed. Perhaps I need to build more backlinks for the blog first.

Thanks for the answer Daniel!

Cheers,
Lee

Peter

My blog is a about 3 weeks old. My readership is growing steadily. Thanks to the useful information provided by ChrisG, Darren, and Daniel. I'm currently working on getting more backlinks for my blogs.

Dana @ Online Knowledge

Yeah, there are surely some problem if your blog post is only indexed 30% after a year.

Steve

How do you get your posts page ranked by Google? That is a better question. You seem to have posts in the PG 3-4 consistently.

Robomaster

That tends to happen alot: some bloggers don't have any clue what they're getting in to and want to "get lots of traffic and money" but don't know how to get to it.

I have been following sound advice from DBT, Problogger, SiteSketch101 and Copyblogger, and have started a blog exactly 4 days ago. My blog is already indexed by Google and Yahoo, and ranks in the top 100 of some pretty amazing keywords. I am slowly but steadily gaining few but powerful backlinks (not by link spamming, but guest posts and leaving meaningful comments on blogs with dofollow and high pagerank that are related to my niche)

I am pretty amazed how quickly things are moving along and I can't wait for my blog's readership to start growing!

Suzanne Arthur

Generating unique, quality writing (or content) can be hard if your brain gets stuck in a groove. Your Q and A inspired me to blog about ways to keep the writing flowing.

Thanks, Daniel!

Blog Tips

Maybe some bloggers just blog and they're not aware how google works or how google looks at your site. You could have some duplicate contents on your site or maybe you're linking to some farm links or sites that google doesn't like

Online Blog Tips

I always use one sitemap pluguin that help me to be indexed faster…

Daniel Scocco

@Chad, you can still cover "basic" tech on one site and "advanced" tech on the other. The important thing is to make sure that each article is unique on each site. So don't write one article and post on both sites. That would be bad for your SEO.

Daniel Scocco

@Keith, those steps are not necessary to get your site indexed and ranking well. But yeah they won't hurt either.

Keith Davis

@Chad
I think you might run in to "duplicate content" problems with Google… not good.

You could rewrite the high tech articles in a non techy way using different words, a bit like copying your pal's homework at school… you had to make it look different!

Chad

What do you suggest then if you have two blogs with content that overlaps? Say a non-tech site that has some basic tech articles and another full blown tech site.
Should you not re-use those basic tech articles on the full blown tech site because it might impact the SEO of both?
I have been wondering this for a while. Great post, btw.

Keith Davis

Don't forget to verify your site with Google.
Sign up to Google Webmaster tools and check how to verify your site… I upload a blank html page with just the Google code on. Only takes a few minutes, OK longer the first time you do it.

And submit a site map to Google (again via webmaster tools) and don't forget you can submit a plain old txt site map. Google will accept that.
All my static html sites have a txt site map.

With Google Webmaster tools, you can also check out your backlinks etc. Well worth registering.

Eran

Google provides an excellent way to see what is going on with your sites crawl. Its called google webmaster tools and its free.

https://www.google.com/webmasters/tools/

It shows crawl errors, missing pages, html errors etc. It also shows links to and from your site. Every webmaster should use it.

Daniel Scocco

@Amit, in theory it is possible to get even a normal domain indexed without any backlinks. You just need to somehow let Google know about it.

For instance, I have had domains that god indexed simply because people had used a website valuation tool on them.

This explains why Blogger blogs get this effect as well. Since Google owns Blogger, it knows all the new blogs that get created there.

But this method is not reliable, and won't help with your indexation either. That is, nothing substitutes the good ol' backlinks.

Amit Banerjee

"Your domain must have some backlinks"

Observation : I have seen Some blogs on blogger getting indexed after a few months even without any backlinks. can you clarify any reason behind it ?

Daniel Scocco

XML sitemaps are not necessary if you have the 3 elements I mentioned. In fact I don't use XML sitemaps and 100% of my posts are indexed by Google.

If you are having indexation problems the sitemaps can help though, I won't deny.

Andrew @ webuildyourblog.com

I would also add the Google (XML) Sitemaps Generator for WordPress plugin (assuming you are using WordPress). It notifies Google and other search engines whenever you make a change on your blog.

Andrew

Vishal Sanjay

Really well written post daniel. I think submitting a site map is a good idea. Almost all my posts get indexed by Google except my affiliate pre-sell pages.
Comments are closed.