How To Fake It Till You Make It In Blogging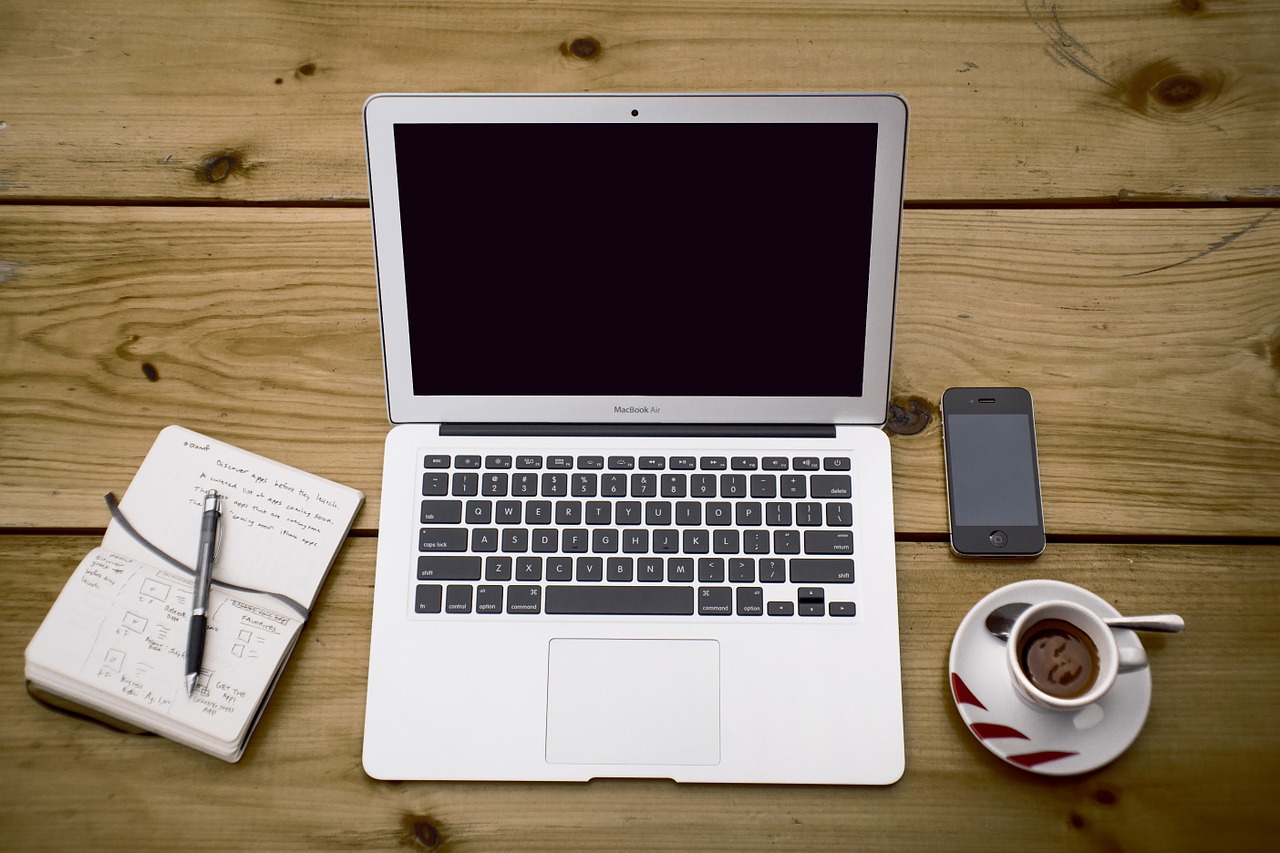 This is a guest post by Richard Adams. If you want to guest post on this blog, check out the guidelines here.
Building an active community around a new blog can often seem like an uphill struggle. You're constantly working to create the best possible content and to promote your site yet often the initial returns are meagre. The fact is that most websites experience a "snowball" effect where the results can be slow to start but over time you will start to see your readership, natural inbound links and commenters increasing at an ever-increasing rate.
The problem is how to get to that exponential growth phase in the first place. After all, the internet is littered with "dead blogs" that have been forgotten by their owners due to lack of results. And even a blog that is still being worked on can look a bit sad with a feed readership of just 5 people and a total of two comments since it was launched (one of those being from your Mom).
It's important to appreciate that "social proof" of the value that your blog brings is important and social proof can either be positive or negative. Visit a blog with hundreds of comments, a massive readership, a well-known name and so on and you're likely to sit up and take notice. The evidence suggests this is a blog worth reading even before your eyes have glanced at a single article.
But the reverse is also true. And that's what this article is all about; quite simply how to build up your blog without it suffering from "digital tumbleweeds" that are driving away the few visitors you currently receive.
Blog Comments
Blogs are built for comments; they're built for discussions and interaction and a blog without that discussion is going to give a bad first impression. Worse, as anyone who has ever tried to start a forum will attest, getting your first few commenters is hardest. Nobody wants to stick up their hand and be first in line. But blogs that already have a number of comments are far more likely to receive additional comments both because of the "social proof" factor and because of course there is already a conversation going on. More comments mean there are more things for other people to comment on and so on.
There are a number of ways to deal with the lack of comments on a new blog.
The first is simply to turn off the comment function until you manage to build up a significant readership. Then once you have lots of people visiting you can turn comments back on at which point the discussions can start. This is simple enough to do but there are risks involved. One example is that if you operate in a niche in which there are lots of blogs your visitors will no doubt expect to be able to comment. Not giving them the ability to do so may frustrate or annoy some people, reducing the odds of them returning.
A second option is to start a blog comment contest. Offer up some kind of prize for the "top commenters" at the end of the month to encourage people to start adding comments. I took part in a contest like this last year where I spent significant time adding content-rich and useful comments to a new blog and ending up winning an iPod Shuffle for my efforts. Let me assure you there was quite a bit of competition so this method clearly works.
Commenting on other blogs can be helpful as many bloggers will check out the websites of those people who comment on theirs. We all know that commenting can drive traffic so there is a good chance they will return the favor and comment at your blog hoping to generate extra traffic as a result. So load up your feed reader and take some time each day to comment on other blogs.
There are a number of free plugins that will display comments about your content that have been made elsewhere. For example if you tweet about each of your new posts then Twitoaster will gather any retweets or comments relating to that tweet and display them as comments beneath your blog post. If you make a video version of your content and upload it to YouTube then the Genki YouTube Comments plugin will draw any videos comments that get placed on YouTube and display them as normal comments at the end of your blog post.
You can also use a number of WordPress plugins to reward your commenters. Examples of these include the Top Commenters plugin to show who has commented the most, the CommentLuv plugin to offer a do-follow link to any commenters blog and KeywordLuv which allows these links to be keyword rich.
Whatever you do ensure that you are actively requesting comments such as ending your blog posts with a specific question you'd like your readers to comment on and try to respond personally to every comment made.
Feed Readership
If you use Feed Burner then it's easy to display a button that shows how many people subscribe to your blog. If it says you have 28,000 readers then paste it up nice and prominently because it's another form of social proof to show how popular your blog is. But why do people add this same little widget when it says there are currently just 16 subscribers to your blog?
Until your subscriber numbers get into the hundreds I would strongly advise you *not* to display your subscriber stats publically even if indirectly anyone interested can find out your readership through Google Reader.
Twitter Followers
In a similar vein it is possible to use TwitterCounter to display how many followers you have on Twitter and of course the higher the number the better. So again until your follower numbers grow it's best not to display these figures.
However this is one area where you have a degree of control. After all, when you start following other people a percentage of them will start to follow you back so simply by searching for, and then following, people with similar interests you can quickly grow your Twitter following.
Whatever your opinions on such software there are also automated solutions that with a few clicks of your mouse will start to find and follow hundreds of other tweeps. In a short space of time this can grow into a significant number of followers, at which point TwitterCounter can start to become beneficial to your results.
Post Regularity
Blogs that don't get updated look unloved and forgotten. If I visit a blog that hasn't been posted to in months (or even years) then I take it as a sign that the information on it may be dated, that the owner doesn't really care about it and so I'm far less likely to visit it again or subscribe for updates. Why would I if there simply aren't updates being made?
As a result of this, even if you currently only receive a trickle of readers try to post on a semi-regular basis at the very least so at most a few weeks have gone by since your last update. The more content you're adding the more reason there is for your existing visitors to actually bother subscribing.
As Featured On…
One form of social proof that you can have some control over is who your blog is associated with. There isn't always a direct link between the quality of your blog and the traffic that you're receiving and it's possible to leverage your great content into higher traffic and more community through th use of guest blogging.
If you really know your subject well and put the effort into your writing then there is no reason you can't get some guest posts featured on the top sites in your niche. Doing so will not only offer direct traffic as a result of people clicking on the link to your website that is added to a guest post but also by association you will gain credibility. If you're featured on ProBlogger for example then Darren Rowse thinks you know a think or too about blogging and other readers will pay more attention to you.
Furthermore you can add a section at the top of your blog navigation panel that displays a list of the authority blogs you've been featured on. If I see you've been mentioned or featured on the top 5-10 blogs in my niche you better believe you just increased my interest in digging deeper into your blog.
In closing try to think of your blog from a new visitors perspective. What do they see? What is the first impression? Does your blog suffer from "digital tumbleweeds" or does it give the impression of an active and valuable resource – irrespective of your current traffic levels?
What have you done to "fake it till you make it" on your blog? Are there ideas or suggestions you feel we've missed? Please leave us your opinions in the comments form below…
About the Author: Richard Adams writes about gaining freedom over your time by earning passive income online. Visit him today to download your free copy of his WordPress Traffic Explosion ebook from Lifestyle Design Unleashed.
Browse all articles on the Blogging Basics category
17 Responses to "How To Fake It Till You Make It In Blogging"
Malik

Great! Just loving it. Thanks for sharing.

Jerrick

Yes i believe that who ever do this on their blog, they are half success toward to top blogger. Hundred and thousand of blog i been, 70 % of them are not allow for customer comment. They filter out by those stupid comment with ..thank for sharing…nice post. How about others who speak out their voice? This show that blogger are not open mind enough to accept other people criticise and only receive compliment.
With a social media plug in like facebook fans, twitter even with the latest google +1 will help you lot in your blog that show you have lot of reader and you have lot of good blog to share and will help you to attarct more traffic.
Maybe you should try Google +1 as well

Joshu Thomas

Dear Richard,

Nice post and I agree it isnt a bad Idea to fake your success, but do you think you would be able to convince people who know what it really takes to have successful user engagement – that will have a serious bad impression on your blog.

In my opinion, the only thing that is required for successful blogging is having a dedicated and organized approach in continuing to post good content and it might take some time but it really does the trick.

Gradually search engines will get you visitors if things done in the right manner and if the topics and information is really good, it will certainly trigger user involvement.

the main disadvantages of faking are:

1. You tend to waste lot of your precious time in building fake stats and fake impressions and waste equal time in understanding has it helped.

2. You loose the visitors who feel that you are faking because the traffic ranks might not match your activities and huge "social proofs"

3. Most importantly, you could utilize this huge time spend on generating quality content and publicizing them.

these are my personal thoughts from what I have learned.
PS: Very interesting topic thought!
cheers, Josh

Ikenna @Blogmobilepro

I actually thought it would have been easy to move a few hundreds subscribers from my old to new blog to get the blog on motion. But I was wrong or may be i just needed to work more on it.. A few tens subscribers to write for with low comments rate (the blog is only a week since it went life though). They rather reply my email updates. I'll consider the contest Idea. Nice post. Will stick around to digest some more idea here.

SEO Blogging | Kira

This is very true. I'm doing the same in my blogging but made it original as I could. I just don't like the spam followers I have on twitter and the disqus discriminating people. Anyway, what's important is the relationship to the readers. Thanks

doug_eike

I have been struggling to create the social proof necessary to attract comments from those who don't want to be first to do so. My conclusion, after nearly two years with one blog and a year with another, is that successful blogging takes patience and persistence. Thanks for the advice!

George Tee

Great post, Richard. Social Proofs are an important factor on having a new blog. It is more likely to visit a blog which have had established a social proof. Blog comment is an interaction between a writer and their readers. I agree that commenting on other blogs are helpful because it can be a source of traffic. People love fresh content so it is a must to update your blog few times a week to keep your potential customers updated.

RealTimeTricks

As all blogger speak up on one little thing you too have did the same in your article but what my little experience says about that same topic is, you and all other bloggers who continually says 'regularly post' really works.

I just have moved from my blogspot blog to my self hosted WP blog and what i learned from my entire blogspot carrier is, if you post content regularly you don't have to do any other stuff all will be done automatically, just have to focus on content and regular time period.

Mahfuz

Great post. I haven't seen any blogger writing about this topic. Its something like branding my blog. Anyway i think running a comment contest or enabling commentLuv is the most effective way to gain lots of comments.

Eating in Bed

Great article, I myself am still faking it with 72 facebook fans being my most impressive number to boast. I have come to understand why the first year and first blog are the hardest, and it's not even the promotion that's the crazy part, it's the design and concept. I've been having problems creating a singular concept my site is about, it has numerous topics but no guide for people to know where to start. I just started a how to section and I'm going to build it out to be my intro section, which will hopefully generate more consistent fans

Glorious Blogger

Nice article. This is a topic that I didn't see people approaching too often. The first year of blogging is the hardest. Just need to be patient and keep on writing and promoting.

Jupiter Jim

Richard Adams,
Well thought out, well written article. .
Great suggestions. It would be great if you could write another post about the mechanics of doing a contest to increase comments.
You've also suggested some excellent plugins. I had heard about CommentLuv but in the beginning I was focusing more on content. Now that Google Analytics shows me I have a steady and increasing readership, I need to find ways to get them to actually comment on the posts! Your article helped a lot.
(one observation: in the sentence with Darren Rouse it should say "thing or two" instead of 'think or too')

Thanks again for the time and effort put into this well research article!
Sincerely,
Jupiter Jim

Eve Foss

Thanks for the tips. Unfortunately, most of the comments showing up on my are pure spam and more of a nuisance than anything else. At this point, I am feeling my way in the dark, faking it, and am trying to practice patience until I "make it"!

Cleber Lusa

Sad but true… it's not easy to start a blog or maybe a site like a forum in the beginning. Some people don't lost time commenting on a "dead" blog.

Lee Welch

Thanks for the great advice Richard. I am a newbie blogger trying the "suck it and see" approach and I was wondering about how to create more interaction and traffic. I've found your article very helpful and I take it all on board.

As I am learning, I value feedback and advice to deliver the best positive experience for both my readers and my personal blogging journey. I have a lot to learn and I am yet to even choose a niche!

Joe Peek

True words of encouragement! I especially appreciated the tip about holding a contest to increase the number of comments; that is an area I am really struggling with.

Emil A. Georgiev

Richard,

I am an addressee of the advice you provide in your post and that's why I sort of enjoyed reading it!

While my visitor stats aren't bad for my niche, I am really struggling to increase engagement and subscriber numbers.

I have already applied (almost) all of the steps you suggest, but for whatever reason, unfortunately, I have had only limited success.

BTW and since Twitoaster seems to have ceased to exist as of March this year, do you have another suggestion for a tool to gather any retweets or tweet comments relating to a blog post and to display them as comments?

BR,
Emil
Comments are closed.