How Long Until My Site Starts Getting Traffic From Google?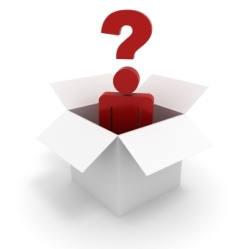 This post is part of the Friday Q&A section. If you want to ask a question just send it via the contact form.
Mayur asks:
How long does it take for a new website that posts 2 to 3 articles each day to finally get some organic traffic? Consider that the site and its XML sitemap have already been submitted to leading search engines.
First of all let me clarify that organic traffic is basically the free traffic coming from search engines (e.g., the traffic you get when pages of your website appear in the search results). It's called organic because such traffic flows naturally and freely from search engines. The opposite is PPC traffic, which requires a special setup (e.g., ad campaigns) and is paid.
Now receiving organic traffic is a very important goal for most website owners, as this traffic is free and highly targeted (i.e., visitors coming from search engines were searching for a very specific keyword related to your website/content). That is why most new bloggers and webmasters wonder what they should do to start getting organic traffic, and how long it takes.
There are basically two factors you need in place to get organic traffic: unique content and relevant backlinks.
If you don't have unique content Google will not even consider listing your site for relatively popular search queries, as users wouldn't find what they are looking for on your site.
If you do have unique content but don't have relevant backlinks, on the other hand, Google will know your content might be of interest to some people, but it won't take the risk of listing it in search results because it's not sure about the credibility of your information. Backlinks from authoritative websites inside your own niche act as votes of confidence toward your site and its content in the eyes of Google, and that is why you need them.
So referring to the original question, unless you start getting backlinks you'll never receive significant organic traffic, even if you publish 2 to 3 unique articles per day.
The reader also mentions submitting the website and its XML sitemap to Google. This step is not necessary at all. If you get the quality and relevant backlinks Google will index your website and its pages no matter what. Similarly, if you don't have the backlinks you might submit your website every day and it won't produce any results. In fact some people even argue you should NOT submit your site to Google and other search engines, because that is what most spammers and do, and you definitely do not want to be taken by one.
Finally, if you are working both to put unique content on your website and to get quality backlinks you should expect to start receiving visitors from Google after a couple of months. The traffic won't be huge, but it will signal you are in the right direction.
Browse all articles on the Q & A category
28 Responses to "How Long Until My Site Starts Getting Traffic From Google?"
uchenna

it took me almost 6 months of hardwork to start getting any significant traffic from google. Perseverance is the key.

HomeList

I think if you're serious about your website, then stop worrying about how long it'll take. Just keep consistent, and eventually you're going to get traffic (assuming you're not putting out garbage articles).

Rob C

Enjoying what you do is important but paying the bills is critical. I have a blog with over 1800 posts and no PR. Why because I never cared about search, keywords, etc… On the other hand my other two much younger blogs picked up PR 2 almost instantly because they were on niche topics that got links from financial forums like Yahoo finance. Now that I know how much value there really is in my posts I spend at least an hour a week tweeking SEO settings.

Morgan

Exactly what I was going to say.

Everyone expects instant results but it just doesn't happen like that. Patience is key. Stick with it! 🙂

Nick Stamoulis

It takes time for your site to show up in an organic listing so it's important to be patient. I completely agree that it is vital to have unique content. Thanks for the article!

Web Marketing Tips

for the quality backlinks try guest post and article submission.

This will be really useful

Web Marketing Tips

quality contents and relevant backlinks both are quite i mportant.

For backlinks you can try article submission.

Stephanie – Home with the Kids

Link building has long been one of my weak points, but I've been working on it and seeing some results. Just focus on the types that work for you, and make sure you get some good quality links in there.

Ryan

Too bad patiences is something you can't just learn. And practicing it is really frustrating.

My problem is that I really like starting new sites, but tend to get bored before they get any type of real traffic coming in. Guess that's probably part of the difference between setting up a site as a hobby and as a semi-professional venture. Getting past that wall seems to be the hard part.

Ajay

If you would like to catch two birds in one stone try to put extremely high quality content on your website. This content must be tailored for your users more than the search engines. Such content will attract quality content from relevant websites which are regarded highly in the eyes of google. This technique is also known as linkbaiting.

zaki alakhdar

OK, thanks for this informations. now my 6 months old site is full indixed by google, and have some organic trafic from google, but not any trafiv from Bing, and not indixed in Bing expet Home page, why? should I submit XML sitemap for Bing?

Web Marketing Tips

there is no loss to you if you will submit your xml or sitemap to bing as well.

So go ahead.

Rob C

It took me over a year to figure out backlinks and link partners in my niche. I did not want the spam sites so prevalent in my niche to over run me so I chose not to play the SEO game and rely on word of mouth and face to face networking. We almost went broke trying.
Those backlinks are so important just to get you noticed by search engines. Even with awesome content if you do not show up on that first results page for your phrase you are dead in the water. Get some quality backlinks no matter what it takes.

Winning Ideas For Life

Very True. Getting organic traffic from Google greatly influenced by Unique Content and back links, though there are SEO Factors as well.

Building quality back links to one's website indeed a key activity a blogger has to undertake. How can he build quality back links? He need to write awesome content, solve people problems, help others. Others will start linking to his blog slowly but steadily.

Thanks Daniel for this Q&A Post.

Naveen Kulkarni
Winning Ideas – An Idea Can Transform Your Life

Web Marketing Tips

yes if you are providing solution to people problem than they are certainly going to link back to you.

Muzi Mohale

Daniel, wouldn't an exact keyword domain with (high searches and low competition) regular targeted content not attract organic traffic?

Web Marketing Tips

you will have to get backlinks to get things in your favour.

Though less competition will need less time.

Michael (MKR)

A few of my key phrases are popping up in webmaster tools (though with < 10 impressions and no clicks) after a few months. Hopefully things will start improving soon.

I'm not really sure what to do about backlinks though. Most of the methods I see are negated by the fact that nofollow has become standard.

Vivek Parmar

I don't believe that i would need time, all you need is to have a unique content + proper use of anchor text + on-page seo work you do.

Web Marketing Tips

i think you have to wait at least for 3 months to get good numbers of google traffic.

Dorothy Thompson

Whups, I meant…I didn't tell her to pay the company but if she wanted to do it on her own, go ahead, although it wouldn't do much good.

Dorothy Thompson

This is very interesting because I have a friend who just set up about five or six websites selling products for a company and she's asking me the same thing. For one thing, I told her, you have a static page with no new content. She wanted to know if she should pay a company to submit her website to XXX amount of search engines and I told her go ahead but until she can figure out a way to add more content and get backlinks (I explained that to her, too), it's probably not going to do much good. Since what this is she is doing is a static page with nothing but product hype, I suggested to her to start a blog and use that to add content, thus sending traffic over to her static website page. What do you think about this idea?

Luca Di Nicola

Consistant new content and backlinks is very important to get indexed and on the search engines but to get traffic you also have to consider the keywords you're using. Keep in mind what your readers may type into google to find your information. It takes work and time but it does come

Michael (MKR)

Indexing is definitely not an issue for me. Google usually has my new posts in its index within hours.

Guess that means I need to focus more on relevant keywords. 🙂

Umesh

Wooowww!!! This is exactly what happened to me. I feel like I read this before and start happening. I started getting organic traffic since November of 2010 even though I started writing March 2010. I am getting more and more every day.

Web Marketing Tips

so what is your link builfing strategy ?

If you like to share with us.

Alex Dumitru

You need to be patient and continue posting quality-unique content along with getting good backlinks. Don't spend your time with comment spamming, forum spamming, directory submissions and so on. Just do your best to get your blog featured on other blogs in your niche.

Web Marketing Tips

i would say that you should try and target every kind of backlinks but should be and must be relevant to your niche.
Comments are closed.