How Do Your Come Up, Store and Organize Ideas for Blog Posts?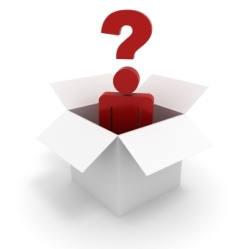 This post is part of the weekly Q&A section. Just use the contact form if you want to submit a question.
Joel Drapper asks:
I would like to know how you come up with ideas for posts, and also how you store, and organize those ideas.
Most of the times ideas will come to me naturally. Sometimes I am surfing the web, other times I am taking a shower, and the idea will just pop in my head.
There are times when I not particularly inspired, though, and on those occasions I need to use some exercises to get the creative juices flowing. Here are the exercises that I use:
1. Looking on other niches. Sometimes I will browse around websites that cover completely different niches, and I will take a look at the content that they are publishing and evaluate whether or not I could translate those ideas or concepts to my own niche.
2. Reading print stuff. The print industry is much older than the web, and those guys have a lot of experience. You just need to buy a newspaper or a magazine on a topic related to your niche and I am sure you will get plenty of ideas for new posts.
3. Doing something else. Sometimes it is useless to keep trying harder. Maybe you are stressed with the work, maybe you are tired. On those occasions, doing something completely different can help. If you work in your home, for example, you could go out for a bicycle ride or jogging with a friend.
4. Using paper to brainstorm. Jotting ideas down on a piece of paper is a very efficient way to organize your thoughts. It becomes easier, after all, to interlink things and to see what ramifications they could have.
That is pretty much it.
The second part is about storing the ideas, which is just as important. In fact, one common mistake that people do is to not store their ideas somewhere, relying solely on their memories. Then when they realize the idea is gone for good.
My process for storing ideas is the following: when they hit me I write them down as soon as possible. If I am outside of my office, I use any piece of paper that I can put my hands on. If I am inside my office, I will write it down on the notebook that is always on my desk or on the whiteboard. Then at the end of the day I will add that idea to my WordPress dashboard as a draft. Usually I just include the title and some central topics that I think could be covered on the future post.
As of today I have 30 or so drafts stored. Whenever I don't have something to post on a given day I will just go through those drafts, pick one, and write it.
What about you guys? What exercises do you use to come up with ideas, and how do you store and organize them?
Browse all articles on the Q & A category
41 Responses to "How Do Your Come Up, Store and Organize Ideas for Blog Posts?"
Chase Mann

I use a combination of tools to get the job done.
1. Small moleskin notebook & pen on me at all times.
2. Evernote apps on PC, iPod Touch and Android Phone.
3. Google Alerts for the topics I research.
4. Bit.ly for converting links for websites/research/statistics.
5. Ping.fm to post to all of my social profiles at once.
6. Windows Live Writer for composition and saving drafts.
7. Zemanta plugin for Firefox and Windows Live Writer for depth.
8. FireFTP for Firefox to upload and link to any files for articles.
9. HootSuite so I can schedule and post in advance.

If you would like to know more, my name above should link to my article on my blog: Best Tools & Workflow for Social Networking.

Adventures of the Fearless

The shower is a great place for getting ideas, it must be to do with all that water tapping on our brains 🙂

ravi

I have a recurring task in Outlook for each of my blogs. When I have an idea, I'll type it into the notes section, or copy and paste a link to something that caught my eye. When I need an idea, that's the first place I look.

cheap ipods blog

Searching internet for other post with newer ideas is first no dounbt for me too but i also use local books for our niche. That help me much as it works as fresh and effective. Ideas to make the blog batter is much neccessory. I like the other two ways too. Will apply them 🙂

Zulfikar@blog installation service

Me, a notepad, pen and whaever am doing at the time + brainstorming works wonders for me 🙂

Sometimes I'd think of a word or phrase and jot it down as a title then expand on it later. Usually when tries hard they tend to come up with blanks, so my suggestion would be relax and let your mind wonder.

"Reading other blogs weather related to your niche or not are a good source to you thinking juices flowing" i like this tip and something am gona take from this post, cheers 🙂

Nick

Wow, this is really awesome and I think I am going to keep reading this to get me ideas. I have no ideas how to create ideas, haha.

But I love what you wrote and I think I will take your advice into use!

Thanks Joel!

Nihar

30 drafts….

That are too many. i have hardly 2-3 drafts lying around.

Thanks for some suggestions. will try to pick some of them.

Boerne Search

Yes, I too am a novice in the world of blogging. But I stick with current events and the things that interest me, I know there are more like me. Right it's NBA Playoff's baby!

Himanshu

For me, it's like, as soon as you get your idea just start brainstorming and draft important points covering as much as you can.

What I've noticed is that if you delay writing the post, then you'll lose all your enthusiasm. And accumulating ideas never worked for me.

Keep them as minimum as you can, else your draft articles will start competing against each other.

All thanks to Daniel, I really got a boost when I read

Sheila Atwood

I had not thought of looking at other niches. Thanks.

In the last couple of weeks I started storing my ideas as drafts in WordPress. This works well for me.

I carry a small note book with me for writing down ideas.

I am on a Mac- love those Sticky notes. I can copy and paste ideas, links, URLs and quotes.

Sheila

tacogirl

I usually carry a notebook for jotting post ideas down. On my laptop I have a word doc that I throw ideas in for posts. Usually they are not complete posts but chunks of an idea that can easily be turned into one.
Comments are closed.