Here Is Why Working Online Rocks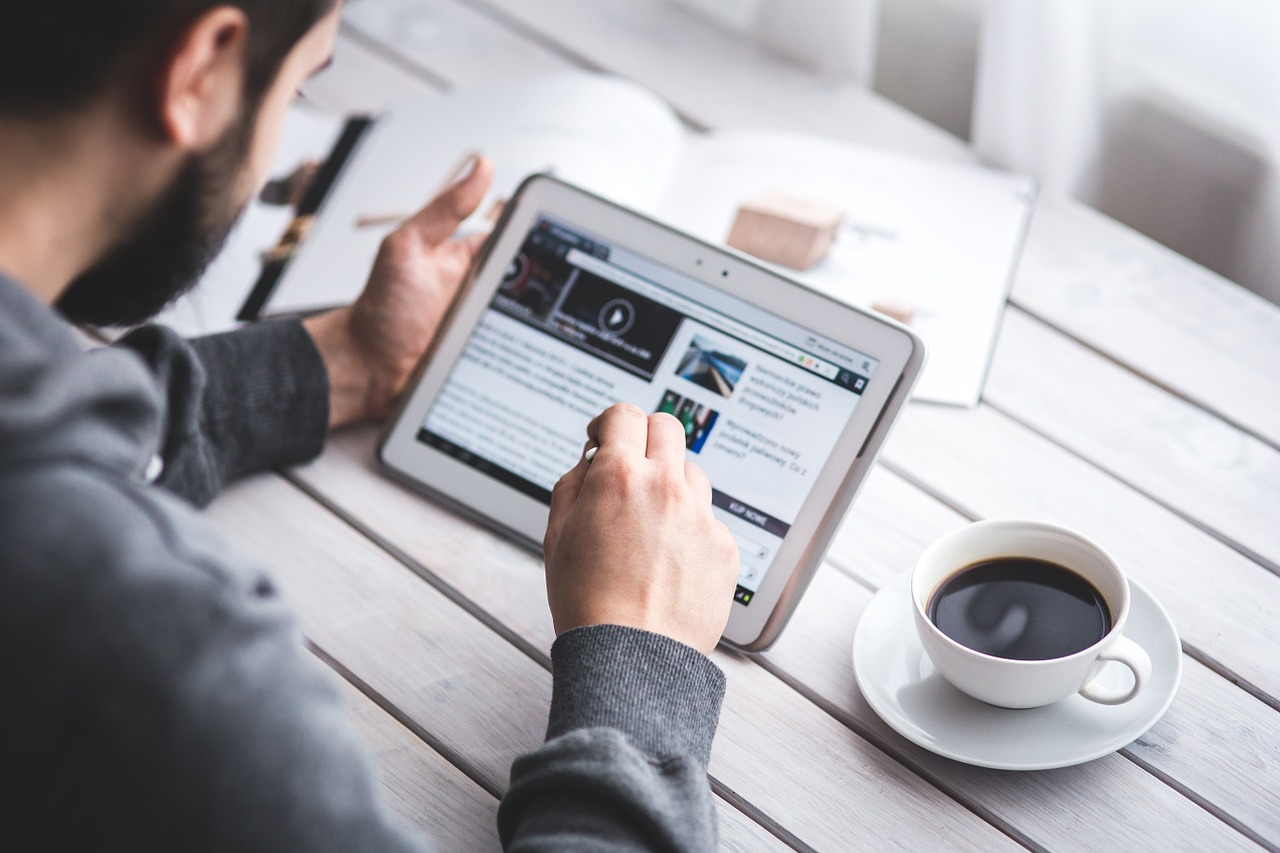 I have some big news this week. The OnlineProfits.com training program will be opening its doors for new members again this January (after one year closed).
The site was completely redesigned, and now we'll have sections where you'll be able to read articles and download special reports. The first report will be available on Wednesday, but the first article is already up. It is titled 10 Reasons to Work from Home Online.
Here is the first reason:
1. No more wasted time on commutes

Even if you live relatively close to your work, you'll still waste a good amount of time commuting back and forth every day. For example, if your workplace is 30 minutes away from your home (either by car or by public transportation), you will waste 60 minutes per day, which translates into 240 hours every year.

What if instead of wasting those 240 hours commuting you could use them for something productive? You probably could read dozens of books, learn new things (i.e., how to play an instrument), exercise more and so on with all that time available.
If you are considering to start working online, I am sure this article will convince you.
Stay tuned for Wednesday as well, when the free report will be released.
Browse all articles on the General category
24 Responses to "Here Is Why Working Online Rocks"
Liposuction side effects

There are really many advantages in working from home. It will give you more time to your family and more savings from daily commuting.

lazy blogger

I'm fairly new to blogging and while I'm so very very envious of people who get to stay home all day and make an income by working online, it's probably a lot more hard work than it what it looks like.

If I can work online, the top benefits would be not having a boss and not having to deal with a**hole coworkers. FREEDOM!

Sebastian

While working online can mean less time commuting it also means bringing work to your home – when lacking the discipline you'll find yourself working when you should spend time with your family (etc.) and do nothing while you should be working.

Daniel Scocco

@Durgesh, who would coerce you to work online 🙂 ?

Jens P. Berget

One of the reasons why I want to work online is because I want to spend more time with my family (wife and kids). I want to work where I am, and when I feel like working.

It takes a lot of time to work at a regular job, at least 8 hours per day at the job, and then the commute. Most of the day is spent somewhere else.

Looking forward to the doors are opened.

Tmax

Yes Daniel working online rocks! You don't have to report to anyone, thats the best part. This article is another step into convincing me to work from home or anywhere i want..

lisa olson

Only thing I miss about office work is being around a lot of other people. Working at home on a computer can leave you feeling isolated. But no way I would trade the freedom and control to go back to regular job.

Durgesh

well i would as long as u r doing you really want to do without any coercion then working online might just be the elixir for you …and for sure it gives you the freedom to work on ur own terms ..

Nezine

One of the problems I see with working online is that you are on your own and there is no one standing over your shoulder – there is no one to push you on, to give you deadlines. One can view this as an advantage but you can also see it as a downside. Working by yourself gives too much of a freedom that one tends to delay things and when it comes to money, there is more pressure especially if you are new.

Apart from this, I think working online is way to go!

Chester

I will definitely check it out on Wednesday. Working from home has done a lot for me. I have more time for other things. Especially more time for my friends and family.

John Paul Aguiar

Working online is great, but I spend way more time commuting to the fridge then I like to admit..lol

Chanda | BizDharma.com

Working online you might hit the jackpot of creating something that will auto pilot your bank balance while you are asleep 😉

All the best with your endeavor Daniel…

Ali Hale – Aliventures

Like Dave, I have the problem that dividing work from non-work is tricky; I can literally work anywhere, and was checking emails and such over my Christmas holiday at my parent's.

Don't get me wrong, I love the flexibility and freedom, but I do occasionally miss being able to totally switch off at 5.30pm…

Asif

Surely I does, this is the time I used to give to my blogging 3 years ago and that was the foundation of my online business now.
I love to work on my own terms.

Emz@H2P

Well, I'm waiting Wednesday to download free report. Some people need it for their performance.

Arpit

The best part of working online is that I can sleep late till noon.. I love it.

Gabe | freebloghelp.com

Working online is great, especially for introverts.

For me, my sites have provided me with a nice income but I juggle plenty of other work to get me outside the home office. Otherwise sitting here all day would drive me bonkers!

Irfan Mohd

I think this will be interesting and information, i have read those points but working from home takes a lot of time and effort, If some one have lot of time and money then he can earn from home.

websitextreme.blogspot.com

Claudia

As a mom i would say the best part of working from home is that you are there when your kids come home from school.

I always hated the idea of paying some one else to look after my kids or worse letting them come home to an empty house.

Plus of course I'm my own boss and work according to my schedule.

Dave Doolin | Website In A Weekend

The dark side of working at home… (I should write a blog post about it!)

After working at home for over 4 years, I now am in the situation of "when I am at home, I am at work."

I live in a smallish apartment. It's tough to get away from it.

The commute serves one really good purpose from my current perspective: it allows you to context switch from "work mode" to "non-work mode."

Of course, if I got a "real job" with a real commute, the novelty would last all of about 10 minutes in San Francisco Bay Area traffic.

Nezine

Pretty excited about the training program!

Working online requires a great deal of planning and shutting out disctractions. It takes time to make it big but with proper training and guidelines, things can get alot easier and quite fun.

scheng1

haha, might as well say you can use the 240 hours of commuting to sleep more. The best about working online is to sleep late when the weather is cold.

Darni

Good points,Daniel.Here is my reasons to work online.

#1 passive income
#2 freedom
#3 interest
#4 it can make me rich
#5 developing business skills

Pascal

Daniel, I read your 10 points just now. Ya its true. But choosing a work from home business needs much work and takes more time to earn a good amount.
Comments are closed.