Get Rich Blogging: Fact or Fiction?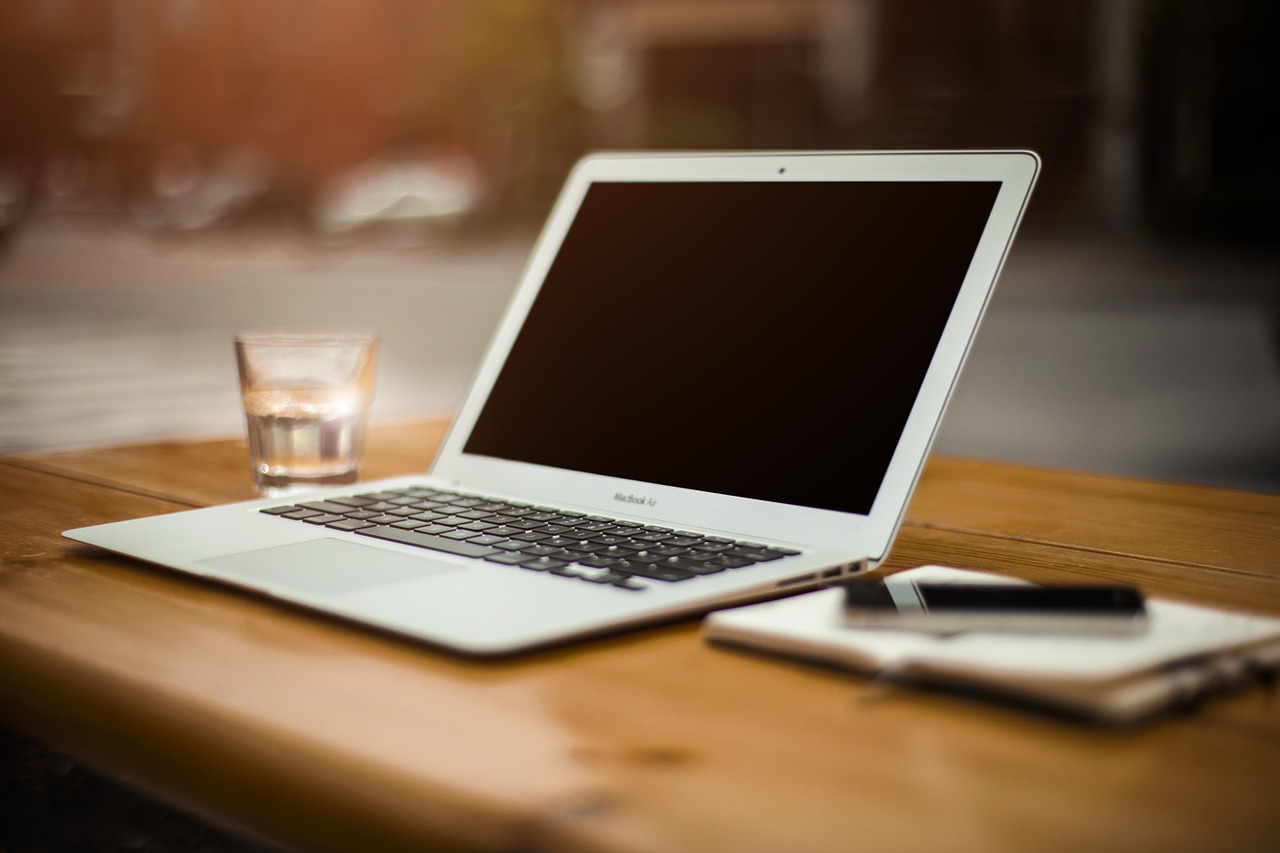 This is a guest post by Jonas Adamson. If you want to guest post on this blog, check out the guidelines here.
It's harder than ever to spend even a few minutes online these days without bumping into some get-rich-quick story or advertisement, whether it's news about Ponzi schemes netting crooked financiers billions of dollars or annoying Google sidebar paid ads promising you that you'll make $7,287,964/hour working from home, stuffing envelopes. The siren's call of easy money is a tempting one, indeed, and it's even trickling down to the world of blogging, with more and more stories appearing on mainstream news sites and portals about "professional" bloggers earning six figure salaries. Is this really the golden age of bloggers, with anyone with a blog virtually printing money with a few flicks of their fingers?
Anyone with a blog is likely already chuckling to themselves and shaking their heads no, and for good reason. While it is true that more and more businesses and corporations are creating positions related to blogging and managing larger social media efforts on Twitter, Facebook, and other social networking sites, "blogger" still has a long way to go becoming an established profession (and miles further to go past that point to regularly command a salary that eclipses that of recent MBA graduates, attorneys, etc.). A handful of bloggers who make more than $100,000/year is undoubtedly impressive, but for each one there are thousands of top-notch bloggers who never make a single solitary penny for their efforts.
Like many issues that get twisted and mangled so that make "good" news, anyone looking to profit from blogging may encounter a much different situation when they start casting their blog posts out into the real world. Most uber-successful bloggers (viewing success strictly from a monetary perspective) that make the headlines are actually more marketer than blogger, with their blogging efforts tied directly to a product or service they sell. Interestingly enough, if you browse through assorted lists of the world's best paid bloggers, the majority make their money by, you guessed it, selling ebooks, DVDs, and other products that teach other people how to make money online. Handsomely-paid bloggers who make their living from simply posting pithy, well-written posts about topics near and dear to their heart are a very, very, very rare breed.
With that depressing news out of the way (no, you won't get rich blogging), there's actually a happier silver lining lurking, which is that it's much easier to make money from blogging today than it was in the past. While your blogging efforts may not ever pay for that Caribbean island you've had your eye on buying, there are definitely more and more ways for quality bloggers to profit from their skills. The days are gone when the only way to monetize your blog was by selling text links or slapping up some Google Adsense ads, as bloggers now have many more alternatives when it comes to profiting from their prose. With blogging increasingly being viewed as a legitimate business practice for marketing and advertising departments, there are also more and more part-time and freelance blogging jobs posted on job sites and freelance portals such as Elance. While it still may be very difficult to quit your day job to become a full-time blogger, it's easier than ever to turn blogging into an enjoyable, profitable part-time job.
Jonas Adamson writes about a variety of affiliate marketing topics at AffiliateTips.com. Affiliatetips covers a wide range of topics and have recently also added a poker affiliate section to their site.
Browse all articles on the Monetize category
33 Responses to "Get Rich Blogging: Fact or Fiction?"
Robert

I know that you can get rich by building a blog (or 4), but it takes way more work than most people think. I agree 100% with this post about making money via blogging. Most people are capable of doing it, they just don't have the patience and work effort to carry out their dreams.

ross

I've worked in the travel industry for a number of years now and come across a huge number of excellent travel blogs. A lot of them are hard to find though, and the best bloggers are the ones who put everything into it.

~Kat~

Sure you can get rich blogging, the same way you get rich doing anything else. Tons of hard work and a bit of luck.

Brandon Connell

I do not agree at all. My blog was started a couple months back, and it is starting to make some decent money with adsense and clickbank. I do sell my own ebook on my blog, but I do not draw serious attention to it.

The trick to getting rich blogging is to create one thousand posts, and more and more so that they get indexed by Google and in comes the traffic. It's usually those that give up too early that end up blogging about it being impossible to make money blogging.

DesQue @ SocialDiets

But SEO and Web 2.0 technologies are bringing people from caves to the real land. never have i seen 9 million people on Twitter or a couple millions on Youtube

Kwena Mabjana

You really make my day, blogging can be full time job i personally agree.

You are a star!!!

Keep up the good work of adving us.

Harsh Athalye

Most of the bloggers don't make money because most of the bloggers don't have patience to wait till long. Poeple like Darren rowse, Yaro Starak didn't become rich overnight. They invested their time, money and sweat in it.

Secondly, its more difficult to generate money now because competition is so fierce than it was 5 years ago. So establishing your blog is big thing. But I guess you can make decent money if you maintain more than 1 blog at a time. But this has to happen over a period of time, otherwise you will end up messing everything and not focusing on any single blog.

cheers!

Laurent JOUVIN

As long as the content of the blog is based on the owner's passion and/or hobby, I think it's OK. Unfortunately, it is starting to feel like a majority of the blogs out there are created out of pure greed, with the only goal of being profitable. Let's keep our focus and make sure we remember why we blog in the first place.

Eric

I think if you can figure out a way to go with your blog and work hard at keeping things going and always improving it you should be able to make a lot of money down the road. It may not be even a few years but could eventually definitely happen.

Marc

Having something unique and valuable to a reader is the key no matter what your blog is about. With so much competition out there it's more than just posting and forgetting about it as you need to be social and get those eyeballs to your site, have a list, have a twitter, etc.

Not easy, but hard will does pay off, and sometimes it does not. You have to be aware of what is not working and be willing to change things around.

However, 5 years ago none of this was possible for regular folks like me, and now I respect the potential for money to be made online.

Free money income

Getting rich through blogging requires a lot of hardwork and dedication plus add to that being patience. Those who are getting are those who are not quitting and always innovating.

Tony

This "handful" of bloggers who make over $100 K is a very, very, very small percentage of the entire population of bloggers. Talk about a huge lightyear of disparity.

S Ahsan

Superb and great post in details. Thanks for the share Jonas

Dana @ Blogging Update

Yeah — it is easy to make some money from blogging these days but it is hard to make lot of money trough it.

Jewelry Secrets

I agree. Anyone who has tried should know by now, blogging isn't quick and it isn't rich. It's a very slow process that builds up over time. It's dedication to your trade. Most don't understand that you have to write great content, and write a lot of it. It's a neverending job. That's why it only pays if you find a topic or niche that you love. If not, you are doomed from the start. With bloggers, it's always, "What else can I try?" Something's gotta work… I hope! 🙂

Lakhyajyoti saikia

My blog is very new.Just 25 days old.I make few dollars from it .I have to work hard to make money from my blog.

Chester

There are some who gets rich and most went nowhere. I guess, 70% of bloggers didn't make it.

Eric C

I agree, the most profitable blogs are the ones that have products to sell. Blogs with "pithy" thoughts will probably never e profitiable. That said, if you dream is to write about a particular topic, than you can build your online profile and eventually write for larger posts.

Claudia

I do think people get rich blogging – Yaro Starak and Darren Rowse are good examples. I'm also beginning to mke some money on my blogs which are niche specific. But it takes work and years to get your blog highly ranked with lots amounts of traffic. You need about 200 targeted visitors a day to make 1 sale a day. For me I'm at the stage where I've given up my day job because I earn that already. But I still have clients which I'm hoping I can drop too and only blog.

scheng1

I guess only the owners of WordPress and Blogger get rich by blogging.

Heidi Passey

I agree with some of the other comments. It really depends on the person. The amount of time, content, marketing skills and building a list of subscribers.

Take Care – Heidi

Robin Ong @ How To Blog

You know what? I've come to accept the fact that building a blog would make a handsome part time income instead of lavish full time revenue. But I will still go on!

Andrew @ Blogging Guide

It took me two years of hard work while still working full time before I could leave the corporate world and make my income via the on-line world.

Andrew

Hal Brown

I always hope to see reality, not things the way I'd like them to be. This post may be more helpful to those who pay attention than the hundreds of blogs about how to make a fortune blogging ever will be.

Dave

I agree with Omer that it's not enough to be a good writer, to be a blogger really requires a willingness to market/promote yourself.

As I work with new travel bloggers, I'm finding they are often too shy to promote even their own URL's on Twitter, let alone do what it'll take to build the kind of audience size required to make money and launch products.

On the bright side, travel bloggers in 2009 WERE being offered free trips to the Caribbean among other places, in order for tourism boards and companies to leverage those loyal followings that the bloggers have built. This is a trend set to continue as PR companies realize the value of working with travel bloggers.

mk akan

Jonas,
its kinda sad post.i do believe that even if we all had the information that would make us a million dollars a year,not all of us would make it.
It all depends on YOU.

but fortunately,people can still make money with blogging(even if it is small) but it is not an overnight success.it takes work and a matter of time.
thanks

Tom | Market Samurai

The people who are making the big money from blogs are usually the ones that create unique products or memberships sites around their blogs.

Roberto

Curious that the author of this post belongs to "the majority (making) their money by… teach(ing) other people how to make money online" 🙂

Omer Greenwald

I think turning into a six figure blogger depends not only in great content and frequent posting for the long term, but also very much in your online marketing skills – your ability to promote your blog in social media and other channels to bring mass traffic to your blog.

Brad

Pretty won't make money blogging unless you land a contract with Google or Yahoo…get media attention, get lucky, or you happen to be Tech Crunch, The Apple Blog, Engadget, Gizmodo etc.

Problem is that most people won't even be able to pay for hosting unless they are getting 20,000+ page views per month.
Comments are closed.