The best screen capture software on the market is Camtasia Studio, there is no denying in that. It has a lot of advanced featured, both on the screen capturing and on the editing process. The problem is that the software is not cheap. The latest version costs $299.
If you are going to produce videos from your screen frequently, it could be worth the investment. If you just want to record your desktop sessions once in a while and to experiment with it, though, a free version should suffice right?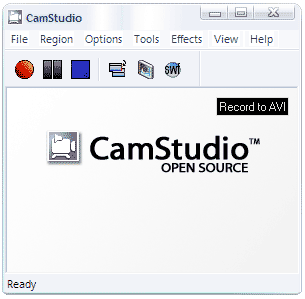 Well, thanks to the open source movement now you have one. CamStudio is an open source alternative to Camstasia, and the project just released version 2.5, which solved many bugs that were present on the older versions.
It does not bring all the features of the paid software, but it should get the job done, so give it a try.