Don't Use Gmail/Yahoo/Hotmail for Business Emails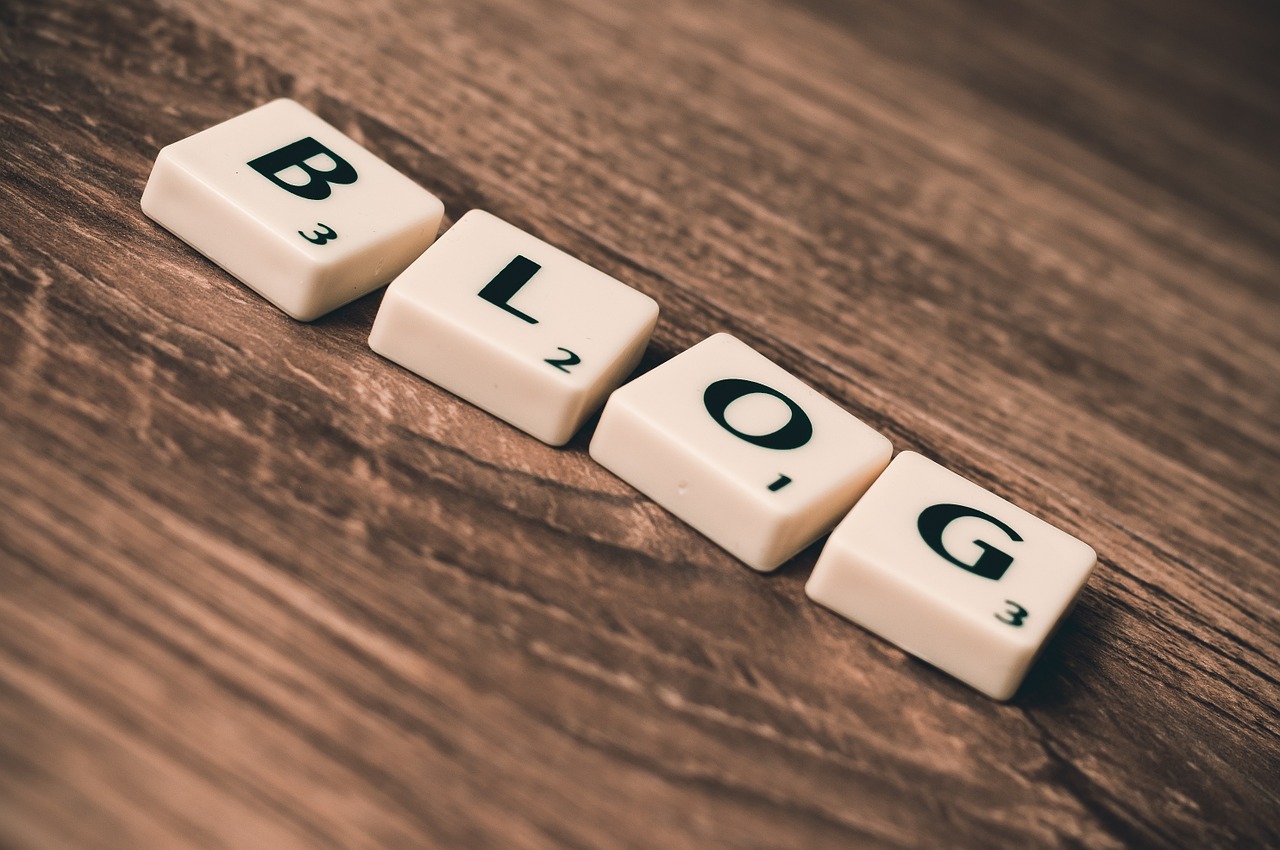 I receive a dozen of emails like this one every week (I substituted the real name with "John Doe" for privacy reasons):
Hi There,

My name is John Doe, and I am the owner of a web design and development agency. We would like to promote our client's services on your blog by purchasing a banner.

Please get back to me with rates and availability and we'll discuss.
The fact that the person didn't perform 5 minutes of research to find out my name and use it in the email doesn't help, but it doesn't close the deal right there. The rest of the email looks fine. But there was one thing that made me trash the email on the spot: the sender address. It was something like johnny772@hotmail.com.
I mean, the guy owns a web design and development agency and is using a Hotmail account? Nothing against Hotmail, Gmail, Yahoo and the like, as I have email accounts on all those services, but on a business communication like the one above using such services sounds fishy.
First of all it makes me wonder if the guy really owns a web design agency in the first place. In the case he does, he must have a website/domain, so how come he is not using it to send the email? Is there anything to hide?
Not surprisingly, when I did ignore those warning signals in the past and replied to the person using a free email account the results weren't that good. Most of the time I end up not closing the deal.
That's why these days I tend to trash immediately those business emails that come from free email services. Don't get me wrong, if you are writing to ask me a question, to offer a guest post or simply to share a link with me I don't care what email service you are using, and I'll reply to you if appropriate. The ones I trash are business emails, so someone trying to make a partnership with me, or trying to buy/sell something.
Bottom line: Are you going to send a business email? Make sure to use your own domain name for that.
Browse all articles on the Strategy category
30 Responses to "Don't Use Gmail/Yahoo/Hotmail for Business Emails"
Bangla Natok

I also receive this kind of scam mail from a wired mail ID . I also suggest to use own domain for business or you also can use free mail server just make sure the ID is a decent one and related with your business.

John C

This is right on the money and it's surprising how often it happens. Gmail is great for managing email however. If companies want to use it they should set up a Google Apps account, that way they can send and receive email at their own domain with the functionality of the Gmail interface.

Jane Steen

And by the way, not having an easy way to subscribe to comments on a blog is pretty annoying.

Jane Steen

I disagree with you to a certain extent. While I agree that you need to be very careful about your user name and displayed name, I use free email accounts because they simply work better than the email addresses I pay for. The spam filtering tends to be way better and the emails come through faster.

I've considered getting an email address from my domain name provider, but it costs extra and I have no guarantee it's going to be any good. I've had endless email hassles in the past and I'd rather use the solution that works. If you present yourself professionally in all other ways, where your email address comes from should not be a problem.

Rahul

I don't easily trust people who use free email.

Matthew

I absolutely agree with the points you've outlined here Daniel. I find it baffling why anyone wouldn't use an email with a unique domain for business purposes.

For those who find the thought of setting this up to be daunting, check out Google Apps for Business. For a limited number of users, Google offers a service that is dead simple to set up that allows you to use the Gmail email service (for free), but with your custom domain instead of the standard @gmail.com suffix. Just buy a domain from any of the popular domain registrars, visit Google Apps for Business (http://www.google.com/enterprise/apps/business/) and follow their easy step-by-step guide.

Matthew.
blog.rgbsocial.com

Swamykant

You are right. But however if your business has lengthy domain or contains some irrevalant, then business email will not even each client's inbox.

We cannot say which is 100% right. .

acewin

Thanks for your valued suggestion. It was really needed. I am pleased with your blog Thanks for sharing.

Ribice

True, the worst things is that the email looks spam-like with all the random numbers in it. I tend to use gmail mostly, but for website purposes – yes, use website domain's name as email address.

Ian Eberle

I do have to say that this is important for a web design business, but lets take this situation… An elderly couple breeds dogs for a living and has a website and they list janieanderic@yahoo.com as their contact info. Even though they may have a website with a custom domain, using a Yahoo email may be easier for them. Is this still considered unprofessional?

Greg from Dear Blogger

Can't say I haven't seen that email too. Why do they have to be so generic?

Right on though, just setup an email through HostGator BlueHost or whoever, setup a forwarder, tell Gmail whats good and you're set.

jorge jacobo

Now I know what not to do when trying to contact you for business 😀

The Fisher Queen

For some reason I find gmail less problematic but I completely agree on hotmail and yahoo.

Kaushal Shah

People doesn't uses their business email address for such emails because they are afraid of spam complains. They thinks that it might effect their domain.

Putalia

I understand this guy, as hotmail and others are more efficient than other online webmails for your domain.

Anastasia

Oh yes. Once I received an email suggesting to cooperate, publish a book and so on but the sender's address was something like babygirl@… How can I take seriously a person with such an email address?

Dean Saliba

It took me a while to stop using my Hotmail account for my online business ventures, now I use an email address with my domain name and I agree it looks much more professional. 🙂

Russell

I agree with you in general, but will argue the flip side of the coin: I own several businesses, all of which have their own domains and, of course, with those domains come email service.
Despite having those "professional" email addresses, I have ALL of them sent to their respective gmail email addresses. Why? Because messages in my gmail accounts NEVER disappear. They never need to be cleared to save space on the host server. And – most importantly – they are NEVER lost. I can always find ANY email because nobody does search better than google. Perhaps a more valuable post would be a step-by-step guide to using one's gmail account (or yahoo, or whatever) as the archive for the domain email, with all inbox and outbox mail sent through the "professional" site for the sake of appearances. Until then, I will continue to use my gmail accounts for ease and security. Thanks!

Patty@homemakersdaily.com

I've often thought that myself when I receive business emails. It absolutely doesn't seem professional.

When I started my blog, I realized I had a free email that came with it that used my domain name but I couldn't figure out how to get to it. I finally figured it out but it was a ROYAL PAIN to get to. So I created a yahoo account for my blog. It is SO much easier to use.

So do you think that's a mistake? I definitely want to be professional but I really hate using the other service.

Neha

Companies should provide their personal email id post fixing with their company name. That will not look like fishy.

Manendra

I think having a business email ID is more effective than using email clients. Having business mail ID will increases the faith and look professional. If you have a good contacts in your mailing list then it is recommend to use your free mail service ID as the signature for easy understand for the people to whom you are familiar.

Maxx

Using another firm email address is kind of phony, but the phonier is using a nickname instead of your full name in your business email address.

New Way to Earn Revenue Online

Thanks for the post!

Free email service doesn't sound professional and using it can make problems with you trying to make business connection. It creates doubts even if someone has positive intentions.

Surminga

Couldn't agree more! There are only times when I use a company gmail email to reply as webmail access on my iPhone can be An issue!

Anybody know a decent app for accessing webmail? The mail app never seems to work!

But yea, not professional to not have any webmail to their site or service

Avneesh Sachdeva

The person may be too busy to send out mails switching between mail accounts. But the point you have talked about is absolutely correct and I shall keep it in mind in future communications..

Deon Fialkov

LOVE IT ! Was waiting for someone to address this issue.

But actually there's 2 sides to this story.
1) Gmail allows for groups and combining numeous email addresses into a group

2) You could have replied to the person saying – please provide alternative email address that points to your business.

Lately, with the increase of mobile gadgets, it's far easier to configure a gmail address to be used via your gadget than one that points to your domain…either that or I'm just too lazy to configure my POP3 with them…

In fact, let me email my ISP to find out how to go about configuring my business via my blackberry.

Irfan Siddiqui

I didn't know that if someone sends you a email using a free email service provider it makes it look like fishy mail to you. May be that person was so busy in work that he found it to be lazy in opening his business mail to email you.

I have been sending mail to various people on the similar thing, but I'm not sending any fishy mail I'm serious for my work and so I'm emailing them.

Your point of view on this is somewhere correct but it doesn't apply with everyone present over web.

Trent Dyrsmid

I agree Daniel.

For some reasons that he can't use his domain name I'd probably reply to a businessname@gmail.com (or yahoo or hotmail). The name and number looks spammy in the first place and every business owner should know that.

Rahul Kuntala

Perfect and makes sense Daniel..

TechCEO

I have to agree. Your actions need to demonstrate your credibility; I would not take a "tech" business without its own domain seriously.

I've advised on a job-seekers forum that if you are going after high-tech positions, you can't provide a contact of johnny772@aol.com. You simply are not credible as "high-tech" talent if you're still using AOL for email. Had one highly insulted person argue at length. I just wrote his name down as someone I would never hire… Hey, keep the AOL account for the hundreds of people who know to find you there, but at least open up a gmail account to show me that you've gone beyond those 1990's CDs that everyone's grandmother got in the mail!
Comments are closed.