Contest: Win Premium Hosting from Zyma for 3 Years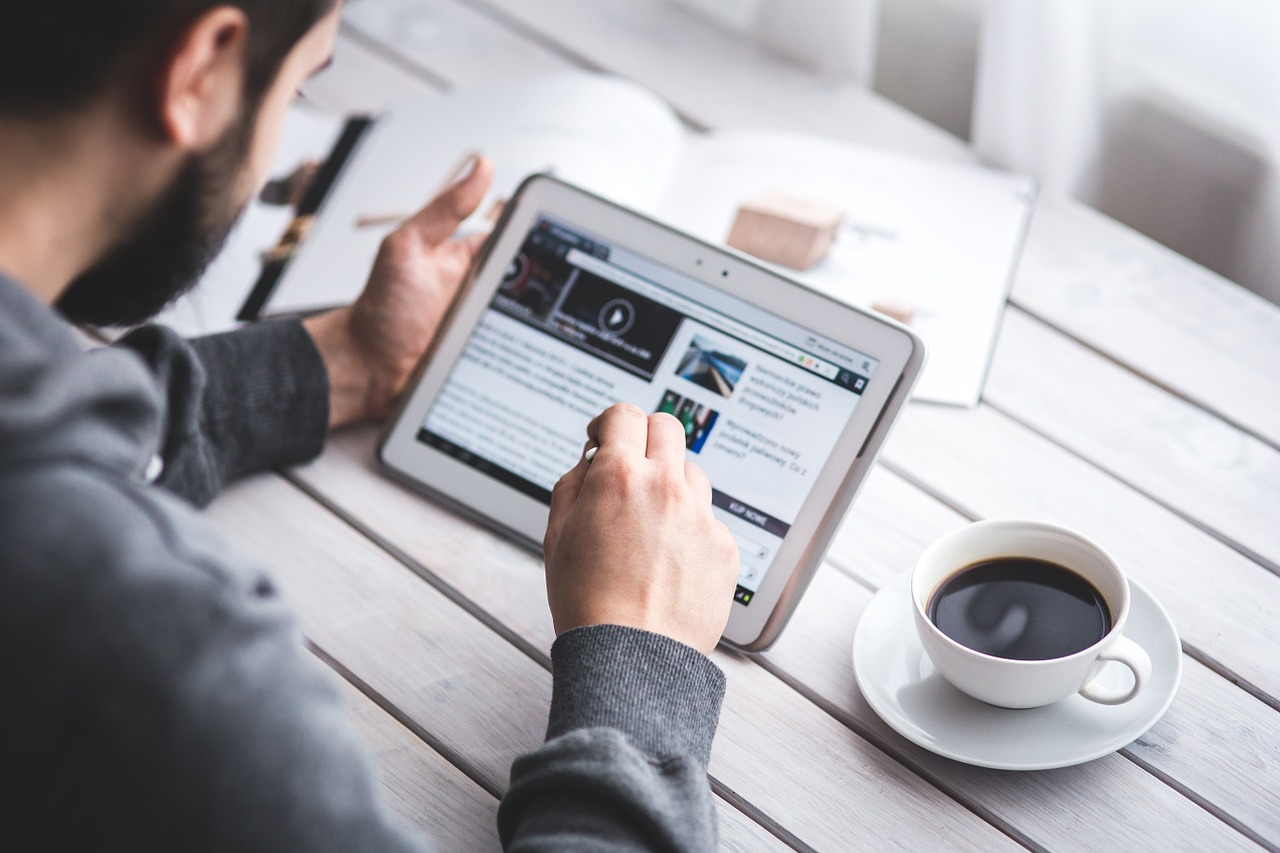 A couple of days ago I was talking with the guys at Zyma, one of the top hosting companies from the UK, and we figured that it would be fun to run a contest about ideas for websites.
The contest is pretty simple: you just need to leave a comment below explaining what kind of website you want to launch. The more details you can add about your idea and about why you think it might be popular, the better.
If you already have a blog/website, but it's not self hosted (i.e., it's using Blogger or WordPress.com) you can also participate with your current site, and if you win you can migrate it.
The contest will be open for ten days (so it ends on July 5), and after that period we'll pick three winners. I'll pick one (based on the quality/creativity of the website idea), the Zyma guys will pick another one, and the third one will be picked at random. Each winner will win a domain name and a paid-up hosting plan for 3 years with Zyma to develop the website idea.
I think this contest structure is cool because even if you don't win you still get to to read about other people's ideas and to get feedback on your own, which could help you to get an insight or two.
Winners will be announced on a post on July 10, with a round-up of the best ideas.
Good luck for everyone and let the ideas flow!
Browse all articles on the Strategy category
55 Responses to "Contest: Win Premium Hosting from Zyma for 3 Years"
jerrylewis

This is a great idea. This contest will compel bloggers with hosted sites to write good articles so as to win. A blog to have a domain name for three years is a good opportunity and you get to say that you really own the blog.

Daniel Albright

I'd love to launch a blog that's focused on helping people become better writer. It would provide advice for people writing school essays, working on blogs, trying to become freelancers, or just wanting to improve their communication skills at work. At first, I would just write about the various topics and how to manage things like tone, style, and formatting, but eventually I'd like the blog to be driven by questions from readers, so when someone has a question about how to be a better writer, they can come to the site, ask a question, and get a detailed, honest answer. Writing is definitely one of my passions, and I want to share it with as many people as possible. This blog seems like a great way to do that!

Manjunath

Hi,

If i get an opportunity,

I would like to build up a CMS Site like MSSQLTips or SQLSErverCentral.com which would have forums, Blogs, articles pertaining to technolgies, where one would be benifited with the things. Thank you

asim

Hi, I am a computer science student and I have faced alot of problems during my graduation in getting related ebooks, projects help and presentation etc. I have all that educational stuff now but no platform through which I can help others by providing free help in their computer science Projects, Programming and educating them the things that I have learnt so that they can get learn something from my experience. This platform will also keep them updating about the job notifications of this field so in this way they can easily find jobs too. In fact it will be a complete educational site with all the stuff needed for a computer science student to make its career in this field.
The only problem regarding this platform I am having is money. As I am also a student so buying hostings , domains , themes etc is a difficult thing for me.
I think this oppurtunity of winning premium hosting and a domain will help me to succeed in making this free educational platform.
I hope that you can help me in it.

Zaiyan

Hi,
I wanted to launch a blog which would contain :
Marketing Techniques
Business Management
Online Presence
SEO & SEM
Case Studies
Interviews
Web Designing Sollution
Services

Along with that I would also like to throw light on wordpress themes and some facebook, twitter and myspace layouts.

Eagerly waiting for the contest to end !!! 🙂

Thnks/Brgds
Zaiyan

Nilesh

I want to launch a educational website which will contain all the syllabus of all classes and branches in the form of video tutorials (for free) so that the students who are not able to pay for the high coaching fee can also get knowledge. I know its a very tuff job but will try it.

piles

I want to launch a ukulele website which provides people with info on what ukuleles to buy by comparing them.

shiva sai

I want to create a website like this here latest softwares and apps must be aviable.
All youtube videos must be avialable here with download option.
Latest gadjets news and updates must be subscribed with thier email.
It is the quite good website.

Houssen Moshine

Hi, i want to launch a dating/portal website. I don't want to create others similar dating websites with their paid or free models. I just want a portal where people can meet and discuss. This website will be focused for my country (Madagascar).

More than the contest, i want know what is best CMS for this kind of content ? I have tried Oxwall and i like it, but it seem too heavy. I plan to use a VPS (512 mo RAM).

dat ve may bay

I am Hop and I want to launch a site which will
– Help visitor to connect with their old school friend and create cooperation environment between theme.
– Visitor can visit website and login via facebook. When they login there will be and post on his/her wall and his/her friends can login to see my website

Lee

I would like to launch a travel website with Groupon concept to help people finding the best travel deal to save more money. The main idea is to find local/international travel agents and cooperate with them to offer attractive travel packages with great discount. When enough people purchase the travel package, then the deal is on. This is my ideal website.

Richard Ng

If I am the winner, this is how I will use the site for:

Instead of focusing on the niche of "earning money online" (like many does), I will be focusing on creating a site to emit positivty and happiness (especially in the online community)

There are 3 focus on thes site:
1. Sharing Of Inspirational Quotes (broken into categories like love, daily living, career etc…)
2. Sharing Of Inspirational Video (broken into categories like love, daily living, career etc…)
3. Regular posts on the inspirational stories/sharing (focusing on "3 things that make me happy today…" theme and "Recommended Reading/Watch" [books/movies])
4. A section showing the inspirational stories/sharing from the readers

The aim of the site is to make a reader a happier and positive self after visiting the site!

Cheers!

Emmanuel Timothy

I want to create a blog,first i need a domain name which would include my niche keyword and a webhost where i would install my blog and keep important files.After installing the blog i would then point my domain name to my webhost if necessary and install a free theme or premium theme,set up permalinks and install some relevant plugins and post frequently.
I believe this site would be great as long as my niche is narrow and has low competition and most importantly the sucess of this site lies in my content.

Tom Jamieson

My personal blog is getting to the point where I have two competing themes. One is about personal faith and the other is about blogging, SEO, and SM. I really need to split them up into two separate blogs. This would give me the perfect opportunity to do just that. Thanks for this awesome giveaway!

man

I think a site like docstoc or youtube is something that can inspire us. Maybe you can make a website based on those two. Not about documents or videos but about other thing that might be needed by readers.

Olumide Samson

I want to create a Free/Premium SMS Site, will be glad if the Hosting can be compatible with all required apps

Carlos Pfister

I want to start a website where professionals list their stories of failure in the workplace. It can be anything from failed productivity projects to failed experiments and investments. The site will have a humorous slant to it, people will tell their workplace horror stories in anonymity and readers will be able to analyze the failings and come up with ideas on how it could have been successful or saved.

I worked in corporate efficiency for many years before I became a writer, and I can tell you that I learned a great deal more from my failures than from my successes. I think the corporate world needs a place to discuss workplace failings and get feedback on how best to turn it around or at least gain some knowledge as to why things went wrong. For some reason, failing at work tends to be hushed up when we should actually learn from them.

Dana

My blog will be about helping others to gain a high quality of life and health (physical, mental, emotional and spiritual). Will contain practical advices, daily affirmation, healthy recipes, all sorts of techniques for living a happy life. I'm a psychotherapist and the information posted on my blog will be evidence-based. Thanks for this contest 🙂

(I already have a wordpress blog that tries to make people's life more bright, warm and beautiful) 😀

Michael Ibrahim

I want to create a niche blog, this blog is going to contain a vital information about world most famous celebs in the entartainment industries. The niche blog will contain an advertisment of some sorts e.g pay-per-click, bill board advert, etc. & to incite the reader into visiting anothe blogs/websites which may then attempt to sell the reader a product or service that are related to what my niche blog is all about. With a very good & daily updating of informations, colourful background & highly skilled SEO, my niche blog is going to be attractive & friendly.

poch

explaining what kind of website you want to launch. The more details you can add about your idea and about why you think it might be popular, the better.

My WordPress blog is about Social Media and Tech so that's the kind of website I want to launch. My blog is gaining followers almost daily so I think it is already popular. What more if I self-host my blog with Zyma?

Brenda

Hi, I don't have a website but used too. If I had the chance to have one again, I think I'd go with a main website involving a name from where I am with the word list in it, that way I could market almost anything I want on this site plus make sub-domains with different things with being an affiliate in mind to link back to the first one. People would get to know me and trust me this way as before. I became disabled and had to let go of my site's it was in 2007. As far as ideas, this is the way I would start out, using my own interests like crocheting, etc as content to start placing links to the interest for selling purposes. This sounds boring but its really does catch people's interest. They want someone they can trust. Thanks for the opportunity. Brenda

Emmanuel Afolabi

Topic: "CRATIVITY WEB" The major focus of the type of web-design am nursing about is on youth unemployment. The statistic record has shown that the numbers of youth unemployment world wide is 75 million. This trend need to be arrested urgently. I strongly believe that if our youth were fully inform about skills acquisations and opportunity available on web, it will definitely reduce the unemployment drastically. The computer informations and crativity of web design will play this role effectively. I therefore submit here that with careful exposure to web design technic and right informations, our youth could make their living through web design and crativity. Thanks. Emmanuel.

Adwin

It is nice to see something like this. I have had some experience using Zyma and I must say their Customer Support Rocks.

Charles Janoe

In response to your contest. I would have a website on the notion of "And you did this" ideas. Why would people roll through a stop sign when they know its bad, or why do people stand in a water puddle then get upset when they get hit with water by a car going throw the water puddle. The website would be asking if they were aware of what they were doing, or where they aware of the stupidity of it. The website would be something like that

Gaurav Singh Gahlain

Hi Daniel,
It would be fun to learn some cool ideas. Here's my idea:

I am from India and it is a country hard hit by corruption. I would love to create a website where people can come and share their views about the corruption in their region. While being anonymous, users can put evidences like photos and videos on the site. There will be tight integration with the social networks so that other people might join in. This being a serious issue, I am not sure whether the evidences will lead to any actions against the culprits, but at least people will learn about them being corrupt and the fear of possible notoriety might put some on the right path.

This site can be popular regionally, and might be expanded to other countries because corruption is an evil that needs to be eradicated. In India, people love to have a say in such things and I am quite sure this idea will gain popularity and will be a small step to bring India on the right track.

Ken MacDonald

Hello, my name is Ken MacDonald and I live in Trenton, Ontario, Canada. I am a 51 year old retired curling ice maker and sheet metal mechanic. I am in the process of learning how to make my own website right now. It's called the Funny Farm. Not much there yet except a bunch of funny pictures but I hope to add some useful links to good quality free programs that everyone can use. I have found that there are free programs out there for just about everything that are just as good or even better than the ones you have to pay for. Thank-you.
Ken MacDonald
56 Marmora St.#1
Trenton, Ontario
613-955-9461

Tahir

Hi!

I just read this post and I thought that I should share my idea on this blog. I want to create a website on SEO tips, tricks, Blogging and Make money online niche. It would be a mixed blog. I have the intention to make my voice heard and I want to share knowledge with other people.

Thanks for letting me share this.
This blog has been very helpful for me.

Hannah

Hello! My name is Hannah, and I am a freelance writer who resides in the United Kingdom. For a while now, I have been thinking about creating a blog promoting responsible pet ownership, focusing mainly on dogs and cats. Prior to writing, I worked at an animal rescue for almost half a decade so I have plenty of experience in this field and a lot of knowledge to share. My blog would include in-depth information on health and nutrition, training and behaviour, and so forth, along with the odd product review and updates on my own dogs: Finley, a Staffordshire Bull Terrier cross Rottweiler, and Darwin, a Miniature Dachshund.

I think a blog like this would be popular because, well, everyone loves animals, right? I have done extensive research within this niche and feel that there is definitely a place for this kind of blog. Most pet blogs are either written from the perspective of dog or cat instead of a person, or promote toys, food and treats full of cereals and other nasties that could be seriously detrimental to your pets health.

I feel that I could really make a difference within the pet community.

Thank you for your consideration,

Hannah

Shamir Islam

This might actually sound a bit out of the box, but I have an idea, or rather had an idea about building a blog about common passion. This would be a site where people could sign up for free and share their passions publicly. Like minded people could join in, and who knows, they could actually achieve something that way. Say, you're a tech savvy and you publish your ideas about building a home theater without actually having to spend a dime on it, and there's this another guy who thinks your idea is cool and shares his views as well, and maybe you two could work on some brilliant ideas to go to the moon with a bicycle 😛 JK. To sum it up, in this blog, people will only share their passions and hobbies with other people and interact in a creative way. Sounds a bit far fetched, does it?

N. Riconalla

This sounds really cool. Well I just to have and idea on launching a site that is about offering services like web development and web design and have the site that will do:
– displays recent projects
– get sample data/work flow on web development/design
– mobile website development
– user will able to book on projects they want to have
– downloadable freebies like logo, icons and images that maybe useful commercial or not
– S.E.O consultation

That is just what I want to launch my website.
Hope I'll get one. 🙂

Thanks.
Comments are closed.