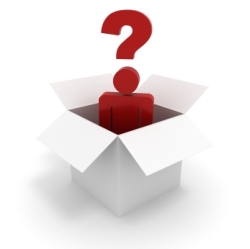 This post is part of the Friday Q&A section. Just use the contact form if you want to submit a question.
Malini asks:
I am in the process of building two websites – one about dance and one about music. I gave the dance website to a web developer – so he is using Joomla to create it. The frustrating part about it is – every time I want to update the content I have to ask him to do it. That is definitely not a long term option, so I will have to learn to do it in Joomla.

To avoid the same issue for my music website, can I use WordPress to create a website? I will be updating the content every week – but at least since I am familiar with word press, I can do it myself.

How hard is it to create a website using WordPress?
WordPress was born as a blogging platform, but today it is much more than that. I would call it a publishing platform (that is how Automattic calls it as well), because it lets you publish any type of content online, be it the products of an online store or the images of a photo gallery.
In fact if you visit the official WordPress showcase you will find all sorts of websites that are running on WordPress, from corporate and governmental websites to magazines and online communities.
The first part of your question should be answered. Now let's talk about how easy it is to create a "standard" website using wordPress.
Well, I would say it is as easy as creating a blog with WordPress.
The installation process is the same. The only difference is that you will need to play with pages instead of posts to create the website. If you want to use a static page as the homepage, simply click on the "Reading" tab inside the "Settings" menu of WordPress. There you will be able to select what page should be used as the homepage.
Finally, depending on the type of website you are building, you might need to load some special plugins (e.g., a shopping cart plugin or a membership management one). That is pretty easy as well, and most plugins come with detailed installation guides.
What about you guys, have you used WordPress to power websites and not just blogs? How did it work out?