Can I Use WordPress to Create Websites And Not Just Blogs?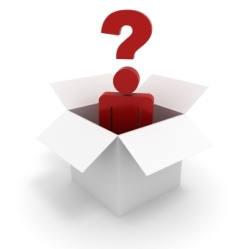 This post is part of the Friday Q&A section. Just use the contact form if you want to submit a question.
Malini asks:
I am in the process of building two websites – one about dance and one about music. I gave the dance website to a web developer – so he is using Joomla to create it. The frustrating part about it is – every time I want to update the content I have to ask him to do it. That is definitely not a long term option, so I will have to learn to do it in Joomla.

To avoid the same issue for my music website, can I use WordPress to create a website? I will be updating the content every week – but at least since I am familiar with word press, I can do it myself.

How hard is it to create a website using WordPress?
WordPress was born as a blogging platform, but today it is much more than that. I would call it a publishing platform (that is how Automattic calls it as well), because it lets you publish any type of content online, be it the products of an online store or the images of a photo gallery.
In fact if you visit the official WordPress showcase you will find all sorts of websites that are running on WordPress, from corporate and governmental websites to magazines and online communities.
The first part of your question should be answered. Now let's talk about how easy it is to create a "standard" website using wordPress.
Well, I would say it is as easy as creating a blog with WordPress.
The installation process is the same. The only difference is that you will need to play with pages instead of posts to create the website. If you want to use a static page as the homepage, simply click on the "Reading" tab inside the "Settings" menu of WordPress. There you will be able to select what page should be used as the homepage.
Finally, depending on the type of website you are building, you might need to load some special plugins (e.g., a shopping cart plugin or a membership management one). That is pretty easy as well, and most plugins come with detailed installation guides.
What about you guys, have you used WordPress to power websites and not just blogs? How did it work out?
Browse all articles on the Q & A category
47 Responses to "Can I Use WordPress to Create Websites And Not Just Blogs?"
webby

I tried using wordpress platform as a website instead of blog, it is doable but you need to find a suitable theme for it. Look for something that has no date for every post you make. It is a lot more faster to do it from wordpress instead of doing it the traditional way.

Web Marketing Tips

Daniel I think you should elaborate this topic more. As only few paragraphs are not at all good enough.

So I think you should start a series of wordpress, may be weekly post or by 15 days.

Barbara Ling, Virtual Coach

I always use WordPress to create my regular sites as well; it's a no-brainer. Many of the magazine themes contribute nicely to this.

Paul UK

In response to Robomaster (No. 22).

The reason for using WordPress to create a basic web site is because the client may want to maintain the site themselves and WordPress is a lot easier to learn then something like Dreamweaver.

Basically WordPress makes it easier to manage a web site and not everyone wants to keep a blog updated.

Its is quite an economical option for local non-profit organisations that have a restricted budget and don't have the finances to pay someone to maintain a site. They may have one non-expert who volunteers to keep the site updated.

Paul UK

I have created 3 non-blog web sites using WordPress.
I have found that in most cases the chosen Theme's CSS and PHP code needs to be altered so that the menus are correct.

I usually set up the blog part of WordPress as a Notice Board area where the client can post news and events.

Also when set up as a web site it is often preferable to remove comments. To do this fully, you really need to edit the Themes PHP code and also change the WordPress comments settings in admin.

Millard

WordPress makes a great website. The ability to get your pages indexed in short order is well worth it. Make sure you add the SEO Optimization Widget and the Sitemap Widget.

It does take some work though, cause there are so many themes. There is no one size fits all.

Cell Spy Software

I had opted for a very basic CMS instead of WordPress as I felt WordPress was more of a blogging platform. I may have to try and see how it works for more static websites in the future.

Leejii

I'm using WordPress for all my sites, I think it is perfect for building all kinds of websites, too, not just blogs.

WordPress is super easy to use, and most important, it is very SEO friendly, this is why so many people are using WordPress.

Robomaster

While wordpress is easily powerful enough to create static webpages, it isn't very easy. I personally don't know why anybody would want a static webpage – blogs are the rage nowadays and I have a feeling that old webpages won't last.

Malini

Hey Daniel,
Thanks for posting the question. 🙂

I can see from the overwhelming response that word press is the way to go.

So does it make sense to change the Joomla site to wordpress?

Steve

I have never run into an issue creating a full blown site instead of a blog with WordPress. I tend to use the pages instead of the post options for all the content.

V.C

It's quite tough to build a music wordpress website because there are very rare themes that can suit for a music website.
Just have a look at rockitpro.com. They are using wordpress code for there musicwebsite. Audio Player WordPress plugin

Angelica

I have created a hosting company, review site, a e-learning site. ALL wordpress-based.

You can do virtually ANYTHING!

Make money blogging | blogging for money

I haven't tried yet, but it shouldn't be so hard, seeing how easy is everything using WP!

Tom – StandOutBlogger.com

I am using wordpress for one of my clients websites and it is coming along nicely. It is all just how you utilize the features.

Sajib

I totally agree with the author. WordPress is created as the world's best blogging engine and content management system for websites. These days you can also create a forum using wordpress.

That means if you want to make something online, and need success with it, go wordpress.

BWI

Sorry, comment software blocked my code. Here is what to look for: php wp_list_pages ( ' title_li=&depth=1&exclude=3 ' )

BWI

I've done it a ton of times. Here is a good tip to start. If you title your main page Home, and tell WP to show that page first, you will need to exclude it from the main menu so your main menu doesn't say Home twice in a row. To do this just look in your header menu for something like this: The exclude is telling WP to not show the page with ID 1. By default most themes will not include the exclude string.

To get the ID for the particular page you are trying to exclude just look under the listing of all your pages in the admin mode, and hover over the link. You should see the number there.

The best part about using WP to build a site is that when it's time to add a blog, you are already done! Just create a page called blog, and tell WP under Setting->Reading to use that page.

Richard

I have been using wordpress as a CMS platform for my clients and love it. Simple to update.
With the right theme (we don't use free themes) a very elegant and effective website can be created.

Available Domains Blog

Thanks for the simple tips on making websites using WP.

Mark McGee

I've used it to build two sites so far and find it very easy to do once you get your head around pages, categories and specific page templates. Great for SEO and content management is a breeze.

Best use for me so far was the daily online conference newsletter that I created for my company – especially using the great video plugins: http://www.icmif.org/dialogue2009. The other site was for a local band so that they could update the gig & set lists, do some blogging and integrate with Twitter with minimal training: http://www.groovething.co.uk.

Not as suitable for large sites, you are better off with Joomla or, if you know what you're doing, Drupal. Or even building it from scratch like in the "old" days!

Mr. I

I have always been curious type guy and had quickly learned that WP can make sites. I have used WP to create a Classifieds site, a static site and now, I am making a review site.

WP is really flexible and it can be used to make upto medium sized websites. However, for big sites, Joomla is better as a CMS!

Yin Teing

Yes, the pages function can be manupulated to create the homepage of the website. But all the articles are written using the "page" instead of the "post", then these pages may appear as a series of tabs on most wordpress themes (unless the simplier themes that does not display tags are selected).

Gloson

I've been learning to create websites with wordpress and after hours and hours, I've finally turned Poetry Talents from a website into a wordpress website!

Now managing it is much easier since you have php, plugins, and blog features. It is also more automatic!

Gabe | freebloghelp.com

WordPress has evolved into an excellent CMS. I use it for another one of my sites that provides certification test questions.

Dana@Online Knowledge

I already aware of wordpress as website a long time ago. But, I am using wordpress only for blog till today.

Himanshu

I am playing with WordPress from the last one month to make a static website. It is know as WordPress as a CMS or Content management system, one can make a very nice and good looking website with wordpress that can be comparable to other website platform like Zoomla. There are lots of resources available on internet to use WordPress as a CMS.

Michael Martin

I would far and away use WordPress as a CMS for most any site, especially en lieu of Joomla.

I personally like to hand code most sites depending on scale.

,Michael Martin

Tim Trice

I use it for my hurricane website and I'm not fond of it. It makes a lot of things easier but whenever I want to add new pages (for new storms) it's very slow. I suppose that's normal with 2500 pages and counting. I'll need to add another 3,000 or so, soon.

I'm currently working with CakePHP on relating the tables and creating a desktop application from my site without having to log into WordPress to create/edit pages. Plus, I want to see all the custom meta tags I'm using that I have to edit frequently.

I suppose my situation may be a bit unique. I get good exposure and optimization so I'm not in a rush to exit WordPress right away

Rogelio Gudino

I haven't tried making a website with WordPress, only blogs, but I'm sure WordPress does it's job and there is no need to go to Joomla, Drupal, etc.
Comments are closed.