Blogging Isn't All There Is to Blogging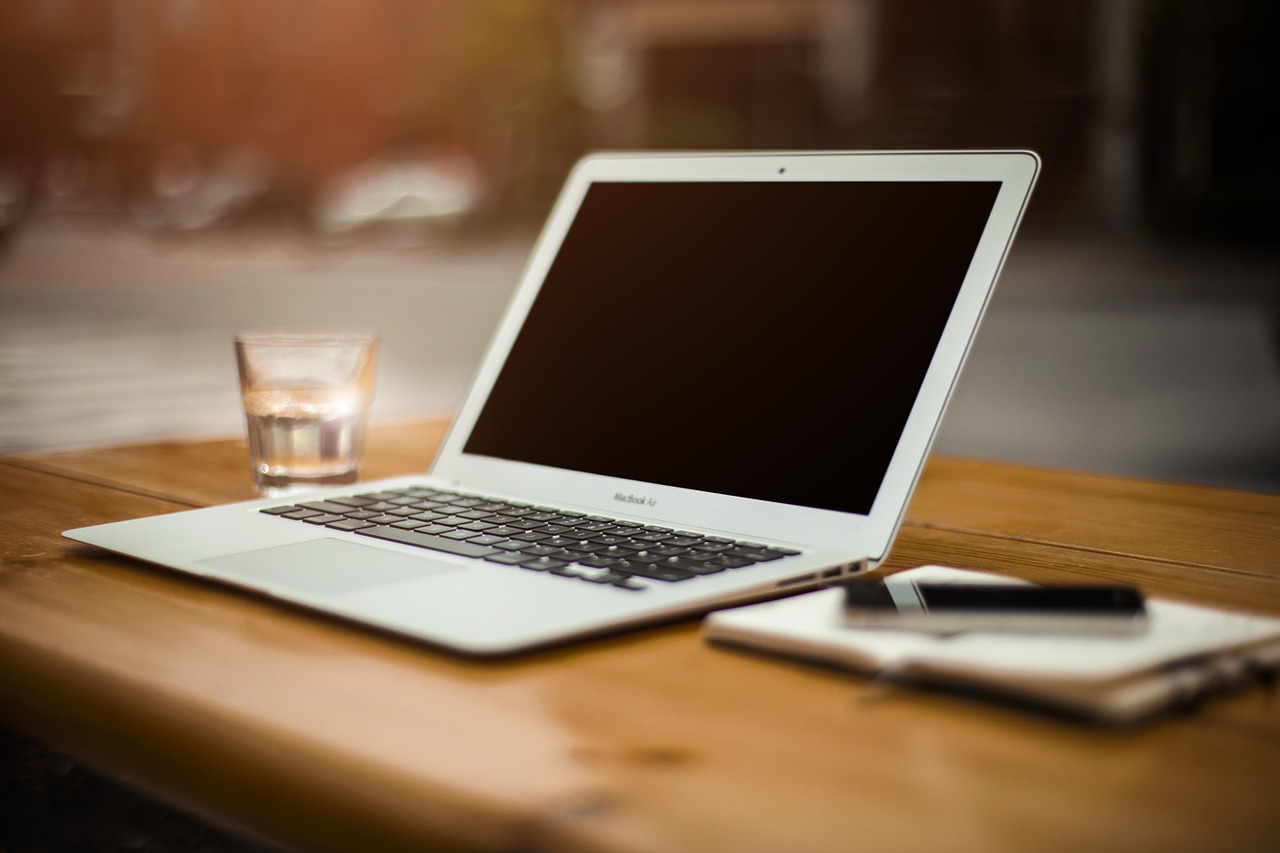 This is a guest post by Brandon Cox. If you want to guest post on this blog, check out the guidelines here.
Your blogging skills can go in one of two directions. You can grow and improve, reaching new heights of influence. Or you can slip backwards, but there really isn't a middle ground. If your blog isn't growing, it's dying, at least for today.
So how do you grow as a blogger? Most of us decide that since blogging is our niche, we'll focus our learning efforts there. We subscribe to as many blogs about blogging as we can possibly keep up with and determine to improve our skills.
I encourage you to do this – to read what's being written about our favorite blogging niche of all – blogging. But I would also encourage you to broaden your exposure to related fields and disciplines. It will deepen your writing, enliven your blog, and engage your readers in a fresh way.
So what related niches should you be perusing?
Developing Technologies and New Gadgets
Cell phones and handheld computers recently merged, in case you hadn't heard. Millions of people now consume information on iphones, androids, and blackberries, and that number will only continue to grow. Is the content you are publishing going to fit with a mobile model?
The Discipline of Language and Writing
Great bloggers are usually good writers. This doesn't mean it has to be your strongest point – bloggers with a variety of strengths can succeed in the field. But every post has the potential to influence people, so why not maximize the potential of your blog's influence by improving its core component – written content.
News Writing and Journalism
The day of citizen journalism is upon us. Even major news outlets are opening up opportunities for people to participate in news distribution regardless of their credentials. So there will be increasing opportunities for you, as a blogger, to interact with local and global happenings.
People, Psychology, and Philosophy
Blogs are hubs for conversation and connection. So the more you understand about how people think, the more adequately you'll be able to communicate ideas persuasively and build relationships with a strong community.
And the list goes on. The reality is, I could go through a dozen more, but eventually the list needs to turn in the direction that ignites the greatest passion in you. For me, it's leadership. For you, it might be marketing, sports, or underwater basket-weaving.
The point is, your blog will grow a broader audience as you deepen your exposure to the world around you. Inspiration in… inspiration out!
Brandon Cox is a pastor, web and logo designer, and blogger. He currently manages WeBlogBetter.com and Fuel Your Blogging.
Browse all articles on the Strategy category
20 Responses to "Blogging Isn't All There Is to Blogging"
jigen shah

Hi Brandon your way of expressing your thoughts is just awesome,
Nowadays there are tons of new blogs coming out daily so our blog should stand out to face the heat and the step by step procedure written in the article will definetely help the cause,After reading the article i will definitely try to write something on Developing Technologies and New Gadgets. . . .

PRAV- perfect blogging

Great post to look into and can be a great help. Have a good reader ship and best of the luck for the more and more great posts like these.

Julius

I like your point about People, Psychology, and Philosophy. In addition to knowing how people think and react, we can also get lessons and values in these topics that we can incorporate in our writing approach and overall behavior towards writing.

Melissa

I think you have to be a good writer but you should always put your personality in your posts. You can have valuable content but if it isn't written well people won't continue to read it.

Melissa

Jason Koertge

Great post. I spend tons of time reading nit inky about blogging and social media, but also about the tech that makes it easier for me to publish and market what I write.

As a side note I just found a great iPhone app called Regator that is great or finding new stuff to read that is related to blogging, social media and technology.

Having owned a hyper local news blog I have lots of experience I blogging about stuff other than blogging, and if you aren't on top of the latest trends in writing and the technology that makes it easier than you'll get left behind.

StopJustDreaming.com

What do you think about transparency these days, and "you-branding"?

I know blogging is all about these things, but still many people try to pretend they're someone or something they're not..

How does this effect blogging, and do the readers tell?

Best,
Jan
StopJustDreaming.com

Vivek@InfoEduTech

Well it's always be the topic of debate. Since every blogger has his own views on the same topic. every blogger is a good writer the only thing that matters is that how much he would work on it to make it a perfect?

Restaurant Pagers

I see so many blogs that were obviously created with the intention of posting frequent quality updates, but after a while the owner has lost interest and found that the blog dosent get the instant traffic they had hoped so they give up. Of course they then find it dosent ever get traffic and eventualy the blog dies. It takes months of posting quality content to reap the rewards. Paience is the key.

Kang Yudiono

I totally agree with your opinion.
Related niches will make our content more valuable and fresh.

alamin

I read all part of your post, it seems good but i am not totally agree upon u, actually most of the blogger are good or not bad in writing.

Kiesha @ We Blog Better

Hey! Awesome post as usual!
I think as a blogger, it's definitely a good idea to follow a variety of blogs in a variety of niches – I think this helps increase your perspective and provides more opportunities for creative thinking. It also helps you better understand the different challenges bloggers face in various niches. You can allow create some unique alliances that way.

poch

It's as if Brandon described my main niche because I write all about the related niches he mentioned. That was very encouraging!

Deek Dubberly

Hey Brandon. I enjoy following your work on a number of different sites. I too am a pastor and social media buff. So I feel like we're relating in a really small niche here.

You said, "If your blog isn't growing, its dying…" That scared me. My blogs aren't growing very much. Have I put in all this hard work for nothing I realize that you use the term "growing" here to refer to several different things. But I think that your post assumes that real growth must include enhancement in readership results. For many hard-working bloggers out there this might be a little discouraging. So here's a couple words of encouragement for those of us who aren't currently or quickly seeing more and more people flock to our sites or subscribe to our feeds:

If your blog's readership isn't growing, but you are as a blogger then I don't think that "dying" is the best term. Also, there's the fact that even if your blog isn't growing in readership, if you're putting decent content out there on a regular basis then your archives are growing. And one day people will discover that you've been doing good work under the radar for some time.

Just some thoughts to add to your already great post.

cyza

I have several niche blogs. But, I always spend time in my blog that I just put in any of my thoughts. No niche at all, just purely musing around…hahah

Chris Peterson

You are right! A blogger should be great writer with advanced thought of marketing technique. If he/she has no advanced thinking power about convince to visitor through his/her writing skill, and then there is no use.

Any way thanks for your great tips!

DesQue @ SocialDiets

I prefer to think of blogging as a HOBBY you do everyday, to keep up with the times, the cash would be laster, not in front or central to your goals.

If you adopt this strategy and ENJOY blogging without profits FIRST….then people can see your really doing it for the fun of it.

qimi

Yes, Blogging not only for blogging, but also to sharing with others. So,.the quality of contents must be maintained well

Chester

Great bloggers are usually good writers.

I coundn't agree more. The written content is the sole key to make your blog grow. Should have interesting content and totally updated.

highnurse

right

Pinoy @ How to blog

Agree with you there. It's really a big advantage if you're great in writing
Comments are closed.