Blogger for Hire: How to Find Blogging Jobs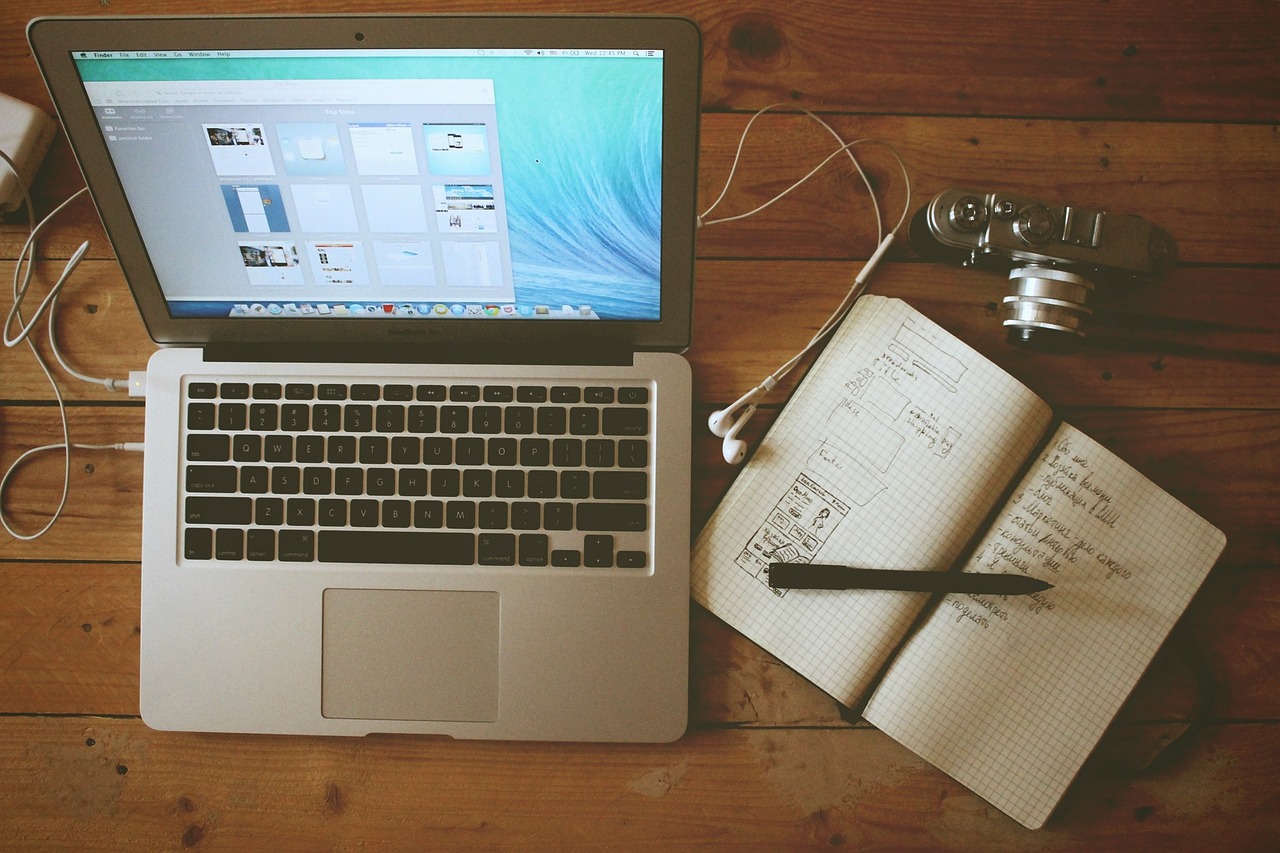 If you enjoy the writing side of blogging, you might be interested in selling your services as a blogger for hire (also called a freelance blogger or ghost blogger). Businesses hire you to write blog posts, and you might take on additional tasks like source photographs, insert backlinks, and manage content from month to month.
The money can vary from $1 a post right up to $1 or more a word, depending on the needs and budget of your client. Obviously, you're keen on hearing about the high-paying blogging jobs, although you might be thinking; "you're making that up, Steff! I've never seen a freelance blogging job pay more than $20 on a job board. Where are these magical $100+ jobs, and how do I get one?"
The most lucrative blogging jobs aren't found on job boards, they come in the form of business and corporate clients looking for high-quality writing. I specialize in writing for these clients, and I want to share with you some of the techniques I use to obtain high-paying blogging clients.
1. In Person Networking
Business owners live in a world of leads and referrals, so if you want to write for them, you've got to become part of their circle. It's difficult to do this when you're holed up in your bedroom, hunching over your computer.
The key to finding high-paying freelance blogging clients is to build a network of business contacts within your local community. They could be builders and bakers, pharmacists and apparel designers, lawyers and chiropractors. The key is, these are people who aren't writers and probably don't have the need or budget to employ a writer on staff — but they do need solid marketing tactics to grow their business.
These business owners are also in contact with other business owners. If you work for them and do a fantastic job, they're probably going to recommend your services to other businesses. This is called a referral. The key to getting referrals is to network like crazy, be as helpful as you can, offer your services as solutions to business problems, and give out referrals of your own.
There is a range of different networking groups you could join, such as BNI or Leads Club. When you join a networking group, you attend a regular networking meeting where you meet with different business owners across a range of industries. You refer businesses in your networking group to people you know who need their services, and they do the same. As your network grows, so does your list of blogging clients.
Chamber of Commerce groups and professional associations are also great opportunities to expand your network.
2. Targeted Guest Posting
We all know that guest posting on popular sites is one of the best ways to build an audience and get our name out there. Unfortunately, too many aspiring writers miss their target market when it comes to guest posting.
Writers hear the advice, "write what you know," and focus their attention on writing about writing. This is a great system if your ultimate aim is to make money teaching others to write, but isn't so clever if you're trying to find writing clients — most writers are obviously going to do their own work.
Instead, focus your attention on writing for blogs that are read by the clients you'd like to work for — this means business owners, magazine editors, entrepreneurs and corporate leaders. Writing a guest post on the benefits of a company blog will be more likely to result in a new blogging client if it's posted on a small business blog than a "how to write" blog.
If you write in a particular niche, such as health or weddings, make sure your byline appears on the major blogs in that niche. Part of your strategy for gaining new clients is to brand yourself as an expert, and writing for the major sites will help to establish your credibility.
3. Offering More than Posts
We all know a blog is much more work than just writing articles and posting them online. If it weren't, DailyBlogTips would struggle to fill its content schedule. So why do so many freelance bloggers stop after they write "THE END"?
Offering your clients a complete blogging package shows that you understand the complexities involved with online marketing, and that you're able to translate successful blogging techniques to their business.
Most business owners don't know what to do with a blog post once they receive it — so you are providing a valuable service by taking their content marketing off their hands.
I offer content management services for clients — meaning that I manage every aspect of content strategy, from writing articles to sourcing sites for guest posts, to replying to comments, tweaking blog content for SEO, uploading text and images, tracking analytics and any other tasks associated with blogging. I can provide the client with a progress report demonstrating hits, conversion rates and blog growth.
Offering a complete package enables me to charge a higher rate for my services, as businesses are getting more value.
Freelance blogging doesn't have to be slave labor for $3 a post. You can definitely earn a high-income writing blogs for business and corporate clients — you just have to find the clients first!
Are you working as a blogger-for-hire? How did you get your first job? How much money are you earning as a blogger-for-hire, and what are you doing to earn more?
Steff Green is the small business copywriter and artist behind Grymm & Epic copywriting & illustration. Her philosophy is "badass words for serious businesses", and she's available for copywriting, freelance blogging, content management and illustration jobs.
Browse all articles on the Monetize category
11 Responses to "Blogger for Hire: How to Find Blogging Jobs"
Ken

Steff,

You're my new best friend. I love the idea of offering a package deal rather than just a written post. I think that the "relief" this will offer clients who don't really know "how to blog" will result in a more loyal customer base.

Great post.

Ken

Linda

Steff, this is just what I needed. Every once in a while I get a bit frustrated and can't handle all the 'blogging is not a job' remarks. I am not a fulltime blogger yet but your advice has certainly helped to build my trust that one day, I will be. Thank you!

Steff

Khan – it can be hard to break in to the bigger blogs and higher paying markets, but I guess the key is to be persistant and keep the quality of your writing and your interactions high, and eventually you'll get noticed. All the best bloggers started at the bottom, too. Good luck!

Steff

Sabbir – You're absolutely right. A huge part of any freelance business (blogging or otherwise) is maintaining a strong client network. You do that by consistently producing high-quality work, and by making sure you're always first on their mind for writing jobs. You've got to keep in regular contact, and a few extra minutes to source the best picture or provide some kind of additional value to your blog posts (I often provide sample tweets they can use to promote the post) can pay off big time.

Steff

George – good for you! Congrats on scoring some $50 per post jobs. It's a great feeling when you start moving up the income levels as a writer.

Steff

Mahaveer – Thanks! You are right – experience can play a huge role when it comes to getting hired as a freelance blogger, although it depends on the industry and what the client is looking for. Many clients are less concerned with the number of visitors to your blog, the number of posts per week or the number of comments then with the quality of the writing – demonstrate that you can write with an engaging and consistant voice, and you're well on your way.

Leslie

I spend a tremendous amount of time writing for my own site. Realistically, is guest/ghost writing worth my time? Why would I sell my time, expertise and writing for close to nothing? Even $100 bucks per post seems barely worth getting out of bed. Maybe I'm just a slow writer, with archaic tech abilities, but it takes time to write an interesting, informative article with links, and citations. What gives? Are we being used? I feel so dirty.

khan

hmmm…. interesting post new bloggers get benefit from this post but there is problem always for new blogger is that high ranked blog sites give not so much opportunities to write there thoughts so new comers go low ranked sites first to show and impress others with their writing skills

sabbir

Really a good post. Bloggers will be benefited with this. If one can write a quality post for his first client them it is obvious that he will be hired the next time also. The thing one should focus on is growing relation with the clients. And try to be a active blogger.

George@seekdefo.com

I was not much into freelancing but of late i came across many sites offering others 50 dollars per guest post and i jumped the bandwagon. However i would stick with blogging alone.

Mahaveer

Nice post. People can make a nice income from blogging and through freelance blogging. Experience can also decide the earnings of freelancers. as a well experienced writer gets more than a newbie.
Comments are closed.