Are You Sure That Niche is Right for You?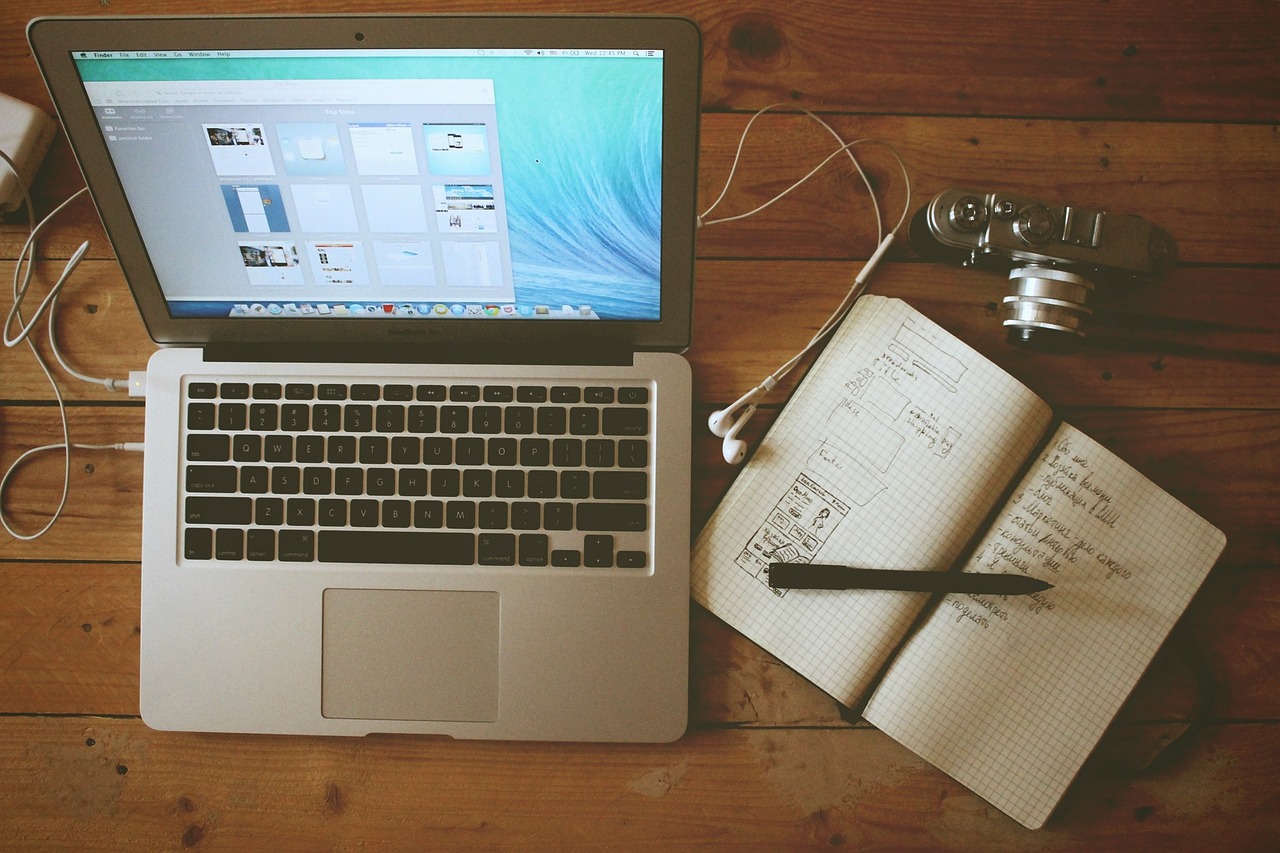 This is a guest post by CMP. If you want to guest post on this blog, check out the guidelines here.
A lot of people want to make money blogging, and a most of these people will fail miserably. There are 1000 reasons why this happens (and happens so often), but I find that one of the most common reasons a blog fails is because of the subject it is about.
No, not because you picked a subject that is way over saturated. And no, not because you picked a subject that is hard to monetize. What I am talking about here is when you pick a subject that you, the writer, have no business writing about in the first place.
You see, the number of people with blogs about a subject they either have no real interest in, no real passion for, no real experience with, no real knowledge about, or any combination of the four, is, quite frankly, pretty freaking insane. And hilarious.
Seriously, do you have any idea how many blogs there are about "making money online" that are written by people who have never made a cent online? Or how many blogs there are about "blogging" that are written by people who don't actually have anything close to a successful blog? It's kinda like a fat guy writing about weight loss. They lack significant knowledge about it, and they certainly lack first hand experience with it, but they see other people blogging about it successfully and making decent money, so they decide to try it too.
I mean, if it works for these people, it will surely work for you, right?
The obvious problem (well, obvious to me at least) is that you don't actually have any knowledge about or experience with the subject. And, no matter how talented of a writer you may think you are, this tends to come through to your readers. You'd be surprised at just how easy it is to tell when you are reading something written by someone who is truly knowledgeable about a subject, and when you are reading something written by someone who is mostly just rewriting stuff they've learned from someone who actually IS knowledgeable about the subject.
It's a big difference, and it's usually quite noticeable. The result? Your blog will probably fail. People seeking information want to get that information from someone who is truly qualified to give it. You aren't, and they will most likely notice.
It's also entirely possible to be knowledgeable about a subject, but still not really be interested in it or passionate about it. This will again come through to your readers, but the even bigger problem here is that one of the keys to having a successful blog is time. It is extremely rare (you might as well read that as "impossible") to see a blog become a success overnight. As I'm sure has been mentioned on Daily Blog Tips before, it takes time. In some cases, lots of time. And, if what you are blogging about isn't something you are truly passionate about and interested in, guess what? This will be the slowest passing time you've ever experienced in your life.
In most cases, you will completely lose interest long before that time is ever reached. The result? Your blog will probably fail. You can't fake passion, at least not long term. You may be able to fool your visitors for a while, but you won't be able to fool yourself.
In the end, it's pretty simple. Blog about a subject that you are at least somewhat knowledgeable about, and a large amount passionate about. If you don't, you are putting your blog in a position to fail from day 1.
So the question now is, how do you find this magical blog subject that fits the above description? Well, there's a few ways, but here's my personal favorite tip:
Go to your family and close friends and present them with this question: If they had a problem of some kind, something that they needed help with, something they couldn't figure out, something they didn't understand, something they had questions about… what would make them say "Hey, I need to call [insert your name here]!"
The responses they give should give you a really good idea of the kind of stuff you should be blogging about. And once you have that, you're set. Only 999 other possible reasons for why your blog will fail. Look on the bright side though. At least you're starting off in a position to succeed. Many people don't even have that.
CMP blogs about blogging, internet marketing, and making money online over at Create Market Profit. Amazingly though, these are all subjects he actually has some knowledge about and passion for. Who would have thought?
Browse all articles on the Blogging Basics category
30 Responses to "Are You Sure That Niche is Right for You?"
Ken

It's about passion,style and connecting with people whatever the niche may be.We all have to start somewhere so I believe blogging about a subject that you are not yet an expert is is not so bad.

Look at some of the a-list bloggers.Wouldn't you just love to see some of their first posts?

I liked Web Marketing Tips analogy about the fat guys road to loosing weight and helping people along the way.

Hey,I am not a expert in internet marketing but I am making enough money to pay for all my internet expenses.So I'm passing that information on to others *which* I read about from other people more experienced than me.

Is this my niche? The jury is still out.

Good information overall CMP,thanks.

Olashile

I agree with those that says blogging should be about what you love.
i think it will be wise to blog about things that will improve the lives of others even if it means giving off vital information for free

Promotional Products

Very intriguing article, I think your post applies to general business as well. When people know what they are talking about in business consumers are usually more receptive. Finding the niche that works for you can be difficult, but once you find the area of your expertise that is needed you are golden.

Asia Mission

Is it possible to be a successful blogger with no writing skills? Even if one is knowledgeable and passionate about a certain subject?

Harson

I read this kind of idea in some blogs. there is a point that is clear, to blog on something that you are passionate about and have much knowledge.

but, i know some friends who make good research to make their blog, even though they initially did not have sufficient knowledge about it. they have the passion for it, but learning to perfect it along the way.

what do you thing of such people?

Web Marketing Tips

This line of your tell whole story

"It's kinda like a fat guy writing about weight loss."

But dont you think that fat guy is more passionate about this niche … and can run a blog with his ongoing treatment for weight loss.

If he will succeed than his blog will be a great source to get the information about how to loose weight.

Denny

The painful truth is that you nailed it!

You've just saved me a boat-load of time and money on a site I was going to launch. Thanks for the reset.

Boerne Search

I think I hit all 1000! 😀

But things are getting better. 🙂
Kane

Jason

The sad part about this is that people who should read this post will never find it and keep making the same mistakes.

There are just too many blogs out there that should be closed down.

Judith

It's always been about "niche" online. Maybe folks don't know the meaning of that word which is "a distinct segment of a market".

So say someone has a niche. They then need to be knowledgeable, passionate and involved in that niche to succeed.

If you don't have experience in your niche, how can you possibly expect to generate any income or run a successful business within that niche? The answer is you can't.

What contributes to this is all the fast and easy, hypey sales pitchy junk out there making claims of posting to dollars. There's no such thing as fast and easy success — on or off-line for that matter.

Having a successful Blog is ALLOT of work. Takes a ton of time, commitment and knowledge to pull off. Don't know your market or your niche? Don't waste your time…

teratips

yes my niche TeraTips is right for me

CMP

Hey, glad you guys liked the post. Thanks again for letting me do it Daniel.

About the "learning as you go/don't have to be an expert" idea… I really have no problem with that as long as that is clearly what the blog is about. You know, just someone who is interested in a subject and wants to blog about it. That's fine, no problem.

What I don't like about the "learn as you go" idea is when it's happening on a blog where the writer is taking the point of view of some sort of expert when in reality it's just them doing an impression of an expert. Huge difference, and this is what's happening most of the time (especially in this niche).

@Eric C: It's a joke, really. They see people making money doing it and just try to emulate it as though that's all it takes. If guys like John Chow blogged about knitting, there'd be about 100,000 horrible knitting blog's written by people who can't actually knit.

@Bob Hughes: Without knowing any real details or specifics about what you're asking, the best answer I can give is… yeah. Unless of course what you mean by "business opportunity" is "silly pyramid scheme" in which case, I'd recommend not wasting your time.

@Hal: Ha, maybe next guest post.

Gail

Personally, I like the idea of learning as one goes along – as long as the person is totally honest about it. The issue of being perceived as a phony doesn't occur unless one is pretending to be something he or she is not. Honesty is always the best policy – in all of life, not just blogging!

Hal

This is a very good reminder of an obvious concept. Straying off topic is so easy to do, and the more narrow the subject the harder it becomes to generate new ideas. I think the key is *new* ideas.

About 25 years ago I graduated from a photography school. One of the first things we learned was, everything in the world has already been photographed. Your job is to make a picture with a different and unique slant. I believe this same principle applies to blogging.

I don't agree with the learn as you go idea. You have to have some knowledge of a subject, else you will be spotted as a phony. Here is another obvious reason to "write what you know" and do it well.

I'd like to know the other 999 reasons blogs fail. 🙂

Daily Good Tips

Ha..ha… I agree with you…the good niche is if the niche follows the blogger ability and knowledge. But, now many bloggers just follow other bloggers because of they don't have idea to choose a niche. I seldom make a niche I like general blog, I can fill in my blog about my experiences. Money will come if i have good blog, but I think my blog still bad, so I just earn little money. Thanks Daniel.

GoBusiness101

Blogging is a way that expresses oneself. It is not about money. Passion first and money will follow.

Chester

So true. You have to be passionate about what you blog about. It works best more when you're into it or your interests are there, the experiences so to speak. The readers must relate or feel you.

Sanjeev

These days people are just opting for may be free or self hosted blog and start writing about technology,computer or may be review and the fact is that they never ever used them honestly.

"They are just doing because others or may be their friends got some cheque from Google Adsense"

I totally agree with you Daniel that a person should think about a niche of his choice or he may evolve with a niche or his interest by time. Any one who are interested in blogging should go for a free platform for atlease 15 days and should check whether he is just copying other's work or creating his own.
Patience is the key for blogging, should keep in mind and blog about your interest only then only you can survive.

Alex Lim

Right, you should start something out of a genuine purpose and behind that drive- your interest, skill, knowledge, experience should also support that purpose. Don't be compulsive, there's no short way to success and definitely no shortcuts to be an instant master especially if you're just a baby in this field. Learning is a process so start from the basic; it's the normal thing to do. Update yourself from the leaders of your niche and put knowledge into action. From there, you will further understand your chosen niche and be a guide to others.ss

Bob Hughes

I totally agree with you as I have tried to do it in the past and guess what? It failed.
Here is a question – what about if you want to blog about a particular business opportunity that you are involved in? What is the best way to approach that? Just be very passionate about it while explaining the benefits of the opportunity?

Eric C

Totally agree. There are way too many make money online blogs, and i have no idea why. It actually kind of deadens the blogosphere.

Peter

I believe you don't have to be an expert in niche to be able to write about it. I mean nobody is expert at first, you have to learn everything somewhere, right? So I think all you need at the beginning is the niche you are personally interested in and willingness to improve your knowledge. You can write about it also if you are not an expert (of course no duplication of articles you have read), but you should be able to add your personality into writing and value for your readers. The value don't have to be every time the completely new information, it can be for example your catchy writing stile, or your personal point of view. After some time you can become an expert as well.

I would not discourage new bloggers to write just because the are not completely familiar about the niche. All they need is passion and ability to learn new things.

What do you people think?

Syed Akram

Yes there are no doubt there are a lot of people who blogging about making money online actually not making money online.

The main problem here is, how we can help people who not making money from their blog to making money?

One of the solution here is ask them to blogging about why they did not making money online. Yes speaking the truth about yourself in your blog is the answers. People love sincere people. and will help you a lot.

As in my blog speaking, the truth is I'm not making money online yet. But what I'm blogging about is right now is about me been coaching by my mentor Alex Jeffreys how to make money online.

BC

I agree with you on one part; that one must have a passion about what he/she chooses to write about.Passion acts like a motivator and therefore an important reason to succeed or stand out.

However,I think one doesn't have to actually 'live and breath" what he/she writes about in order to be successful. For example,my blog focuses on news and information about celebrities.Do I have to be a celebrity myself to do that?What about being just a good writer who knows and understands what I am writing about?

andreavailable

Absolutely right ! But sometime i think that…
"To blog successfully you have to be passionate about something and stay true to it."

Props Blog Ideas

As a new blog writer, this really gives me some great insight. While I have no experience regarding blogging, I can absolutely understand blogging about something people can't get you to shut up about (because your probably know more than they ever wanted to know).

The challenge I'm having is picking a niche/subject to focus on. I have interest in half a dozen so right now I'm blogging about them all. I really enjoy pointing others to thinks I really enjoy, so that's where I've started.

My question for those with experience, should I stick with what I'm doing now? I figured I would just see what area I get the best response from and slowly start to focus more on that specific niche. Kind of like Daniel Tosh, start broad, and get more specific until only a few people are laughing 😉

Blake Waddill

ffoucaud

You're quite right.
Famous blogs seems to be written by authors who are knowledgeable and passionate about a given subject.

But that don't prevent anyone to learn and improve the quality of his blog.

Paul

I am absolutely agree with you about being passionate wether it's blogging or something else in this life ( why do you think so many people are miserable at their jobs?- no passion, interest,desire to secceed).
On the other side, there is a slight chance to succeed if you "fake it till you make it".
You can fake passion, knowledge, skills…
Another question is :"For how long?"
If it was all about passion, we wouldn't have so many mediocre salespeople.
If I'd asked my friends and family that question (If they had a problem…), I would have never started any of my businesses

Tuesday Hall

For some people, sometimes, its all just business. Or.. the alternative is to find someone to "ghostwrite" for you. Someone who really loves the niche you want to profit from.

Stefan

I wrote a similar post on why you need to love your niche a few months ago. There are several reasons why people tend to blog about things they are not fully knowledgeable on but who are we to judge? A blog is more often than not personal and every person do have his own reasons to run it.

When it comes down to finding your own niche I always recommend people to create some niche sites. It's easy and you will make some money while finding out what you really want to write about.
Comments are closed.