Announcing The DailyBlogTips Reader Reward Program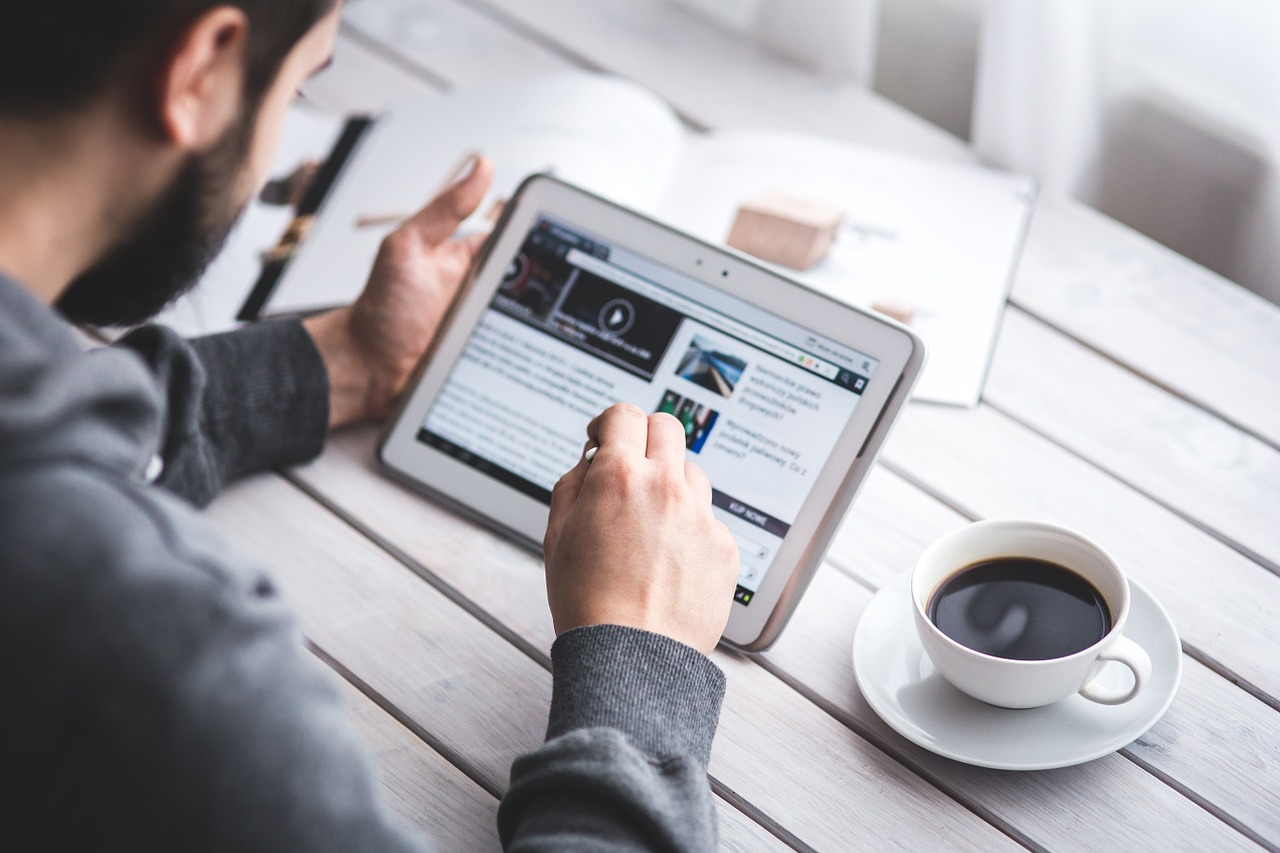 I said it numerous times before: without you guys, the readers, this blog wouldn't have much sense. It's because people like you who visit the site pretty much every day (or read the posts via RSS) that I get motivated to keep coming up with new ideas and publishing new stuff.
That being said, I never really did anything to retributed this attention. Sure, the content on the site is completely free and (at least slightly) useful, but I decided that I wanted to do more. That is why I want to announce the "DailyBlogTips Reader Reward Program."
How It Works
The program is pretty simple: every week one of our readers will be selected (according to the rules I'll explain below) and he will be rewarded $1.000 in cash. I'll personally send the money via Paypal, so the if you want to participate you must be able to receive money via Paypal.
The Rules
Here is how the weekly winner will be selected:
Every post published on the blog will contain a sentence at the bottom with a letter. Something like this: "Reader Reward Program Letter: T"
Combining the letters you'll find on consecutive posts you should be able to form a five-letter word (one letter per week day).
Once you know the word (either because you can guess it, or because all the letters have been revealed already) you need to send an email to daniel@dailyblogtips.com with your answer.
The first reader to email me the correct word will win the cash prize.
Readers have one guess each, so you can't email me the whole dictionary!
Sounds cool right? Imagine what you could do with the $1.000 you'll earn. Next Monday the first letter will be out, so stay tuned!
Browse all articles on the General category
33 Responses to "Announcing The DailyBlogTips Reader Reward Program"
Tinh

It seems a lot of bloggers got fooled on Aoril Fool Day LOL

Alan @ Work From Home

Great joke, Daniel. I thought about doing something similar, but maybe next year! LOL

I always enjoy the insights you provide and being a reader of your blog, even if there is no cash incentive. The awesome tips and advice are a reward in themselves.

Keep on blogging my friend!

Mani Viswanathan @ DailyBlogging

Impressed with the way you wrote this post. Replacing a dot (.) for a comma (,) Awesome!

Rakesh Kumar

Quite impressive try! Daniel

Nick Kern

I love Daily Blog Tips! Since I started in December I've visited almost every single day and learned more and more about how I can succeed, you've led me to great discoveries on SEO and promotion, and now you're leading me to money! Thanks so much and I can't wait for the rewards program!

Martyn | Two Hour Blogger

This is the best April Fool's day joke I've heard today. It's cooler than Copyblogger and Zen Habits.

In fact, it's such a good joke that I'm going to do this on my own blog next year.

Except, it won't be a joke. It'll be real.

And the reward will be $1.00,000.

Nhoel

and i dont know if it's just my pc or not, but i see a period not a comma.

Nhoel

it's not a good joke if this is for April fools day's sake.

Patriots

You have to remember, in most of the world $1.000 = One thousand. The decimal and the comma are switched.

$1.000 in Germany (for example) = $1,000 in USA

Roseli A. Bakar

Nice try Daniel. LOL

Maaike Quinn

Lol

Jerry

"Imagine what you could do with the $1.000 you'll earn."

Value menu here I come! Or maybe a newspaper? The opportunities are endless!

Bamboo Forest – Tick Tock Timer

haha, this was good!

Shahzad Saeed

You'll give money to the first person! I think it would be great if you select randomly

Evelyn

"…will NOT contain a sentence at the bottom with a letter." $1.000?!? Hmmm… Happy April Fools Day, honey!

Pssst… I'll read you anyway. 😉

Stephanie Orges

Carefully-placed typos on April 1st FTW!

John @Geekcyclopedia

Ya, the reward is $1.000, wondering what I will do with so much money 🙂 Best April fools joke ever! Cheers.

Raghu

There is difference between $1,000 and $1.000

Good One Daniel.

Young Yang

Yes, I think this is just for a joke for April Fool's Day, just as what Daniel had done every time before.

Tuan

haha, year so the reward is just 1$, lol.
Happy April Fools!

Justin

Is this real or what?

Daniel Scocco

As real as it gets (on April 1st, that is).

Blain Reinkensmeyer

Happy April Fools day Daniel!! This is a good one and it looks like many readers will be searching for those letters. You should make the first week "A P R I L" and then next week "F O O L S". 5 days in a week, it'll be great! Cheers.

Rison Simon

Brilliant Daniel. Great April Fools day. With this, Gmail Motion, Google Autoresponder, Techcrunch jokes. This is the best april fools day ever.

Anastasia

You mean "Every blog post WILL contain"? You must've been so excited typing the post 🙂

Daniel Scocco

Ops. Thanks for the heads up!

Kirk Taylor

That's an exciting way to generate traffic! Congrats and you just added a daily reader to your blog. I know I'm an army of one, but this is really good.

Veron

Is that $1.000 or $1,000? I couldn't help but notice that it is April 1st.

Pothi

Today is "April 1".

HP van Duuren

I can receive money via PayPal (on my Writing Lifestyle Blog I even have a PayPal Donate Button where I can receive money)

It's an Interesting Idea, as a matter of a fact, I like the idea so much that I might think of some sort or a – Readers Reward Program – for my own Blog!

Thanks for this idea,

All the Best,
To your Happy – Blogging – Inspiration,
HP

Rison Simon

This is the best thing I have heard for a long time. I have been a loyal reader of DailyBlogTips for a long time and it feels great now that you have introduced this program. I have a question though. Can a reader win multiple times if he guessed the right answer first? Hopefully I can win at least once. Thank you Daniel.

Daniel Scocco

You can only win it once every six months. This is to give everyone a chance.

Rison Simon

So this is going to be a really long event. I like it. 🙂
Comments are closed.