5 SEO Principles I Learned Over The Years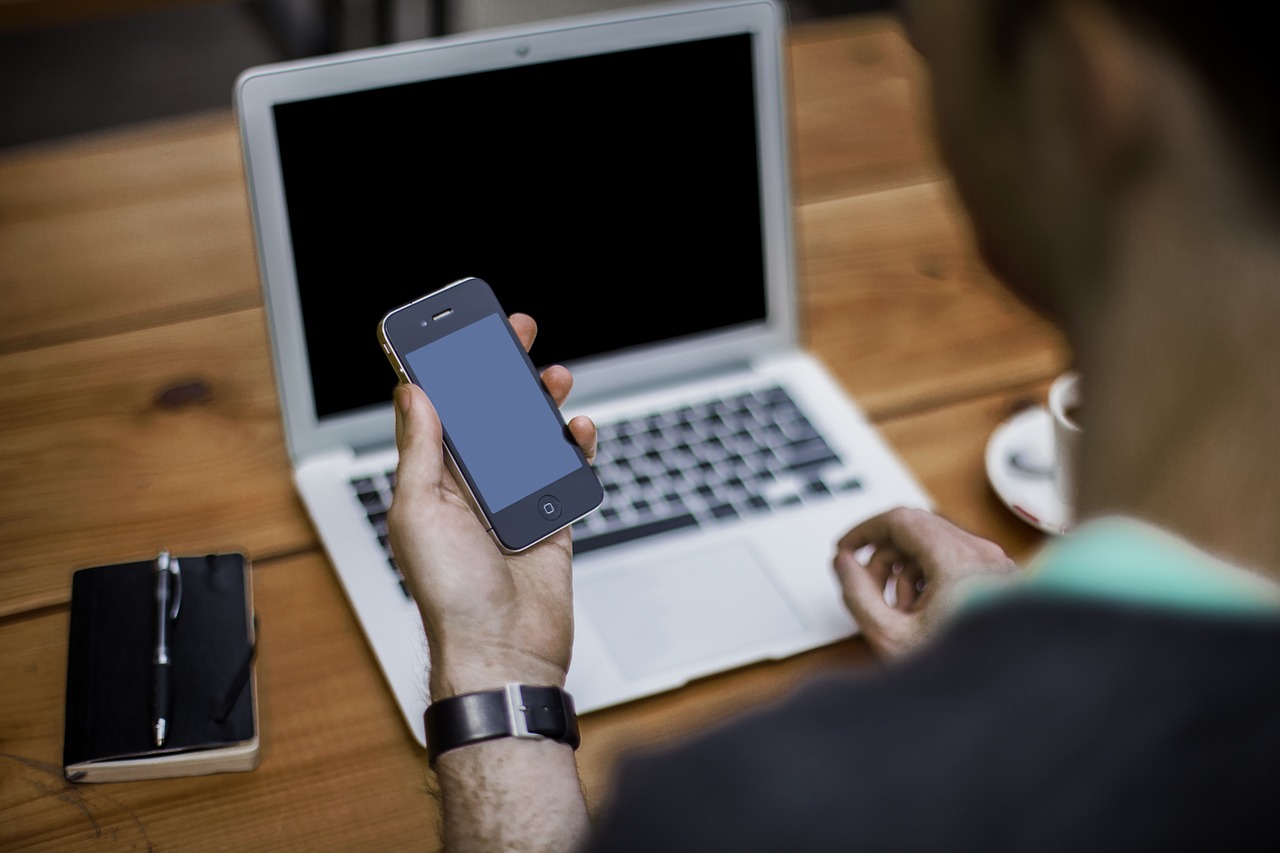 I don't consider myself an SEO expert, but I have been in the trenches for many years already, and managed to build some fairly successful websites when it comes to search engine traffic, with a couple of them breaking the one million monthly visitors mark.
Over this time I came across many SEO tips and tricks, but those come and go. On the other hand there are some basic principles that never change, and I want to talk about some of them.
1. Clichê as it may sound, content is still king.
You probably already know this, so I won't waste too many words on this point. But yeah having unique and useful content is still the cornerstone of any SEO strategy. Without it no sophisticated SEO tactics will be able to drive a lot of organic traffic to your website.
2. You have to partner with Google, and not compete against it.
When trying to optimize your website for Google you have basically two approaches to follow: you either co-operate with it or you try to out-smart it.
Out-smarting it involves trying to find loopholes in the algorithm, ways to trick the search bots, methods to artificially increase your rankings and so on. The so-called blackhat SEO. In my opinion this is the worst approach you can follow, as it might work in the short term, but in the long run you'll probably have a lot of headaches.
If instead you play along with Google you'll be building a more solid asset out of your websites, and in the long term you'll receive a lot more traffic from it. You can read more about this on Danny Sullivans' post No, Advanced SEO Does Not Mean Spamming.
3. Understand Google's business model
In the previous point I talk about partnering with Google, but what does that mean in practice? It means that you should understand Google's business model and support it with your websites.
Essentially Google makes money by serving search results that match exactly what people are looking for, and by serving ads both on those search result pages and on partner websites that have content matching the search queries.
In other words, if you want to rank high in search results you need to make sure that your content will match and satisfy the needs of whatever your visitors might be searching for on Google. If you get this part right half the battle is already won.
4. Unique and useful content is not enough
As I mentioned in the first point, having unique and useful content should always be the first part of your SEO strategy. Even if you have buttloads of high quality content, though, this alone will not be enough to drive organic traffic to your website.
Why not? Because simply writing and publishing that content on your website doesn't mean that Google will know about it, let alone trust it. You can achieve this will the point below.
5. Get people talking about your content/website
The second half of the SEO equation (the first one being having unique and useful content) is to get Google to know and trust your content. Without getting technical, you can achieve this by getting other people to talk about your content and website.
For example, if you write a highly articulated post explaining what caused the latest financial crisis it's likely that many financial bloggers will link to your post, people interested in finance will share and like your post on Facebook, others will retweet it, so on and so forth. Google tracks all those mentions, and it will figure that your content is probably top notch. The result is that your post will rank high when people search on Google for related terms.
If you want some practical ideas of how you can get people talking about your content check out this article: 4 Steps to Increase Your Blog Traffic.
Browse all articles on the SEO category
16 Responses to "5 SEO Principles I Learned Over The Years"
Raj Srivastav

All of your principles come under Search engine basic guidelines 🙂 So, if we keep follow the Search engines like Google's Guidelines, We can keep increasing our brand visibility on SERP.

Rebecca

As the world of SEO and Google's algorithm is in a constant state of change it sets so many minds into a whirl about what is the right thing to do.
You hit it spot on that essentially the "Content" aspect has always and will always be vitally important. Your advice in what you do with the content and who reads it will go a long way in making a campaign successful and should be at forefront of all internet marketing activities.

Great blog!..I look forward to reading more from you.

Marsha

"When trying to optimize your website for Google you have basically two approaches to follow: you either co-operate with it or you try to out-smart it." What a great guiding principle for SEO!

Mike

Hey Daniel,

Great post. I particularly like point 2. I know from experience that working against Google always ends baddy. Look at the two newest major algorithm updates they have recently release. Both Panda and Penguin are designed to go hunt down and bury sites that try to game the system or have inferior spammy content…

Slavko@ Lifestyle Updated

The interesting thing in SEO is that people often follow the trends in the industry. Once it was keyword stuffing, then paid links, spam comments way before that… And if all of this taught us something, it is that Google evolves, and goes in the direction of better user experience, and quality.

So why not add this to your game, huh?

Become an authority in your niche, make great content, make connections with people, write about what your readers might search when they use Google, find guest post opportunities, use descriptive anchor text etc.

And one thing that is now on the rise is social media. And I'm not talking just about Facebook or Twitter, but watch an eye on Google+, and try to be as social as you can. The logical thing that can be even close to outweighing the links one day is social participation. It builds you links also, and also plays a big part in brand metrics (which is a ranking factor), and overall promotion, and trustworthiness.

Oh,and btw, anyone really interested about SEO should also read "The art of SEO" by Rand Fishkin, Jessie Stricchiola, Stephan Spencer and Eric Enge.

Ken

I love the points. Content is King…but's not enough. You need a pretty balanced mix of good to great content and a savvy social media and commenting strategy to pull in TARGETED and RELEVANT viewers to your site.

Ken

Dheeraj

What I understand from SEO till now is, the Only thing that works is Good content + social sharing + inbound links
and believe me, In order to guarantee good ranking in SE, one has to emphasize on these three factors.

John Rogers

Content is King. Even if it did work, I can't see the benefit of filling the web with useless spun junk. Eventually enough people will get tired of it and there will be a backlash. Write for actual people and not the search engines and you will get much better results.

Daniel

Very basic yet incredibly powerful tips, Daniel…

Quality(helpful–and engaging–) content is still a big plus now, as it was before…

Though, there are differing opinions on what quality content really is…and this debate will continue…

Trying to arm wrestle Google is not the way to go….Google is akin to the proverbial 500 pound Gorilla ….so, we are not likely to come out on top…

Trying to out guess Google, regarding future Algorithms etc, would also not be a wise choice…(when we think we know all the answers–someone(Google) changes all of the questions)….using Black hat(ish) methods, or trying to build a mass of cheap links asap…will lead to problems further down the track…

The final part of the article is essential…

Without the social aspect that (getting the word out) about your "Worlds greatest blog post" …. your post….will remain the Worlds best….. " Unknown blog post"….

Mohamed Shajid

Nice Post Daniel, working with Google is not a small thing to work alone, There also have some major principles with out being spammed. This post is actually made me good realization about the natural link building without promotion. Always content is King, 😀

sajan kota

Excellent post, I just love the way you put your thoughts across. Its true that on page optimization is not sufficient to rank well in the search engines. you need to concentrate on off page optimization as well. Thanks a lot for sharing your experience. looking forward for your future post.

Ehsan

I agree Daniel, Writing and publishing a killer articles isn't going to help us get high rank in Google if it isn't promoted liked or even shared by anyone and it isn't easy to get peoples to talk about our article and share it.

We have to do same for others in order to get them to do same for us. Thanks for the post anyway.

Nasrul Hanis

Let the others talk about what you said.. and you'll get the momentum!

Monisima

FINALLY I understand what SEO means, and how it works. I have been coming across the term for years and it takes one good, well written article to explain what it is and how to do it. Thanks:)

William Lee

I totally agree with you. Work with Google is the best way to gain more traffic, don't go against Google. I believe that the contents on our blog is still the king because it is the quality of contents that is getting more people to come to our blog. Just like what I am doing, I love to read blogs with great contents because their contents attract me to revisit their blog again and again.

Thanks for the great tips!

Connie

You're so right about learning to work with and not against Google. It doesn't mean you have to like what they're doing, just that you have to learn to live with it and focus on the bottom line.

Great article!
Comments are closed.