4 Game-Changing Lessons from Losing My Guest Blogging Virginity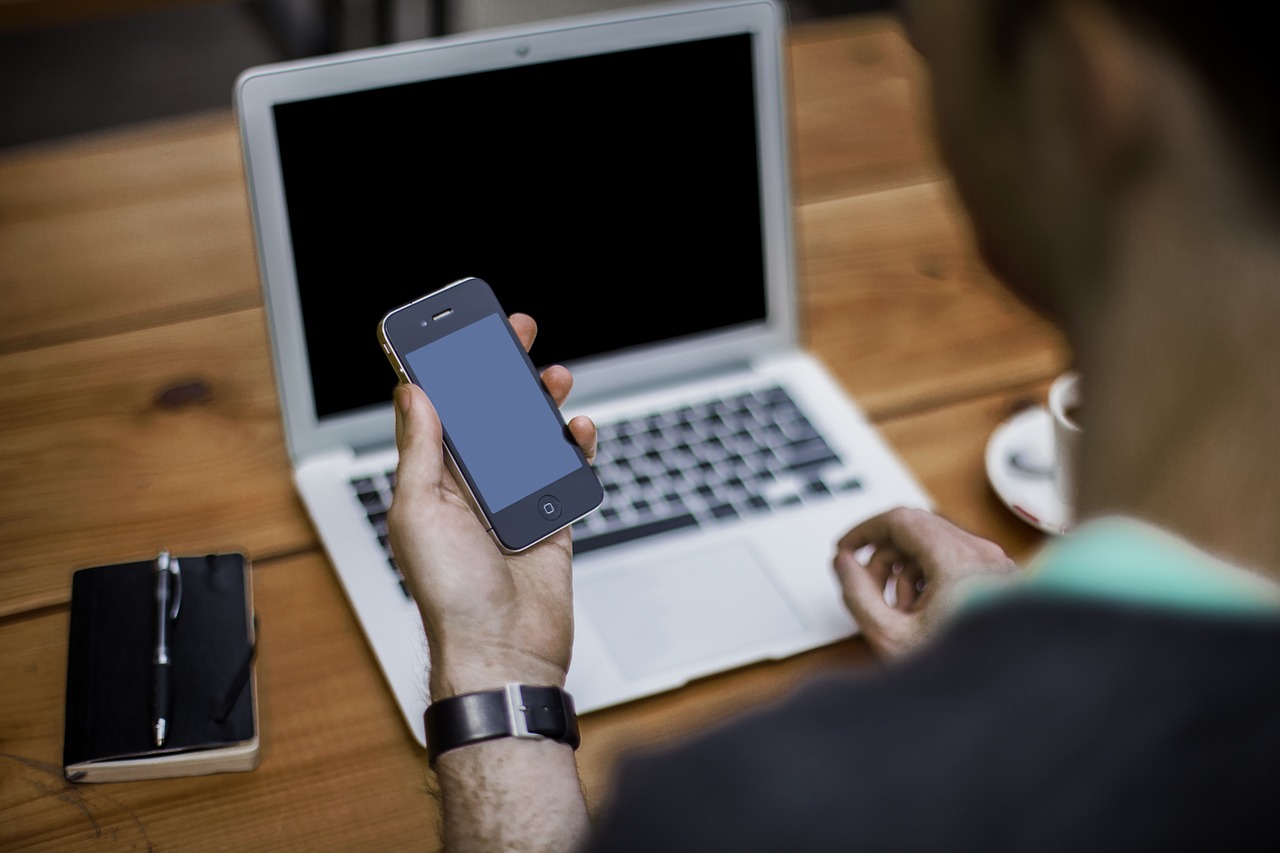 A couple of years ago I started my blog.
I didn't know much about blogging and traffic at first.
I started reading popular blogs like Copyblogger, Dailyblogtips and Problogger.
I was amazed at how other bloggers were getting avalanches of traffic and shooting up their subscriber counts by the motherload.
And from everything I'd read, guest posting seemed to be the right way to go.
Motivated by the challenge of guest posting, I submitted a few pitches and wrote a few posts, but guess what?
Nothing happened.
My pitches weren't responded too and my posts were rejected.
I felt depressed.I took action, but why didn't I see results?
I started to think guest posting was too hard. That it was for the "big guys" in the blogosphere, and resorted to binging on even more information and advice. Meanwhile, my blog continued to stay silent.
But last November, things changed.
I decided to do whatever it took to grow my blog and enrolled in Jon Morrow's guest blogging class.
After finishing the program, I finally started to land guest posts.
It felt amazing.
Getting my words read, my posts commented on, and my blog viewed changed everything for me. My love for blogging grew, and a confident euphoria crept up from within as I realized…
I could do this.
Since then, I went from nothing to being featured on sites like Problogger, DailyBlogtips and Firepole Marketing.
Now, I'm not going to sit here and boast about the sky high traffic and jaw dropping numbers of shares and subscribers I had, because the truth is, I didn't experience any special results.
But, I did lose my guest blogging virginity (and land my first client).
And that's what this post is for.
To help those of you who are still a little intimidated by guest blogging or just want to improve your results with it.
Because If I can do it, so can you.
Let's go.
1. Slash Your Stresses by Getting Help
Whether it's from a coaching program, a course, or an eBook, getting help from someone who is more experienced than you can be pivotal to your success.
By being proactive and getting help, you:
Gain access to someone who has years of experience and success doing what you want to do
Get support and motivation along your journey
Have someone who you can share your pains and problems with because they've been there before
Allow yourself to make decisive manoeuvres without doubt, because you can bounce ideas off someone and come to a decision quicker
Now, despite their being tons of free information on guest posting, actually getting published can still feel a little daunting.
I know that's how I felt anyway.
So I saved up and enrolled myself in Jon Morrow's guest blogging program.
It was a tremendous help.
The program highlighted the steps that I needed to take and supercharged my guest posting education; but most importantly, it gave constant support and feedback, leaving me primed to cannonball my way into the blogging world.
I honestly don't think I'd have started guest posting if it wasn't for the program.
The most powerful thing you can do right now, (if you haven't already) is get help. Find a coach or a course and get started.
If you're not sure about which one to choose, I personally recommend Jon Morrows guest blogging program. You can also check out Danny Inny's Write Like Freddy and  Mary Jaksch's  A- List Blogging masterclass.
2. Slap Your Doubts Right In the Kisser
"My writing sucks."
"Those bloggers don't know me"
"I've never wrote a guest post before"
Those were some of the poisonous doubts and fears swirling in my head before guest posting.
I never started landing posts until I stomped those doubts to dust.
But what if some of them seem to be true?
What if your writing does suck, or you aren't connected in the blogging world? What then?
Easy.
Work on the thing that you're worried about.
If you feel like your writing could improve, focus on getting a little better each day. If you feel like you could make more connections, start regularly commenting and emailing people. Consistency is key.
Now this doesn't mean spending a year commenting and making connections; or vanishing into a secret cave to practice for years until you become a great writer.
It means taking small, concrete steps that bring you closer to squashing your doubts and fears every day.
The above step will have two main benefits.
You'll actually start to get better at thing you doubt yourself at.
Because you're making progress and you're working on the thing that you've been worried about; it'll no longer worry you. You'll know that you're getting better and your confidence will improve significantly.
And once you're confident in your abilities…you'll find that you'll be sending pitches and posts with a smile on your face instead of a butterflies in your belly.
3. The More You Write The Easier It Gets
"There is nothing to writing. All you do is sit down at a typewriter and bleed." (Hemingway)
That's exactly what writing my first "proper"guest post felt like it.
After the excitement from getting my pitch accepted wore off, it dawned on me that there was a lot of writing to be done.
I sat down for what felt like hours at a time and had to take regular breaks because my back was aching. My eyes felt dry from scanning the same screen for the hundredth time, and my brain begged for mercy.
I don't know how long it took to write; I stopped counting at 30 hours.
After that initial haul, I started writing regularly and I realized something. My typing speed was increasing. My sentences flowed better . My choice of words was stronger and I snapped on to errors and bad sentences quicker.
I went from writing 1000 word posts in 6 hours, to writing them in 3 hours.
This may seem slow to some, but for a beginner like me, it felt like I just stepped into the blogging equivalent of the hyperbolic time chamber.
All because I decided to write regularly.
If you want to quickly leapfrog your writing skills, set a writing goal everyday.
500-1000 words is a good starting point. It could be anything, a blog post, a random story, or a sales letter. Stick to what you like to write about and just write.
You're guaranteed to see improvements within just a few weeks.
4. Research Your Way to Success
One of my most fatal mistakes (that led to my rejections) early on was a lack of research.
Thorough research can make the difference between an insanely viral post that leaves readers exploding with energy, and a weak post that draws no more attention than a pin drop in the Sahara desert.
For your posts to be popular on another blog, you have to know the audience.
What makes them tick? What are their biggest pains and problems? Why do they visit the blog that you want to guest post on?
To get a better understanding of the audience you're writing for:
Read the blog you want to post on to get a feel for the content
Read their about page and find out who the blog is for
Check out the shares and comments to see the most popular posts
Look at the questions readers seem to be asking
Bottom line is, the more you research… the more your chances of landing a well-received guest post increase.
If you've been putting of guest posting, I hope this post helps you out.
If you have any problems with guest posting please let me know in the comment section below so we can all help you out!
Hassan Ud-deen is a freelance blogger and email copywriter (who likes to be called "The Wordslinger"). He helps businesses use content to grow. You can find out more about him on his blog www.f-bombmarketing.com or if you need help with your blog posts or copy, shoot him an email or connect with him oFacebook.
Browse all articles on the Promotion category
21 Responses to "4 Game-Changing Lessons from Losing My Guest Blogging Virginity"
Kawsar Ahmad

Thanks so much for these insights into successful guest posting. I really appreciate your personal, down to Earth explanations, using your own struggles and experiences as concrete examples of before/after successful guest posting.
After reading this article completely and thoroughly, i would say – mind blowing Lessons.
Thanks again.

Amit Kumar

Wonderful post Hussan. Guest Posting is help to increase your rank in Google, increase backlink as well as through guest blogging you make relationship with other bloggers.
Thanks for sharing such type of article,,,,,,

Arsie Organo Jr

Hi Hassan, you've made some valid pointers in this article and they were very helpful. I did tried guest posting before and got approved so I can understand the feeling. Really good! But I just can't keep up with that method since I am managing not only one blog site. 🙂

Slickson

1st, i love your write up, secondly been a newbie in blogging is really akward.

Riya Chaurasia

Hi,

This is my first visit to your blog.Guest Posting is helpful for increase rank in google. I love this post so much very informative. I just started to create my website and your input is very helpful.

Thank you for sharing.

Cathy Mayhue

Hassan, the first thing which stuck me from this blog was that you right so well, sentences and words you have used created shear magic and I enjoyed every bit of it. Keep the great work going!

Hassan Ud-deen

Wow Cathy, I'm always aiming to improve my writing so your feedback has really blown me away. Your comment made my day, thank you.

Sathish Arumugam

Most of the bloggers start, but lack of quick response they drop their idea. No blogger have been successful from his first post or in is first writing. Patience pays off. Motivate yourself cause no one is going to. you can meet success soon. Thanks for sharing!

Hassan Ud-deen

You're absolutely right Sathish.

Amit Kumar

The blog post title "Losing My Guest Blogging Virginity" attracted me to read this article completely and know the 4 Game-Changing Lessons.

After reading this article completely and thoroughly, i would say – mind blowing Lessons. Thank you so much for sharing this awesome piece of your thought based on true experience. Loved the ideas.

Hassan Ud-deen

Thanks for the feedback Amit, awfully kind of you 🙂

Hope your guest blogging adventures are going well

Amit Jain

HI Hussan,
Thanks so much for sharing some informative information guest posting. Some people says that guest posting is dead. But after reading your blog it seems it is also very valuable.

Hassan Ud-deen

Hi Amit,

Guest blogging has become overused thanks to it's popularity, but it's still effective. You just have to work a little harder and be more specific with the blogs you want for better results

Rizwan

Nice post Hussan. Guest Posting is help to increase you rank in google and help to make relationship with other bloggers.

Emma

The beginning of your story sounds so familiar to me! Thanks for the tips, I think "research" is an important keyword here. Congratulations for your progress and success!

Hassan Ud-deen

Hi Emma,

Thanks!

Everyone starts out the same. It's just about focusing on that next step.

And yeah, learning about research was a big revelation to me. It revealed the wants and desires of each blogs audience and ensured that most of my pitches got accepted.

Take your time on it!

InternetLocalListings

Great tips! Sometimes we all need a little reminder that with practice and dedication, we can reach our goals. Thanks for honestly sharing your experience, and congrats on the progress you've made!

Lash

Hello Hussan,

Thanks so much for these insights into successful guest posting. I really appreciate your personal, down to Earth explanations, using your own struggles and experiences as concrete examples of before/after successful guest posting.

All your points are quite valid, but 'Get Help' and 'Research' especially hit home to me as steps I need to take myself in order to land guest posts on bigger authority sites.

Thanks much for sharing!

cheers, Lash

Hassan

Hey Lash,

Thanks for the kind words and yeah there's nothing to stop from getting what you want.

The biggest thing you can do right now is get guidance on your guest posting journey.

Let me know how it goes!

Anshu

Many thanks for the exciting blog posting! Simply put your blog post to my favorite blog list and will look forward for additional updates.
Comments are closed.