3 Things Best Bloggers Do That You Don't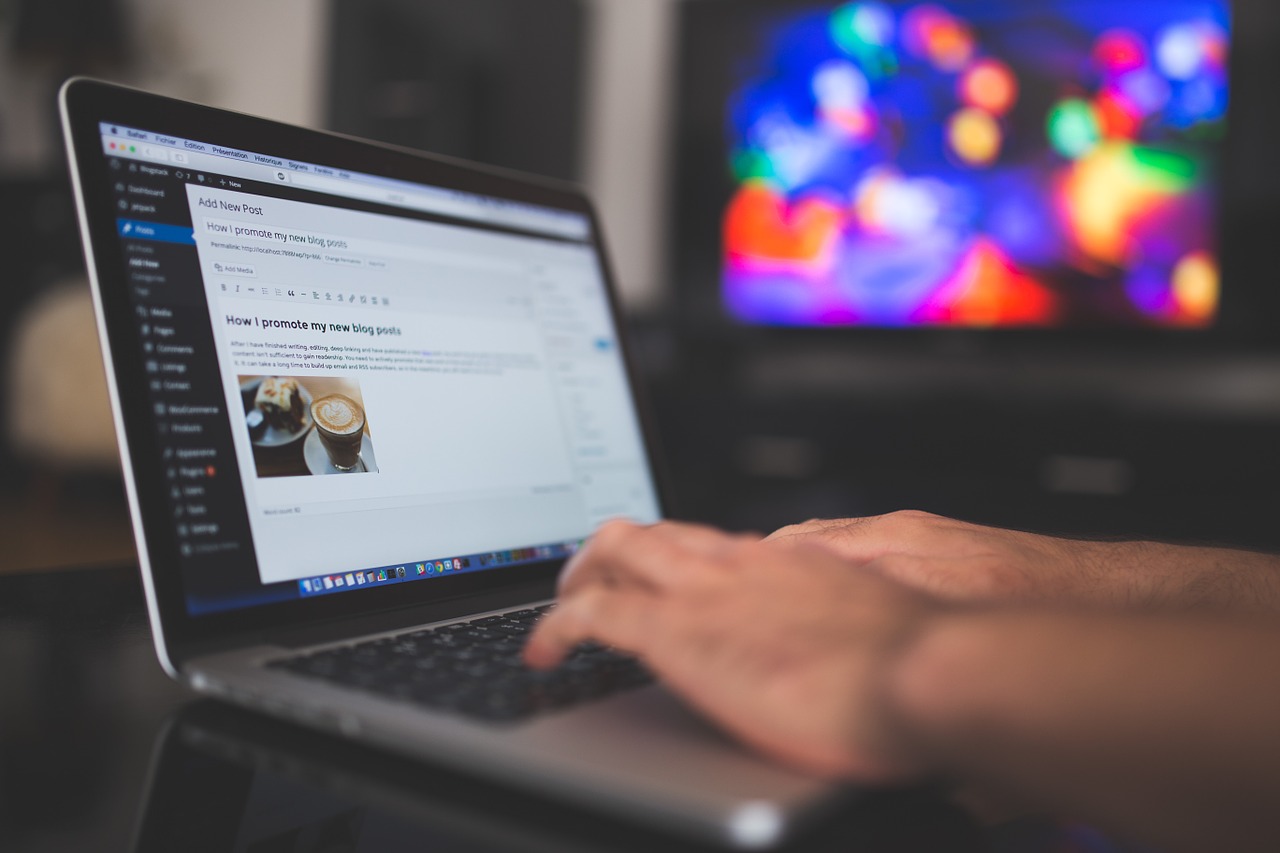 This is a guest post from Roberto Alamos. If you have blogging tips to share and would like to participate as a guest blogger on Daily Blog Tips head to the Contact page and drop me an email.
We all know that some blogs are extremely popular, and the people behind those blogs are often called the A-listers: a small group of bloggers who gets a tremendous amount of attention and therefore enjoy a high level of influence all over the blogosphere.
The dream of every blogger is to achieve such popularity. I am no exception so I decided to do a little research looking for the key to their success, i.e. what characteristics differentiate them from the average blogger and how we can emulate them in order to become better bloggers ourselves.
There are some obvious reasons for their success: all of them are smart, disciplinated, good enough writers and they know what are they talking about. But those are hardly characteristics that differentiate themselves from the other bloggers; almost every (wannabe) problogger out there can do the same, so surely there are other factors.
Somebody may say that they were the first ones on their niches. Well, this is a good explanation, but I was looking for factors I can try to emulate, and being the first on a certain niche is no longer feasible. Besides, being the first in their niche surely helped on the short term, but they were good to capitalize that early advantage, and that is what we are trying to understand.
After digging a little deeper I came up with the following 3 ideas on why the best bloggers are the best bloggers. I'm not saying these are the definitive reasons but they surely will help you:
1. They play a role
Playing a role is not the same as having a style or a clear line of thought. No. The best bloggers are also consummated actors. They play characters, and they do it very well. Let's take a look at some of them and their roles:
– John Chow (the evil one)
– Darren Rowse (THE problogger)
– Steve Pavlina (the guru)
– Wendy Piersall (the eMom)
But what kind of benefit they obtain from playing a role? By playing characters they fill a niche in our brains. That is far beyond having a central topic to write about. It is like associating yourself with something. When people think of professional blogging they automatically think of Darren, and that is not just because his blog focuses on that topic, it is because Darren himself plays that role.
How can you do the same? Know yourself and know what kind of niche you are trying to fill. Once you have that idea clear you need to be consistent; you must play that role all the times (when commenting on other blogs, when talking to other bloggers, when promoting your blog through advertising and so on).
2. They entertain while giving value
Two of my favorite bloggers are John Chown and Daniel Scocco (surely you know him ;)). They are among my favorites because I find their posts very useful to learn new techniques on how to make money online and how to be a better blogger, respectively.
Apart from creating value, however, those bloggers entertain me. The result is that I spend hours reading their stuff, and I have fun while doing it.
Entertaining people does not mean telling jokes, or better said, that is not the only way. The best bloggers understand very well this principle and instead of trying to tell jokes in every paragraph they concentrate on being themselves and leveraging the charm of their own personalities.
3. They write at a personal level
I don't know what is your opinion but I find traditional press a little boring. Some journalists write so well, their management of the language is so good that their articles feel very ascetic and impersonal.
In the other hand, casual conversations are "dirtier" because our use of the language is not very clean nor efficient, and the dialogue is directed towards yourself. It cannot be more personal.
The best bloggers are able to make you feel that they wrote just for you. They are able to shake you not only in the intellectual level, but also in the emotional one. In some way you develop a sense of intimacy while reading their posts.
So how can you accomplish this level of personalization? First of all focus on the conversation and try to connect with the readers. Be also careful to not write from the view point of the authority. Write from the viewpoint of a friend who is trying to help another friend.
This guest post was written by Roberto Alamos. Roberto is an Internet entrepreneur with 7 years of experience. You can read more from him at RobertoAlamos.com.
Browse all articles on the Writing Content category
24 Responses to "3 Things Best Bloggers Do That You Don't"
HWH

I just started blogging a few months ago as a way to relieve stress and sleep better at night, and it's been very entertaining for me more than anything! I totally agree with you on your blog being entertaining – it really does bring in the readership, and I think it makes you more human – not just a website in cyberspace 🙂

Bang Kritikus

Where are you, Daniel ?

DIYdavid

I love blogs on a personal level Daniel Son. I think it makes me feel like are talking to me. There are some people on YouTube who are good at that. I guess that is why they are so popular.

John Orr

Very good post Daniel something i definitely want to implement in my own style of writing aswell

SEO Genius

Very good post Daniel something i definitely want to implement in my own style of writing

jamie

thanks for the tip!

zz

I translated this into Turkish on my site for Turkish bloggers.

Roberto Alamos

Not so clear but understandable 😉

Ashish Mohta

@Roberto: Difficult to answer but I will try. Have expression in your writing, write like you talk to your family and friends. English need to be so perfect in blogs ( thats what i believe) but more expressive. If we can treat every reader important even though he does not comment, if we can see from his point of view, if you can engage him in your writing….and there is only one way of that , We all have to mix our expressions in our writing as we are talking to them…as a friend

I hope this was clear (LOL) 🙂

Roberto Alamos

@Ashish: Thnks a lot for your support man. I also believe you have to feel comfortable in order to return to a blog. How can the blogger achieve this? being himself while writing quality content.

@Rene: There's another quote that says: If you meet Buddha in your way, cut his head, because is good for Buddha being Buddha, but not for yourself. I don't have idols either, but I know there are persons who have done what I want to achieve, so it's good to study their methods and techniques.

@Daniel: You got it man 🙂

@SDtektiv: Thanks for your support!

SDtektiv

Roberto Alamos said: Be also careful to not write from the view point of the authority. Write from the viewpoint of a friend who is trying to help another friend.

This was my favorite part. Thanks for the advice!

Daniel

Rene, what you said is not only right, but it is also in line with what Roberto said in my opinion.

His argument was not that you should try to be "Darren Rowse". He said that Darren is successful partialy because he plays a role. Therefore if you want to be successful you should know what role you want to play as well, but that is the "Rene" role and not "Darren" role.

So basically its the same argument. You just reinforced the fact that everyone should focus on his own personality and on himself.

Rene Kriest

The only idol I have is me. 🙂

There is a famous quote: kill your idols. I would never stick to any limits such as regarding Darren "THE problogger". These are self-limiting believes.

To me Darren is "A problogger", a very successful. He is a great dude and he has an impressive work ethic. Nevertheless I wouldn´t focus on him nor try to idolize him.

I am my own brand. Kudos to John, Darren and Steve – but even they started very small and they had no blog idols themselves, they had only a vision and an idea to stick with.

Same goes for me. I want to become the best Rene I can be and I don´t want be become the 2nd Steve or Darren. 🙂

Regards,

René
ProBloggerWorld

Ashish Mohta

Blogging is life. If you can make the readers feel through your text, you have achieved your goal. They don't come coz they have so much of time but they come because they like to be on your blog, thats where you play a role. They need to be felt at home. We all need to talk to them like a friend doesn't matter he is a big or a small blogger, all they need is being treated same as others no less no more. If you can give your love they are all yours.

Excellent Post Roberto, It all matters what you have to do because you love it and you cant help it ( Steve Farber)

spark

2 Roberto Alamos
thanks for your words. I'm going to blog in english soon, and I hope for your advise in the future.

Wendy Piersall

Daniel, I think the same can be said for you. 😀 Ditto!

Roberto Alamos

@Wendy: Wow, nice to know you live the points I came up after a lot of thought 🙂 Your support really encourages me to do it a lot better, thanks a lot 🙂

@spark: There's ppl that sometimes writes about things that has nothing to do with the topic of their blogs (for example john chow or steve pavlina writing about food) but somehow they manage to tie those posts to the role they play very well. Saddly I can't read your blog (since it's in russian) but surely you can find your desired profile and stick to it through all your posts. Thanks for your support 😉

spark

Thank's, it's very usefull post. Now I'm trying to choose the role to play. But, when I'm writing a new posts, I always have different moods and also I don't have definite line for the theme of blogging, all my post about different things, but sometimes they could be similar. 🙂

Daniel

Wendy, thanks for stopping by. You do have an awesome blog, and quite active community over there as well. Keep it up.

Wendy Piersall

Roberto – this is a great and very insightful post! And I agree with your observations – a strong 'brand', a strong sense of fun, and a strong connection with my readers are some of my highest priorities as I write.

The fact that you are able to pick up on this puts you ahead of the pack in and of itself, too! 😀

Roberto Alamos

Daniel: Yes you write in a neutral point of view but you still are an entertainer.

I believe you should "avoid avoiding" the use of "I" or "My". If you read johnchow.com, John cites himself a lot, and he write "I" a lot of times without worries. I know some ppl say that's not correct but I found it normal. You are writing from your knowledge and experience so no problem while you still give me value (yeah, it's all about Me, your reader ;))

Roberto Alamos

Urban Iconoclast: Yeah, you should first know yourself, and then the profile that makes you feel best will arise alone. That's the role you should play.

Thanks a lot for your support

Daniel

Roberto, good to know you have fun while reading my blog hehe! Actually sometimes I feel like I should write at a more personal level.

I always try to write from a neutral point of view, like avoing "I" or "My". Guess it is because I am used to writing essays.

Urban Iconoclast

Very helpful post. I'm still searching for the best "tone" for my blog, and this helps. Thanks.
Comments are closed.