3 Elements of Your Blog Design That Need Simplifying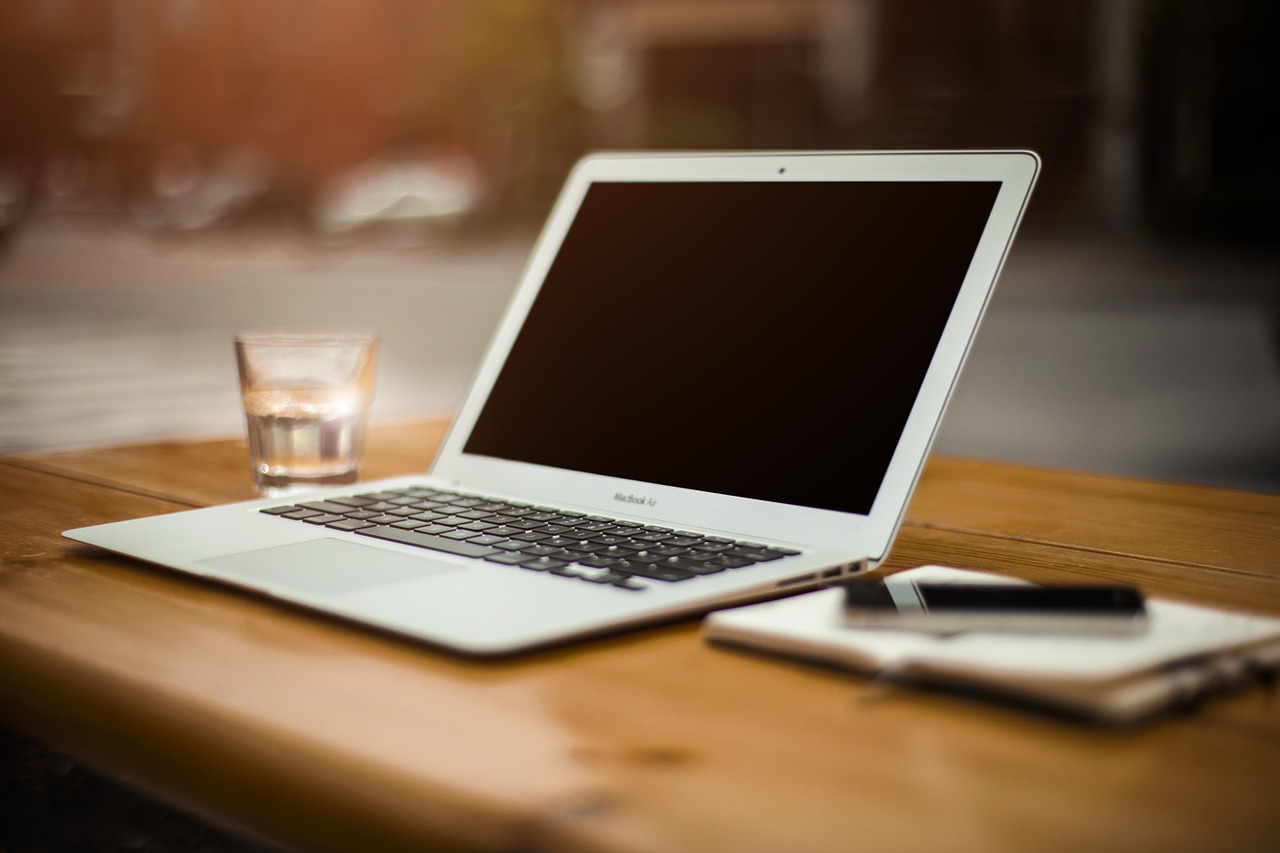 This is a guest post by John. If you want to guest post on this blog, check out the guidelines here.
WordPress is one of the most versatile blogging platforms out there with tons of options to not only customize the look and feel of the experience but also the interactions that your users have with your content.
That's why it's one of the most widely used platforms as well! But a constant challenge that you have is "bloating" your WordPress blog with too many features because the options are near infinite. Sometimes the best thing that you can do is simply add the elements that are the most important to your core experience for your end-user and reader and skip all the excess.
For example, some of the top blogs out there present their content first and foremost both from a stylistic perspective as well as a user-interface one. Take for example ZenHabits.net that really takes it to the extreme in terms of design.
But make no mistake about it – ZenHabits is one of the largest blogs out there and is growing and highly profitable!
So what can someone learn from ZenHabits as an archetype for good usability and a focus on the simple elements that matter? Here are 5 things that you can do to make sure you capitalize on your user's experience and make an impact:
1.Overall Blog Design
The most obvious is the simplicity of the design. If you're content is going to make your blog grow and attract an audience then you have to make sure that the design complements your content every single time.
Even the blog here at DailyBlogTips.com sports a simple design and structure that no one would scoff at. In fact, many people have remarked how visually refreshing it is to simply have the content first and all the other stuff second.
Make sure you use a WordPress Blog theme (I use Standard Theme) that highlights your content first so that you users can get what they came for! I feel (like you do) that your blog commenters and readers are worth it!
2. Comments
Your comment area, for many, is the lifeblood of interaction and engagement and yet it's confusing why so many people have so many different plugins and features that crowd the comment space.
For example (and you've probably seen it yourself) some comment fields are so messy that you don't know exactly where to begin! You see "calls to action" all over the place and advertisements surrounding the comment area and you're simply not sure where the "reply" button is!
DailyBloggingTips has one of the easiest and out-of-the-box comment areas out there and this blog is doing just fine for engagement, right?
Why make it more difficult than it needs to be? The native comment box is beautiful just the way it is (and that's why I decide to use it) but if you do choose to use another 3rd party platform it might be worth spending some time cleaning it up and simplifying those services too.
3. Social Sharing
Social networking and social media is everywhere – you simply can't avoid it. And to a certain degree this is a great thing! You want people to engage with your content but you want even more for them to share it with their networks and with other interested parties!
But you have to make it easy to use and simply to share! Again, as I scan the many blogs that I walk through daily I see a complete mess of social sharing etiquette as there's 20 social sharing icons (and repeats) both in the front of the blog, on the single post layer, and even near the comments!
The best option to simplify and to prettify your blog is to keep one set of social sharing icons on your single post layer (this also speeds up the front page of your blog tremendously) and do it with taste. For example, I use a persistent sharing tool that scrolls with the user unobtrusively to the side of the content so that it's always there (but never in their way of reading the content).
Choose wisely and you will be rewarded! There are other great plugins that do this as well and another one to check out is part of the JetPack system that WordPress themselves has released.
When you spend the time necessary on making these small but effective changes you will see more people engaging with your content and even find profitable results in more traffic and perhaps even more advertising revenue as you open up space for more opportunities (and more high converting space).
About the Author: John is a professional blogger and loves all things WordPress, having released a few WordPress Themes and WordPress Plugins.
Browse all articles on the Blog Design category
24 Responses to "3 Elements of Your Blog Design That Need Simplifying"
Didi S.

Great content will always attract readers, comments & social sharing. And simple / good theme, will make it better. Thanks John for the tips!

Smith

Among the three elements, I think "Social Sharing" is most important.

Firman

I thinks its all depend on the blog's theme, if your blog theme is "girly stuff", your blog design shouldn't be simple but more colorful.

Douglas Prater

Hey John,

Zen Habits, Write to Done, and Daily Blog Tips are all great examples of focused, distraction-free content. I appreciate not having to jump through so many hoops to get to the meat of the message. I've tried to emulate this style on my own blog – readability can make or break you.

I also agree that third party commenting platforms are an unnecessary hoop that has discouraged me from leaving comments elsewhere. If community engagement is an important factor in your blogging strategy, those types of hoops should be avoided. In fact, I'm strongly considering ditching "recaptcha" to make it even easier to comment.

Thanks for the tips – I'll be devoting some extra attention to this going forward.

-Douglas

Amrish SIngh

A good navigated blog design is so important if you want to engage readers with your blog for a long time . dailyblogtips is using a simple theme that is so easy to find its old blog post because it show all the post of a category at one page

Nasrul Hanis

Now it's time to produce more comfortable and converting blog design. Readers are looking for places to give them more ideas and resources in a comfortable environment and this is what we should give them.

And you're totally right about the social sharing buttons!

sibin

Simple theme and Gadget will increase our blog speed.Premium Template also speed up our blog.Many free theme contain some loop function inside the codes.It reduce the speed .If the Content is King then you can compromise with theme.

Isha Singh

Blog designs can be the factor for getting traffic. it should be simple and more user friendly to interact with readers.

Annabella Freeman

I try to put too many badges and other things in the sidebars as I think it detracts from what you want readers to see. I like to do design tweaks to my blog about every six months. Not doing a complete overhaul but just trying to constantly improve the look and user ability for my readers.

Michael

Great post! I've been rather obsessed with my design while lagging in actually writing… until lately (thanks to John and the great bunch of folks at his site).

I'm still trying to find a happy medium between keeping it simple and yet being "different," which is not really easy these days. Especially when you're a graphics lamer/noob with a 0 dollars budget for graphics and such like I am! 😉

Nice site here! I'll be back….

Daniel

Some very good points, John.

In many instances I think Simplicity wins out, as far as Blog design and the actual comment form are concerned.
Some sites look incredible, at first(Like entering a Casino with flashy icons, buttons and widgets all over the place) then you realize it's a little bit over the top. And can take your attention away from the article you are reading.

I have encountered the "Sign up Hoops" for making a comment. I have also been to a well known Blog, where every time I have entered a comment (Often long and detailed) those comments were never published. This particular site brags on about how they encourage commenting and social interaction, and talk up the whole Blogging social community thing. They then go and stop your Comments from being published.

John (TentBlogger)

@Karen,

Wow, your example in regards to retail is a serious challenge! If they have to jump through hoops to engage with you they may not buy a product!

a good reminder here!

Karen

Agree with #2 100%!

It is beyond annoying when someone has a blog and you need to register with some 3rd party to post a comment.

It is mind boggling to me how people think that's a good idea.

I run my own retail business and I remember reading: "Don't ever give anyone an excuse not to do business with you."

And while comments aren't cash they still have value to bloggers and using a 3rd party comment system is giving people an excuse to not be bothered with you.

Eric

Good tips today! I definitely agree with having a simple design on the blog. I get frustrated when I look at the blog and it's too cluttered. If I see one that's too cluttered I often skip it in favor of one that I don't have to work to hard to read the content.

John (TentBlogger)

@steve

hah! use it for inspiration, for sure!

Loren Pinilis

John,
I really like how you highlighted the content, comments, and social sharing. I mean, those are pretty much the most important things on a blog – yet how often do they get hidden by all the other junk we cram on. It's good to take a step back and look at our blog with fresh eyes.
I would encourage bloggers to ask friends and family to take a look at the blog and comment on the design. It's great to be in the same room with them as possible when they do so you can see how they interact.
I think that a simple design sometimes is professional. Other times it screams "I just set up this blog yesterday." Integrating good design in with a simplistic interface is an art form – so lean on those you know who have a good eye for design. And get as much input from others as you can!

steve

I'm in the process of redesigning my blog too. If I can't come up with a good design, I can just copy dailyblogtips style. 🙂

Suzanne

Great advice as always John!

I'm starting to notice the weakness of third party commenting systems the more I use them. It's really annoying when they don't notify you of replies – it really limits the usefulness of them when you can't have a conversation about the post without having to constantly check back to the site (and I can imagine that's pretty annoying for the blogger as it's not actually giving an accurate reflection of visitors in their stats). Plus, as Graham said, it's super annoying when they don't let you link to your own blog. I'm not sure I see any benefit of them over wordpress anymore – especially since wordpress have allowed people to log in using Twitter or Facebook to comment on someone's site.

Raluca

Thank you for all these great advices that helps us maintain a blog that is simply and easy to read. And no matter how annoying the 3rd part is, I must say is very helpful in promoting your blog…so nothing to complain about!

John (TentBlogger)

@Graham

You bring up a good point. Bloggers need to weigh the pros and cons of a commenting system before committing to a such a significant change. It's amazing how many people use one system just because they see someone else use it without thinking about the impact that it might have on their community!

John (TentBlogger)

@Megan

I completely agree. I stress a lot to newer bloggers that their content needs to be first and foremost when they start. And, that focus needs to remain even when they've "made it" big time!

John (TentBlogger)

Thanks for the guest post opportunity daniel!

Graham Lutz

I hate most of the third party commenting systems. Livefyre and discus are so annoying. Sometimes they don't even let you link to your site or you need to sign up for an account with discus or openID or some other nonsense before you comment.

I guess that's better than those ridiculous news sites that make you sign up with THEIR SITE just to leave a comment. Are they trying to lose me as a reader?

Megan

Making my blog look better was a bit of an obsession when I first started. I just kept trying things until I liked the way it looked. I still have a way to go though and there are things I don't really like.

User experience is very important, but content is even more important. Lately I have chosen to focus more on the writing and to leave the design for when I have some spare moments.

The difficult thing for me is choosing the best widgets and plug ins. I think the only way to know sometimes is to give them a whirl and change it if it doesn't work out.
Comments are closed.