3 Crucial Elements of Well-Written Blog Posts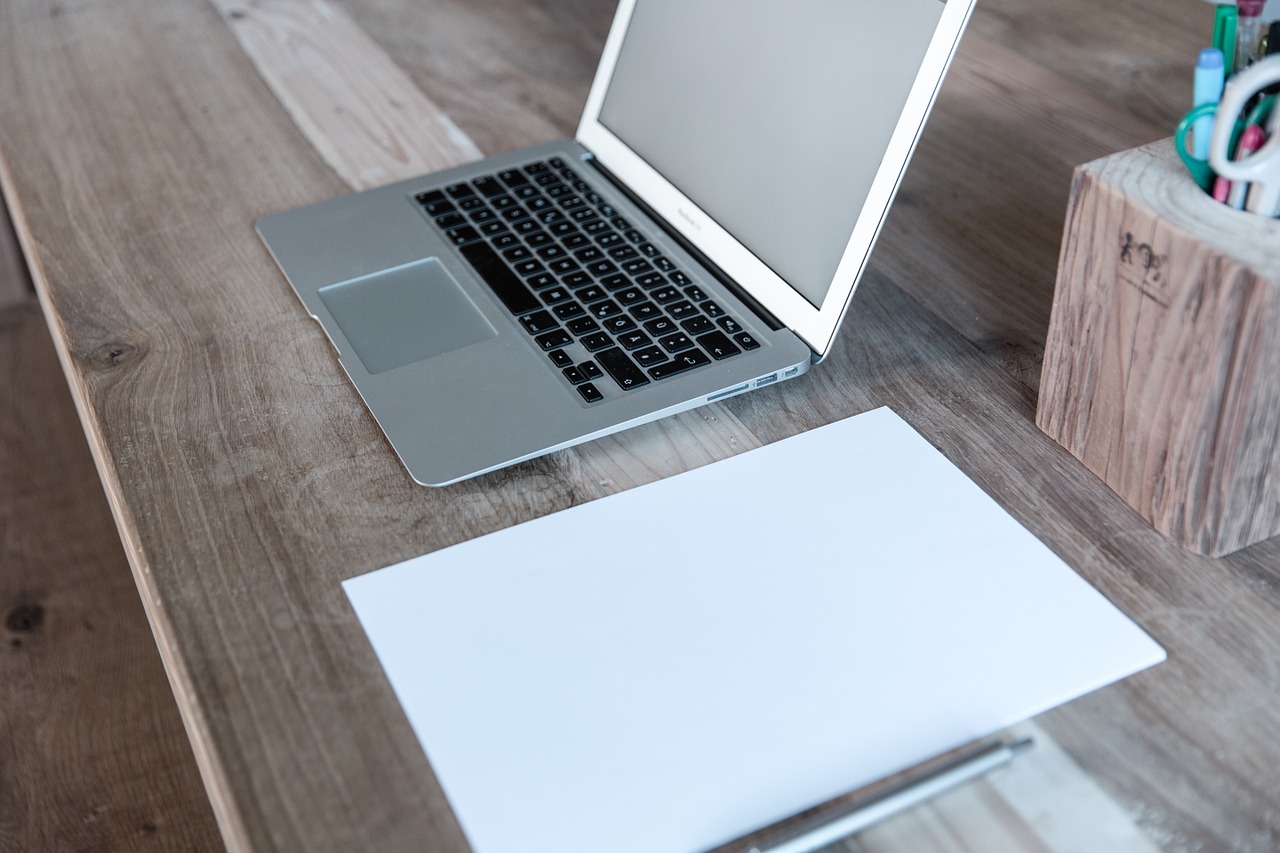 This is a guest post by Bamboo Forest. If you want to guest post on this blog, check out the guidelines here.
The feeling of finishing a great post is without compare. Just before clicking the publish button you're filled with the ecstasy of newlyweds, anticipating comments will roll in and your trackback list will circle the globe many times.
Your ecstasy vanishes, however, when you notice the low number of click-throughs and tweets your post has received because you didn't fulfill one of the three requirements that skilled and successful bloggers implement every time.
Let's take a look at them…
1. Is my headline great?
Those few words at the beginning of your blog post can be the difference between the post being read and spread like a virus through the web like a wild fire and it languishing in your archives, barely noticed. ~Darren Rowse
Never publish before you're convinced your headline is effective. If you say to yourself, "I think it will do," then delay publishing your hard work until you come up with one you're certain is effective.
Here are my three Jedi tricks to help you craft great headlines:
A. Every time you read a post from a blog known for writing great headlines, read the headline aloud. Ask yourself why it's magnetic and compels you to click it. If you ask this question with enough headlines, the answers will start to pour into your mind and your headlines will soon begin to reflect the tactics that those headlines use.
B. Open your reader and visualize your headline being immersed in all the others. Does it compel you to click it?
Another thing you can do is make a list of effective headlines from blogs and paste them into a word document. Now, sandwich your headline among the proven headlines. If you were scanning these headlines, would yours stand out or at least compete? If not, devise a better one.
C. When I'm having difficulty coming up with a good headline for an important guest post, I sometimes ask a skilled writer for advice on the ones I've crafted. He or she will give me an honest critique and then offer some suggestions as well. This strategy is worlds better than relying solely on yourself if that means settling on a mediocre headline.
Now that you've checked off having a great headline, let's move onto…
2. Does my opening draw the reader deeper into my post?
Where the headline is the most important part of your post, the opening is the second most important.
You can have the most awe-inspiring copy in the middle of your post while having an opening that makes the idea of studying the dictionary more appealing. If you want people to continue reading after they've finished the first few lines, don't mess this part up.
A great headline mixed with a lame opening is like inviting someone into your house, only to slam the door in their face as they approach ~Brian Clark
I've recently learned that it's not imperative to write the introduction prior to beginning your post. In fact, being adamant about doing so can compromise your productivity. If you're having trouble coming up with a killer opening, skip it! First write the rest of your post and then as Carl Natale says, "go back and write the introduction that fits into the whole writing."
It's never worth having an amazing post that's tainted by a lackluster opening. Make your entire post exude greatness.
Now you've got the reader by the throat, awesome! But what about the ending…?
3. Does my ending leave pleasant residue?
While the headline and the opening are vital to your post's success, don't underestimate the importance of the close. If your whole piece is a work of art and ends with a lame final sentence, you've just tarnished what could've really wowed your readers.
The positive reason for ending well is that a good last sentence—or last paragraph—is a joy in itself. It gives the reader a lift, and it lingers when the article is over. ~William Zinsser
A good ending leaves residue. Whether that's writing something unexpected, posing a question, or leaving with a compelling last thought, you know when it's done right.
About the Author: Bamboo Forest co-founded Wealthy Walrus, a site that begs the question—what would you do for a million dollars? He also created Tick Tock Timer, an online timer that helps make bloggers ridiculously productive.
Browse all articles on the Writing Content category
39 Responses to "3 Crucial Elements of Well-Written Blog Posts"
Will

I remember I read somewhere in a survey whereby most people never actually read past the first paragraph. I think the main challenge is also how to make them stay as long as possible and I always believe page navigation is very important, else readers will get bored.

Conversational Agent

I agree with Web, a great headline is what attracts readers and visitors. If they like the headline from one post, they may grab attention to other articles in the blog.

Web Marketing Tips

Proper and attractive headline is must for today's blog.

Through this you can easily call your subscriber from their inbox to your blog.

1skyliner

I haven't been giving my posts titles, but as I've been reading this post, I think maybe I should! I liked reading it

Christian Guico

Yes indeed, those 3 are very crucial on publishing your blog post. Thanks a lot for sharing. Great article.

Farouk

yes that's an important check list, i always find your blog posts very interesting and informative

Supermarket Soap

Very interesting post, and it certainly gives me some food for thought. Lately I haven't been giving my posts titles, but as I've been reading this post, I think maybe I should! Good post!

Bamboo Forest – Pun Intended

@ marlon: Thank you for those nice words! Yes, it definitely is part art to write great headlines.

marlon @ productivity bits

We can find a great number of blog post about "Headlines" and this one is definitely one of the best.

In theory, writing "good" headlines is no-brainer – try to be as catchy as possible. I've read lots of ebooks and blog posts on this topic, and I am still trying to learn from them.

Writing great headlines is an art by itself. It is one of those stuff that is easier said than done. You can follow guides and examples but they can only give you, well, guides to follow.

Since this is an art, you have to go through many trials-and-errors until you master it.

Robert @ Techinfo-4u.com

That's a great little post, I think the most important two things are your headline (does it grab the users attention straight away? it's so hard to compete and get your headline noticed in peoples rss readers) and the second thing is the opening paragraph which gives you a little teaser and makes you want to read on

Bamboo Forest – Pun Intended

Well said. Agreed.

Matt Gio

I don't think I have trouble with headlines, it's the opening paragraph. I just try to be myself and briefly talk about what I'm gonna write.

I try to be funny and engaging. It's hard to make pool care something to laugh about. I hope this ends up working for me, since I currently have 0 readers. At least I think so.

Bamboo Forest – Pun Intended

If you follow these principles, it will certainly help.

But don't be too hard on yourself. It takes a while to get readers. And it also takes a while to internalize the principles of strategic writing.

Good luck!

Bamboo Forest – Pun Intended

@ Destination Infinity: Thanks. Glad you found it helpful.

Destination Infinity

What you say is right – both the headline as well as the opening. I guess lot of us do not concentrate on the opening part and leave it dull – thanks for pointing it out, we will be careful, henceforth. Useful tips, BTW.

Destination Infinity

carolee Sperry

I always get stumped at the closing………….

LOL- I can relate to MKR- I sometimes look at old blog posts and shudder.

What was I thinking? Lame headlines, errors….

But I feel it does show my progress (I hope) through out the years…

All I can say is keep on learning!

Bamboo Forest – Pun Intended

Absolutely, Carolee.

It's all about continuing to learn. We can't become great headline writers and great writers in general overnight.

We gotta keep at it, keep reading, keep trying, keep failing, and then keep learning and keep on getting better at our craft!

MKR

I've been going through some old blog posts, and am realizing that I routinely skip all these things. Weak headlines, no opening, weak or no close.

I'm updating them, and will keep this advice in mind for future posts. 🙂

Bamboo Forest – Pun Intended

Your headline is MOST important.

Opening is second most important.

Close, is just plain important.

Good luck 🙂

Find All Answers

Nice post.

I have always been not able to follow one approach – writing the post first and then the intro or writing the intro first and then the post!

For some posts I do the former for some others I do the latter.

Thanks for the idea.

Bamboo Forest – Pun Intended

That's how I do it. Just depends on how things are flowing with the particular article I'm writing.

Michael (MKR)

I would write whichever part I had the most inspiration on. If I were struggling on the body, but had a great opening in mind, it would make sense to go ahead and do the opening.

More often than not, something comes for the part I was struggling on after I've done something else.

Devesh

Hi Bamboo,

Awesome advice man. Really great Post.

Thanks for sharing this great Post. Great Job.

Bamboo Forest – Pun Intended

Thank you. Glad you enjoyed it.

cmdweb

Titles and headlines are my downfall at the moment. I need to rework quite a few things I've written just with point 1 in mind alone.
Great tips and advice.

Bamboo Forest – Pun Intended

Thank you and good luck!

anick

Bamboo Forest,

Thanks for your post.I'll try your tips on my blog post.

Bamboo Forest – Pun Intended

Yes, please do. I think these tips are core essentials for writing effective blog posts.

Basant | Techno-Pulse

"go back and write the introduction that fits into the whole writing." I liked this one & I follow this in most of my articles. Also, the Title of an article plays the most important role in SEO perspectives.

Bamboo Forest – Pun Intended

That's interesting regarding SEO. I personally do not focus on SEO when it comes to headlines. I just want it to be catchy so it has the potential to spread once published.

Flying LlamaFish

Great post, brotha. I hope too many people don't follow your advice, or we'll have some serious competition to contend with. Although… we'll always have our Darren Rowse Cake business to fall back on.

Bravo.

Bamboo Forest – Pun Intended

Very true. Darren Cakes are bomb diggity!

suraj

I also think that keywords in title as well as it's structure is most important think, I think sometimes SEs like Google concentrate on the title more than content.
I got idea about how to write perfect post after reading your tips on opening and closing of the post, Thank you very much!

Bamboo Forest – Pun Intended

You're welcome. Glad you find the post useful.

Josh Garcia

Hey Bamboo,

This is a topic that I can't get bored with. I really like reading headlines. That is funny what Brian Clark said about having a weak opening. Great job!

Chat with you later…
Josh

Bamboo Forest – Pun Intended

Hello readers of Daily Blog Tips. Thanks for commenting on my guest post 🙂

Before I get my hands dirty and respond to all your lovely comments, I'd also like you guys to check out my other blog:

Couldn't fit that one in the byline because I have so many darn websites 🙂 Booya baby!

Thanks Josh. I consider that line by Brian Clark a classic. I also consider headline writing a true challenge. But one that must be mastered if we wanna kick some butt in the blogosphere.

Bamboo Forest – Pun Intended

And what a beauty she is! WHOOP WHOOP!

Ted Pendinun would be proud 🙂

Alex Dumitru

Nice post, Bamboo Forest 🙂

Kamal Hasa

Nice id, Bamboo forest :p
Comments are closed.