Widen Your Blog for Goodness Sake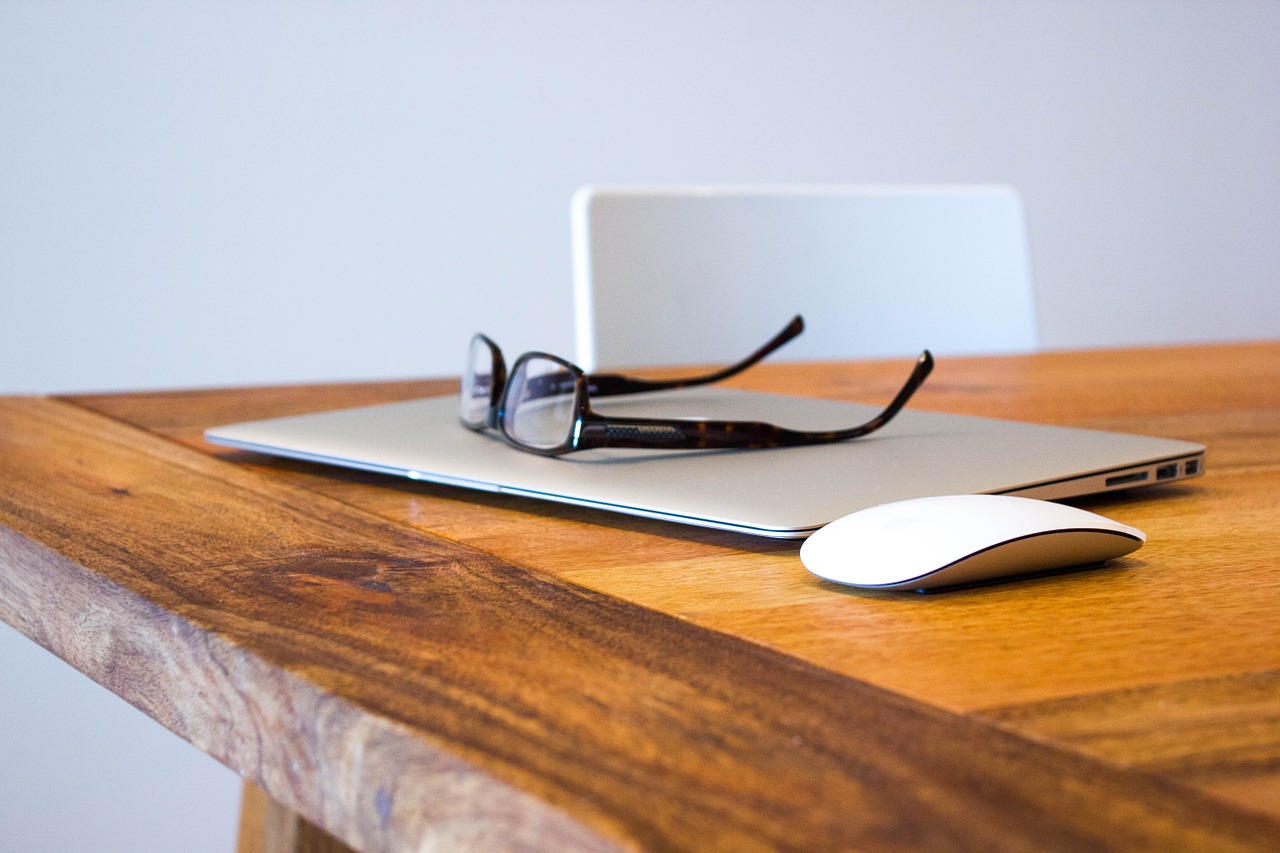 The current number of websites that still cater to the 800×600 crowd is staggering. I will be the last person to condemn those who maintain that size (I've been one for a long time!) since at its heart the idea is to serve as many visitors as possible. It's not the worst problem one could create.
But it's about time to consider other alternatives, and here's why.
800×600 is dying. It is. More and more statistics are showing numbers for 1024×768 as becoming the new standard for browser sizes. Thank God. So take a look at some of the numbers, and see if that convinces you to change.
Breathing room. White space is your friend. Widening your blog can give you much more room to work with, as well as more white space to show off for your visitors.
Emphasize your content. If you widen your theme you will also widen your content. I wouldn't suggest widening your sidebar as much, odds are it is as big as it needs to be. Give the extra width to your content. Since the feature presentation of your blog is your written word, it should have the most emphasis anyway.
How big should it be? If you were operating at an 800×600 page size before, I would guess you were at about 760px wide. I would up that number to 960px wide. This still gives ample room for your background to show on the margins as well as give some breathing room between the scroll bars and your page.
If you have a decent WordPress theme, it shouldn't be a problem to up your size. Literally, it should be as easy as changing two or three numbers. If your theme doesn't let you do that, you should contact your theme designer and have it adjusted.
What has your experience been with your blog widths? Have you tried different options and had different results?
Browse all articles on the Blog Design category
69 Responses to "Widen Your Blog for Goodness Sake"
Nirmal

I always stick to 1024 X 768, whichever theme I'm using.

Daniel

djbaxter, yeah the aging populating factor is an interesting one.

Isn't it more related to the font size rather than screen size? Ryan in fact was arguing that the increased width should be used to increase the size of the content. You can even pack a larger font if you have more space for the content.

Just a thought, thanks for commenting!

Daniel

I agree with the argument of not allianating readers. But if you use a 960px theme you will not be banning the 800×640 users, they will just need to view a not optimized site.

On DBT the % of 800×640 users is about 4%, and it has been that for several months, so I guess they are able to read the site nonetheless.

Also you need to consider the other side of the coin, people using huge screens (which nowadays is not rare) will find your 700 pixels theme tiny, and perhaps equally annoying.

Thanks everyone for commenting, discussion is always positive, it makes us reflect and reconsider our assumptions :).

Daniel

Ale, it depends on your objectives.

One sidebar might suit a simple blog that is focusing on content alone. 2 sidebars usually suit blogs with sponsors or more information.

There is no right answer really, you need to think what you will be displaying on your blog and the design around it, not the other way round.

Daniel

Frank, I do think you are the oddball. Not in a bad sense, but you are more technologically savvy than most people.

The vast majority of Internet users do not use RSS, let alone use a blackberry to read a blog :).

Daniel McLean

What's white space all about? I hear that everywhere.

mickerlodeon

my blog theme is a bit thin for my taste and I have been looking for something a bit wider. Probably not widening any of the columns, just adding one

I have noticed that when a blog is wider it gets more attention. I think its the clutter. I think clutter makes readers believe the site is more professional.

Sankaranand

i agree with you, from the first onwards i don't like having a 800 px wide page since leaving other space empty is like having wasting your space…. so its good to have a 1024 px which helps us to easily categories our content and format it.

lomig

hi,
i just did what you speak about a few weeks ago, to take into account the fact that most people now on the net use 1024*768.
I totally agree with your arguments. I'm using a modified "glossy blue", and it was very easy to change…
see U

Linda

I design all my blogs in fluid layouts, checking to make sure the site is fully usable for anything from 800×600 on up. I agree with Tanya that it doesn't make sense to alienate site visitors over a layout issue. Plus, I know from my years as a web designer that many people (my former clients) cling to the 800×600 resolution regardless of what their computers are capable of because they don't like reading small print.

djbaxter

I think you're forgetting at least two things: (1) we have an aging population entering the two-pairs-of-glasses-for-reading-and-distance phase who are going to continue to browse at 800 x 600 for that reason alone; and (2) even people using larger resolutions aren't always browsing full screen.

Tanya is right. Why alienate any potential visitors?

tanya

I've heard this argument before but I just don't get it. Why would anything than an uber small width website annoy anyone? Why alienate even 1 of your visitors when it isn't necessary? People are buying laptops with 14 inch screens, and as mentioned before, there is the browsing on cellphones, so why leave them out in the cold.

Guilherme Zühlke O'Connor

@Michael Martine – You are welcome, ALA is not something to miss, IMHO 😉

Truly, I think the question of bigger resolutions for bigger screens just forgets that new technologies also come in very small resolutions.

Handhelds and mobiles are still dreaming in get to 800×600, leaving that in the past is not quite like looking to the future.

Truth is that a site that is not prepared to big resolutions as much as for small ones is not actually prepared for the future. Not for the future of mobile web, anyway.

I have written something partially related in the past.

Michael Martine

Wow, Guilherme, thanks for the link to the ALA. I haven't been to that site in ages. Silly me. Switchy McLayout does look very promising!

Guilherme Zühlke O'Connor

Well, I really like the idea of the Switchy McLayout proposed at "A List Apart".

Is not the ultimate solution since it requires some unobtrusive javascript, but except for this small caveat seems like a great solution.

Ale Rocha

Nice tip. But, Daniel, in a theme 960px wide, what is the best option: one large sidebar or two sidebars, like here at Daily Blog Tips?

60 in 3

I happen to agree with Frank that, for me, an RSS feed is more important than design. However, that may not be true for my readers.

Therefore, I optimize for 1024 by 768. Seems to work for me. Gives me plenty of room for the content as well as a side bar on either side.

Gal

Frank

Does it really matter?

I'll throw one out here. I ready very few blogs by actually visiting them. Unless I'm going to make a comment about an entry I'm using an RSS reader. Even with the RSS reader I'd say it's 40% on a PC (with 1280×1024 resolution) and 60% on a blackberry.

I may be the oddball, but a properly working RSS feed is much more important to me than the actual website design/layout.

Randa Clay

I would say the resolution decision still really depends on what your niche is and how tech savvy your readers are, and what your goals are for your site. If you still have 20% of your readers still on 800×600 and serve up Adsense on the right side of your blog, you could be losing quite a bit of ad revenue. Even if you're not concerned about ads, I would still pay close attention to your stats, and let them tell you when the time is to break out of the 800px limit.

Daniel

Maybe its my personal experience, but most of the designers that I talk to comment that fluid designs are not good.

Also, most established blogs and popular websites seem to be using fixed designs, right?

Jennifer

I love my fluid themes. I would love a screen shot from Kevin here though, that 27 inch one may mess it up. I use a 21 inch and a 800×600 dual screen combo.

Kevin Lyda

Um, yuck?

I browse via everything from dual 27″ LCD monitors (not sure of the pixels) to 1280×800 to the tiny size of my sony ericsson.

Blogs that scale to those sizes get read, those that don't, don't.

Jordan (MamaBlogga)

I just widened my blog for the second time (from 700-something to 850, then from 850 to 950). In addition to changing the column widths, I also had to change background, header and footer images themselves. Just a word to the wise.

Kevin

960 px wide seems to be the new "standard" for 1024×768 screens (there is an image floating around somewhere that shows its break down for grid-layouts). Though with all these 3 and 4 column width blog themes it doesn't seem to be helping the _content_ much.

I have a better suggestion though, take the time to make a "print" media style sheet for website. This is even over looked in the default WordPress theme.

Kevin

Eric Grey

I will just add a resounding, "Yes!" To this post. I am so irritated by skinny content columns that I will sometimes click immediately off of those pages when I see them. Sometimes I think mine is still a little skinny – but not as bad as some.

Michael Martine

All the blog themes I've designed have been a fixed width, but I'm now experimenting with a fluid layout, with the Sandbox theme as the basis. The difficulty with a wide reading area is that it's harder for the eye to "stay on the tracks" as the line of text is read. That's why columns are so popular for printed media.

Interesting new things are happening on the small screen, too, so make sure you have a stylesheet for media type="handheld", since more and more people may be accessng your content with a mobile device.

Daniel

Nicole, the width of your blog is fine.

I do see a huge header though, not sure if it is my browser or what. I see the content itself started after 500 pixels or so. You might want to check this out.

Ramkarthik

My blog is under blogger and it looks crooked. I like the theme though. So Im just trying to change the size as you said so that my blog looks pretty neat. Thanks Ryan.

Mary-Ann Horley

Please don't make content much wider people!

Nicole
Comments are closed.