The 20 Most Profitable Niches Online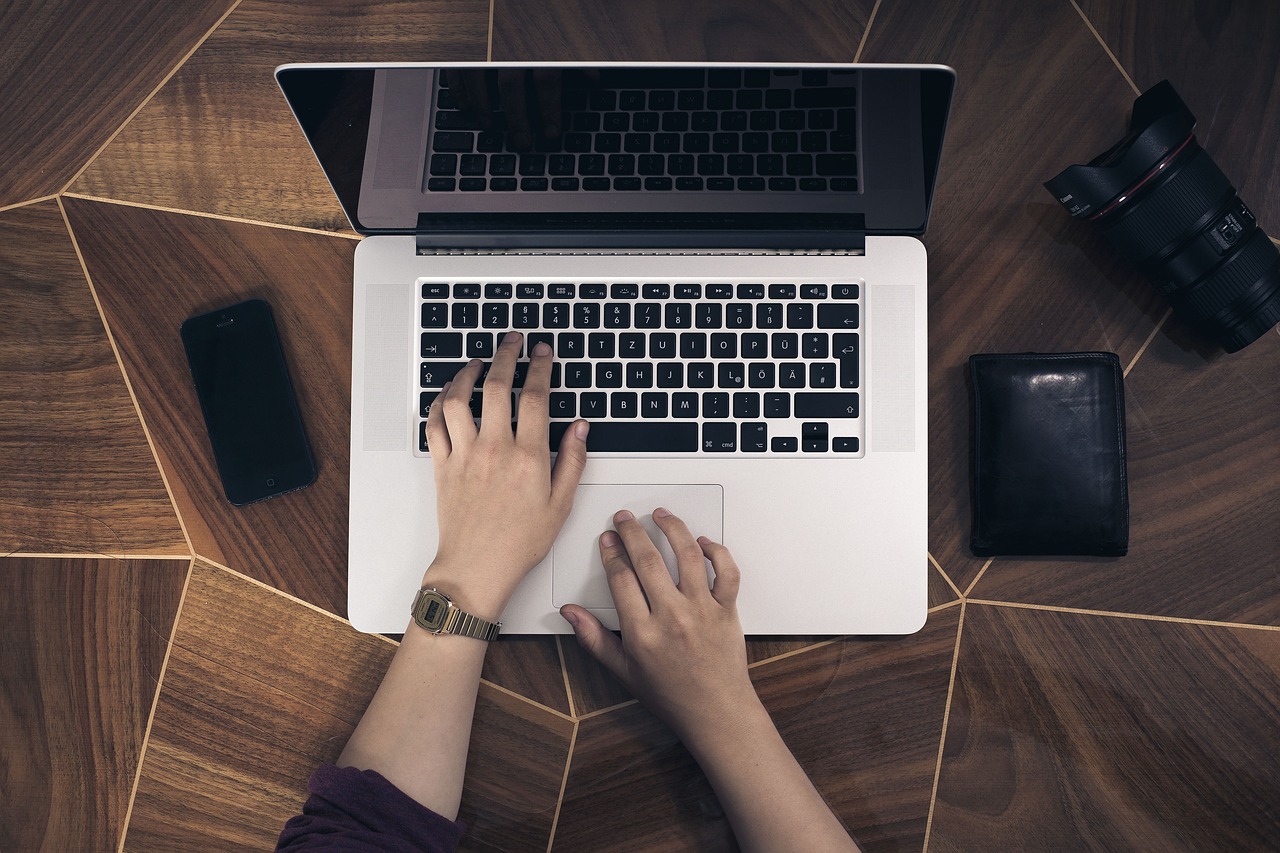 When I started working online I used to agree with the moto "follow your passion and the money will come as a consequence." These days I have a more balanced (realistic?) view. That is, I still think that passion is an important factor, but you need to compromise a bit and filter the niches where there is also profit potential.
For example, no matter how passionate you might be about "wood toys", it would be pretty difficult to make decent money with a website build around it. A better approach would be to compromise a bit and build a website to sell "educational toys" instead, because there are many more people interested in the latter (i.e,. parents), and they are willing to spend money.
That is why I wanted to share with you guys a list I came across a while ago on the WordStream blog, titled The Most Expensive Keywords in Google AdWords.
The amount a certain company/advertising is willing to pay for a single click has a direct relationship to how much said company expects to earn from that click/customer. That is why the most expensive keywords on AdWords can also be seen as the most profitable niches online. Here they are:
Insurance (example keywords in this category include "buy car insurance online" and "auto insurance price quotes")
Loans (example keywords include "consolidate graduate student loans" and "cheapest homeowner loans")
Mortgage (example keywords include "refinanced second mortgages" and "remortgage with bad credit")
Attorney (example keywords include "personal injury attorney" and "dui defense attorney")
Credit (example keywords include "home equity line of credit" and "bad credit home buyer")
Lawyer ("personal  injury lawyer," "criminal defense lawyer)
Donate ("car donation centers," "donating a used car")
Degree ("criminal justice degrees online," "psychology bachelors degree online")
Hosting ("hosting ms exchange," "managed web hosting solution")
Claim ("personal injury claim," "accident claims no win no fee")
Conference Call ("best conference call service," "conference calls toll free")
Trading ("cheap online trading," "stock trades online")
Software ("crm software programs," "help desk software cheap")
Recovery ("raid server data recovery," "hard drive recovery laptop")
Transfer ("zero apr balance transfer," "credit card balance transfer zero interest")
Gas/Electricity ("business electricity price comparison," "switch gas and electricity suppliers")
Classes ("criminal justice online classes," "online classes business administration")
Rehab ("alcohol rehab centers," "crack rehab centers")
Treatment ("mesothelioma treatment options," "drug treatment centers")
Cord Blood ("cordblood bank," "store umbilical cord blood")
Obviously you need to pick this list with a grain of salt, and I wouldn't recommend anyone to start building websites to target those keywords directly. Nonetheless I think that having an idea of where the money is flowing online can be quite useful.
Browse all articles on the Monetize category
17 Responses to "The 20 Most Profitable Niches Online"
Tim Lopez

I like the classes niche. Firefighter training classes might be a good fit for me. Thanks for the post.

Ron's SEO Copywriting Blog

Interesting to note, that most of the above mentioned niches are in Finance. But I guess you missed out one…the technology niche. It's huge at the moment!

The Epic Coder

Yep, I have to agree with what Rebecca said there about the USA's economy. All of those have seen a significant increase over the past months and to be honest, I'm not surprised by what niche's have actually appeared in this list.

Rebecca

It's amazing how the 'top' five niche markets coincide with the USA's economy. I've seen an increase in real estate, finance, and mortgage clients. Consumers want to protect their investments and or find out how they can get out from under their house. They need help with reestablishing credit and or finding ways to pay off credit cards and loans. Find a niche that 'works for you' and go for it!

Taylor

You guys need to blog about what makes you happy! You need to blog about topics that you would enjoy talking about. If you sit here and blog for money and money only, you're more than likely going to fail.

– My first year of blogging, I blogged about my passion. I was successful.

– My two years of blogging, I blogged for the money. I failed miserably.

I'm now blogging about my passion again, and the readers can see that. I'm getting a 10% to 15% sign up rate. That is, out of every 100 persons that come to my website, 10 to 15 people subscribe.

Unless you're blogging on a niche you enjoy, this is more than likely not going to be possible. (Unless you're really good at writing about topics you don't like talking about.)

The above information that Daniel provided is good information; Don't get me wrong. But don't go writing about "Insurance" just because it makes money.

You will make more money blogging about your passion, guys. That is, unless you mean to tell me you can blog about Insurance for the rest of your life.

In closing, Google is getting smarter. You can't just build a few backlinks and call it good. If you're going to be successful with blogging, you need to capture subscribers through guest posts, grab followers on Facebook, and create Youtube videos.

Paul Odtaa

Edgar if you try and compete with the big boys in a niche, such as Insurance, – you are correct you can't possibly win. They've got money and lots of people working for them.

However, if you start looking developing a niche that overlaps then you are likely to get some traffic in the profitable area.

So my friend who started off writing a blog on motoring, mostly reviews of cars, found he wasn't making any cash he changed his approach looking at motoring in more general terms.

He reviews gadgets, such as sat navs, talks generally about motoring, writes about selling cars and car auctions. This neatly overlaps with car finance and insurance, both of which are profitable. He's doing very well with posts on finding insurance for Japanese imports to the UK – a nice long tail.

So you're right develop your niche, but make sure it has the ability to allow you to grow your tail into the highly profitable niches.

Marya | Writing Happiness

Now you tell me Daniel, I supposed its too late to go back to my first degree of Law and start working in that niche? 🙂

My niche is personal development for bloggers, wonder where it ranks? Too low to even appear on a page without scrolling down? That's not good …

Edgar

Here is the problem and many can't figure this out.

Yes the keywords Daniel listed are the most Profitable Niches Online; one click can pay out $5.00-20.00 bucks per click.

But trying to build a niche website around those keywords is insane. We all know that to make money with Google we must be ranked in the first page results for those keywords and it's almost impossible.

Why? Because it's a very competitive niches, and if you try to use adwords to get traffic guess what? You will be the one pay top dollar for the keywords/clicks.

The only profitable way is to get organic traffic and go after long tail keywords.

Paul Odtaa

Great list

Other money earning niches are:

anything to do with tourism – holidays, airlines, hotels, car hire etc. will do something about that later this year.

Gadgets – a friend of mine is moving from writing about cars – lots of competition and few buyers to writing about car gadgets, such as sat navs, the sort of thing that someone could impulse buy. He's started making money. Other technological gadgets in the $50 – $250 range could be useful and profitable.

erm sex from relationships and dating to the stuff erm we won't talk about. I know a girl who does quite well with a humorous, suggestive site and her affiliates are lingerie and dating.

and keeping the list low I know a couple of people earning a fortune running gambling sites – erm don't this in the US or you'll find the feds visiting.

Good luck niche hunting

ES

I always knew music was not among the top thousand niches – especially the kind of music I write about! But this is pure passion – I don't care about the earnings at least for the next five years. Of course, this is not my main site.

But I think, on the long run even such sites that are in unprofitable domains will start doing well because they will start dominating their niche and will be pretty well known with people in their domain. If not ads, some type of products / affiliate or services might help monetize the site.

Daniel Scocco

@kalyan, education is a good niche in my opinion.

@Sofia, I cover keyword research quite in-depth on the AdSense Profits Course.

Sofia

How about writing an article on how to do keyword-research in depth?

Phanindra

Good One Daniel.
Kalyan,
Just felt to reply you on one area which you have mentioned "mortgage".
Mortgage itself is very generic term in broad usage and hence the number of searches are rocket high in google.If you try to target "mortgage" keyword alone, you might not stand a chance as there is extremely high competition(haven't said it is impossible 🙂 )
Rather than going by this broad keyword, try to narrow down your search and target something like "refinance home mortgage loans", "mortgage loans calculators","cheapest mortgage","best home mortgage rates", "commercial mortgage loans","mortgage rates pa","streamline mortgage", "mortgage prepayment calculator" etc. These narrowed keywords are less searched but you will definitely have your edge in topping google.

If you have your products or if you try to promote any other affiliate products or services your conversion rate will be also be good.

Which one is better ?

10k users and 10 buys only or 1K users with 20 or 30 buys ?
(just used as an example)

This is the way the niche marketing has to be addressed or else you will soon realise that no one is coming to your blog for your broad keyword and finally you will loose your interest in blogging.

kalyan

Nice post Daniel. But I think with those niches the competition is very stiff and tough. More than 586,000,000 sites are competing with the keyword 'mortgage'. I mean, it will be very very difficult to come in the 1st page on SERP with keywords belonging to your mentioned niches. But true, finance is the hot topic now and people are venturing there, whether they have knowledge about that or not. So, the quality is diminishing. I guess it's easy to get ads on finance sites, though I am not sure.

Daniel, I wanna ask you one thing. As you know, my site is on education, on English learning to be more specific. Do you think if this will do a long away. In fact, you have an education site too. What's your thoughts on this.

sokun

Great post, i don't think i'll be ever to capitalise on those niches. I have no expertise in them.

Sean

Very eye opening list, not surprised by some of them though! Thanks this is invaluable! 🙂

Ruth

This is really validating, actually. I have been struggling with the fact that I write mostly for software companies. That's my niche. I don't really give a hoot about software (except for Angry Birds and Fruit Ninja…), but it pays the bills. I DO care about luxury handbags, Down syndrome and Ashtanga yoga. But if I shift gears and follow my passion(s) exclusively, I'll have to take another mortgage out on my house.
Comments are closed.