Building Your Blogging Confidence, Step by Step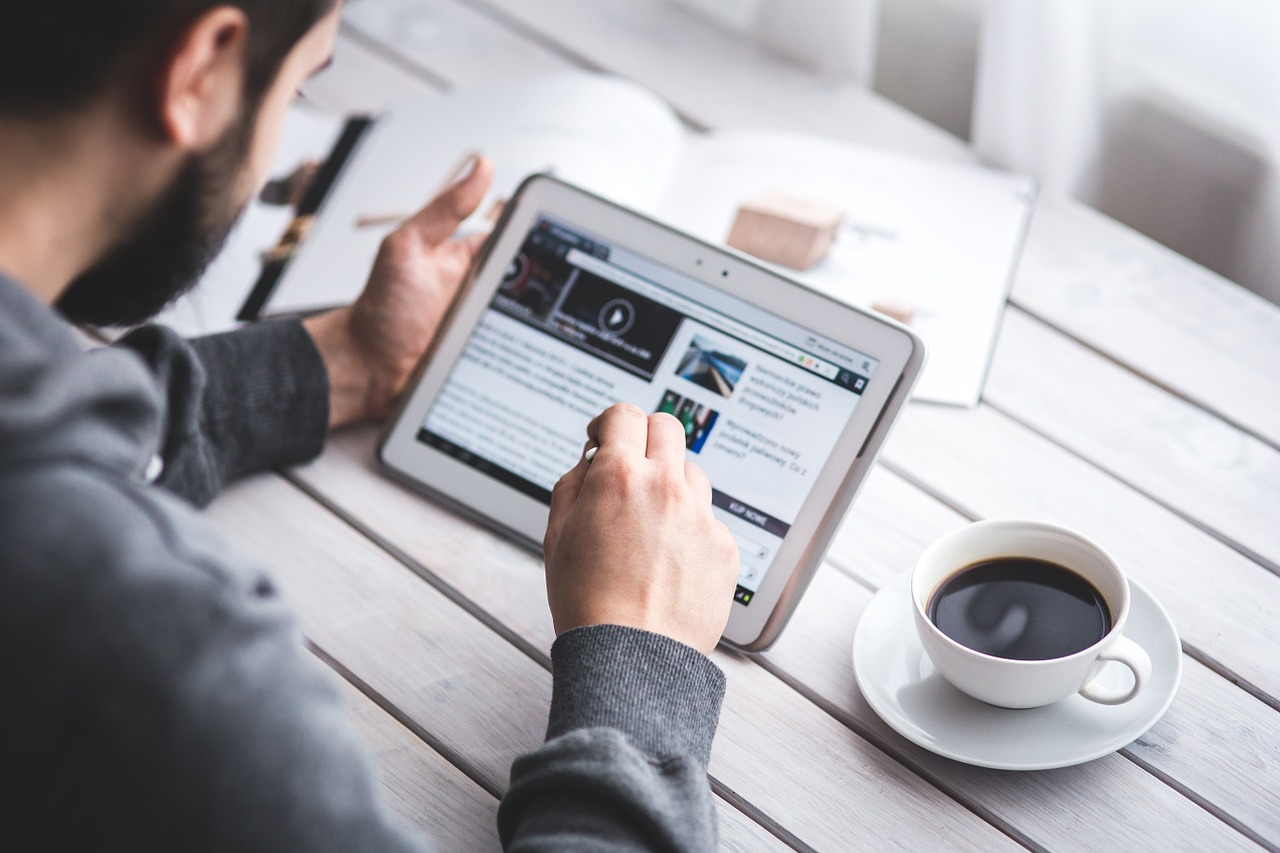 Do you wish you were more confident?
A couple of weeks ago, DailyBlogTips reader Joseph Anzai left this comment:
I'm always worried that it just wont be good enough. I end up gathering more and more information hoping that I will write the best post ever when in reality I have all the information but lack confidence.
Joseph's not alone – a lot of bloggers struggle with a lack of confidence. One blogger wrote in our survey:
"Lacking of confidence and idea is what holds me back. I'd love to read more articles on how to be confident and productive."
Why Bloggers Often Lack Confidence
It's not just new bloggers who struggle to feel confident. If you talked to some very successful bloggers, they'd admit that they often have doubts or worries too.
Of course, confidence is an issue in all sorts of areas of life, but I think it can be especially tricky for bloggers because:
Getting to grips with lots of new technology can make you feel way out of your depth.
Writing posts can be a big worry, especially if you think you're not a very good writer.
Putting yourself and your ideas out there for the world is often so daunting that bloggers give up before they begin!
Here's what you need to remember:
Truth #1: Your Posts Don't Have to be Perfect
It struck me in Joseph's comment that he feels like he has to write "the best post ever". Of course you want – and need – to create high-quality content, but you don't have to be perfect from day one.
(After all, if you write the best post ever in your first week, where will you go from there? ;-))
Your blog posts aren't carved in stone. They don't cost you hundreds of dollars to publish. If you want, you can edit them or even delete them completely in the future.
Truth #2: You Can't Please Everyone Anyway
Some bloggers worry a lot about getting negative comments. They might even turn off comments altogether (or avoid blogging) because of this.
But the truth is, very very few comments you receive will be negative. If someone doesn't enjoy your post, they'll probably just move on. In almost six years of blogging, I've received a tiny handful of genuinely negative comments.
Truth #3: It's Better to Write Something than Nothing
I've seen some surprisingly successful blogs with posts that (to me at least) seem badly written and with design that's amateur-looking.
And yet they're doing just fine. That's because the bloggers keep on publishing content, learning what readers want and delivering it.
It's much better to write a "good enough" post than to keep on researching the perfect post, only to end up never publishing it.
Maybe those three points have convinced you, and you're already busy blogging. But if you're still here, it's probably because you're still not feeling very confident.
Here are three simple but powerful ways to boost your confidence – today, this week, and over the next year.
Tip #1: Take the Next Step
What's the one step you could take today to move your blog forward?
Depending on where you're at, you might:
Register the domain name for your blog
Write your About page
Publish a new post
Leave a comment on another blog
Ask a blogger friend for feedback
Write a guest post for a blog in your niche
… and so on.
I know that taking action can be scary. But one of the best ways to build your confidence is to keep on taking another step forward. If you need some extra support (and accountability!) then let us know your next blogging step in the comments.
#2: Read Our Post on Blogging Milestones
Sometimes, you might feel unconfident because there's a big gap between where you are with your blogging and where you want to be. Maybe you look at other blogs with tens of thousands of readers, and you feel like your three subscribers are nothing to be proud of.
Read Nine Blogging Milestones to Celebrate … and see how many you've already achieved.
#3: Keep a List of Your Blogging Achievements
When I started my first "pro" blog, I also started to keep a list of my achievements each month.
Now I can look back to those early days and see how my first few successes then led me to where I am today. Here are just a few highlights:
Jan 2008 – "Launched weblog on Jan 1st"
March 2008 – "Staff writer position on DailyWritingTips"
May 2008 – "Earned over £500 (since Feb) writing"
September 2008 – "Launched first ebook"
Jan 2009 – "Received $250 for ad link on my blog"
Each of these was a real, significant achievement for me at the time. Today, some of these achievements look quite small (e.g. I've launched a lot more ebooks since September 2008!) but I still remember how proud they made me.
By keeping a record of everything you achieve, you can look back in a year (or three years, or five years) and see how far you've come. It's a really encouraging way to build your confidence over the long-term.
If you only take one thing away from this post, remember this: you're not alone. Almost everyone has times when they feel anxious and unconfident (even the big-name bloggers). But by taking little steps, you'll grow both your blog and your confidence levels.
Get Blogging Closes Tomorrow: Join Now!
Our new course, Get Blogging, closes for new members at the end of tomorrow (Saturday 23rd November) – so check out the details now.
If you've not yet launched your blog, our course is designed to take you step by step through everything you need to know in just four weeks, so you can get your blog online before Christmas. It's also a great opportunity to meet and encourage fellow bloggers, and to get support from me and Daniel.
Browse all articles on the General category
7 Responses to "Building Your Blogging Confidence, Step by Step"
faisal

Just write, you can always make corrections later!

Ali Luke

@rajeshisoftway — Glad this encouraged you!

@Shawn — Rejection can be really off-putting. I know a lot of the big blogs get overwhelmed with submissions, and being rejected doesn't mean your post wasn't good — it may just be that you emailed on a busy week!

@Raspal — That's a great idea about joining a group or forum; the support of (and accountability to) other people can make a huge difference.

Raspal Seni

Hi Ali,

Nice and inspiring post for new bloggers!

I like your tip #3: Keep a List of Your Blogging Achievements. I think this is what will keep us moving forward in the blogosphere. I had thought of doing this when I started blogging too, but it somehow slipped off of me. I'll make sure to keep a record, and check back at the end of the year. 🙂

Another tip I can offer is to join a blogging / writing group / forum so we get pushed to write and keep moving, if we lack confidence at some point. I've had this too. If you can't or don't want to join a writer's group / blogging forum etc, there are many on FaceBook too which can help. I tell this from experience and I don't think I would have written 31 blog posts a month, had I not joined such a group.

Kind Regards,
Raspal

Shawn Gossman

I have a lot of confidence when writing on my own blog. However, I don't have it so much when attempting to guest blog. I tried three times on a 'big' blog about blogging and each time got rejected so I shy away from it a bit. I guess we all have trouble writing the way people write – we all write the way we are used to. Great post, Ali! 🙂

rajeshisoftway

Nice blog,i do want to write lot of article ,but i lack a confidence level,but after reading this article,i will start write new blog,because as u mentioned my blog can't satisfy all the viewers.but they like or they don't like at least they post opinion,sure it help me lot.thanks for the posting.your blog is really encourage me to write the blog.

Ali Luke

What a great tip, Shahzad — thanks for adding that!

Shahzad Saeed

Hey Ali,
Your tips are great. Here's mine

Tip #4: Have a blogging buddy
Blogging haunts when you do everything alone! If your blog is not so interactive, for e.g. if you are not getting enough comments or shares you might come to a point that your post was not so good. BOY! You were wrong!!

So having a "blogging buddy" is always better who encourages you and help you out when it comes to blogging.

But how to have one?
– Join other fellow bloggers on social media.
– Comment on other related blogs and start building relationship
– Join your niche communities and groups and get acquainted.

Thanks!
Comments are closed.