Blogging Idol 2: Send Your Application Now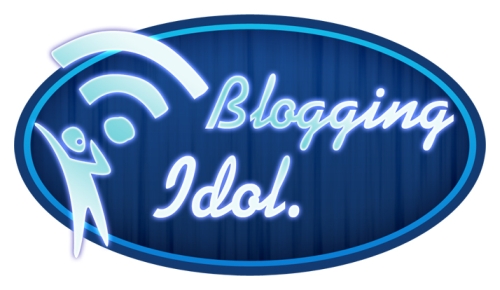 After tweaking the rules a bit and discussing the competition with the readers, we are finally ready to launch Blogging Idol 2.
You can participate with your existing blog or website, and I am sure it will be a good opportunity to improve your blog and to get motivated to increase your RSS subscriber count. On top of that, there are also $4,500 in prizes.
You can send the application from today until the midnight of next Thursday (October 30) via the contact form. That is only 4 days, so read the rules and send yours right now!
The competition will start on November 1st.
Win Over $4500
First of all I would like to thank the sponsors that we have aboard.
A lifetime subscription to Keyword Country (worth $2,000)
An annual subscription to the Trackur corporate edition (worth $1,000)
$300 courtesy of Sponsored Reviews
$300 courtesy of BidVertiser
$300 courtesy of TNX
$100 from Daily Blog Tips
$300 in text links from Text-Link-Ads
A 3-month subscription to the SEO Book Training Program (worth $300)
This time we will also have prizes for the 3 competitors with more points. The first prize will be the lifetime subscription to Keyword Country and $1,000 in cash. The second prize will be the annual subscription to Trackur and $300 in text links. And the third prize will be the 3-month subscription to the SEO Book Trainning program.
The Rules
1. Any blog or website with 2,000 RSS readers or fewer can participate. One blog per competitor only. (participant blogs must have the Feedburner feed count enabled)
2. The competition runs from November 1st until November 30th. During that period, 7 points will be awarded to the competitors, on the following way:
1 point to the competitor with the highest increase on the number of RSS subscribers
3 points to the competitors (one for each) with the highest number of votes on the open voting session
3 points awarded by a panel of judges
3. The criteria for the voting session and for the judge points will be: the most clever and effective strategy for gaining RSS subscribers and for promoting the blog. Paid and blackhat promotional methods are not allowed.
4. On November 30th, the blogger with more points (it will probably be 3 or 2 points) will be declared the winner and receive the prizes. The second and third places will also receive prizes.
General Information
In the case you are wondering who the 3 judges will be: I am one of them, Ricky from Keyword Country is the second, and Jarrod from Sponsored Reviews is the third one.
Overall the objective is similar to the Blogging Idol one: increasing the number of RSS subscribers using clever and efficient promotion strategies.
The difference is that this time we also have an open voting sessions and a panel of judges, which I think will make the competition more fair.
How so? Even if someone cheats to gain more RSS subscribers than everyone else, he could still lose the competition if he doesn't get a vote from the readers or from the judges. (I will obviously monitor the competitors anyway to make sure they play under the rules).
Secondly, even small bloggers have a good chance now. The voting session and the points awarded by the judges will be related to the blogger using the most clever and efficient strategy for gaining RSS subscribers. The only requirement here is creativity, so small bloggers could easily beat the big guys if they are smart enough. In other words, it does not matter if you started the competition with 7 subscribers and ended with 30. If your strategies were clever, you could still get the votes from the readers and from the judges.
Finally, in the case of a draw in the end (i.e. 3 bloggers end up with 2 points each), the decisive parameter will be the increase in the number of RSS subscribers.
Send your application
You can send your application right now. Just email me via the contact form, and include your name and the URL of your blog.
The deadline for the applications is the midnight of Thursday, October 30th.
Browse all articles on the Blog Projects category
95 Responses to "Blogging Idol 2: Send Your Application Now"
fromtheold.com

Actually please count me out. Going after rss readers will destroy my blog's goals 🙂

L-Jay

@Daniel

Will there be any reporting back? I liked to read what everyone did week by week last time, but that might give away 'trade' secrets of getting subscribers. So how can we know what everyone is doing and follow the progress?

Daniel Scocco

@Suzanne,

Each competitor can earn a max of 3 points.

5 points (1 from the RSS gain, 1 from the voting session, and 3 from the judges in the case they all choose the same blogger).

Each judge could choose a different blogger though, and on the voting session 3 people will get 1 point also, hence why you could have 3 bloggers tied with 2 points each.

Mac Apps

Sounds really interesting. I reckon I could have one the last one if I decided to book my ideas together and enter. My entry is in. I just hope I have the ability to get some decent points.

Money Making Ideas ~ Suzanne

This is exciting! I'm soooooo IN!

I am a bit confused on how the points work … couldn't someone end up with all 7 points? And you mentioned a tie of 3 people getting 2 points each … aren't there 7 up for grabs? I'm sorry … just a bit confused … but still very excited! *SmiLes* Suzanne

SATISH

Stumbled!

And Enter the contest.

Thanks for the contest Daniel 🙂

Daniel Scocco

@Kurt, definitely. Language is not a problem.

@Sam, thanks for subitting to Digg, although I don't think it stands a chance of going popular.

Digg users are very biased against blogging and SEO related content.

Sam Duvall

Let's get little attention to this…

Kurt Avish

@ Daniel: Just a little question…my blog contain three language namely English, French and some part of Creole (a mix of french and hindi and english too). However over 75% my posts are in english. I can participate?

I am asking due to the fact about containing some "creole language" parts which many readers don;t understand.

Kurt Avish
Daniel Scocco

@Sam, I would say at all, else how you can you determine if the banner you purchased made you also gain RSS subscribers or not?

The problem with allowing paid promotions is that it becomes a "who can spend more" competition, not fair for the guys that don't have a marketing budget.

Sam Duvall

"Paid and blackhat promotional methods are not allowed." Does that mean that you can't use paid advertising for your site at all, or just can't use it to gain rss subscripers?

Nathan Driver

Awesome idea – missed the 1st one and already sent in my application.

Daniel Scocco

@Shaun, yeah, multi-author blogs are allowed to join.

Ruchir Chawdhry

Awesome! I'm submitting my application 😀

Daniel Scocco

@Saurav, if you ask them to subscribe because of the content on your blog that is fine.

Shaun

I'm about to hire someone to work with me to write content — can I still enter?

Rarst

I like how it was rebalanced to remove focus from pure numeral increase to judging how interesting and effective methods are. 🙂

Will submit my application later today. And few days to get ready…

Saurav

Making my big list of friends subscribe. Will it be any violation of rules?

Daniel Scocco

@Matej, if you use the blog broadcast feature they will, since Feedburner count those numbers in their feed count.

Saurav

Entering any competition after big time. I am IN.

Matej

Aweber subscribers will not count?

Joel Drapper

Sounds great! I'm in! 😀

Daniel Scocco

@Rui Cruz, any language is welcome. I will do the weekly reports myself, and I can write in English about your strategies and tactics if you want to let all readers know about them.

Mr. I

I am in!

TechZoomIn

I am trying to change my theme for this competition to attract RSS lovers.

Rui Cruz

Hello.

Non english blog can participate, or only english blogs?

Rui

SEO Genius

Excellent Daniel, this sounds very similiar to the first blogging idol but I like the tweaks you have made. It makes the competition a little easier and more fair for the little guy.

I will send my application now 🙂

Will.

TechZoomIn

I just missed the chance at Idol 1. But this time i will try my best to be a winner.

Lets jump into the Competition 🙂

Sohail

Here we go. I am ready and sending you applications. Hope to learn a lot from this competition
Comments are closed.