Are You Prepared for a Blogging Emergency?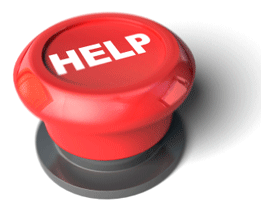 Real life emergencies, blogger's block, vacations and work or study commitments all have the potential to interrupt our blogging flow from days to weeks at a time. These periods of inactivity can result in a steady drop in traffic, plummeting subscriber levels, and loyal readers jumping ship.
These events are all blogging emergencies: periods of inactivity which threaten the well-being of your blog. In this post, I want to outline a solid plan to deal with a blogging emergency. If you execute it right, your readers won't even be aware there's a problem.
Build a cushion
Writing a number of posts in advance is the most important step in preparing for a blogging emergency.
A good emergency cushion consists of enough blog posts to fill up a week of regular blogging. If you usually post once a day, your cushion should be around seven posts, for example.
Attempting to write all these posts at once will burn you out. I'd recommend writing one or two extra posts per week until you build your cushion, or more when you're particularly inspired.
Work these posts to final draft quality and save them in your 'Drafts' folder.
Adapting your cushion to future events
If you've planned a two-week vacation in a month, try to write two-week's worth of posts in advance to build up your cushion, in addition to the one-week emergency reserve of posts you've accumulated for unforeseen events.
Using up your emergency cushion on a predictable event will leave you vulnerable when you return, forcing you to rebuild your cushion from scratch.
Dealing with severe time-limitations
If you're traveling overseas and using the net at airport terminals or internet cafes you'll have little time to complete blogging tasks. Many types of blogging emergencies will involve these severe time-limitations, where you're only able to work on your blog for a short period each day.
Having a cushion built up is an important part of surviving these periods. If you suspect your blogging emergency will last longer than a week, try to pace the release of your posts so they're spread evenly across the period you expect to be kept from proper blogging.
You can also save time by allowing comments to appear directly on the site rather than going into moderation. Another time-saving strategy is to set up an email Auto Responder to let those who contact you know you're unable to respond just yet.
Low-intensity posting
If your cushion runs out, or looks like it will be spread too thin, you can support it with some low intensity posting. These posts generally take ten minutes or less to complete. They're useful for showing visitors that you're still active at the blog.
Some suggestions for low-intensity posts:
Short posts (under 200 words).
Link posts.
"Best of" posts (most popular posts on this blog in September, etc.)
Invite guest bloggers
Guest bloggers can be an efficient solution for periods when you know that you will not be able to blog for yourself. Apart from keeping the fresh content coming, this method will also improve the interaction between you, the guest bloggers, your readers and their readers. It is a situation where everyone wins.
Darren Rowse uses this technique whenever he has a long travel scheduled.
The first place to look for potential guest bloggers is your own blog. Announce that you will not be able to blog for some time and invite the readers to submit their posts. Getting some of the readers to participate with the content might also increase the sense of community.
Running a blog without access to a computer
Certain real-life situations may mean that you're prevented from using a computer at all for days or even weeks. Here are a few suggestions you can use to keep your blog running smoothly in these periods of absence.
1. Set your cushion posts for timed release
In WordPress, you can do this from the 'Write' page of each draft you want to post in future. Expand the 'Post Timestamp' panel in the sidebar and tick the 'Edit timestamp' box (this is important!). Set the timestamp to the date and time you'd like the post to appear on your site, double-check everything is correct, then hit publish. Your post will appear on your blog at the time you've requested.
You can make sure your cushion posts are set to auto-post on the correct date and in the right order by viewing them in the Manage > Posts panel.
If your blogging software doesn't offer an equivalent option you might consider enlisting the help of a trusted friend to publish your cushion posts for the duration of the blogging emergency.
2. Stop moderating comments
Spam catchers like Akismet generally do a good enough job on their own to keep your comments section in order. This will allow the conversation to continue on your blog while you're away from it.
3. Get the help of a friend
It can be a good idea to ask a trusted friend to look over your blog and its recent comments once a day to check that everything is in order. If you have the time to give them your account details and walk them through the procedure required to delete comments (if necessary), you can rest assured that things will remain orderly during your absence.
4. Set up an email Auto Responder
Let those who contact you know that you'll be offline for a few days, or weeks, but that you'll get back to them as soon as you're able.
Over to you
What's your contingency plan for a blogging emergency?
Do you have any other tips for a solid emergency plan?
Browse all articles on the Writing Content category
35 Responses to "Are You Prepared for a Blogging Emergency?"
GameAddictJeiboy

That's why some of my blog left because of the situation above, I do not have a net :(. anyway thanks for the tips bro. great help.

BloggingProfits

This happened to me when we moved from an apartment to a new home. There was a two week interruption (moving, hooking up with a new ISP_.

Not only did I lose readers, I even lost interest in that old blog of mine.

My suggestion is: Never stay away from the internet! 🙂

Tezza

Great post on being prepared for unforeseen hitches in your blogging life. I like the guest post idea as it is a win-win for everyone concerned.

Omnibuses

Ah! So that's why we get posts on here such as "August's Most Popular Posts"!

Ashish Mohta

I do it the same way. keep articles ready in my mind in advance so dont have to think much when its emergency. Just make them and leave off. I invited guest bloggers and support was damn good.

hotmoneytips

The short posts under 200 words has worked really well for me. Saves me a lot of time.

Chris Jacobson

Excellent tips… I'll write about this post next week after my cushions run out. 🙂

Daniel

No problems Skellie :), I felt that it was another nice way to cope with inactivity periods.

Skellie

Thanks for adding in the guest-posting section, Daniel. I like it! 🙂

Davinder

Really good stuff.. hope I can follow some 😉

Lori

These are very good tips indeed. A fellow blogger recently had some personal issues that kept him away from his blog for atleast a week and he lost readers. Lessons learned!

HairySwede

Great idea with the guest blogger!

Technobuzz.net

Nice tips Daniel. Thanks

Daniel

Vijay, I would say that even news-related blogs could prepare a cushion.

Just write something that is timeless yet relevant. For example tech-news blogs could write some posts with "Tips for Firefox" or "5 Open Source Software You Should know."

Vijay

This pretty much covers all the events one should follow. I would also recommend reducing the frequency to one post every alternate day. Also, the cushion may not be applicable for blogs dealing with current events or technology news etc. So, alternatives like guest blogging would only work for such blogs
Comments are closed.