7 Tips For Making Your Blog Posts More Readable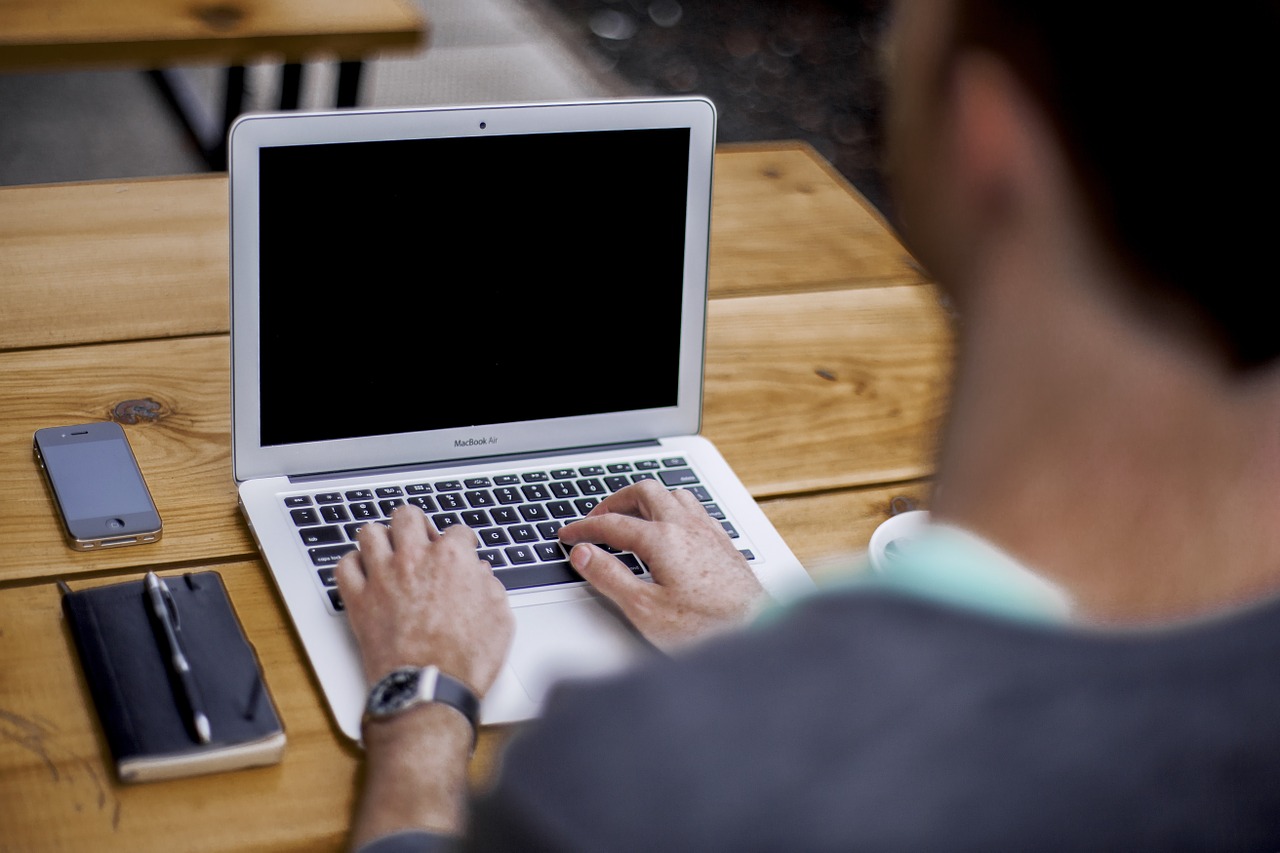 This is a guest post by Eugene. If you want to guest post on this blog, check out the guidelines here.
You might have a lot of ideas for your blog posts and you might know many tricks on how to successfully promote your blog. However, the content on a blog is as important as your marketing tools. The reason is simple: you want readers to come back. If you get readers to come to your page, but they don't enjoy reading your blog posts, they won't be back.
You might have a great interesting idea for a blog post. But if the blog post you come up with is not readable, your idea just goes to waste. Writing good blog posts takes practice and there are a few things which you can do to make your articles more readable and enjoyable to your audience.
1. Structure your blog posts. When you write an article, make sure you have an introduction, a body and a conclusion. Your introduction should state the main idea that you're going to discuss. The body will develop your argument, in one or several paragraphs, and can contain lists and bullet points if applicable. The conclusion should be a short summary of the whole article and a restatement of the idea from the introduction. A structured text is easy to go through, and your readers will be able to get your points only by skimming it.
2. Use sub-headers. Online readers are not very patient. A long block of text will bore them and they'll be gone in seconds. Sub-headers are a great way to make blog posts more readable. They allow readers to get a quick idea on what issues you're tackling in your article and to skip to the topics they're interested in.
3. Make your blog posts coherent. Organize your ideas into paragraphs and don't suddenly skip from one topic to another. All the arguments and ideas in your blog posts should flow in a logical manner. You might know what your point is, but if you jump around from one idea to another, your readers will get tired and confused and will simply quit trying to understand.
4. Use pictures. Not all blog posts can be illustrated with pictures, but many of them can. Depending on the length of your blog post, you can use one or multiple pictures. Images attract reader's attention and make texts look friendlier.
5. Avoid using numbers and technical details. Unless you're writing for a limited number of highly specialized readers, avoid using a lot of numbers, technical names and specifications. Scatter them through the article, and try to use a conversational language.
6. Don't overestimate or underestimate your readers. You probably shouldn't explain what Facebook is, but do explain things that your readers might not understand. If your not sure how to make the difference between what you should detail and what you shouldn't, think whether your friends would understand it. If they would, it's probably common knowledge. If they wouldn't, explain it or provide a link where your readers can get some information.
7. Don't use too many keywords and don't include irrelevant links. It's understandable why you want to fill your blog posts with keywords and why you want to link both to your blog and to other websites. But remember that blog readers can easily make the difference between a text written with the audience in mind, and a text written only for SEO purposes. Place keywords strategically, only where they fit naturally into the text, and only include relevant links. Your readers will get mad if they click on a link and get to an irrelevant page.
In time, you will be able to write excellent blog posts without thinking to much about it. But, in the beginning, you have to establish a step by step routine and follow it every time you want to publish something. And checking if your blog posts are readable should definitely be part of that routine if you want to build a solid returning audience.
About the Author: Eugene is in search of reality creation through use of tools readily available on the internet. You can find out more by following him at Reality Burst where he writes about optimizing lifestyle design on RealityBurst.com.
Browse all articles on the Writing Content category
28 Responses to "7 Tips For Making Your Blog Posts More Readable"
HP van Duuren

Those are great tips,

Especially tip Nr. 3, about keeping post coherent is something that I have to watch over since sometimes I am inclined to combine several topics at the same time 🙂

All the Best,
To your Happy – Home Business – Inspiration,
HP

MainStreetHost

Entertaining post. #6 can be difficult because we often feel the need to explain things people already know "just in case". In time though, I think we figure out that we don't need to explain every little detail.

Nick

I've been focusing quite a bit on making my posts more scannable. I've found that lists work really well with social media sites since people are more jumpy. Only issue I've had is trying to find good pictures that don't look like bad stock photos.

Tim Key

Great Post! This has given lots of ideas have to improve the blogs we write, and hopefully improve their creditabilty. Keep up the good work

ScorpionGod Lair

Yeah I'm straightly for using Sub headers.. 🙂 Because I'm very bored to read posts which contain only large block of text. I hate those. Anyway good tips to increase readability! 🙂

Dean Saliba

Good post Eugene. Although I've been writing online since 2001 I can certainly learn form this post, I still struggle at making my posts more pleasing to the eye. 🙂

Aziq

Using pictures is something i would definately reccomend, as a bit of a psychology nerd and by doing some research 30% of people are visual thinkers, another way of "visualising" this is to imagine 30% of your viewers need a picture to get their attention and then your message across.

Joy

Thanks for these great tips, greatly appreciated by a new blogger, still trying to get it right.

Cheers
Joy

Paul Chernish

Point 3 is vital. Blogging for the sake of blogging is much to common. A captivating subject deserves structure!

Johannes Nyberg

Good post 🙂 It's something the bloggcommunity have missed for sure :p

raybak

lol, they may have not missed this but its good for new bloggers.. :p

Tech84

readability is very important, no matter how good the topic or how relevant the topic is, people will still avoid your site if the readability is hard.

NotCathy

These tips were really awesome, I agree that to make your blog readable you need a good content for your reader's has a reason to read your blog and love it as well. Additionally, you must put an images to your blogs or videos for more information and entertainment to the reader's. Good luck and keep it up!

Smith

I think using number is good. For example, if write "10 tips to Something" and if you use numbers, it will be awesome.

Eunus Hosen

I wonder, why no guest post on DBT has photo?

Tim

Point 5 and Point 7, i didn't realize before.

I outsource blog posts, but freelancers gave me many tech data things, i used think these are good quality.

Thank you for the tips

Browbands

Making your blog easy to use as possible is very important, the pictures will also play a big role in drawing attention to readers and keep them on track with the blogs niche

doug_eike

Readability is almost as important as the content itself! I click away from articles that are not readable for any number of reasons. Thanks for the tips!

Wasim Ismail

the Best way is to structure the article into various sections, making use of headings and subheading correctly along with bullet points to make your point more understandable and readable.

Geet | HobbyIdeas

Yes, keyword stuffing must be avoided. Also, a pic speaks a thousand word but it must be relevant.

Justin|Mazzastick

Eugene,
There are a lot of useful points mentioned here. Sub-headers a definitely a good thing to implement. I am starting to get a rhythm with my post structure and design. It's still a work in progress though.

SemanticAd

Excellent advice; I wish all the blogs I read followed these tips!

You could generalize #6 to 'Don't assume your readers know what you know or think the way you think'. This is perhaps the worst mistake we marketers make, and the easiest way to thwart productive communication.

Rison Simon

Using images is one of the tips most bloggers forget. And I am sad to see you are one of them. Also I think using numbers in a post increases your authority. People tend to believe in stats than prediction.

Web Marketing Tips

Daniel is also not using any photos in his or guest post …

What do you say ?

Harrison

Nice tips there, I agree with number four a picture is really worth a thousands words, sometimes if you spend more time working on a big picture you can just publish it as if it was an article, pictures are what draws attention first than words!

But the fact that Daniel doesn't often use pictures in his posts, you can obviously see the difference of his traffic in compare with other pro bloggers like Darren and Yaro? or even the guy from Income Diary I forgot his name but he has good uses of images, you might want to check his site out.

Mani Viswanathan @ DailyBlogging

It's always good to use photos. Daniel does use images in some of his posts.

Web Marketing Tips

In very rare case … he use photos on his blog.

eSparkInfo

I am 100% agree with you. I read too many low quality blog post. I really irritate during surf that kind of blogs which have not any images on blog. Visual appearance can give more idea to you.
Comments are closed.