5 Tips for Writing Comments that Build Your Blogging Brand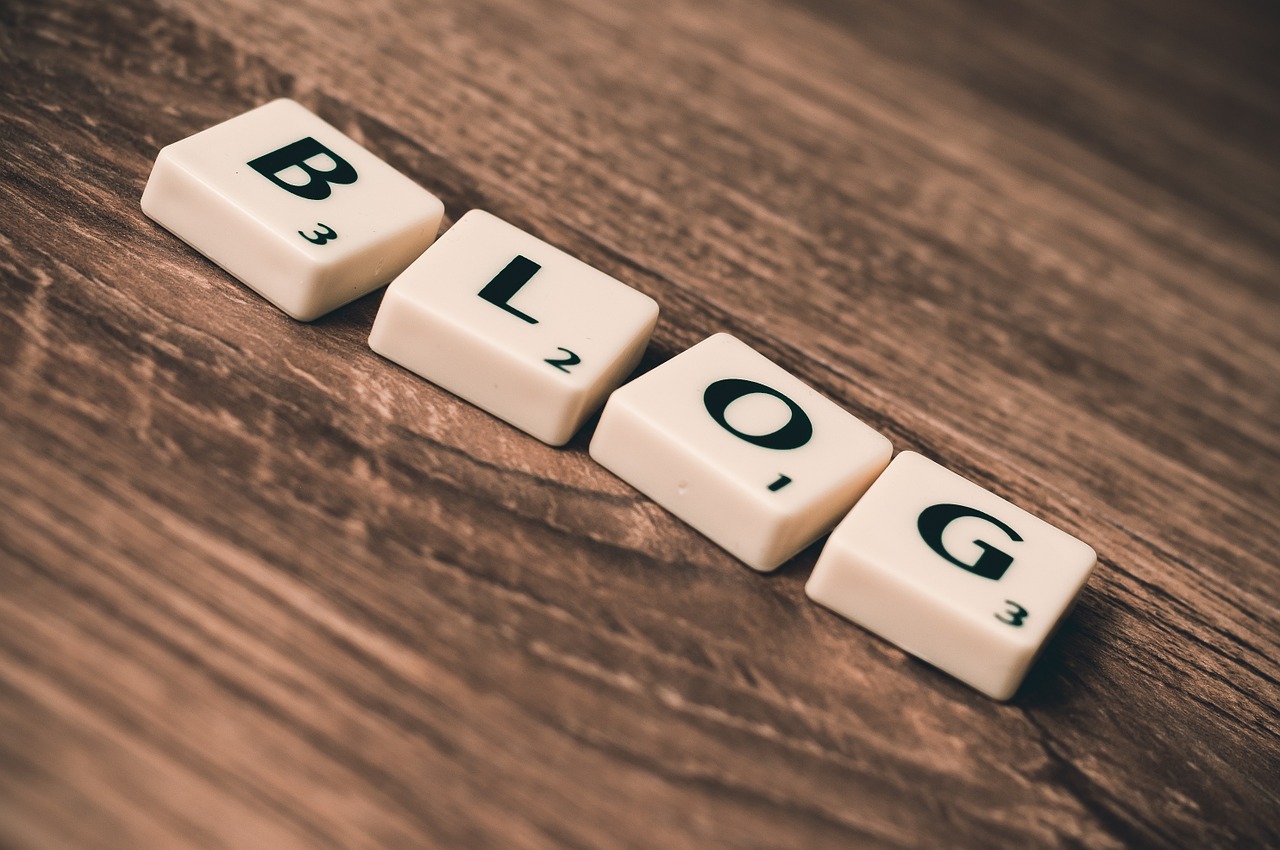 Who would have thought that sharing your opinion would lead to an eBook endorsement from a New York Times bestselling author?
Blog commenting opens doors for the mindful blogger.
By commenting effectively I've:
Received an endorsement from a New York Times bestselling author
Landed a speaking engagement at prestigious NYU
Filled my eBook testimonials page with endorsements from respected professional bloggers
Been featured on brand.com
Received 5 interview requests from authority blogs over the past month
Made many blogging friends in high places
I know commenting played a chief role in each circumstance because I either commented extensively on the blogs related to these opportunities or I was told explicitly that my comments opened the doors to the opportunities.
I can hear your question: okay, so how does this benefit me?
Whether you have a skillfully-branded blog, stellar online reputation or are a green blogging newbie you can build your blogging brand through commenting.
The secret is no secret. Move your attention from getting backlinks to adding value to posts. Move your focus from driving traffic to building friendships with authority bloggers.
1. Be Present
Take a deep breath. Your mind likely races to outcomes before you post a comment. You want traffic, or links, or any other self-serving outcome. Kick those thoughts out of your head.
Brand-building commentators are present. Being in the moment focuses your thoughts, feelings and actions on the process of building valuable comments instead of focusing on some outcome. Breathe deeply. Relax. Proceed to the next tip.
2. Write 5 to 6 Paragraphs
Treat comments like content. Publish mini guest post sized comments to make an impact. Length does not equal impact necessarily so create value along with depth.
Bloggers notice thorough, helpful comments because such comments add immense value/content to their posts.
Readers note such comments too. Expect to receive interview requests and guest post opportunities as well as increased traffic by posting thorough comments.
3. Be Nice and Personalize
Never troll. If you disagree share your thoughts kindly while acknowledging the points made by the blogger. Be nice.
In most cases you'll agree with the post. Pick 1 or 2 points made – proving that you read the post – and expound on the ideas with your personal experience.
Address bloggers by name. Thank them for sharing their insight. Sign off with your name. The tiniest personalizing details make you stand out from the hurried, less than mindful crowd.
If you want to make influential blogging friends quickly address people by their first name. My first name is the best sounding word in my native tongue. You likely feel the same way.
4. Comment Only on Relevant Authority Blogs
Build your brand by associating with authority bloggers. Blogs like Daily Blog Tips are the perfect spot for publishing thoughtful, in-depth comments.
Follow the leader and comment on their blog. Impressed leading bloggers will form bonds with you and impressed readers will click your link to learn more.
Successful bloggers associate with other successful bloggers. Build your brand by being seen alongside authority folks from your niche.
Look at it this way; reaching a big audience requires you to hang with the big dogs.
Comment only on relevant blogs. Target incoming traffic and build mutually beneficial friendships with relevant pros. If your blog theme relates to blogging tips it makes sense to form a friendship with Daniel Scocco through blog commenting.
6. Comment on Every Post
Or comment on almost every new post. Program readers and bloggers with your valuable commenting message.
Persistent commentators appear to be all over the place. In truth they simply condition readers on a subconscious level.
Think of a TV commercial. Commercial advertisements tend to grow on you after repeated exposures. The same idea rings true for blog commenting.
Comment as much as humanly possible on authority, relevant blogs. Make an impact. Be thorough.
Your blog and brand will thank you.
Your Turn
What strategies do you use to make an impact through commenting?
Ryan Biddulph is an internet lifestyle junkie, freelance writer and blogger. He owns Blogging from Paradise.
Browse all articles on the Promotion category
25 Responses to "5 Tips for Writing Comments that Build Your Blogging Brand"
Markeyus Franks

Well after reading this great article, it sounds like I need to comment on high ranking blogs at least twice a day. Hey thanks for the tips. See you at the top.

Ryan Biddulph

Thanks Daniel and Andrew, excellent points all around.

Post comments on top blogs, and make sure you have something helpful and insightful to say.

Appreciate it 🙂

Daniel

Some very thoughtful and helpful advice on leaving comments, Ryan.

Definitely leaving comments that are constructive and well thought out and on topic(not spam) is the best choice.

This can lead not only to a response to that comment on the webmasters (site owners) own site, though, it can also lead to people wishing to head over and check out your own site.

This also means that " Authority site authors / Bloggers, will sometimes drop over to your own site, and may be impressed with what you are doing, and this could open the door to endless opportunities…that snowball from this….

Andrew M. Warner

Ryan,

Great post on here my friend. You provided some really useful tips that anyone can and should use when leaving comments on blogs.

Blog comments can and should be used as an effective strategy for building relationships with other bloggers, getting more traffic, engaging with readers, and much more.

One thing I'll add though, while it's good to comment, you should only comment on blog posts that you know what they're talking about and can add value to it. I read alot of blogs but if they were talking about, let's say "Adsense" techniques, I wouldn't have much to add on that because I'm not well versed on the subject.

So it's important to remember to comment only on blog posts that you can add value to.

Otherwise, great post.

– Andrew

Mahesh

And I made other one too.because you worth it.

Mahesh

When I going through the 4th point..I thought this is relevant so i did it 🙂

Pankaj Gupta

I like to add some more points to this list. While commenting don't use keywords in the name field as it will be blocked by many anti-spam wordpress plugins and it will create a bad impression on your brand.

Be personal, try to answer or reply to the user comments as it will create a healthy relationship with fellow bloggers. 🙂

Sarta

Excellent points and excellent comments. I'd just add the importance of commenting with sincerity … comment, no matter how well crafted it may be, that is only there for the purpose of getting clicks back to your site just has a different odour to it. One big name author proudly says he makes a point of commenting on three blogs a day. It's part of his marketing plan. And you know what, even though he generally makes a good point, there's something just a bit not quite right about his comments .. an atmosphere, maybe. He's there for his own ends. And somehow it shows. And somehow I don't click.

Sudarto

Comment should provide added value to the reader. For example, adding information of the article that be commented.
Of course, we have to have a lot of information or ideas for comment. Not just praise.
I myself really like reading comments that contain important additional information that complements what is written in the main article. Thank you.

Ryan Biddulph

Hi Renard, I can see that you embody your statement well 🙂 Carry on my friend, you're doing commenting "right".

Ryan Biddulph

Hi Giles, I am super happy to help. Thanks for stopping by and reading.

faisal

Just be a regular.

Rajinder Sanwal

This is one of the most productive article that i've read in the last few months. I am going to strictly follow these 6 steps to make the most out of my blog. Great article very informative and helpful article for thank to share with us!!!.

Mahesh

Man you are the man, your content is so honest ad i swear nobody will look away from you.

Looking forward for some more amazing tips. Thanks for article 🙂

Renard Moreau

[ Smiles ] Honestly, there is nothing quite as effective as commenting intelligently on a subject.

Believe it or not, there are a lot of bloggers out there who are actually apprehensive about commenting on other people's blogs.

In regards to the length of the comments, I like to keep mines at a moderate length.

Gary Trautloff

We are familiar with many facts about posting comments and choosing the appropriate content on the blogs. Reliability and patience are needed. Your efforts for sharing this information allows to be more accurate and pointed for the future. Thank You

Chandran

Thanks for sharing your valuable information, Commenting is the best strategy for bloggers to create an impact on them. Once again thanks for providing these informative post.

Christopher Maynard

Commenting on blogs to build my own blog has led me to blogs I would have never come across otherwise . I tried to build that sentence with fewer "blogs" but I'm not that clever. This is really good advice and it helps all of us

Ryan Biddulph

Hi Kevin, Wow, appreciate that so much 🙂 Commenting can be such an effective strategy for bloggers, to spread the word. Folks like yourself and Jane – up above – are masters at sharing your take, in a caring, supportive way, which is simply the way to go to make friends and spread the word. Thanks again KD.

Talal

Wow, 5 to 6 paragraphs. That will definitely help the blog on which you are making that comment, not the one you are trying to build link for. 🙂

Giles

WOW! This is an eye opener. It's evident and pragmatic. It's about time I began implementing this strategy. I have always noticed this among prominent bloggers, but I have been oblivious to its impact and importance until now. Thanks, Ryan

Kevin Duncan

Hey Ryan,

Good to see you here on one of our favorite blogs, my friend!

Excellent guest post you've shared with us here.

I've told you this before, of course, but when it comes to writing epic comments few do it as well as you do. It wouldn't surprise me if your comments are as big a reason for your success as your posts. You take the time few others do.

I hope this post brings you a nice bump in traffic! Again, well done.

Talk to you again soon.

Ryan Biddulph

Hi Jane, Oh yes have I ever been there. The old me suffered through Racing Thoughts Syndrome. My mind raced as I greedily thought about all I could receive through my comments. Then I realized that giving value is the way to go, through being present minded. Thanks so much for reading and commenting Jane 🙂

Jane

Awesome tips Ryan. As an active commenter myself I can totally relate to all of your points. If you want to get noticed you have to be thorough.

"Be present" is an awesome advice. I can still remember how my heart would race with thoughts about how many links I will get and how much traffic I will get when I leave a comment as a newbie 🙂 Usually comments left with that mindset never stand out. They are mediocre comments that are left for the purpose of links or for traffic.

Having the post and the author in mind while leaving is the best way to do it. After all, you are commenting about the post and you are probably talking to the "author" – so these 2 things are the most important stuff while you are writing a comment.

And, yes comments are content as well. Through every comment I get to express my opinion. I can share my expertise and I can expose my authority – just as I would do with a blog post. I treat comments that way.

Thanks for the wonderful tips Ryan 🙂 Glad to see you here at DBT.

Ryan Biddulph

Hi Daniel,

Thanks so much for sharing the opportunity to guest post on your blog with me!

Appreciate it.

Ryan
Comments are closed.