5 Things You Need To Be Prepared For When Starting A Blog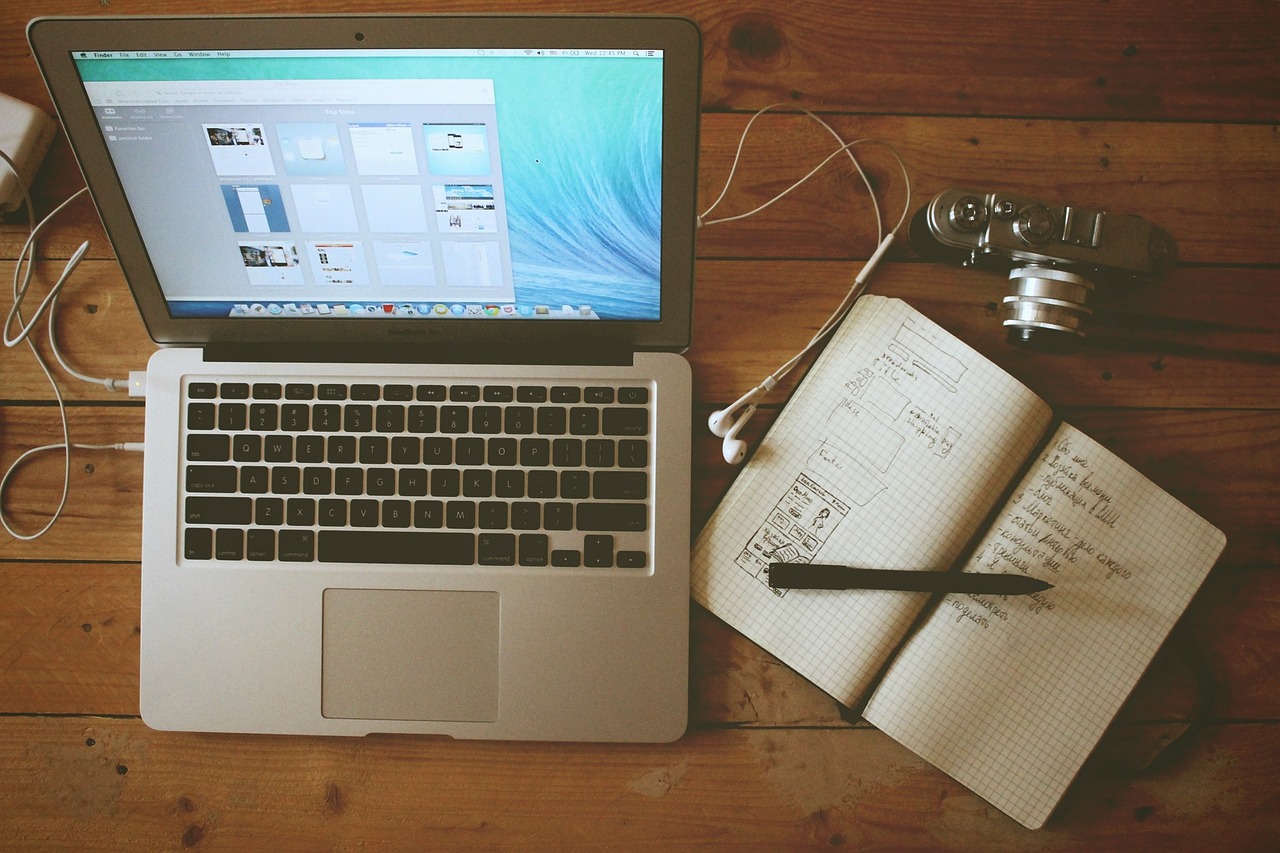 This is a guest post by Mark Riddix. If you want to guest post on this blog, check out the guidelines here.
So, you want to start a blog?
Becoming a blogger can be an adventurous and exciting endeavor. The entire process can be an adrenaline rush as you think about all of the visitors and ad dollars that will be coming your way. It sounds like the perfect career. While blogging can be a printable profession, there are however a few things that you need to be prepared for when you start blogging.
Let's take a look at the top 5.
1. Guest Post Rejection
Every blogger will tell you that you need to write guest posts to attract more viewers to your site. While this is true, it can be difficult for a new blogger to be approved for a guest post on a larger site. If you get rejected by a big blog, don't take it personally. Keep trying! You can always write guest posts for small and medium sized blogs. This will give you examples of your published works that you can show to bigger blogs. Eventually the larger blogs will open up their doors to you as well.
2. Delayed Monetization
There are lots of bloggers making money online. Most of them have been blogging for years and know exactly what it takes to monetize a blog. Most of the successful bloggers that I know learned a lot through trial and error. Finding out the best way to monetize your website takes time. Your blog may do well selling ads or it may be more suited for affiliate marketing. The only way to figure out what works best for your site is through experimentation. Don't obsess over making money the first month or two. Spend that time figuring out your monetization strategy.
3. The Give Up Moment
Every blogger faces that moment. It's the time when you ask yourself, why am I blogging? You get tired of writing posts day after day that no one reads. You start slacking off on your posting and blogging becomes less and less important. Your blog isn't bringing in any money and you just want to give up. This is the moment that separates the bloggers that will make it from the ones that won't. The key to surviving the give up moment is to push through and keep churning out content regardless of how you may feel at that moment. If you give up, you will never know how things would have turned out.
4. Traffic Plateau
Another obstacle that bloggers face is hitting a traffic plateau. It's exciting to see your blog growing and gaining new readers. There comes a point when every website will experience a lull at some point. When this happens to you, you need to come up with creative ways to boost your traffic. You can try hosting a blog carnival, sponsoring a cash giveaway or making deal with similar blogs to cross promote posts. You can take time everyday and comment on different blogs which will help bring traffic to your site. All of these are great ways to give your blog a boost.
5. Content Criticism
One of the things that comes along with building a successful blog is criticism. You will be criticized as you grow your blog. Some readers will leave comments disagreeing with and even criticizing your posts. Other bloggers may criticize you for trying to duplicate the success of another blogger. These are all good things however because it's all traffic to your website. If someone comes to your website to criticize you, it means that they are reading your posts. A little criticism can do wonders for increasing the popularity of a post.
Final Thoughts
These are all experiences that I went through when I first started blogging in 2008. You will be prepared to deal with many of these blogging hiccups by knowing what to look for in advance.
About the Author: Mark is a blogger who specializes in Making Money Online and Investing. He blogs at MarkRiddix.com and has recently written the ebook titled How To Make $2,000 A Month Online.
Browse all articles on the Blogging Basics category or check the recommended articles for you below:
23 Responses to "5 Things You Need To Be Prepared For When Starting A Blog"
The Nerdy Nurse

Food for thought.

I think the important thing to note about attempting to be a "pro-blogger" is whether you actually enjoy MOST aspects of blogging. I mean you don't have to love all of them, but I think it's important that you enjoy most of what it takes to be a blogger, and unfortunately, most of the 'work' involved in blogging has very little to do with writing.
lots and lots of pr and 'behind the scenes'

Not yet rolling in wheelbarrows of cash, but I have made great connections and have had wonderful opportunities because of blogging. Best 'hobby' I have ever done.

Rob

This is great.

Consistency is incredibly important as well. If you choose how much you're going to update, stick with it. As you build your audience, your audience builds an expectation of you and your schedule. If you're writing every day, they expect to come back every day to read content. A reader's attention span and patience in the beginning is almost non-existant, so if you don't give them a reason to come back, they won't.

Web Marketing Tips

I believe in two things –

# 1. Follow consistency
# 2. Always look for new things.

Bakare O.

Great post. You got the points rightly. I will surely watch out for the time that I probably may get tired and then I will renew my energy for better performance, never to stop. Thanks.

HP van Duuren

Well what content criticism is concerned a lot of the comments I get are in Chinese Characters that I can't read so I don't know much
about those readers 🙂

Most of the readable comments luckely are rather positive, even if I would get comments that aren't positive it can be valuable, so feel free to have a visit and tell me what you think.

All the Best,
To your Happy – Blogging – Inspiration,
HP

Janzell

@mighty I'm in too, but there no good result for quiting. So perhaps just enjoy while you're writing a content and money will come.

Abdul Karim

Very good post Mark, the post is very succint and I had a few ah-ha moments while reminiscing about my experiences starting off, not as a blogger but as a niche affiliate marketer.

There is a long waiting game at the start, and you could be writing content for months on end without any reward, until you get the top spots where you start to get the traffic and revenuel.

Unfortunately many novice SEOs and bloggers never see it through the end, and give up after a while.

Ricky Ahuja

I am facing a lot of these issues currently – thanks for the post. If anyone is interested to do a guest post for my blog, do let me know. 😉

Rick

Mighty

I'm at the traffic plateau right now. But I intend to ride it out, come out with new ideas for traffic generation and bang away! 😀

Joe Torculas

This is good information,
it is important to share our experiences with others unselfishly, blogging is a journey and we all should focus on helping each other on life's challenges, in doing so we make this world a better place.

Maaike Quinn

Nice post, thanks!

One thought, though. You write we shouldn't obsess about making money the first month or two. I'd rather think we shouldn't obsess about it for at least six months!

I'm no expert at all, I started blogging in November 2010. So I've been blogging for about four months now and – although I'm happy with the results – I still feel like a newbie big time.

Graham Lutz

I might also add:

6: Your Site Won't Look as good as the big guys – unless you're prepared to spend a ton of money or you're the designing type.

Togrul

Hey Mark,

I agree with all your thoughts here. These are really good tips which every starting blogger must think over and follow.

Keep up the good work.

Regards,
Togrul

Carolee a.ka. Blogging Biz Mom

You know I tell newbie bloggers these things over and over.

So many people think they are THE ONE who will make it big after just 3-4 posts.

If they would just understand that it probably will not happen like they are thinking and just buckle down and work it out, they would be better off.

Maybe these should be renamed The 5 Laws of Blogging!

Mike Smith

I resonate with #3 the most because I've had this happen to me numerous times, with the same blog. Once, I let the blog sit for 6 months without any content added to it and then I've recently let it go for about 2 weeks but I am back in the saddle again.

I guess a good tip for helping get past that is to have content ready to go even when you're not, this way when you hit that burnout point, there's still content ready to go live while you figure out what you want to do.

Justin

This is exactly what I am experiencing right now. I will not give up though; blogging has been an awesome experience so far.

I tend to role model what experienced bloggers do when dealing with criticism. I realize that it comes with the territory.

Andy

Funnily enough, I look at #5 as being a badge of honour, if your blog is popular enough that people are taking the time to criticise it, then you're getting people thinking, getting them interacting, and most importantly visiting.

Fisayo @ Secrets Of Entrepreneurship

Great post Mark, new bloggers normally experience this and quits but, it good to know the list of what may happen. Thanks for sharing

Sherry

Amen! I'm coming up on my first year blogging anniversary and it's been a long road. The crazy part is, I'm starting ANOTHER blog next month. I still haven't figured out all the ins and outs, but I'm getting there. My next blog I'm figuring out a monetization plan from the beginning, not just "seeing what will happen."

Natalie Copuroglu

Very good points.

I think that as soon as you start putting your views online, you should be ready to accept criticism. Sometimes, criticisms can be very constructive and help you grow. At other times, people will criticize you for no valid reason, so don't take it personally. Don't play their games and answer in a rude manner, it would only encourage them more. Always use tact and common sense.

Criticisms shouldn't stop you from writing. Look at the positive side of things 🙂

Wasim Ismail

The last point about content criticism plays a big part, and if your not prepared for it, it can be quite a shock.
When you have a blog it's a platform for you to raise your opinions and ideas, its impossible to make every single reader happy, you will get some that love your work, and some haters, but this will make you a better blogger, and you will know what your audience wants, If you do get criticism look on the bright side of it.

Rison Simon

Great tips. I love the fact that one must go no even if there is no monetary benefits in the first few months.

Web Marketing Tips

Before starting any business blog you should make sure that this blog can make you money.

Monetary factor is quite important if you want to earn from your blog.

Its ok if it does not make money in initial stage but that niche should have the potential to make money later on.
Comments are closed.