5 Questions You Got Answer Before Blogging Full Time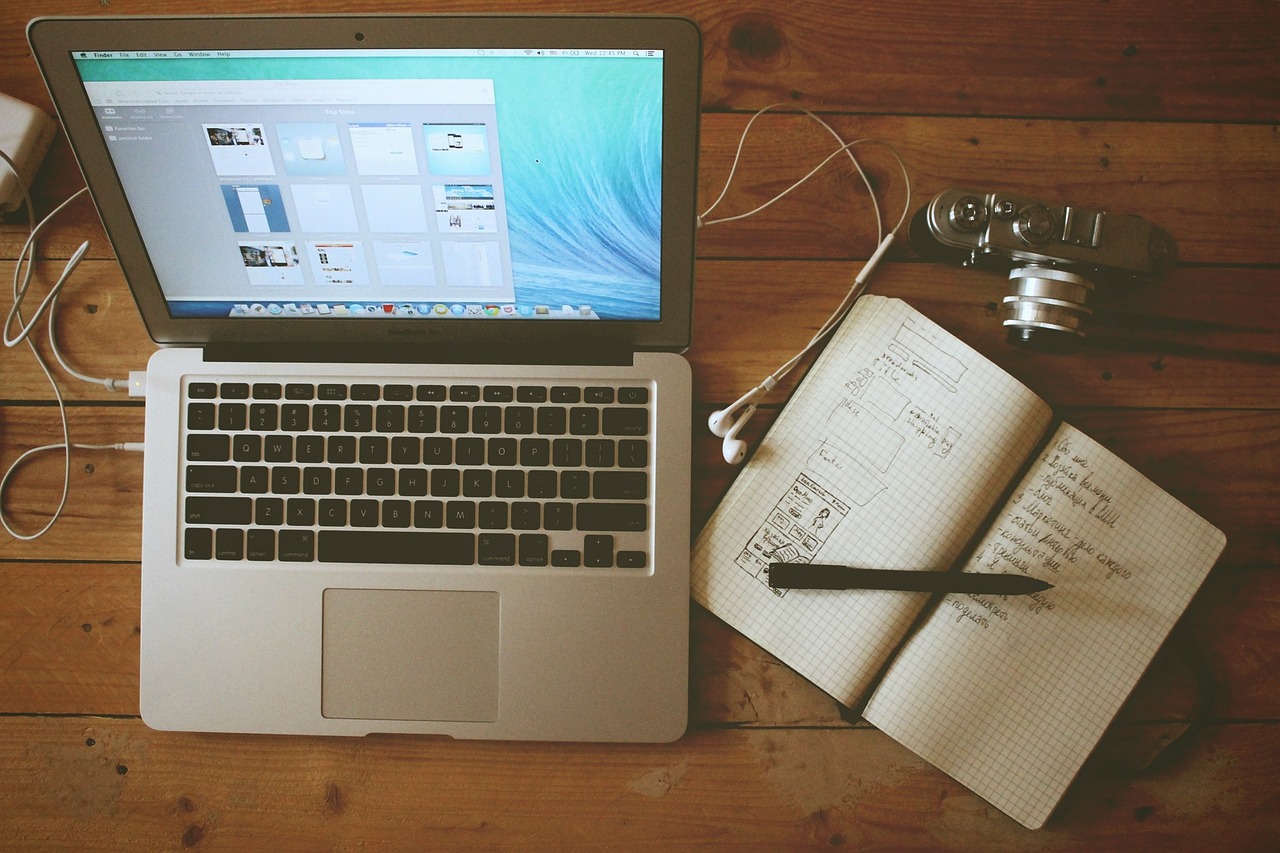 This is a guest post by Naveen Kulkarni. If you want to guest post on this blog, check out the guidelines here.
So , you have decided that you want to start a blog and build a successful online business. You have also decided that you will take up blogging as a full time career.
Let me congratulate you on your mindset of enterprenership. Considering the fact that hundreds of new blogs created every day, only few bloggers achieve incredibale success and rest of others fail leaving blogging midway or blog in a while. It's because they dont see the expected results from thier blogging activities.
Let me tell you that I am not discouraging you, in fact I would encourage to take up blogging as a full time career. Before I do that ,I want to ask you few important questions which will help you to re-affirm your decesion and give you a first hand knowledge about what are the pillars for building a successful blog.
Believe me, I want you to create a online business, not a just a blog. An online business is much more than a content writing, it's a complete business model involving content generation, marketing and a supported by a payment management system. Its a real business. It's serious.
Are you ready for my questions? Take a deep breath and let's begin.
1. Do you love to write?
Yes, this is where you start. Are you passionate about writing? Because, your passion for writing determines your success in blogging. Remember, you can always improvize your writing (by writing more) but core questions remains same. Are you a passionate writer?If you are passionate about writing, then blogging might be a great avenue for you. Go ahead my dear and if you dont love writing and want to start a blog just because someone else succeeded, believe me you are not gong to go too far. You might fail in midway because a quality content is the lifeblood of a blog and not being able to produce quality content is like running out of gas while driving on a beuatiful highway.
2. Are you dumping your current job to blog?
Let me discuss another important topic. What are doing currently? Are a full time employee or running a profitable business already or doing a freelancing job which is of course earning you bread and butter? And if you are starting blog by leaving your full time career then I suggest you to go slow. Message is go part time for blogging.
Why not? After all blogging is such a wonderful way to work. Many of the A-List bloggers were full time employees before becoming successful bloggers. Start small, test, experiment, expand and achieve. OVer the time,If your blog earns atleast 50% of your full time job, then its a sign that you can take it as a full time career.
3. Are you willing to learn?
Blogging is continuous learning experience. If you are brand new to blogging, then you might have to learn lot about how to set up a blog, adding plugins , publishing articles, content marketing , social media and so on.
Apart from these, you also need to wet your hands in technical platforms such as php, css and photoshop. I am not asking you to become an expert in any of these skills but you need to get a grip of these which can help you establish your own brand in blogging.
Are you willing to learn more about writing magnetic posts? Writing gets better with writing more. A quality content needs to touch people's thoughts, solve thier problems, inspire them or motivate them to take some action. You may also need to learn about latest trends in social media and online world.
If you think, I am scaring you, then thats not my intention. Learning is beautiful and learning a life changing skills is a bliss.
I have just asked , are you ready for this wonderful challenge?
4. Are you ready to collaborate?
To succeed enormosuly in blogging, you need to collaborate and treat your blog like an enterprise. You may need to collaborate with other bloggers, sometime may need to outsource some work and so on. I am just making you aware of the steps in the journey, and about that fact that you won't be able to achieve success alone.
5. Do you have patience?
Sorry for asking this one. Patience is virtue and even in blogging ,its true. Dont expect that your blog starts earning a crazy five figure income within six months of inception. Things will take time. You need to keep working and celebrate every small success as an online enterprenuer. You need to wait. You need to keep working. You will have your wow moment soon.
So do you have patience within you?
I am done with my questions. These questions may sound rude or discouraging at first reading but think again. Why I am asking these to you? I am arming with you with solid information about how to build an incredibel blog. If you get through most of these questions with a positive answer, then go ahead and create your first article. Be the next wave. Blogosphere needs you.
About the Author: Naveen Kulkarni blogs about personal development and life improvement on PlanetNaveen.com.
Browse all articles on the Strategy category
28 Responses to "5 Questions You Got Answer Before Blogging Full Time"
Web Marketing Tips

I always suggest to new bloggers to start as part time …

Give it 1 or 2 years and let it grow.

If you will maintain the consistency than in 2 years you will be able to start cultivating profit.

Ranjith (SR) | A light hearted talk

Blogging is in fact a good business but it is hard too. Survival of the new blog is challenging.
-Ranjith

Naveen Kulkarni

@Abuzar,
Patience is a virtue. Persistent efforts make you win.

@Googler
Wishing you good luck to your blog.

Amrish SIngh

Blogging is not an easy task the any one can handle . Blogging need more patient and continues work to become a successful blogger

Abuzar Tariq

Question 5 is the worst one because most of the starter bloggers quit blogging because they frustrate from slow earning. But on the same time this is the only key to success.

Lisa Wood

I have been blogging for three years. This February I went full time – working from our Motorhome! I have to say that I love learning, and have learnt a proven technique with a blogging program that sets up the foundation for SEO and blogging success! I love my job, I love learning, and I love writing 🙂 I have a weekly calendar and I get to my "To Do List" in and around my family!
Cheers
Lisa

googler

I am a full-time web developer and just recently ventured into blogging. These questions really are helping tips to assess the future of one's blogging career. But the idea of giving up my current job and go full time blogging gives me the creeps. Don't get me wrong! That is my goal but right now since I am still in the start-up phase, it will still be a dream to blog full time.

Shyxter

Leaving your regular job to go into full-time blogging is a giant leap and risk. When you are an aspiring writer, you always find yourself in situations wherein you get torn between where you should be and where you want to be. Following your passion sometimes means taking the risk. And if you really are determined to become a full-time blogger, always be prepared for anything because it will not always be a walk in the park.

Nursarah Sen

Hello Naveen, I've started my blog just slightly over a month ago & would love to learn more about blogging.
I've read through your questions & I believe I'm prepared for it.
Most important for me is patience to persevere though it looks very hopeless for me, being as clueless about building my page, eg. How to edit my videos, how to start putting ads into my page, how to attract visitors, etc.
Perhaps you could pay a visit to my blog. I welcome any tips you can offer. Thanks!!

Jerrick

i love to write, i do not dumping my job to blog, i able to learn, i lack of patient and i ready to collaborate.
That why i not suitable to full time blogger but looking forward. But i know that to earn thousand to billion a month , it need to be a full time blogger or hire people to help us maintain.

Naveen Kulkarni

@Nhoel,
Glad to hear about your blog. Good luck for your blogging future.

Naveen Kulkarni

@ Grant Hughes,
I agree, that's the reason I suggested to continue part time blogging until one gets the desired results with his blogging.

One has to start small, test, expand and achieve.

Naveen Kulkarni

@ Megan,
Glad that you liked the post.
As you mentioned, self belief and research are indeed very vital in establishing a solid online business.

Thanks for your opinions and comments

Naveen Kulkarni

@Cristian,
Absolutely true. Hard work is pillar for success.

Eunus Hosen

Hello Naveen, Thanks for highlighting the most top five questions.

Nhut Le

Patience is important in blogging. If you don't have it, you will be bored and give up soon.

Nhoel

What a very timing post!
I'm actually in the middle of dilemma right now as my current blog earnings is a little more than my current 8-5 salary.

If this keeps up until the end of the year, ill be leaving my job next year.

kudos to us all !

Sabrina

If someone is considering to make blogging their full time job, I recommend that they make sure they are in good shape financially. As you mentioned, blogging is hard and no one can expect success overnight. Also it might be a good idea to start blogging before quitting to help learn the ropes. I am no expert, but that is what I would do.

Jane | Find All Answers

To me, I would insist mostly on patience, coz it will take much longer than anticipated to see the sign of any results. Blogging is surely not a quick rich scheme and most people are duped on this.

PS: Should the title of this post be "5 Questions You Got *TO* Answer Before Blogging Full Time"?

Jane.

Graham Lutz

If you're asking these basic questions…you're definitely not ready to be a full time blogger. Unless you live with your parents and have no responsibilities.

Malik

Good points. But there are so many risks involved from diving in to making the blog a success. It doesn't sound good to start blogging full time first up.

Wasim Ismail

Some decent points, I like the patience one, as many new bloggers or business assume that by setting up a blog, within days they can achieve their goals and targets, have lots of traffic, and make x amount of money. Which is all possible, but require patience, consistency and over time yes you can achieve your goals.

Grant Hughes

"If your blog earns atleast 50% of your full time job, then its a sign that you can take it as a full time career."

No, it's a sign that you can earn some money.

Very few people blogging will ever make more than a few dollars and until you can demonstrate that you can not only make a full time income but sustain that income for at least a year it would be foolish to even consider making the move to full time blogging as a career.

Tom

You made valid points for anyone considering to move on to blogging full-time. It is best to start blogging now rather than saying I quit (my job) and then start blogging the next day. A person needs to start blogging first since it takes time to build an audience and learning how to blog.

Mandi @ Life…Your Way

I disagree that you have to love writing to be a successful full-time blogger. I think that you have to love content, and writing may be a means of sharing content — and a necessary evil if you want to be a successful blogger — but you don't have to consider yourself a writer or love to do it. To pick up on what Christian said, you just have to be willing to do the work, whether you love it or not.

(And I think you're right that if you don't love writing OR love content, then you're going to burn out quickly before you meet your goals.)

Megan

You have read my mind. As a full time freelance writer/blogger etc etc I can say that writing full time takes much more than the will to do it. I come across many people who hope they have the skills to write, but have no idea how to approach it.

This is what I cover in my own blog. I moved from working part time and writing part time to a full time writer around 18 months ago and making that decision was the hardest of my working life. It is frightening but there are things you can do to make the transition easier. This includes making sure your income is already at a good level before you leave, doing it part time in a consistent fashion for several months and carefully researching the industry.

Most of all, don't doubt yourself or your abilities. if you can make a living as a part time blogger or writer you can make a full time living. you just need to commit to it.

Cristian

Good questions but I would add another essential one: Are you willing to put a whole lot of work into it?

Harrison Li

Blogging full time, hmm that's when you can make enough money to replace your day time job's salary. Nice points though
Comments are closed.