How to Find Free Pictures for Your Blog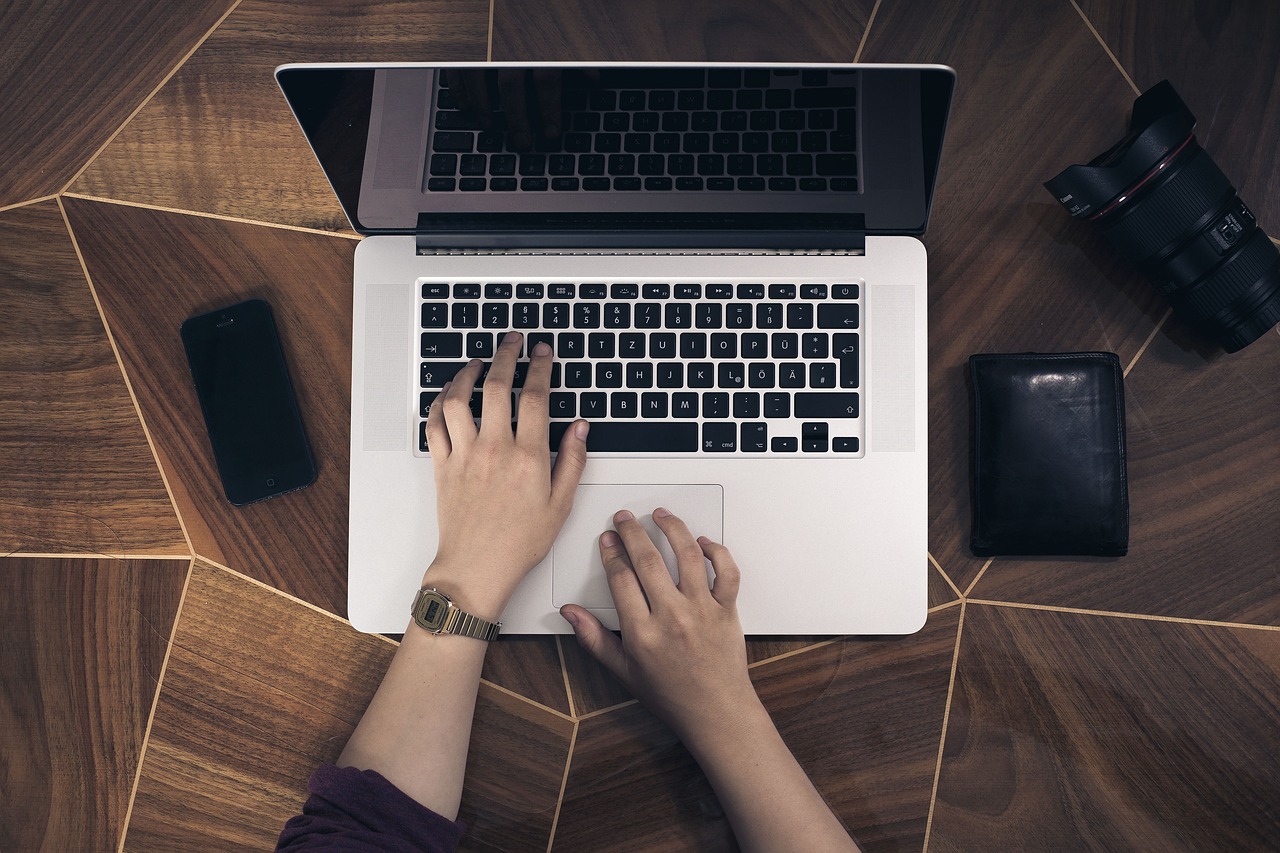 This is a guest post by Mandy Barrington. If you want to guest post on this blog, check out the guidelines here.
Adding visual interest in the form of images is a widely-used method for attracting readers to blog articles. If you're holding back from spicing up your blog for fear of cost or (gasp) copyright infringement, here's some advice to get you informed and comfortable with posting images:
Get to Know the Terminology
Unless explicitly noted, any image you find on the internet could be copyrighted, which means you could be held liable for copyright infringement. Are you up for taking that chance? Those of us who prefer to stay legal will typically be looking for images with some form of a Creative Commons license. This license is less restrictive than the traditional "all rights reserved" copyright (to varying degrees). Here's a breakdown of the terms, acronyms, and icons associated with them, according to creativecommons.org:
Attribution: CC BY
Allows you to distribute, tweak, and/or build upon the original image for personal or commercial purposes, provided that you credit the creator.
Attribution-NoDerivs: CC BY-ND
Allows you to distribute the image "unchanged and in whole" for commercial and non-commercial purposes, provided that you credit the creator.
Attribution-ShareAlike: CC BY-SA
Allows you to tweak and build upon the original image for commercial and non-commercial purposes, provided that you credit the creator. Any new art you create based on the original image will carry the same license and be available for commercial use by others.
Attribution-NonCommercial: CC BY-NC
Allows you to tweak or build upon the image non-commercial purposes, provided that you credit the creator. Any new art you create will not carry the same license as the original image, but still must be used for non-commercial purposes only.
Attribution-NonCommercial-ShareAlike: CC BY-NC-SA
Allows you to tweak and build upon the original photo for non-commercial reasons only, provided that you credit the creator.
Attribution-NonCommercial-NoDerivs: CCBY-NC-ND
Allows you to share the image, unchanged, for non-commercial purposes only provided that you credit the author. This is the most limited license.
Image Borrowing Best Practices
Each image released under creative commons likely has one of the above licenses or some variation of it. To be on the safe side, you should always check the license agreement to make sure you aren't violating anything. It may take some time at first, but as you become more familiar with the licenses, you'll know where to look to determine the facts more quickly.
Not all free images require a credit to the image creator; many images on stock photography site Stock.xchng don't ask for attribution, but their standard license does request that you "take the time to comment on and rate the Image you downloaded and do your best to show the work you created with the Image to the photographer." Whether you're crediting the image author or simply letting them know how the photo was used, it really is a small price to pay for a free, quality, and legal image.
Where to Find Free, Quality Images
Some of the best places to find free stock images:
1. Everystockphoto
This site describes itself as a "license-specific photo search engine." It searches many of the popular free stock photo sources and allows you restrict results based on a variety of parameters, including account requirement, shape, resolution, and license.
2. Flickr's Creative Commons Search
This social image-sharing site has gained a reputation for harboring high-quality free photos. Search through the Creative Commons section or use the advanced search feature to specify a search within the Creative Commons-licensed content, plus you can identify whether you're looking for content that can be edited or used commercially.
3. Stock.xchng
As discussed earlier, there are plenty of images on this site with more lax licensing that doesn't require attribution. However, you've got to watch out for the much higher quality, payment-requiring iStockphoto thumbnails that get posted alongside the free stock.xchng results.
4. 123rf
If you're just looking for something small, stock photography site 123rf offers many of its small-sized (think 400px at the longest side) images for free. Just search their free images section, found under the Stock Photography header on the home page (or by clicking their link above).
5. Google Creative Commons Image Search
Of course, if there's a searching need, Google has a tool for it. Within their existing image search, Google added a usage rights parameter to their advanced image search. Here, you can specify whether the image should carry a license that allows reuse, commercial use, and/or modification.
One Final Thought
Now that you're equipped to find images legally and without charge, here's one last consideration: why not try creating your own images? Original photography and graphics can add value to your blog and make it appear more personal. While stock photos are a great option, especially in a pinch, don't rule out the idea of adding non-canned images to your next post. Challenge yourself to come up with your own pictures depicting your product, service, or company; and guess what? It's license-free!
About the Author: Mandy Barrington is a web design and blogging extraordinaire at RYP Marketing, a results-driven online marketing agency specializing in website design and optimization. Check out more ramblings from the RYP team on their blog.
Browse all articles on the Blog Design category
12 Responses to "How to Find Free Pictures for Your Blog"
Mandy Barrington

It sounds like Wikimedia Commons has the vote of approval from several of you! Thanks for bringing up that resource, Aubrey, Tom, and David! It's great to have more options!

@Daniel: The the last thing any blogger wants is trouble over an image, I'm glad you benefited from the article!

@rdopping: You're quite welcome!

@Sean: Google's advanced settings was new to me too, you can never have too many options! It feels much better posting a blog photo when you're sure you're doing it legally!

Aubrey

It seems you forgot to mention Wikimedia Commons, which owns something like 11'000'000 multimedia files…

Sean Davis

Awesome article. I didn't know about Google's advanced settings. I can't wait to get home and check that out.

My blog is fairly new so I ha e been wondering what the best practices were. I was aware of the different licences but because there was so much to it, I have been hesitant to use images.

This article makes me a lot more comfortable!

rdopping

Thanks a ton for these links. Useful information for sure.
Love that you do what you do. Keep up the great work.

Daniel

Thanks, Mandy.

I did have some information bookmarked to remind me of the different terminologies, along with a list of free image sites.

Not quite sure where those bookmarked pages went.

It's quite important to check on usage requirements(Legal) of images(Or any content or software for that matter).

I heard that someone recently was in strife for having an image, or content on their site that breached copy-write(Or other) laws.

Again thanks for the clear definitions.

Mandy Barrington

@Naomi: Thanks, this site is a wealth of knowledge, isn't it? A well-placed image really can help inject creativity in a post.

Mandy Barrington

@Senuka: Great point, having a visual absolutely helps retain information, and sometimes I think it helps get the information through the reader's mind to begin with!
@David: I haven't personally used Tumblr, are the licenses pretty straightforward on their site, like Flickr?
@Mark: Glad it helped! Thanks!
@Treathyl: You're very welcome, thanks for the comment and thanks for sharing!

Naomi Hamm

This is a great article from a great site. Authors of blogs and etc should be reading this site that is so valuable for us creative ones! Love these kinds of sights!

My Best All and Keep Up the Good Work!

Naomi Hamm

Treathyl FOX

Thank you. Thank you. Thank you. And Thank you. I'm sharing this with others.

Mark Aylward

Thanks Mandy
I've bookmarked a couple of these sites. Very helpful
Mark

David

Thanks for the helpful list. I'll use many of your suggestions. I also often take pics off of Tumblr because they've been reblogged so many times no copyright holder will single me out!

Senuka

Adding appropriate visual materials among the content helps to retain the reader with the post. This is very important technique when you write long and little boring posts.
Comments are closed.