How To Create An "Advertise" Page For Your Website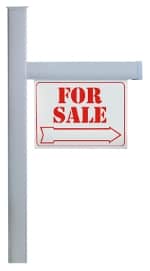 If you want to make money online by publishing content and selling advertising on top of it, sooner or later you'll need to start selling your own ads. Ad networks like Google AdSense or Value Click are fine when you are getting started, and down the road they can also be used to complement your monetization strategy, but direct ad sales will probably be your most profitable income source.
In the past I already explained how you can find advertisers for your website, but there was one element missing in that article: how to craft the "Advertise" page.
In this article I'll explain why you shouldn't neglect that page, what elements you should include there, and also give you some examples of good "Advertise" pages from around the web.
Why You Need to Work on The "Advertise" Page
If you think about it, selling ad space is like selling any other product or service. You'll need to convince your prospects that spending money to advertise on your site will be a wise business decision, that it will have a positive return on investment and so on.
That is why it is important to put some work into your "Advertise" page, because it will do great part of the selling for you. Having a great "Advertise" page can be the different between landing many ad deals and not landing any at all.
Essential Elements
There are three basic elements that you need to include in your "Advertise" page:
1. Statistics About Your Site. At the very minimum you should provide the number of unique visitors and page views that your site gets per month. Other metrics you might include are the pages per visitor ratio, the average time spent on the website, the percentage of organic traffic, geographical breakdown of your traffic and so on. You'll gain some points if you can back up your data with screenshots from a web analytics program (even better if you use Google Analytics).
2. Information About Your Audience. Advertisers want to know what kind of people visit your see, to determine whether or not your audience is a good match for their products and services. Examples of data to include here age, sex, income, shopping habits, interests and so on. An easy way to gather this type of information is to conduct a survey with your readers, or to run polls once in a while with related questions. If you have a blog about cars, for example, you could run a poll asking your readers how many cars they own, how much they spend on their cars annually and so on.
3. Description Of The Advertising Options. The third essential element is a description of the advertising options you have on your website. Make sure to list the banner sizes and placements, the max number of sponsors for each placement, and other specific requirements you might have (e.g., file size, whether animated GIFs are allowed and so on). If the advertiser might have trouble understanding where each banner will be displayed it could be a good idea to provide a screenshot with the banner spots highlighted. Finally, you could also include an estimated CTR (click-through rate) for each placement if you have that data.
Should I Include The Price?
Including the price of each banner placement on the "Advertise" page has both pros and cons, so you'll need to decide what is right for your case. The pros are that it will help advertisers make a decision, and if your prices are competitive, it might also convince some of them. The drawback is that the price tag might scare potential advertisers even before you have a chance to talk to them.
I prefer to not show the prices, because once a potential advertiser contacts me via email I'll be in a better position to negotiate, address his concerns, make counter-offers and so on. I will also keep his contact, which can be used in the future to foster new deals.
Optional Elements
If you want to give more information to your potential advertisers, these are some elements you can include in your "Advertise" page:
1. A list of current and past sponsors. Social proof plays a role in most aspects of our society, and advertising is no exception. Displaying a list of current and past sponsors, especially if you have some good names there, might convince new advertisers to give your site a shot.
2. Testimonials from current and past sponsors. Another way to convince potential sponsors is to give them a testimonial from companies that already advertised on your site and had a positive return on their investments. Even better if you can include numbers (e.g., how long the advertiser stayed, how many clicks he got, how many money he made as a consequence and so on).
3. Awards you won. If you or your website won any awards, you could list them in the "Advertise" page. This will help potential advertisers understand the quality of your content and brand.
4. Mentions from mainstream media. Whether you like it or not, most companies still consider mainstream media as the most credible source of information around. If you have been mentioned on or linked from a mainstream media publication you could leverage that gain credibility with potential advertisers.
Linking to Your "Advertise" Page
Your "Advertise" page will only be effective if potential advertisers actually visit it. That is why you need to link to it from different places on your website.
At the very minimum you want to place a link to that page on the footer of your website. That is where most large websites put the link, and as a consequence most marketers will look there first.
If you want more visibility to your page, however, you should also link to it from the main navigation menu. This will ensure that even people who hadn't considered to advertise on your site will do so after seeing your link.
Third, you can also use placeholder banners saying "Advertise Here" and then link then to your "Advertise" page.
Examples from Around The Web
If you want to get some inspiration regarding how to create your own "Advertise" page, check these examples from around the web:
TechCrunch "Advertise" Page
Shoemoney "Advertise" Page
Mashable "Advertise" Page
JohnChow "Advertise" Page
Search Engine Land "Advertise" Page
Browse all articles on the Monetize category
23 Responses to "How To Create An "Advertise" Page For Your Website"
Joshu Thomas ( OC webmaster Blog)

Excellent post !! Thankyou !!

regards
Joshu Thomas

Brad

Thanks for getting this post together, we have one site that we have been building and at the stage where it is time to start approaching advertisers and this will help put together a nice little proposal.

Missy @ Hot Costumes Blog

If you don't know how to sell yourself, then a good alternative is to go with an ad network such as Buy Sell Ads.

This one tends to favor tech sites, but search for niche ad networks for your specific niche and this way you will get the benefit of their built-in traffic. You put in a request that you accept ads and of course you still have have a worthy site that gets either a lot of traffic or targeted traffic. But this is a good option for those who don't have a relationship with other blog owners.

Web Marketing Tips

You not only describe things but you proved with few examples.

I would prefer to show price … if they are interested than come in and if they are not than there is no point of wasting time in negotiation.

Janice @ Mom on the run

I've had great success using the OIO publisher plugin for wordpress – it creates a custom advertise page for you and handles all of the transaction seamlessly! That said – these are great tips for adding to that page.

Lesley Rice

Thank for a useful and informative post which really stands out amongst the many posts which contain nothing useful at all (I mean in general, not making a comment about this blog)

Obviously you need to build traffic to your site before you can start charging for advertising. What point do you think you need to get to before advertisers will be interested?

Ramona

This is by far one of the most informative posts I came to see in the past weeks. Excellent ideas and advice, this will surely help us all earn some money by selling ads on our own and not relying solely on the ad brokers.

Basant | Techno-Pulse

I do have an Ad. page but it can be improved based on this article. I'm working on it.

pronutritionist

Thanks for valuable information. I think running surveys is critical in many markets. Thanks for Mario suggesting CrazyEgg, I need to check it. I think Christina also had a good point, if you sell your skills as a consult Hire Me would be a great addition to advertise. I use Woo Themes and I think of using some of the ready-made advertisement spots on right navigaton panel for some special offers that are topical.

Dinesh

Daniel, thanks for nice post.
Telling about Audience is good idea, I was missing it on my blog.

Just I wanted to ask you after modified your sidebar. Suddenly you put your direct ads below fold. Don't mistake me for asking. Is this OK to changing the location of ads than what we agreed?

Daniel Scocco

It's NOT OK to change the placements you agreed on.

That is why I contacted all my sponsors to get their permission before doing this change on my blog. They all have been sponsoring for over 1 year though, so I have a good relationship with them, and they all agreed with the change.

Virtual Character

Great post! This will be really helpful for my future advertising endeavors. 🙂

marlon @ productivity bits

What's the tipping point on this, or when is it the right time to offer direct ads? 1000 RSS Subscriber? 1000 email/newsletter subscriber? 100000 daily unique views?

Any ideas?

Daniel Scocco

I would say that 100,000 monthly uniques is a good number and could justify selling your ads directly.

Web Marketing Tips

He is saying daily unique not monthly.

Daniel Scocco

Doesn't really make a difference. 100,000 monthly uniques are 3,300 daily uniques, but I figured anyone would be able to do this maths 🙂 .

Christina ( @CashCampfire )

Great post!

I was actually thinking about creating an advertise page. This post couldn't have came at a better time! I currently have my advertise section in my services page, though I'm considering separating my services and advertising opportunities into two pages: Hire Me and Advertise. It just seems more reasonable to do it that way.

I also like the idea to not include pricing on the advertise page. It sounds better to instead let advertisers inquire.

Thanks for including examples! They help a lot, and it's interesting to see the different methods bloggers use.

Christina

Samir@Indihow

I have made numerous attempts at creating a good "Advertise with us" page, but you've really integrated all the major aspects in this post. Now you've convinced me not to add the pricing on the page too!

Jean Sarauer

I'm a bit too early in the blogging game to put this into practice, but I'm bookmarking this post for the future. This is an incredibly valuable resource, and I thank you for taking the time to write it.

Devesh

Daniel,

Really great Post. some great tips here man.
I'm working on my advertise page and these tips are really helpful.
Btw. DBT Advertise page looks cool.

Thanks for sharing this great Post.

Alex Dumitru

Really useful tips. I am also working on some "advertise" pages for my websites and this will help 🙂

MediaGrow

Great Article some good points, It would be really great to know whats the "click ratio" on those ads you are selling, So can I expect to have 10 clicks per day or 2,000 clicks per day on the ads, It doesn't have to be exact number, but by using software such as CrazyEgg you can tell. And this would be probably the most valuable data for anyone interesting in advertising on your website,

Marios

Angela Wills

Thanks for this post. I'm actually considering both sides of this – having advertising on my own site as well as advertising on other's sites.

I have to say that as a potential advertiser if I don't see a price I don't contact. I guess I assume that if the price isn't listed that's because it's high and I probably can't afford it. I'm also not keen on getting into a negotiation about it if I get on the phone or whatever. To me I just want to see if it's in my budget or not.

I realize I might not be your target market as you might be looking for more established companies with an advertising budget and so the discussion isn't a big deal to them. Just thought I'd throw in how I feel about not seeing the rates though for consideration.
Comments are closed.