How to Attract More RSS Subscribers – For Real
Building a loyal RSS readership is the most difficult part of blogging. Driving traffic, hitting the Digg front page and building links can all be fluked by being in the right place at the right time; but impressing somebody enough for them to want to read your blog every day is far harder.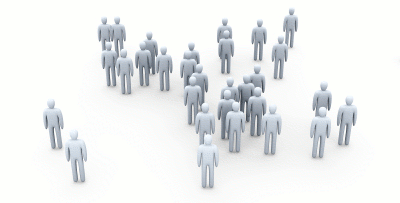 Most of the worlds 50 or 100 million blogs will go through life with just a handful of readers before the writer decides to call it a day. Have you ever wondered how some blogs seem to attract new readers like a moth to a flame? Do you look at sites with thousands of readers and wonder how they do it?
Blog posts and tutorials designed to help you increase your readership focus on basic elements such as positioning your feed link above the fold etc. I've included these points in a basic checklist at the end but will be focusing on the more advanced methods of readership building in this article.
Citations from other bloggers
The first thing I did when starting BlogStorm was to sit down in front of my Netvibes RSS reader and look through all 200 feeds to try and figure out how I found them and why I subscribed to them. The results were very revealing and I found that most of the feeds added in the past 12 months were added after a personal recommendation from another trusted blogger. Only about 3 of the feeds were discovered after spotting the site on Digg or a similar social network.
Making use of this statistic is simple – you need to make sure lots of trusted bloggers with large readerships recommend your new blog. Of course this is easier said than done.
My method was to make sure the blog had something different to offer my readers and to use this as a marketing strategy. The internet marketing blogosphere is so saturated that for a new blog to start from nowhere offering unique advice was refreshing and a lot of people were happy to link to it.
I also spent a lot of time emailing all of my Gmail address book contacts to individually introduce the blog to them and make sure they knew all about it. Don't beg for links, just make sure they know about your blog and who you are.
Gaining citations is a hard process and involves interacting with bloggers one at a time over periods of weeks, months or years. Sometimes you won't ever get a link from them but if you know a blogger and have communicated by email they are much more likely to recommend you to their readers at some time in the future.
Pillar articles
The first five articles on a new blog are without doubt the most important. You need to establish a theme for your blog so that people know what type of posts to expect and prove to people that not only are you a great writer but that they really should subscribe to your blog.
Get these first few articles right and you can gain a few hundred readers in the first week.
Linkbait
Linkbaiting is a great strategy but it needs to be done in the right way. There is little point in hitting the Digg front page with a "Top 10" article as thats not going to earn you any citations from popular blogs, unless you are just wanting to drive traffic. The key aspect of linkbaiting is to craft your linkbait in a way that is likely to gain you links from authority blogs and news websites. Hitting the Digg front page will send you a nice traffic boost and probably give you link from hundreds of sites that scrape the Digg feed, but unless your content is linkable you won't see a boost in readership from it.
For me the main benefit of linkbaiting is to gain citations from other bloggers but its also a good strategy for driving what I call brute force traffic.
Traffic Bait
At the start of my promotion I wanted to raise awareness of my blog so I set about trying to drive as much traffic as I could in the hope some of it would stick. I call this brute force traffic and it's a fun but not very effective strategy.
300,000 visitors later the fact that most of it doesn't stick is only too apparent. Visitors from Digg and other social networks don't subscribe to your feeds for the simple reason they visit maybe 50 new sites every day and can't possibly subscribe to them all.
The main benefit of traffic bait is to drive natural citations and build brand awareness. If somebody doesn't subscribe the first time they come across your site maybe they will the next time.
Your content
Regular readers don't normally like to read loads of linkbait posts all the time. It's very important you publish a mixture of very high quality posts and linkbait posts to keep your regular readers happy.
Give people a reason to read
People subscribe to blogs for a whole variety of reasons. Before you can attract a new reader you need to be able to understand why they might want to read what you have to say. If you write about the latest gadgets you need to break the news before Gizmodo and offer better reviews than Engadget if you want to be noticed. Internet marketing bloggers need to produce tips and articles that will help their readers make more money online.
Persuade your visitors their lives would be better if they subscribed to your blog.
Checklist: 7 easy ways to increase your readership
Use a large RSS button in a prominent area on your page
Offer email subscriptions
Email people who forget to confirm their subscriptions
Hold contests only for RSS readers
Add a note to the bottom of every post pointing out your RSS feed
Show off your stats with FeedBurner
Include a link to explain what RSS is for your non internet savvy readers
This was a guest post by Patrick Altoft. Patrick started the BlogStorm internet marketing blog in June 2007 and gained over 1000 readers in 3 months. Subscribe to the RSS feed for more information on blog marketing & linkbait.
Browse all articles on the Promotion category
37 Responses to "How to Attract More RSS Subscribers – For Real"
Mannan

Hey actually thats my blog's motto
but since its not a copyright
speak your mind is yours too !
=D
But i wanted to ask i am a student and i don't get enough time to write posts
what should i do ?

Eryaman hali yikama

Good info thanks for sharing with us.Nice information, valuable and excellent, as share good stuff with good ideas and concepts, lots of great information and inspiration, both of which we all need, thanks for all the enthusiasm to offer such helpful information here…

Sean Supplee

Great information, there is one part which I am trying to find more information on and perhaps you can help. The part where you said to offer your RSS feed subscribers unique content only they get and not your normal blog readers.
I am using feedburner how do I provide them with unique content once in a while only they get?

Diggy – Upgradereality.com

Heya!

I'm Diggy from Upgradereality.com!

My blog is all about personal development, dating, fitness, health, productivity, business and all things related to this.

I'm fairly new to the scene and looking to grow my audience:)

Came across your fantastic article and definitely going to implement your advice.

Oh, congrats on your 26k subscribed readers:) I look up to you:)

Have a rockin' day
Diggy

medyum

Content is the king, but I would also like to add that give a better subscription option to your readers, a link to your RSS Feed don't work!

Learn Blogging

really good post on how to increase rss readers i love it and try it

Krama.tv

Interesting and very informative article!

I noticed that when my blog traffic increases the feed subscribers drops (watched in feedburner box).
Do you know why is this happening (maybe a statistic bug?)

Thanks.

Andrew

Hey there, I am a newbie so bear with me as I write this. Your post is very informative and I have started to use you tips already. My problem is 1. Im new to the website game 2.Theres so much information and its tough to digest 3.when i get the info some of it seems to shoot over my head ( feedburner setup for my godaddy blog is killing me)

Anyhow I have a blog in which you merely go there to look at deals and add some of your own. Im not sure of who and how I get people to look at my blog. I have been online for 6 Days now and i feel like Im behind. Im maybe getting 10-20 views a day. HELP! the site is SAVEABUCK.NET

Cheers

SEO Genius

Awesome article some of these tips i will definitely test out 🙂
Thanks.

Cory from Dental Heroes

I've been thinking quite a bit about running a contest for RSS subscribers only. However, I'm worried that readers will only subscribe to enter the contest and unsubscribe after the winner of the contest is announced. Does anyone have experience with this?

Also, I've read on other blogs that showing your feedburner stats is not advised until you've reached at least 50 subscribers. I would probably wait until 100. What are your thoughts?

Jack

Linkbait is writing a piece of content so utterly good, useful, and appreciated that it gets passed around and linked to much like this post you are reading as been.

If you write one great linkbait piece and it gets picked up and linked to from an A-list blogger (high traffic, respected blog) it can result in several others linking to it from their sites as well because it got A-list attention.

Trafficbait is pretty closely related to linkbait but I assume he meant a post meant to turn Digg users on so much that they visit the site in droves when it hits page 1. As mentioned, this traffic is super low quality, but the post may do just as well as a linkbait post in getting the attention of high traffic blogs and getting a good link or 10.

RookieMom Heather

What is linkbait and traffic bait? I don't mean to be dense, but you refer to these terms and don't really define them. Thanks!

JC Blendworx

Great content. Quality post=repeat readers. And it looks like you have this down very well. I think quality, consistency and promotion is pretty much it for a blog to make it which encompasses a lot. Keep up the great posts.

Mike Pedersen Golf

Know your niche, write content that helps them, and network like crazy:)!

blogstheme.com

Attracting a bigger number of RSS subscribers is always one of the biggest challange of a blogger, no wonder why shoemoney and johnchow started a contest about getting more subscribers for this month. This happened today 😉

WarriorBlog

Fantastic post! I am thinking of adding a bait at the end of every post to get them to subscribe…I think I will do that today.

Daniel

Mer, it is social proof.

Suppose you are going to have dinner out. You arrive at a street with 2 restaurants, one is packed with people, the other has 1 guy eating alone.

Where will you go?

If there a lot of people reading a certain blog there must be a reason.

Mer

How does posting your feedburner stats, or that little subscriber widget, help drive more subscriptions?

Tibi Puiu

Nice job Pattrick, excellent articles as always.

Limitless

Hey! That's an excellent article! Thanks for sharing Daniel

Patrick Altoft

Jamaipanese you should really push the email subscribe option and make sure people know about the service by putting an explanation link next to the email subscribe box.

Also if you write some tech focussed articles you can attract tech savvy readers even if your main content isn't about tech subjects.

Jamaipanese

excellent read, but I think that tech savvy, blogging related and other such blogs will always excel in RSS readership.

Niche blogs such as my own will have a hard time grabbing subscribers

Daniel

Rishi, what would be a better subscription option?

Rishi

Content is the king, but I would also like to add that give a better subscription option to your readers, a link to your RSS Feed don't work!

And as you listed, Linkbaiting is also another stuff to get more subscribers and I liked it most! 🙂

Patrick Altoft

Joanna, there are plugins for WordPress that allow you to only release content to your feed readers and not to everybody else. Not sure which one is best though.

Daniel

Joanna, you could offer unique content for the RSS readers like ChrisG does. He has an ebook titled "Flagship Content," and in order to download it you must subscribe to his blog first.

Alternatively you could hold contests like an iPod giveway, and pick a random winner from your subscriber base.

Joanna Young

Thanks for this round-up. I'm focusing on RSS numbers just now as I feel it's the best indicator of whether I'm offering a quality product.

One point I wasn't sure on – what did you mean by "hold contests only for RSS readers"?

Thanks

Joanna

Technobuzz.net

Nice post & Nice Tips. Thanks
Comments are closed.