Five Ways to Improve Your Blog in Just Five Minutes (Take Our Challenge)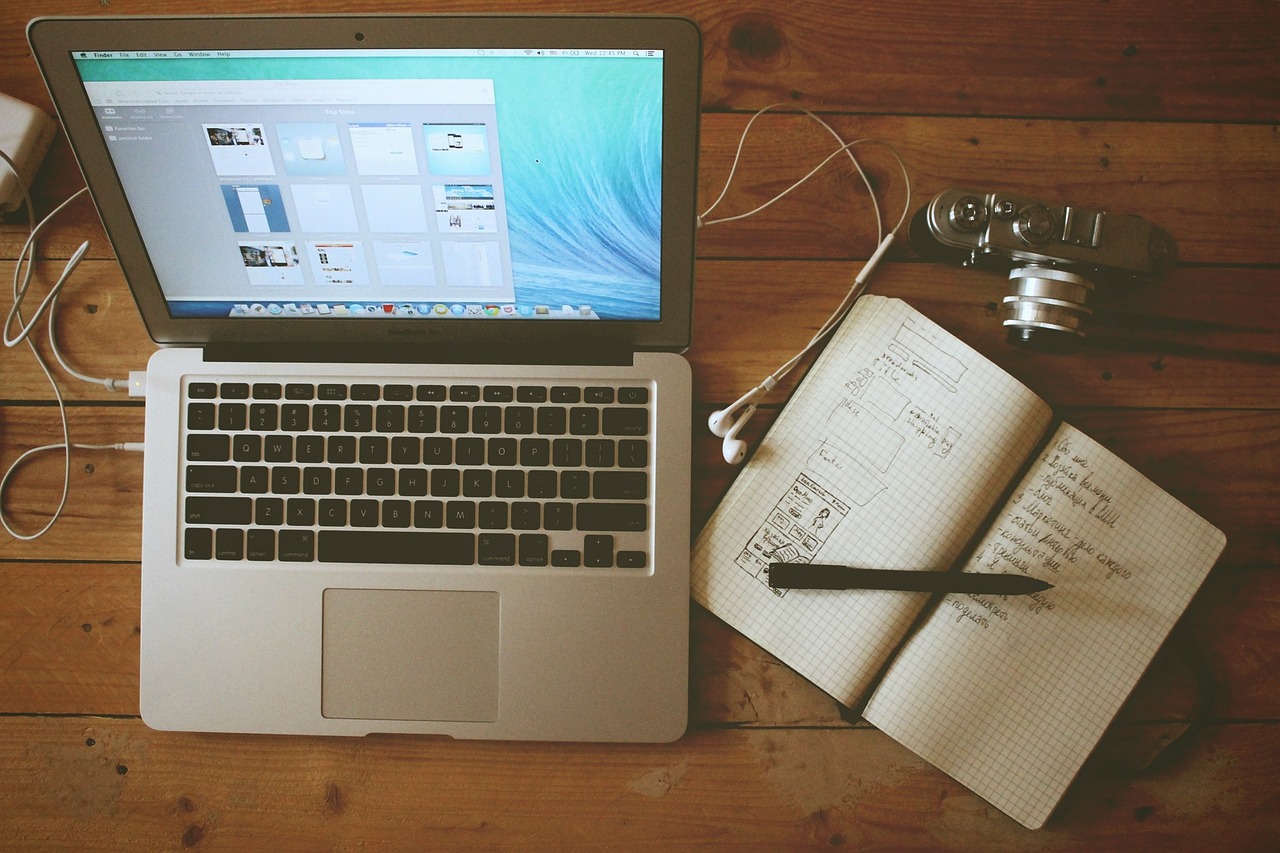 Does your blog ever feel like a hungry beast demanding a constant stream of fresh content?
A lot of bloggers struggle to keep up – and when there are new posts to write on a regular basis, it can be tough to find time to tweak, refine and improve your blog.
So this week, I have a challenge for you. Find five minutes per day to check off each of the tasks below.
Important: You don't have to do this EVERY week! Just this week. Though you may want to make Monday and Friday's tasks into a regular habit.
(You might want to bookmark this post or even print it out.)
Monday: Fix Broken Links
Use one of the tools on this list to find broken links on your site. Fix as many as you can in five minutes.
Why it matters: Broken links create a bad impression for first-time visitors – and can even have a negative impact on your SEO.
Tuesday: Declutter Your Sidebar
Take a look at your sidebar. Are there any widgets you can do without? Remove them.
Why it matters: Like broken links, cluttered sidebars look bad. They may also put readers off taking action (e.g. subscribing to your blog) by presenting too many choices.
Wednesday: Take a Fresh Headshot
Grab your camera (and a friend if possible). Spend five minutes taking headshots.
Why it matters: You'll want a good, recent headshot for your About page, social media profiles, and guest post bios. Smile!
Thursday: Update Your About Page
Add that headshot to your About page – and while you're at it, fix any outdated information. (The age of your kids, the services you offer…)
Why it matters: It's easy to ignore your own About page, but first time readers will often check it out.
Friday: Plan a Post for Next Week
Grab a sheet of paper or open up a new document. Spend two minutes writing down ideas as fast as you can, then pick one and write a plan.
Why it matters: Coming up with ideas ahead of time reduces blogger's block; creating a plan makes it easier to write a well-structured post.
Are you up for our five minute daily challenge? Drop a comment below to tell us that you'll be taking part … and share the post with your blogging friends for extra accountability.
Browse all articles on the General category
12 Responses to "Five Ways to Improve Your Blog in Just Five Minutes (Take Our Challenge)"
Cindy Lynn

Thanks for the great information! I plan to start it next week as I am currently finishing up the construction of my website and blog. Thanks so much for sharing! It's so easy for me to get distracting in the tweaking. This will keep me focused.

Ashok

Hello Ali,

Thanks for this post having great idea to improve blogs.

Athman

I have started taking the daily 5 min. challenge. I will share the outcome as soon as possible.
Athman

jenny

Our problem is that we let the "boring" nature of our industry infiltrate too many of our blog posts, which tend to be purely informational in nature. After reading this, I definitely want to inject some RWS into our posts in the near future. Our other two major problems are 1) attracting an audience (repeating the "boring" nature of our blog) and 2) updating consistency (because we have sooooo many other online marketing projects going on). Blogging can easily fall to the bottom of the priority list.

Dean Saliba

On the subject of fixing broken links, I'm interested to know what people replace them with? Especially links to domains that no longer exist.

Do you try and find a similar active site? Do you just delete the link altogether, even if it means rewriting the post? Or do you just put "link removed"?

Ali Luke

Raspal — I should've been clearer! I'm not suggesting you do this EVERY week, just THIS week. 🙂

Good luck everyone, hope these tips help!

Dina Maharjan

Helping tips to improve ones blog, great job. I really like the idea of making good impression by posting news stuffs daily. Thanks for the idea.

Abhijith KA

I am currently working on a game cracking blog. which may be bit of illegal, So is there gong to be any trouble with google and my blog and ad services like ad sense. What should i do to fix it if a problem persists.

Doug Wojtczak

Hi Ali,

All of those are great advice!

I have been wanting to update my headshot for a long time now. Thanks for the reminder.

Lakhyajyoti

What a great post it is. All the tips you have mentioned in you post will help me to improve my blog. Thanks for the share.

Shawn Gossman

Great post, Ali. I like those ideas to do in 5 minutes! 🙂 I especially like the idea of planning for a new blog post. I can usually plan for a new post idea once a minute =P

Raspal Seni

Hi Ali,

Some nice points above. Is it be needed to declutter your sidebar once every week? Unless you're a geek and WordPress wizard who keeps installing new plugins and adding widgets, this may not need much attention, as far as I think.

But yes, I agree – giving it a thought every week would be a good idea. Even if you answer to yourself saying, the sidebar is fine with all the widgets. Same thing for the headshot – not needed every week IMO. Thoughts?

The About page is which may need more attention if it's been a while it was updated. And it's a good idea to keep updating it every week, even by just adding a sentence or two, or adding your favorite post to the bottom of this page.

I surely need to work on revamping my About page. But, I love updating pages. Used to love updating my paper resume, similarly.

Planning a post for next week is another item I love to do and I'm sure everyone would, too. Your headlines/titles worksheet in your TBGW ebook helps in this. 🙂

Surely, I'll be taking this five minute blog maintenance/update challenge.
Comments are closed.